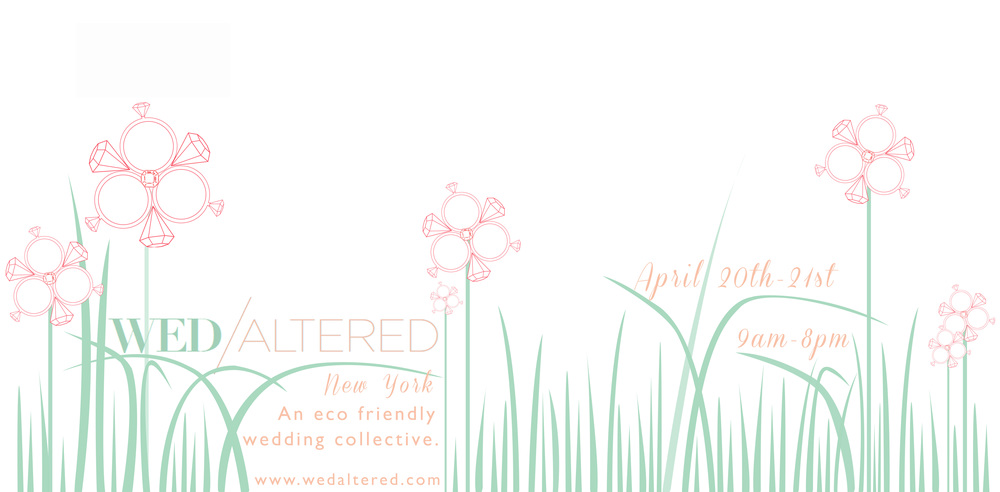 I'm excited to announce a weekend of all things bridal - here in NYC, WedAltered! If you have been wanting to see my stuff all together in one place (new pieces too!), don't miss this showcase. 
We have put together a stunning group of wedding dress designers, accessory designers, florists, and more! Many of the designers are not just NYC based, so this is your chance to see gorgeous work from across the country. Our common denominator (other than beautiful work!) is that we all produce our products locally and strive to be eco-minded.
Free to attend. Book your ticket today...there's an oh-so-awesome raffle for ticket holders! 
Connect with us on Facebook for news and updates as the event approaches!