I can't get over how awesome my friends are, they all came DECKED out!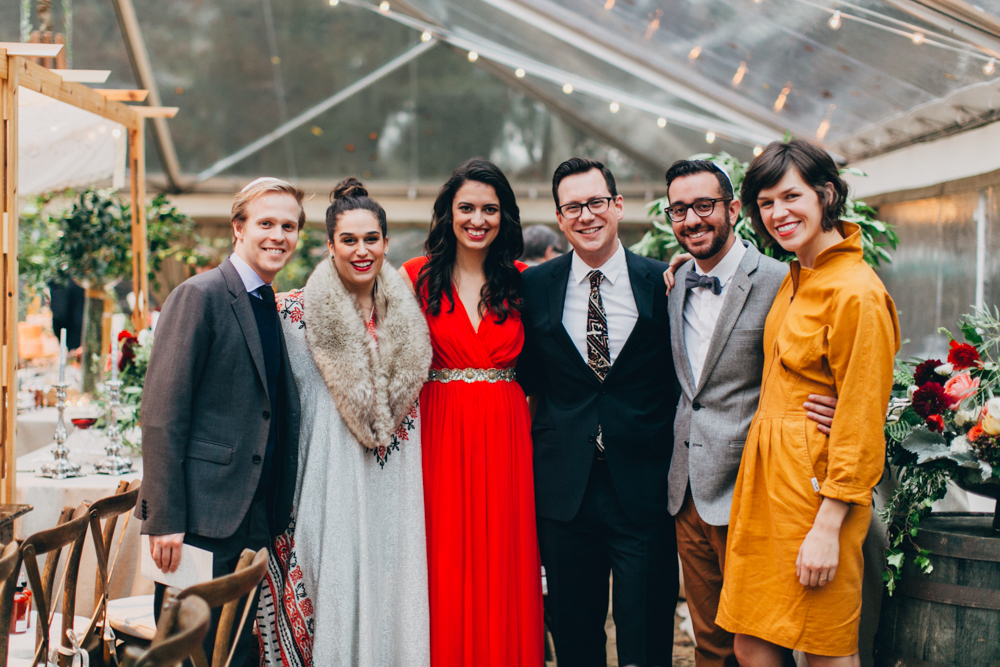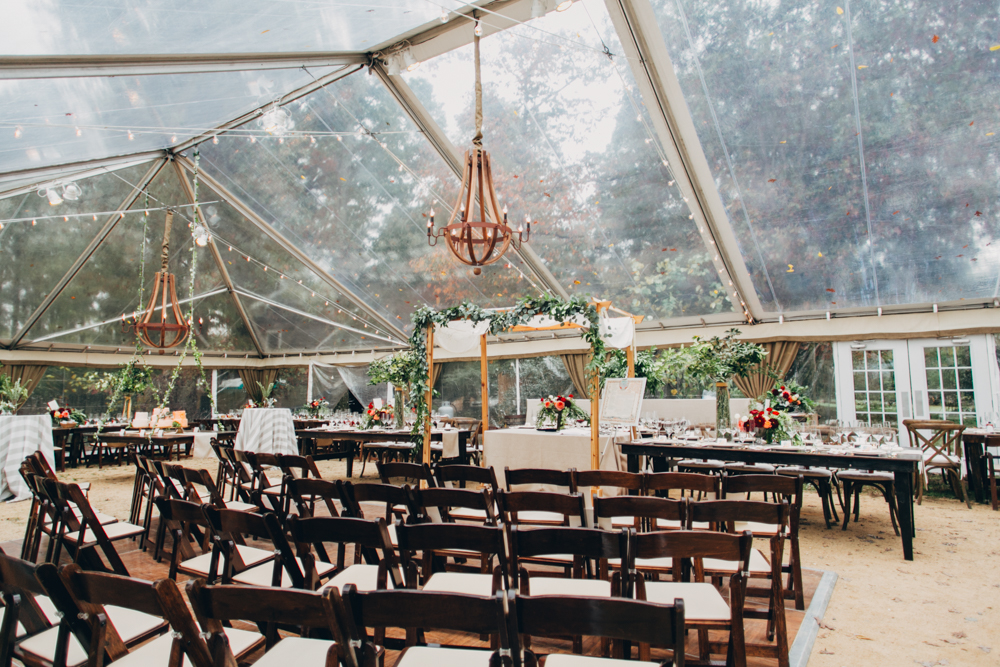 The day of the wedding, the temperature had drop 40 degrees from what it was on Monday! It turned out to be in the 40's and drizzling - such is life! Luckily, we were able to move the ceremony into our tent and push the tables around. I think it turned ou beautifully! You just have to roll with it on the day of the wedding...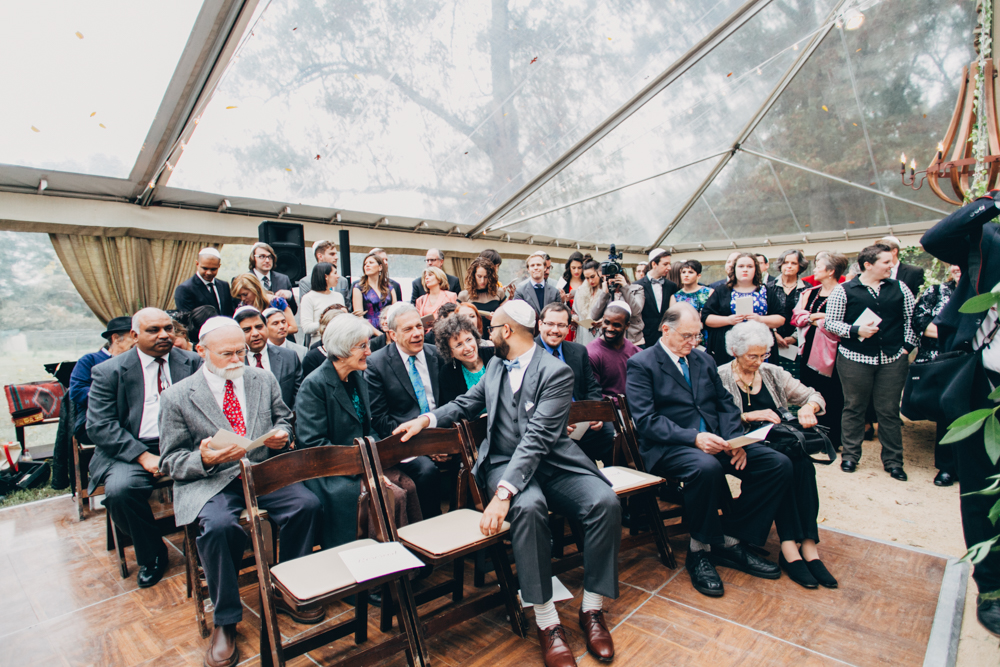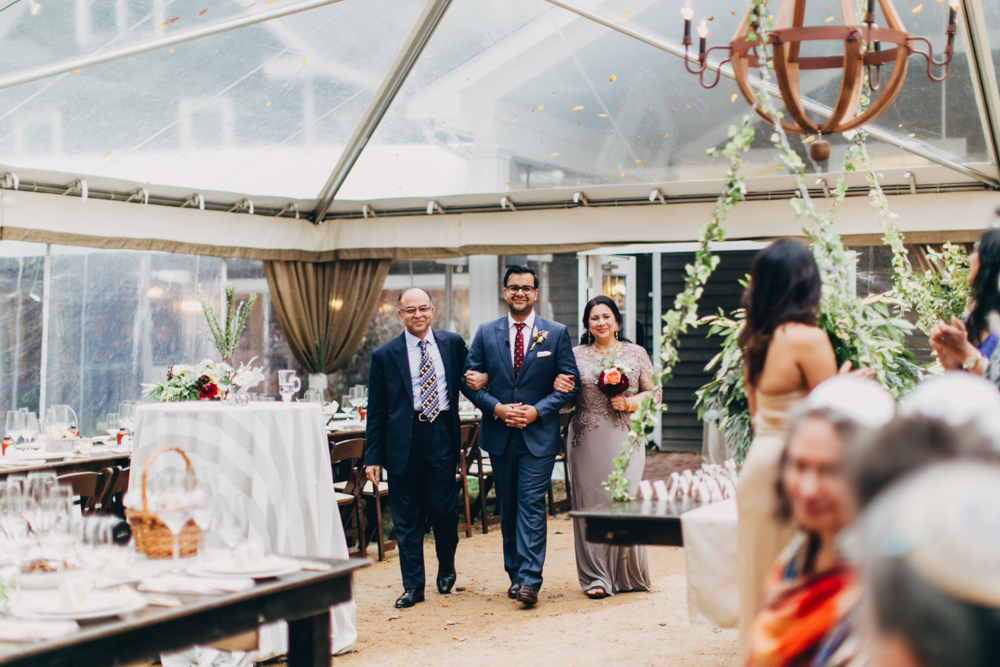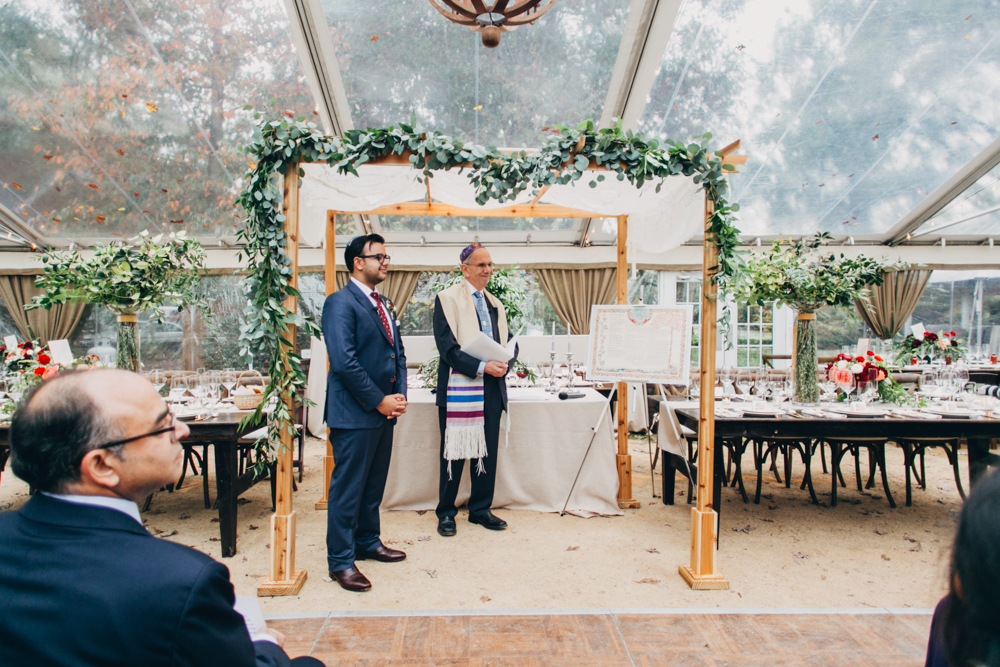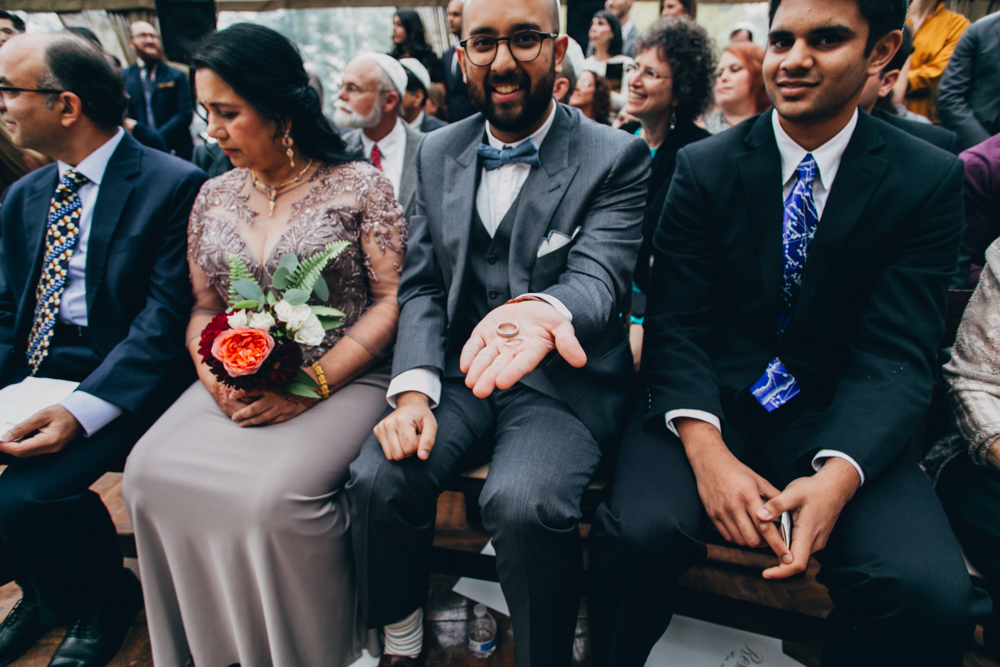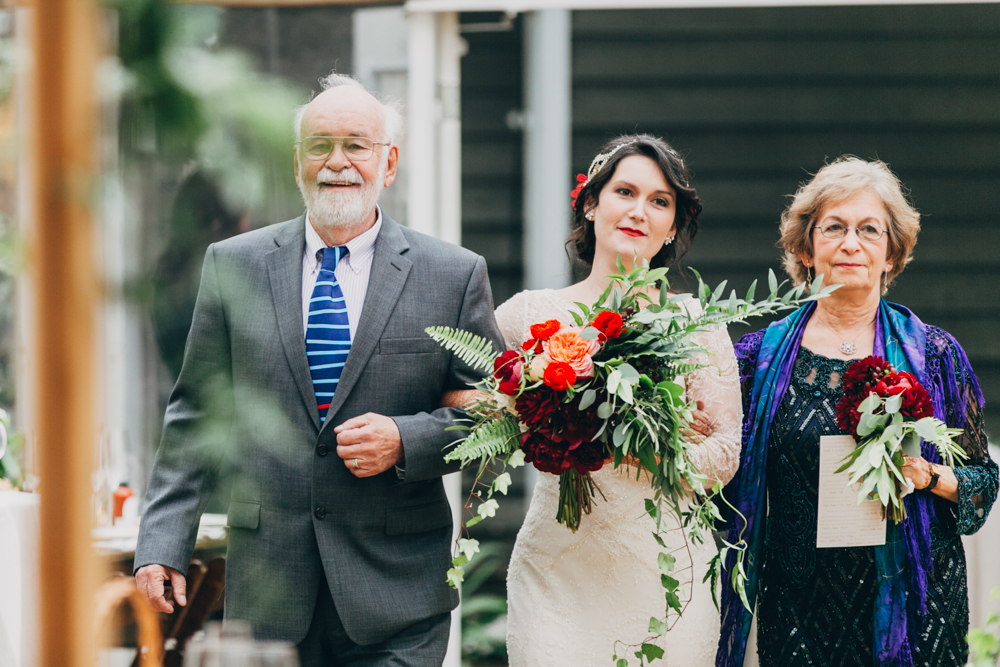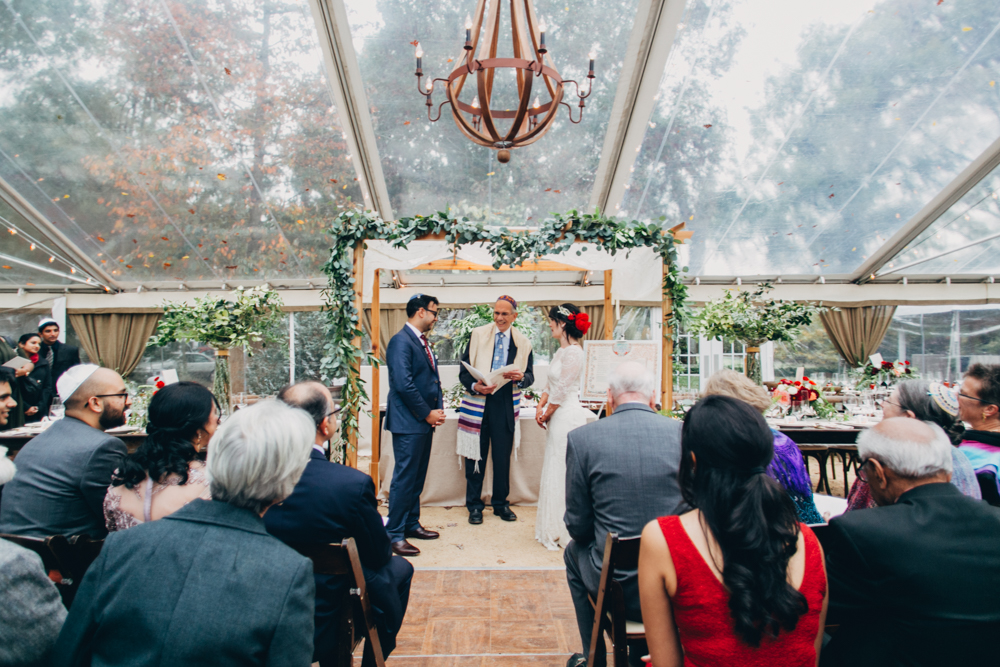 Instead of the traditional circle of the man around the woman, we each circled each other 3 times and then walked in a circle together once.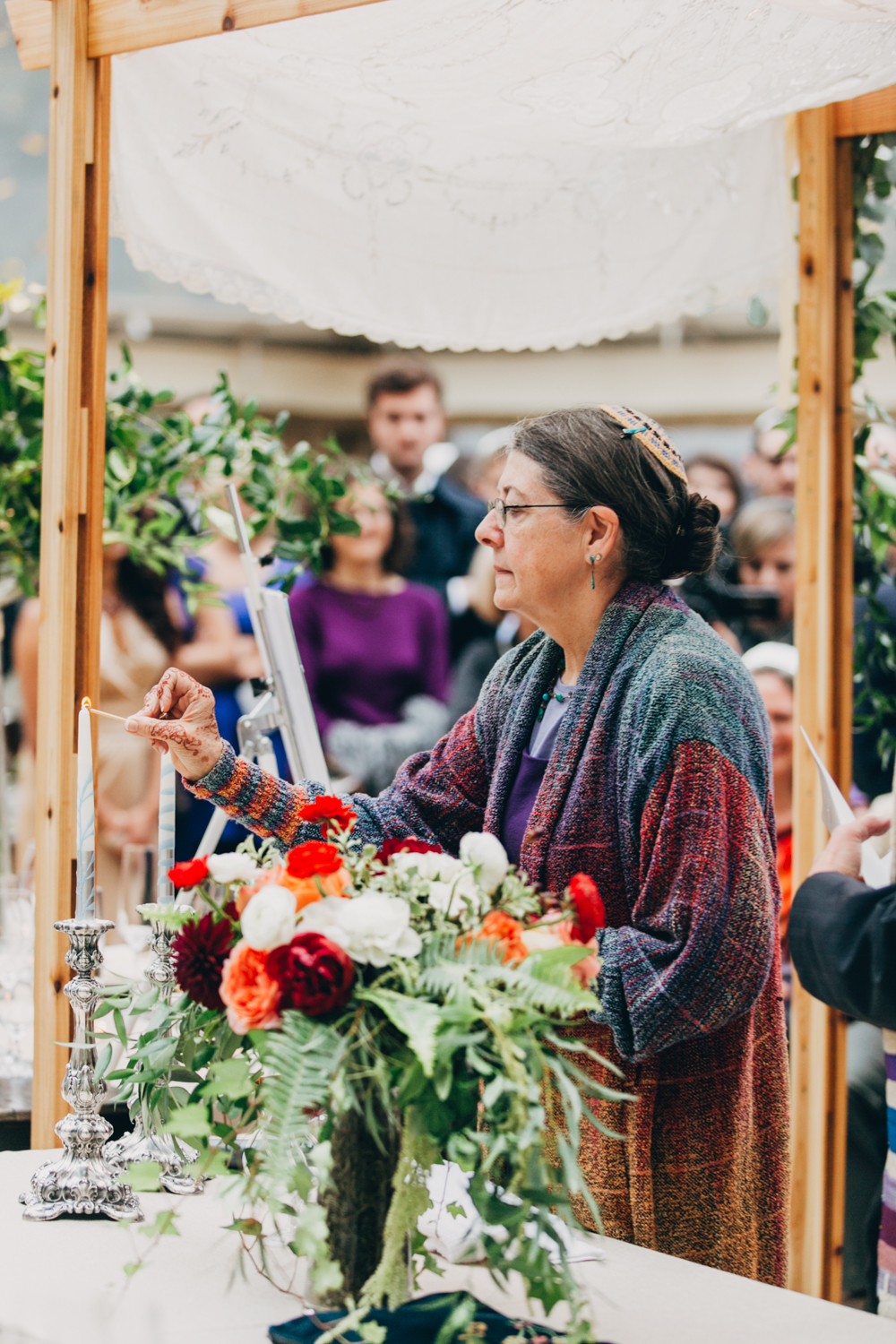 My godmonther Galia lighting the traditional candles!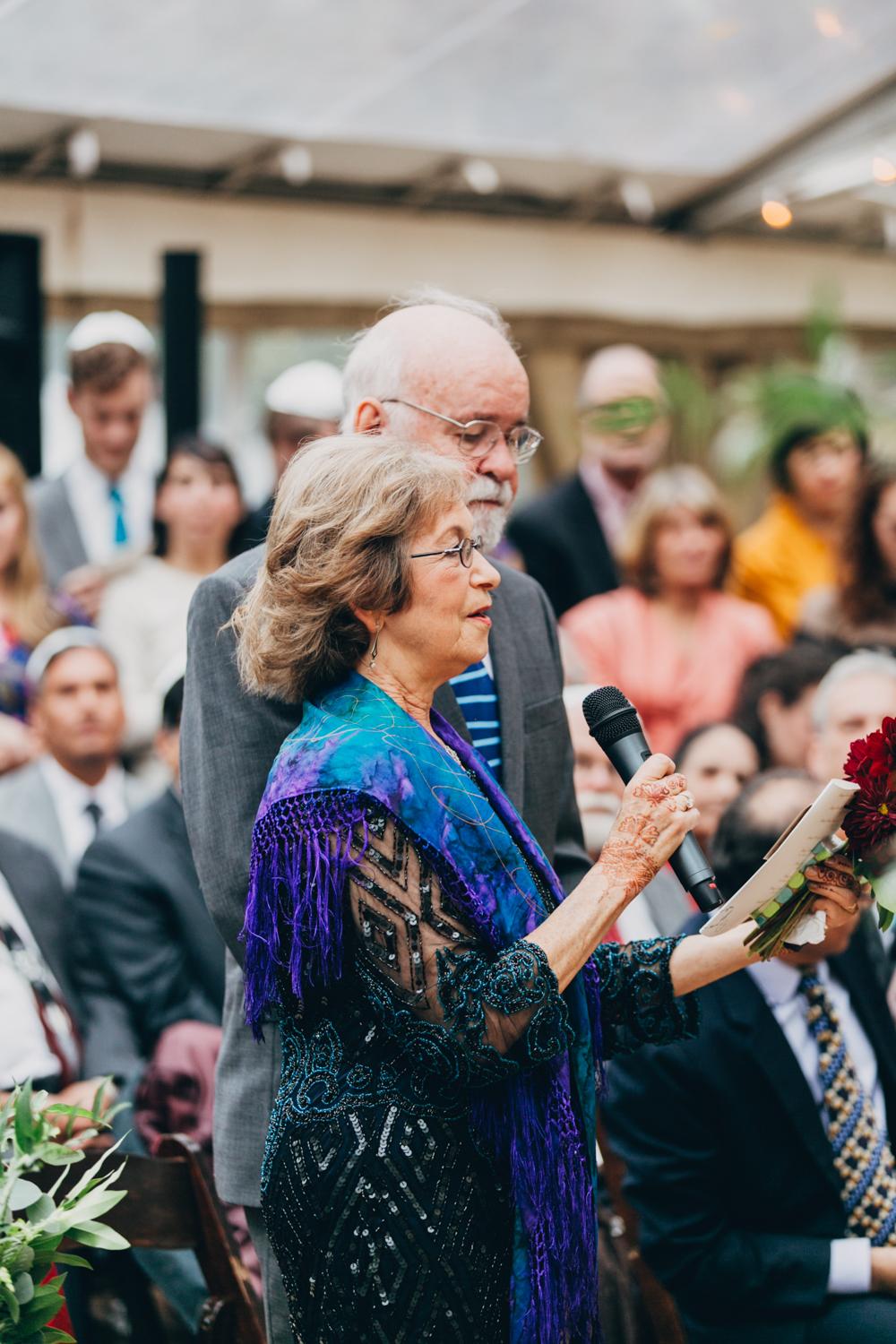 Each of our parents reciting blessings they wrote themselves.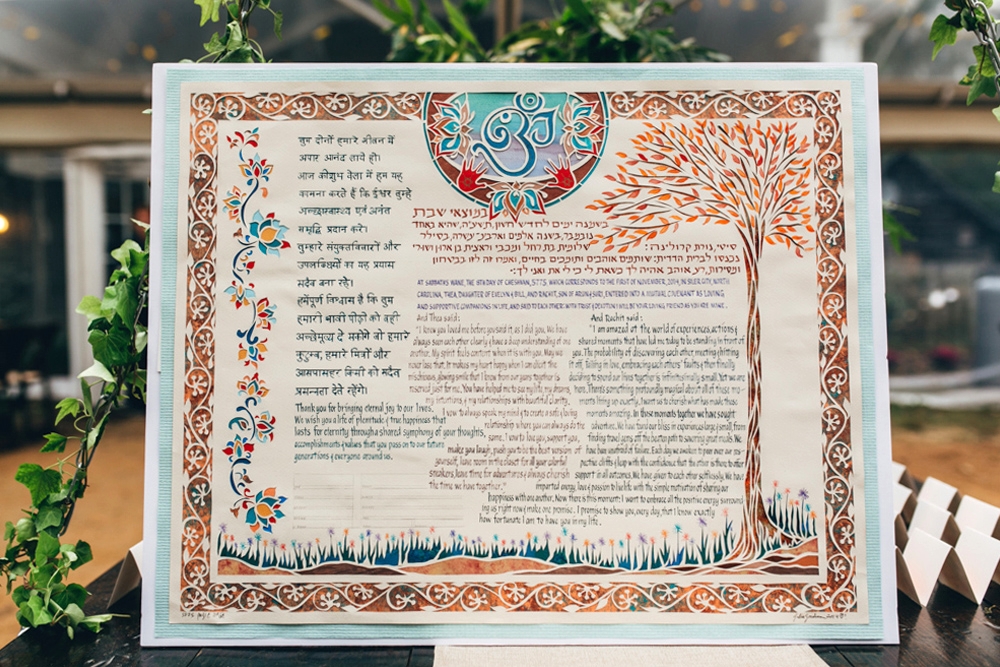 Our beyond incredible Ketubah (A Jewish marriage contract) that my godmother Galia Goodman (Of Galia Graphics) created! She does this for a living, and we were beyond excited and honored that she made ours for us. The craftsmanship, love and detail put into this piece is incredible. We worked hard with her to incorporate both tradtional Jewish elements as well as Hindu motifs. Thank you Galia!!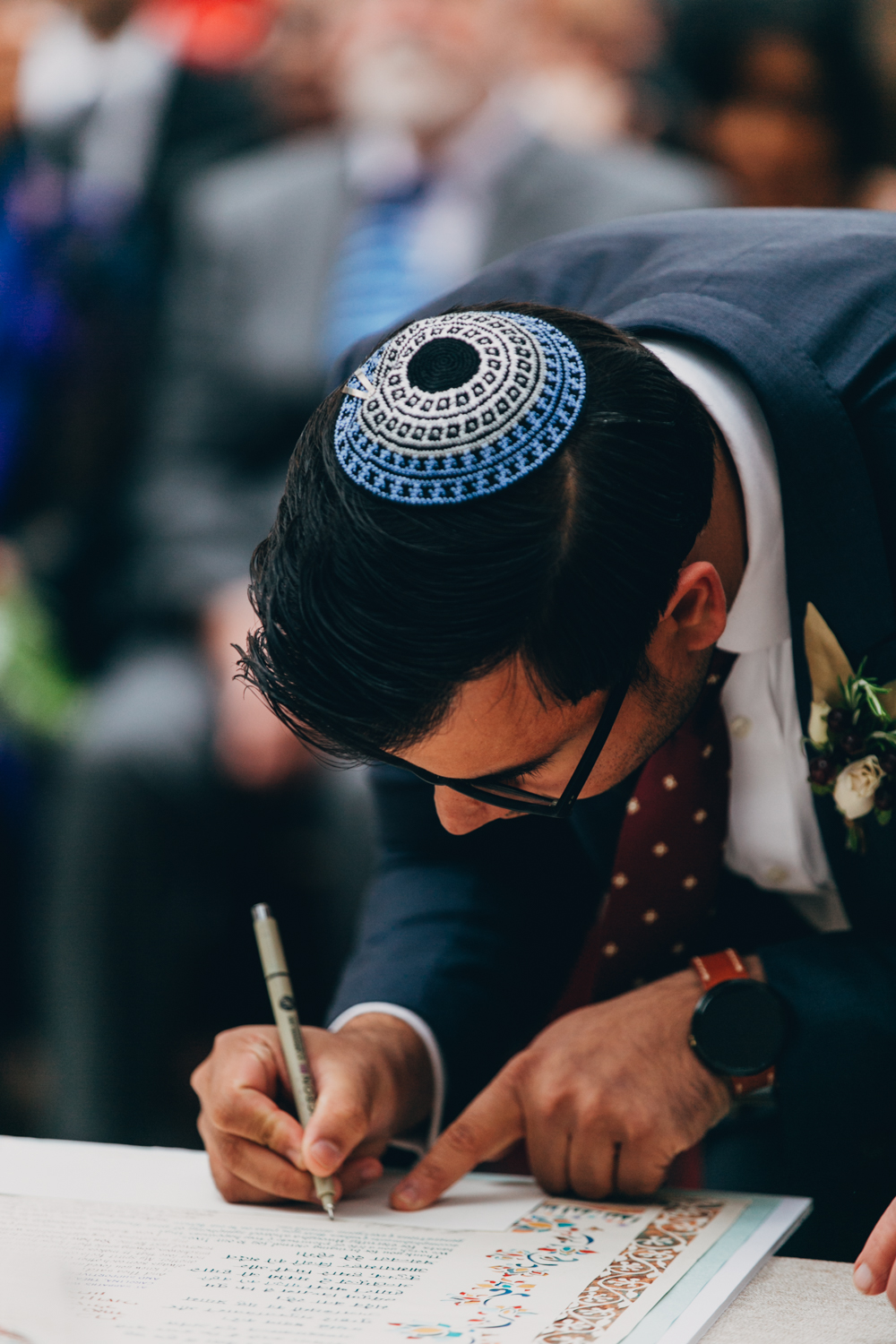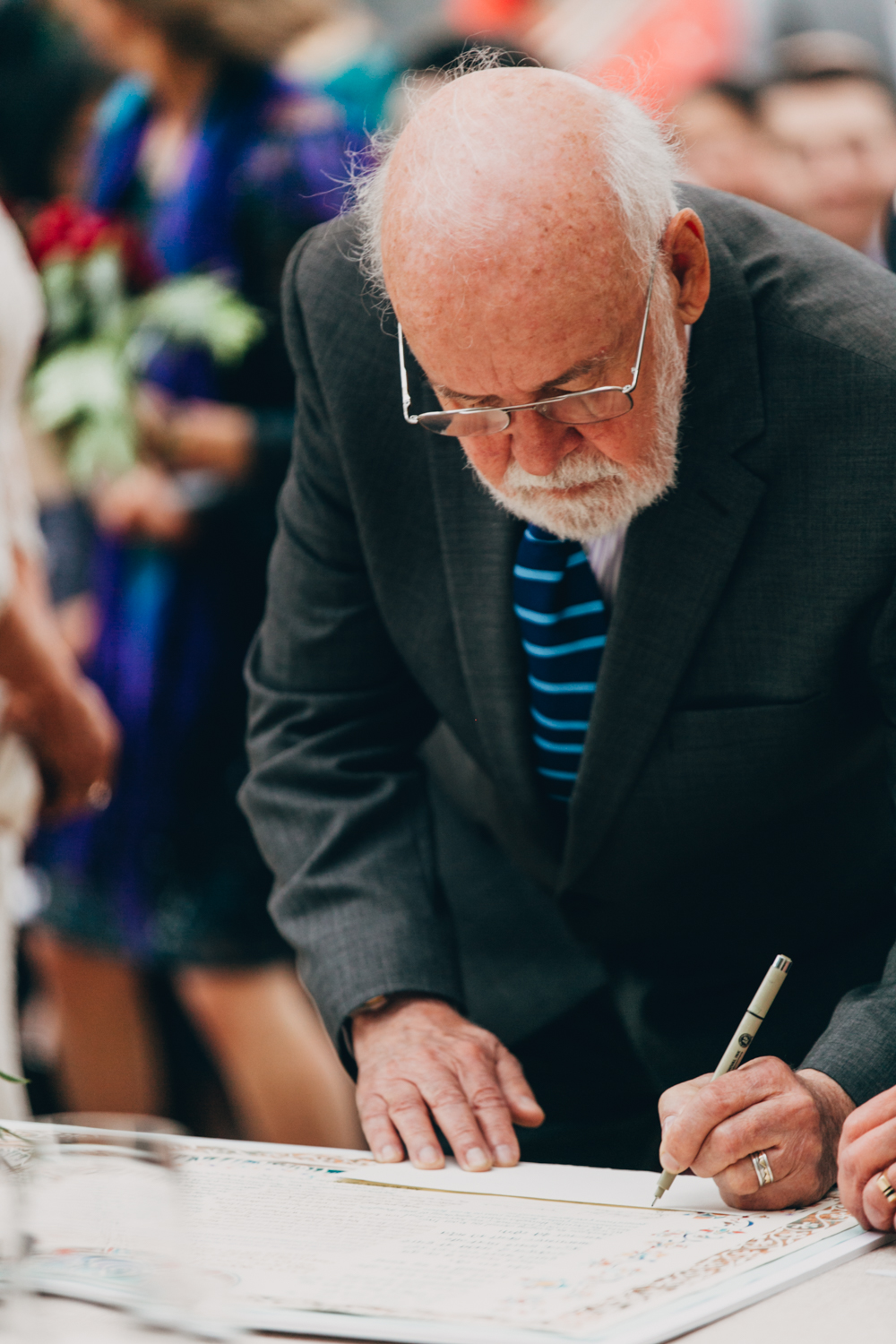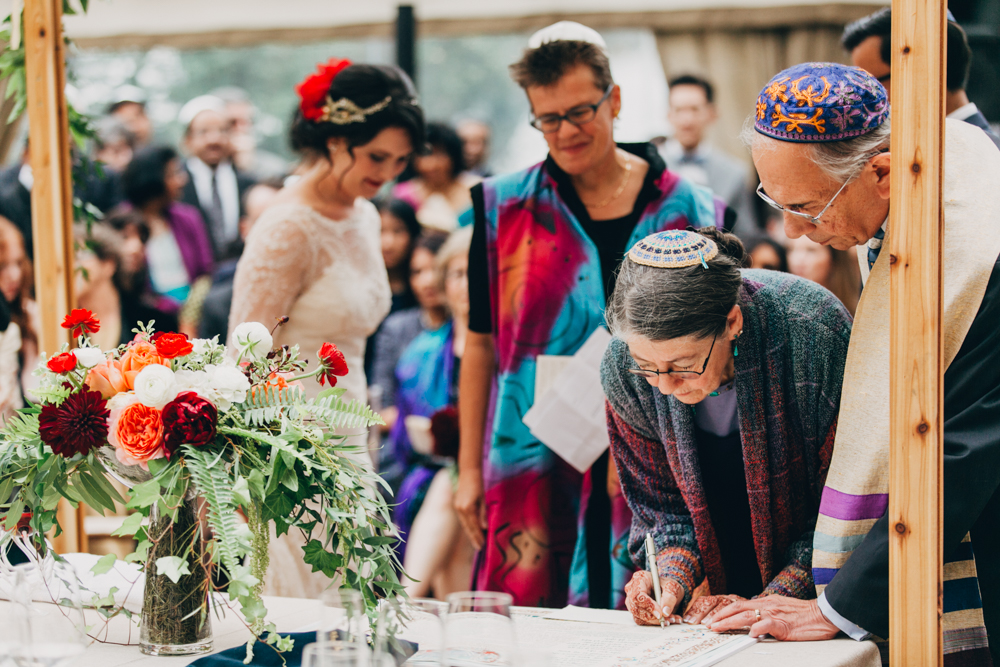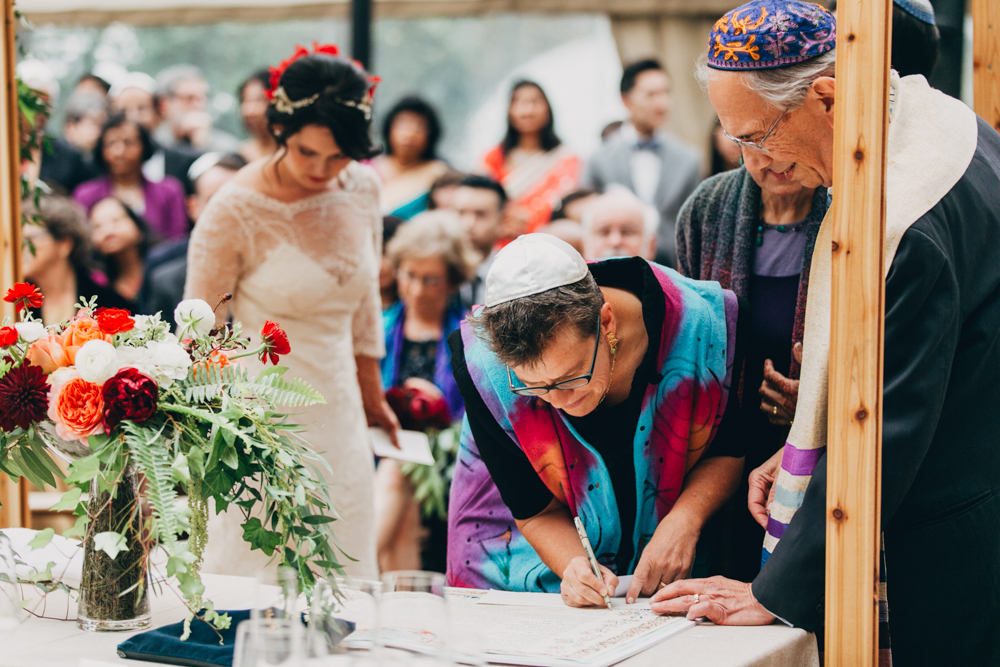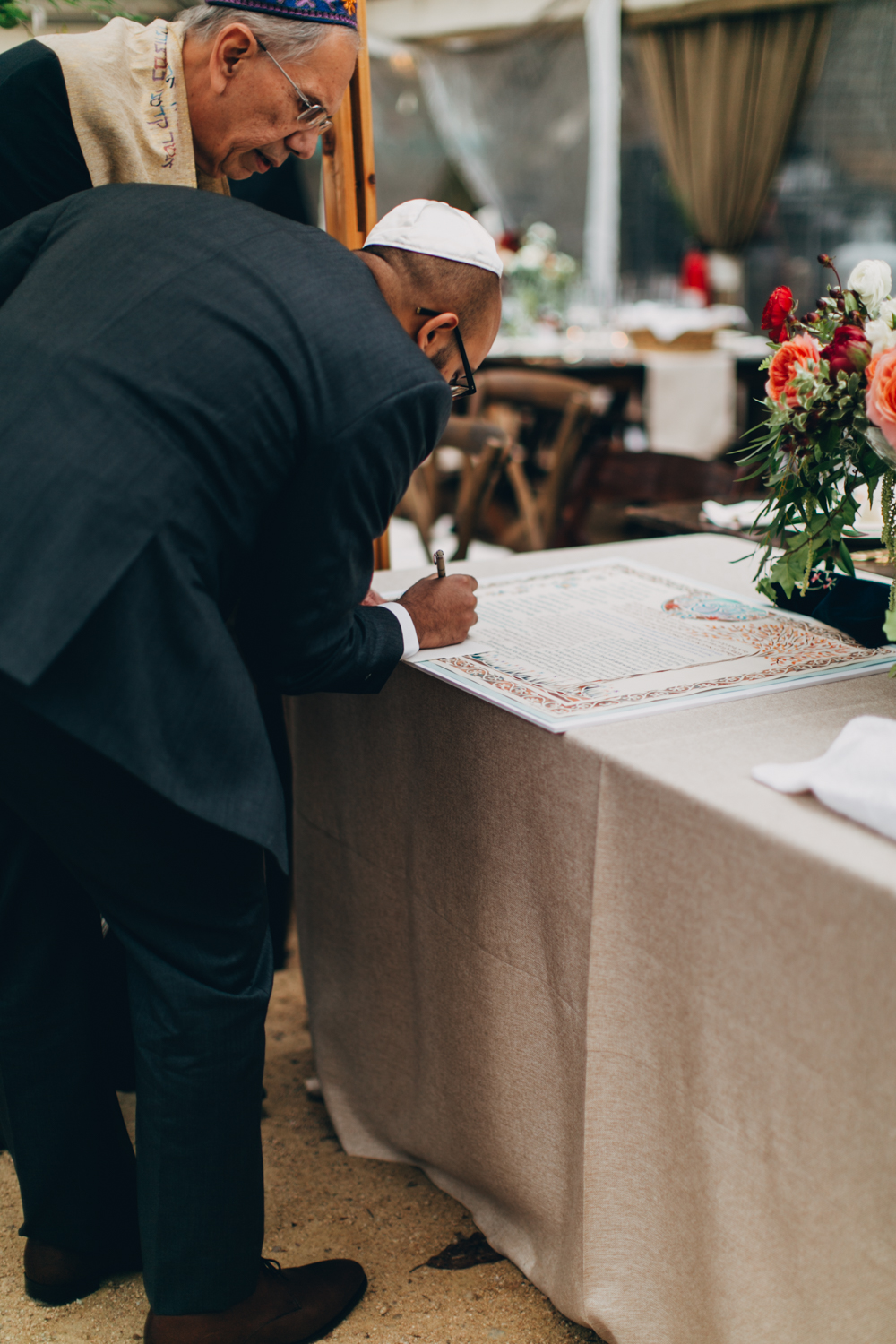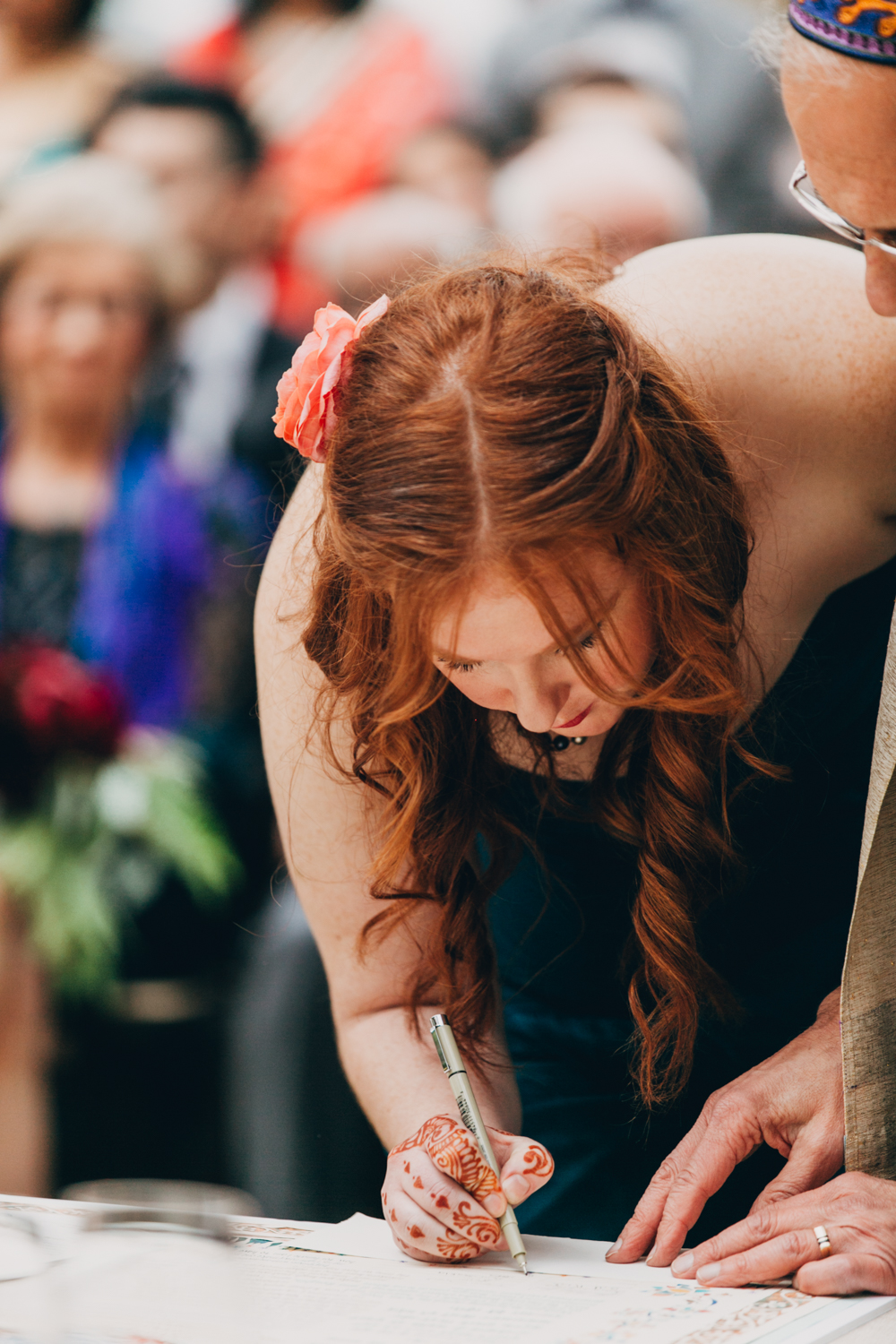 Personal vows...We definitely both cried!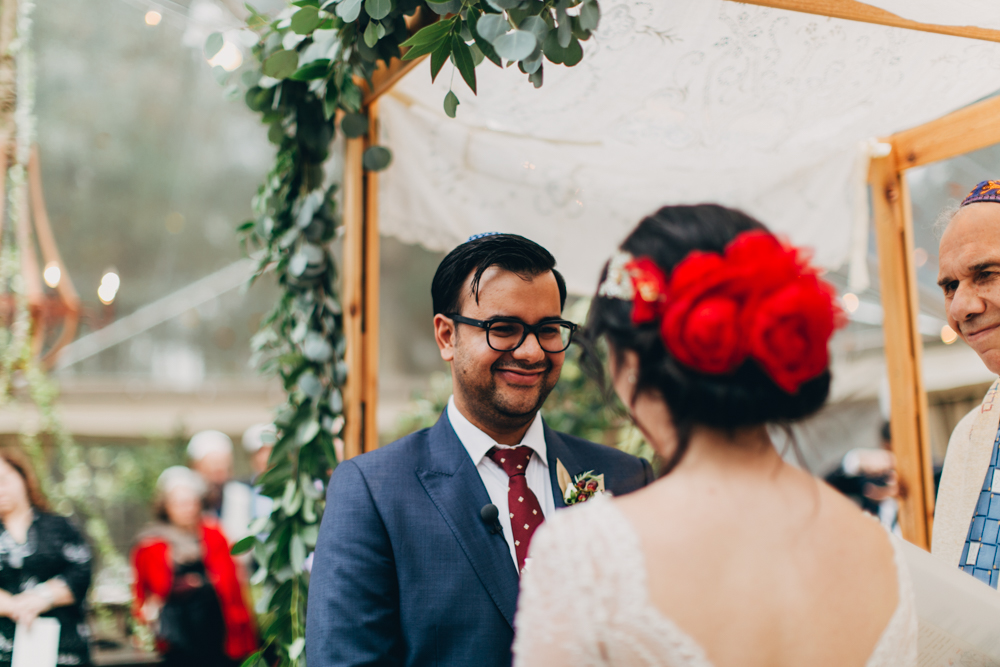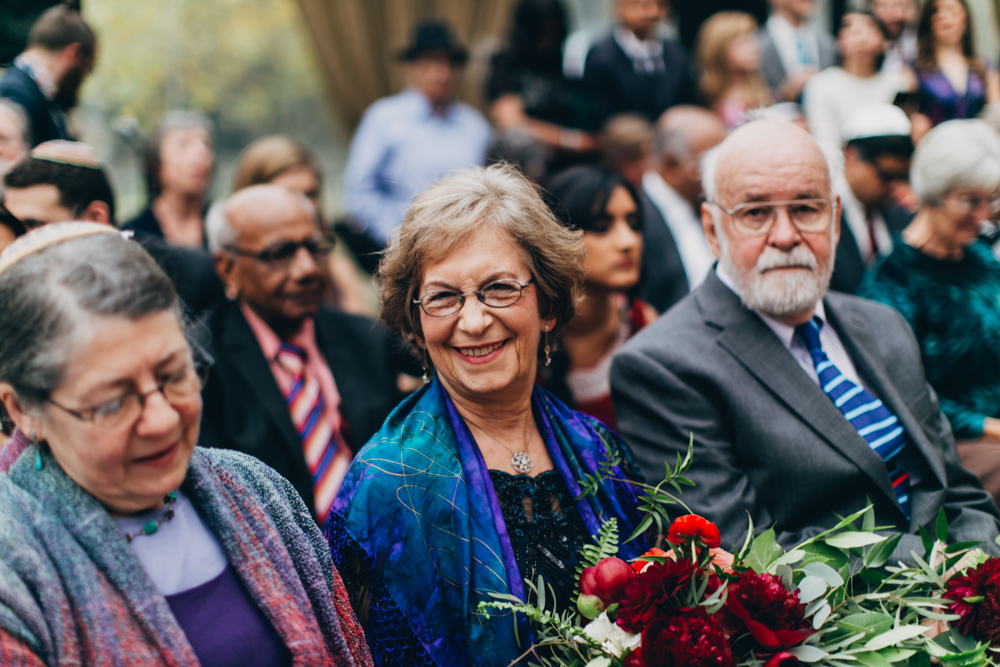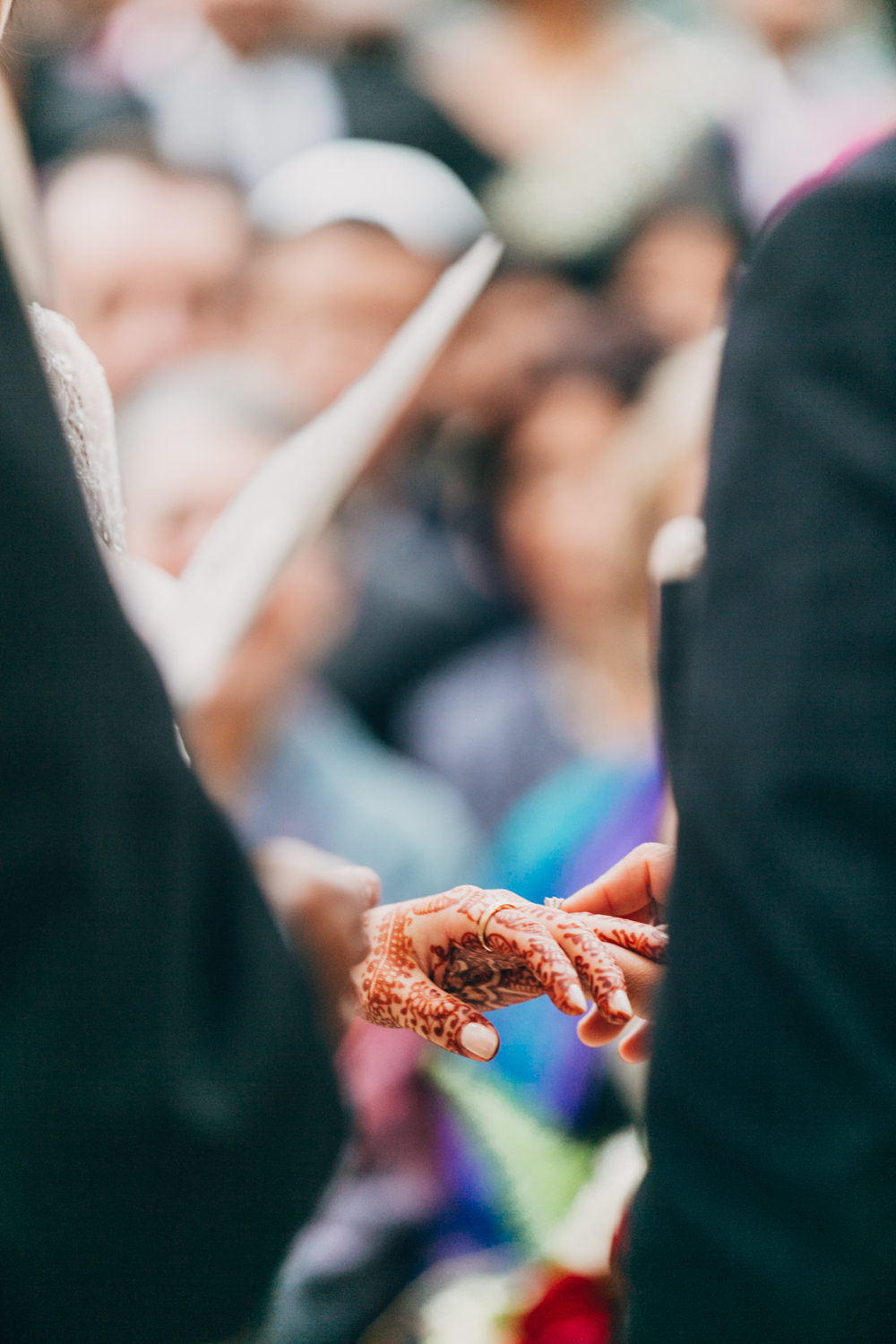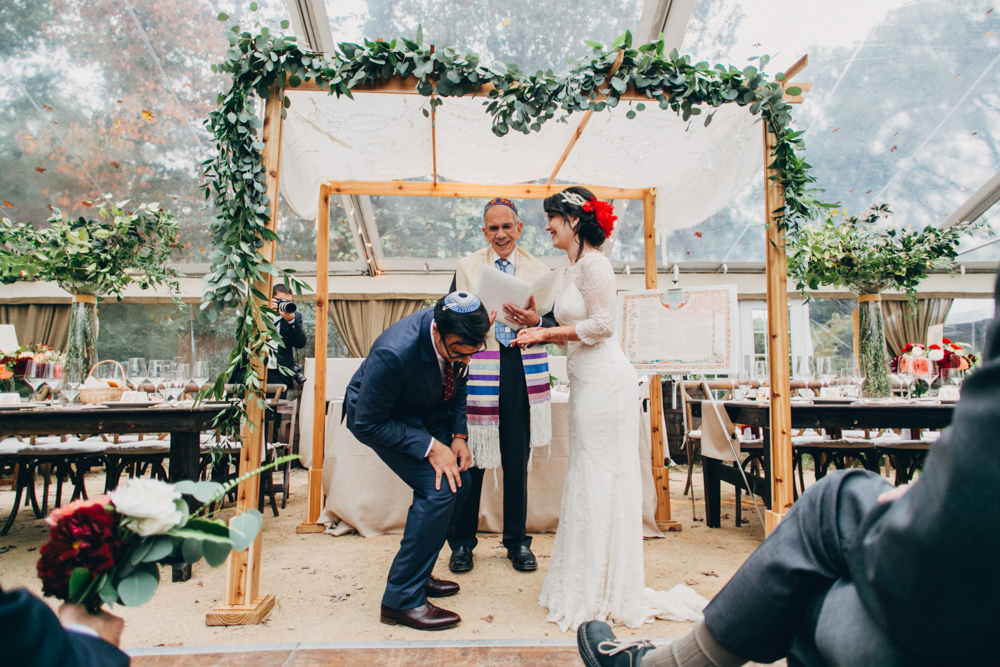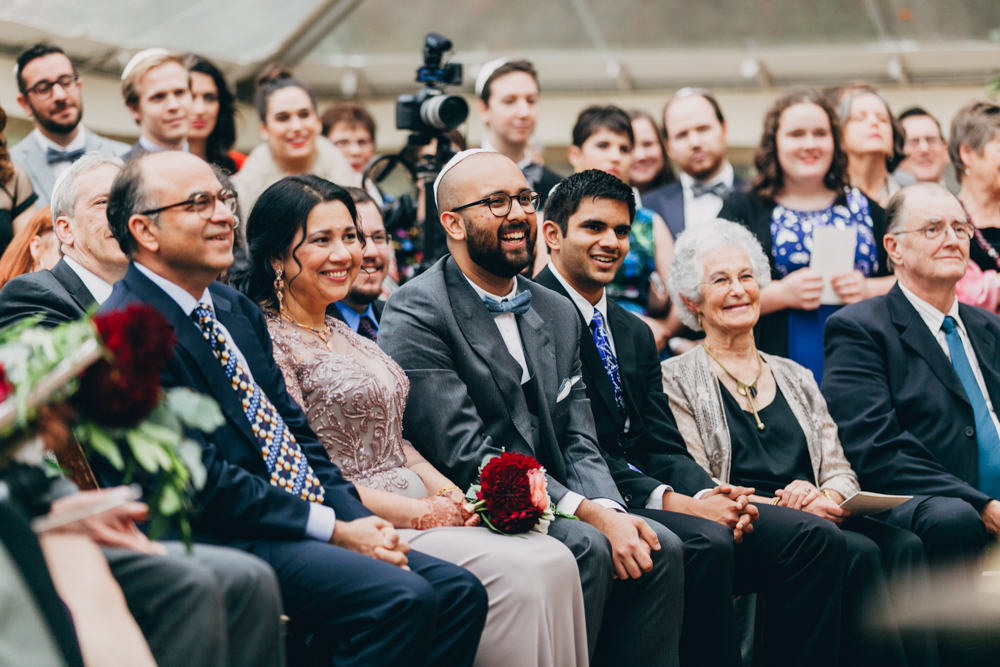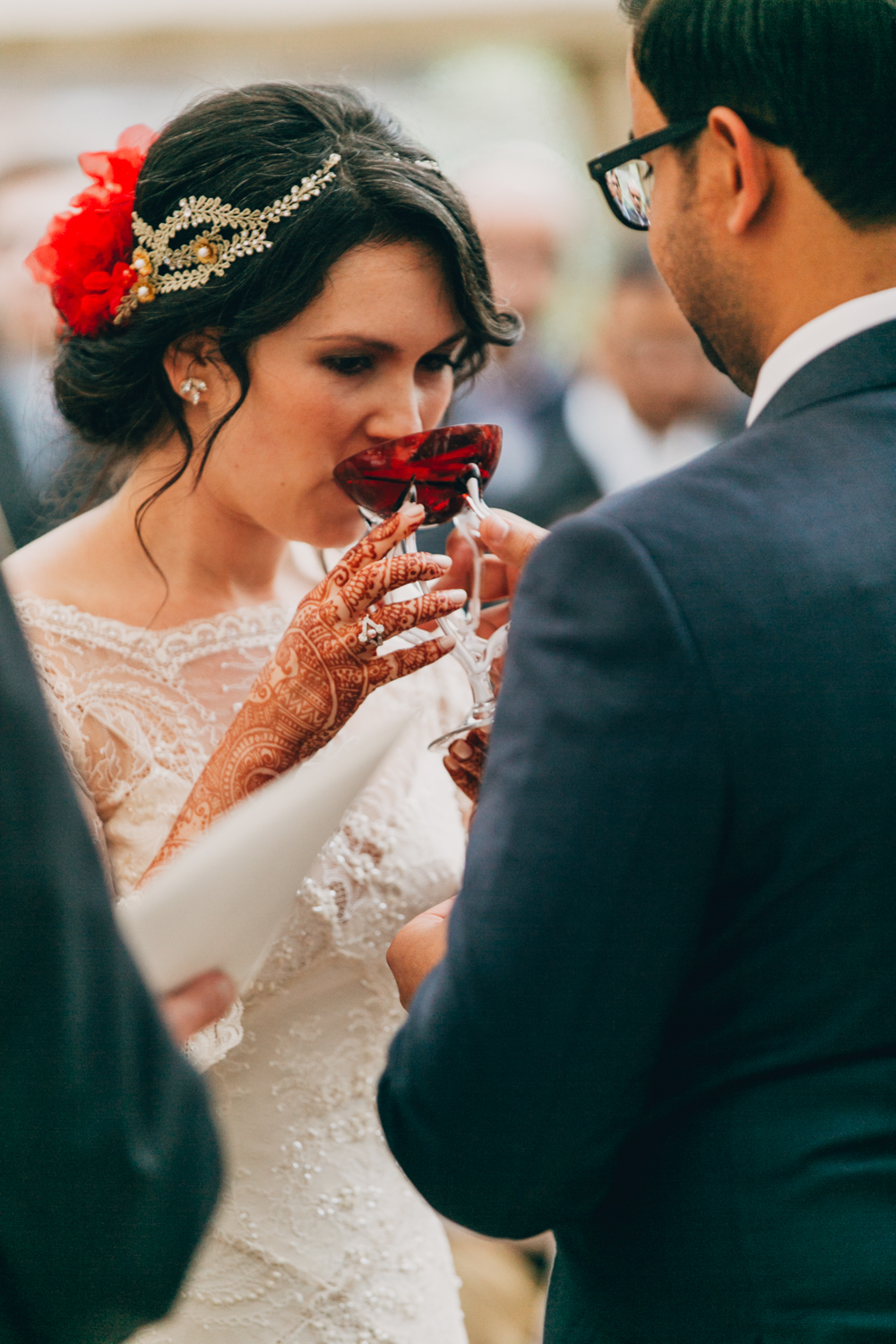 Drinking wine from my mom's family Kiddush cup.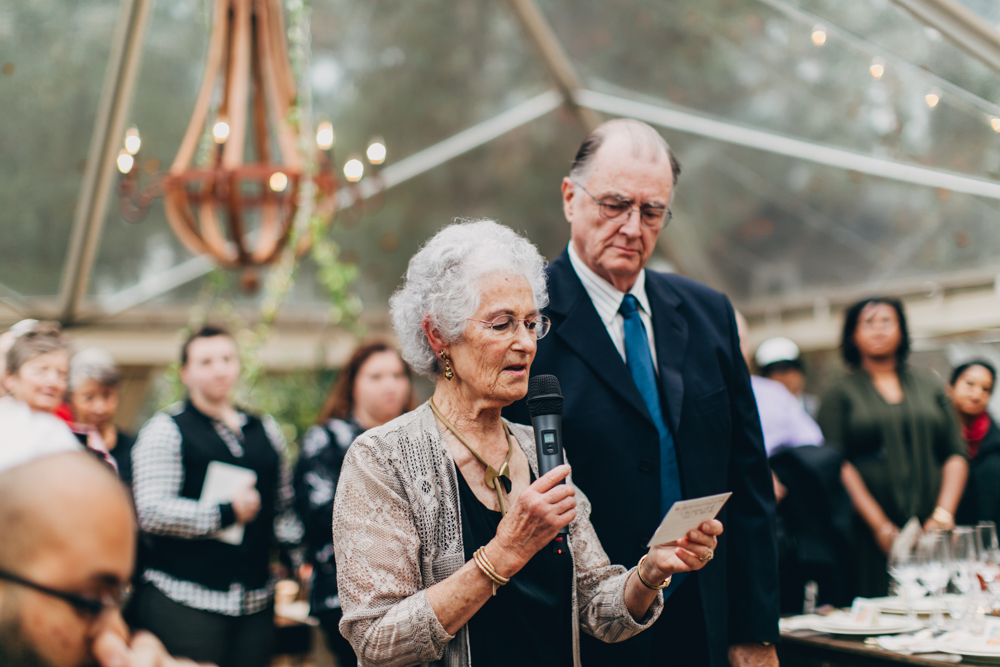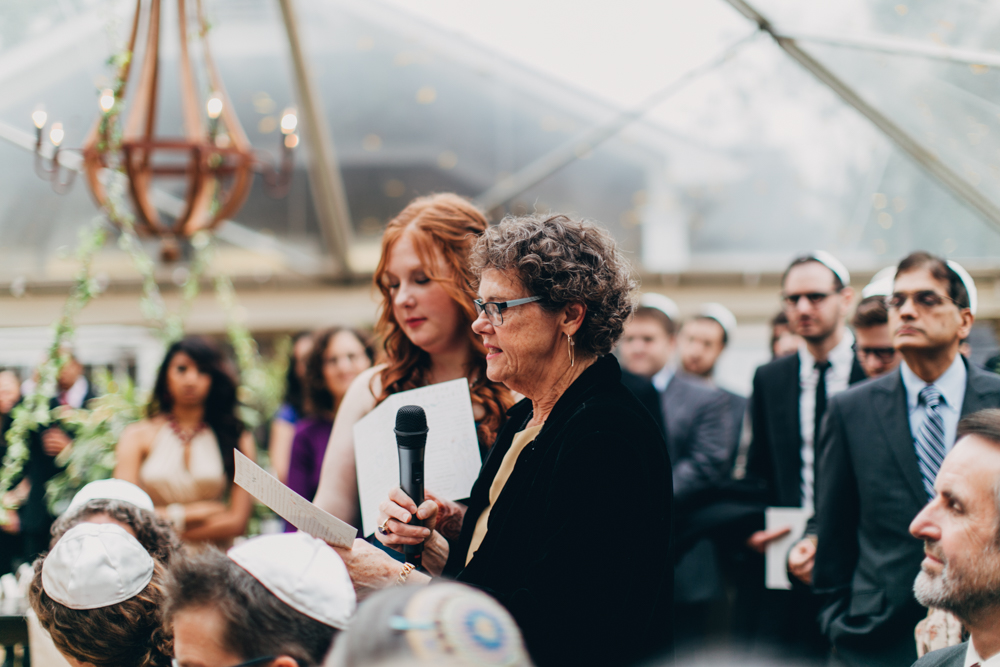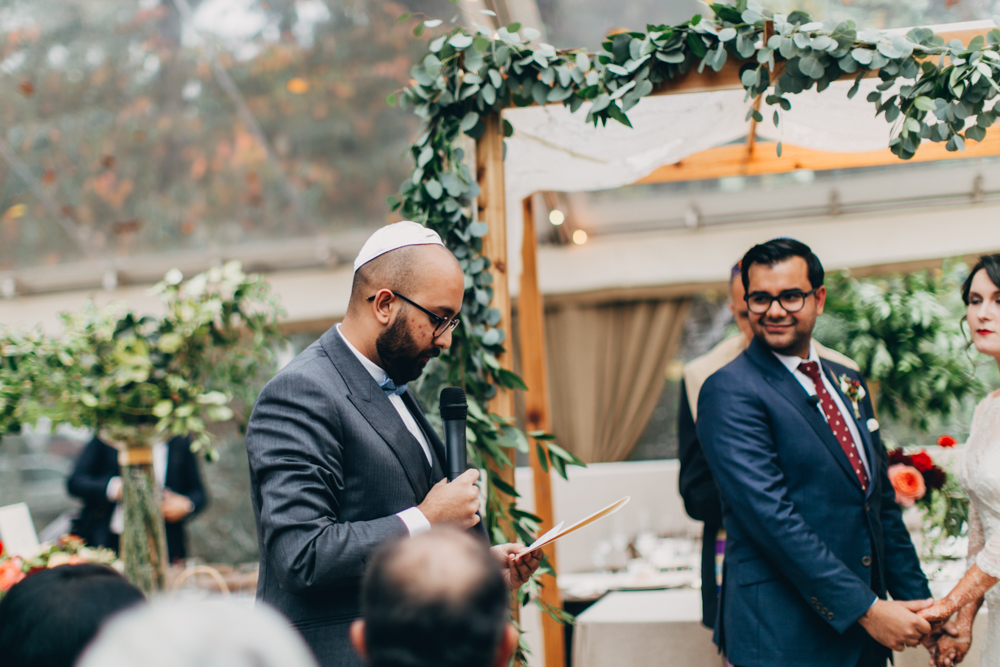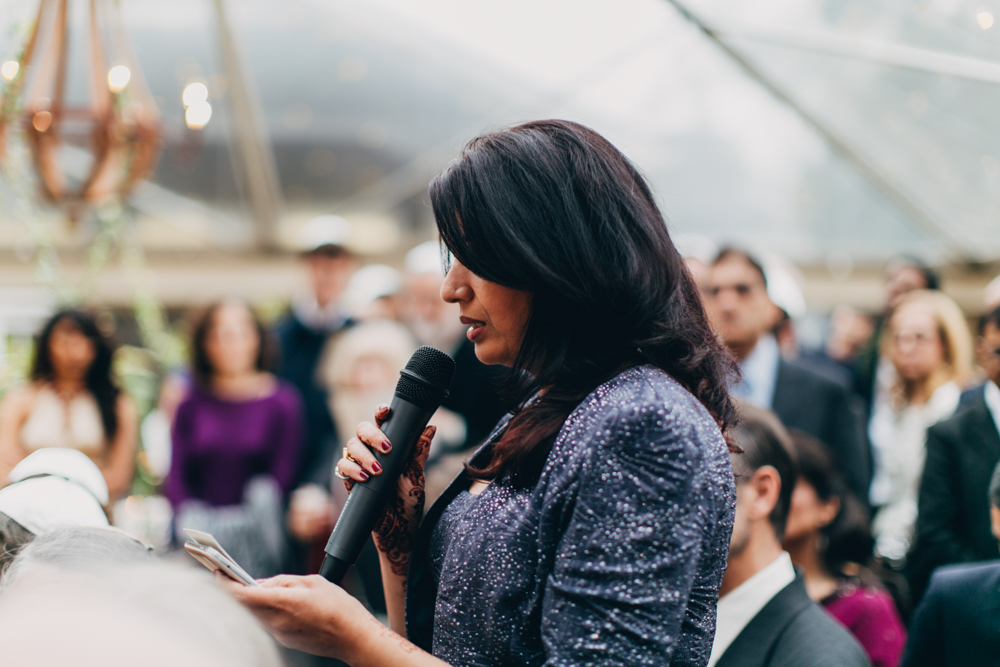 Instead of having our Rabbi read the 7 blessings, we divvied them out between close friends and family, I loved this part of the ceremony!
So yes, there are a lot of wonderful talented people in my close circle: this wooden Chuppah was crafted and created by my other godmother Meredith! It was so special to be married under something someone close to us had made.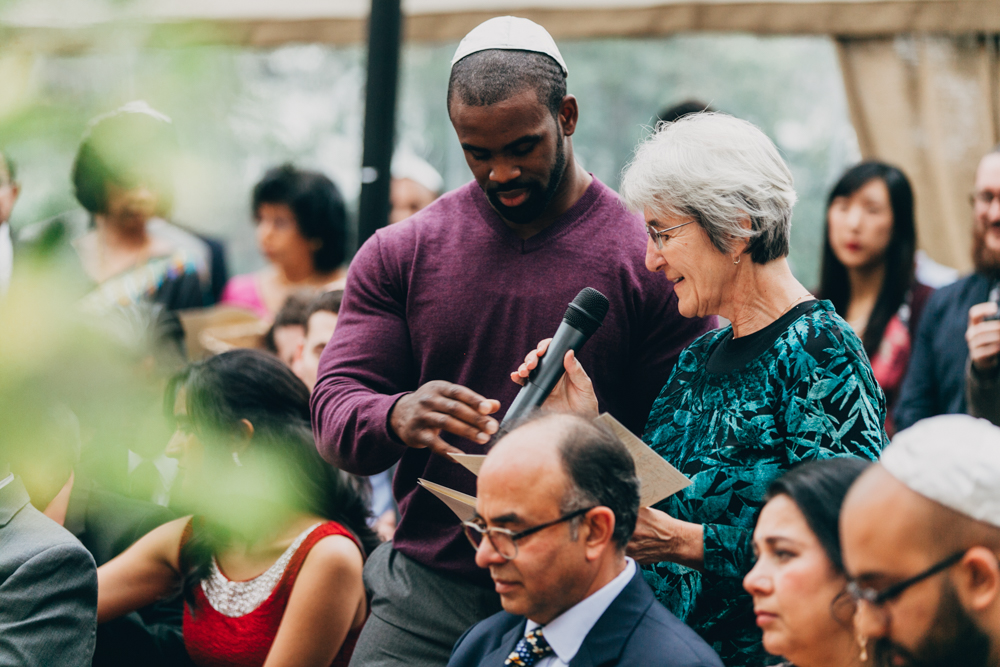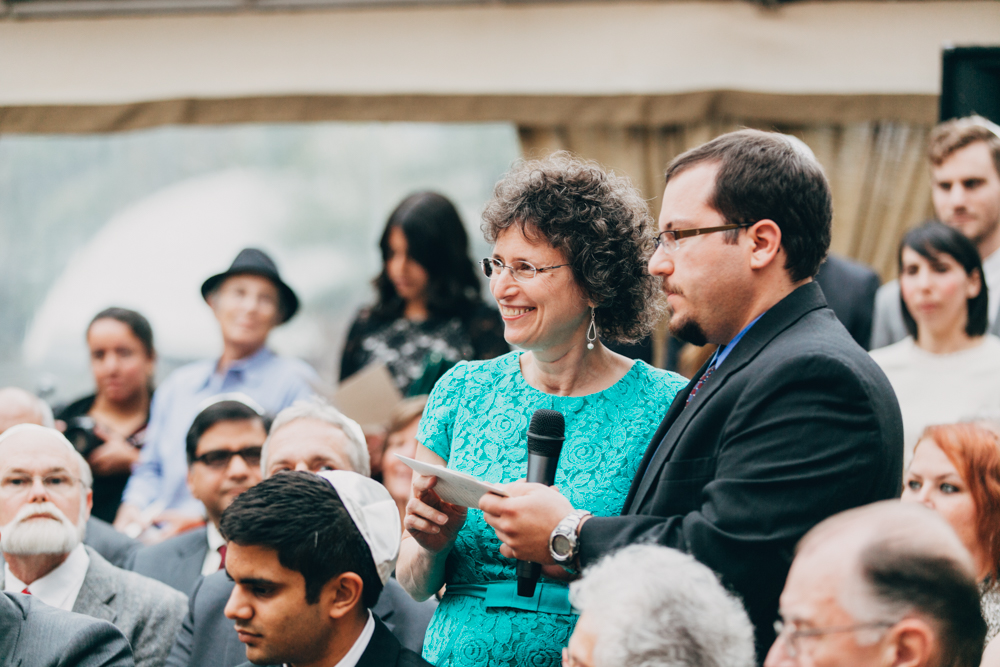 Meredith on the left!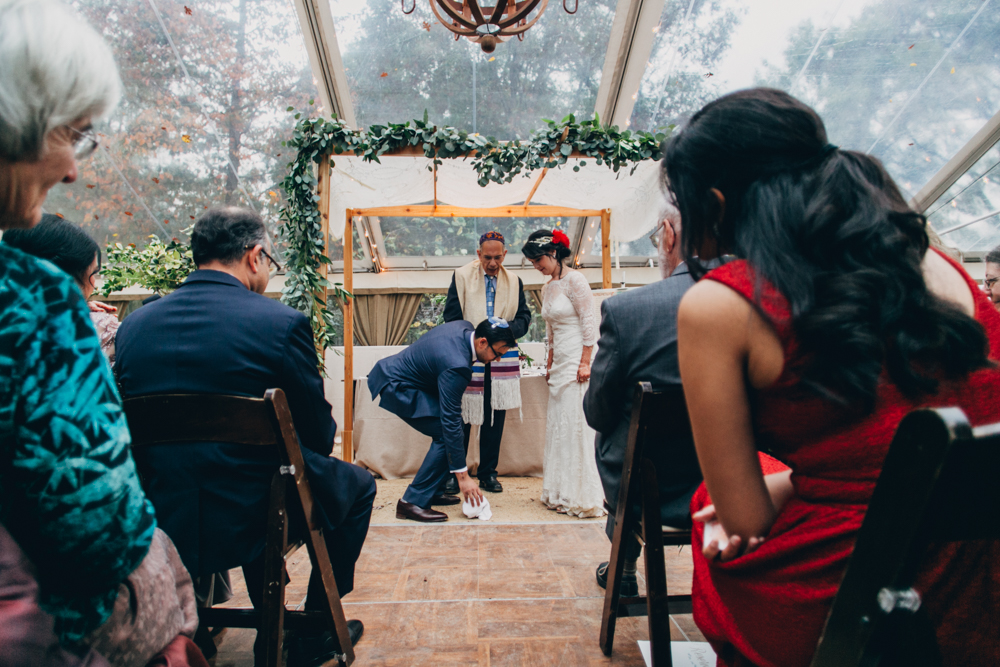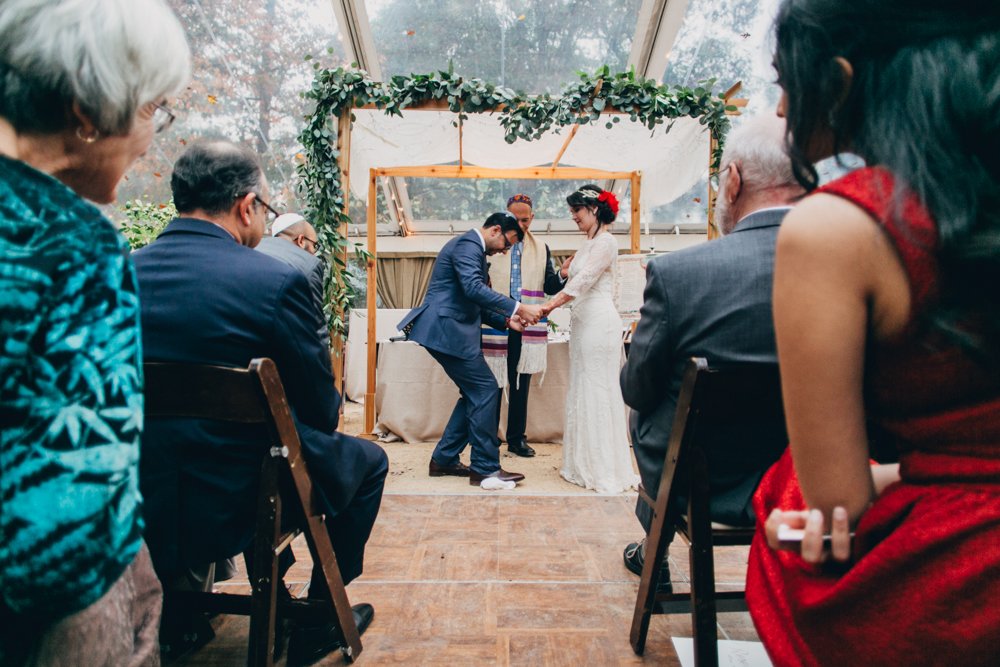 The breaking of the glass!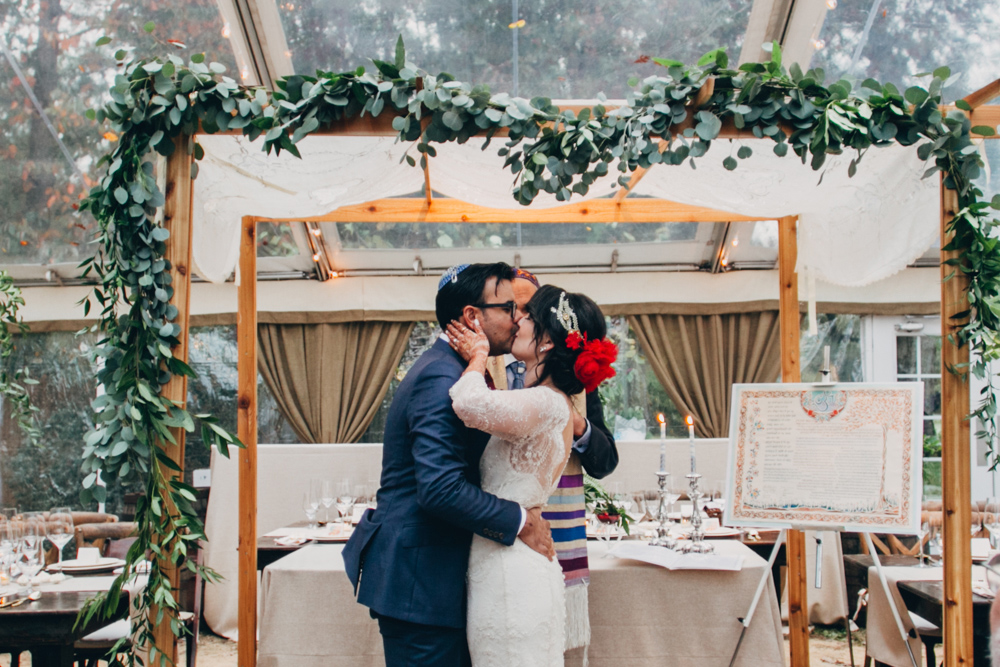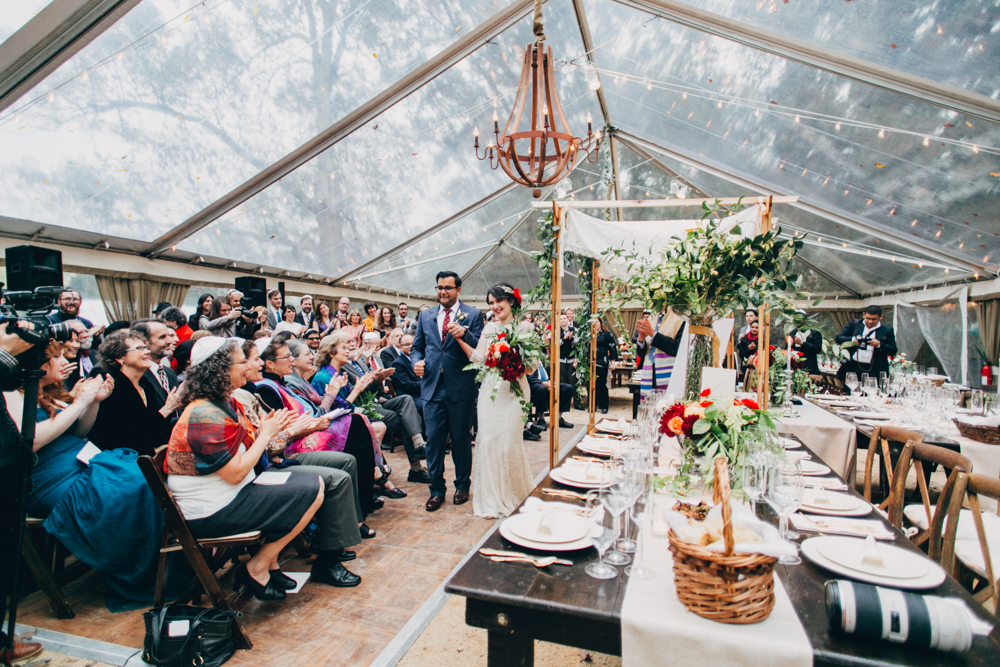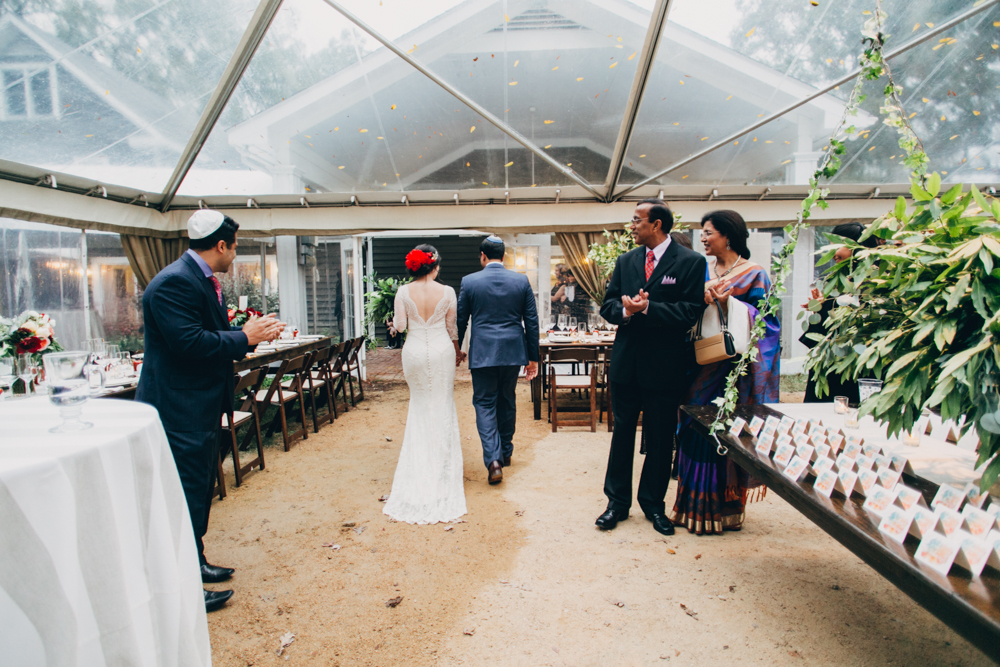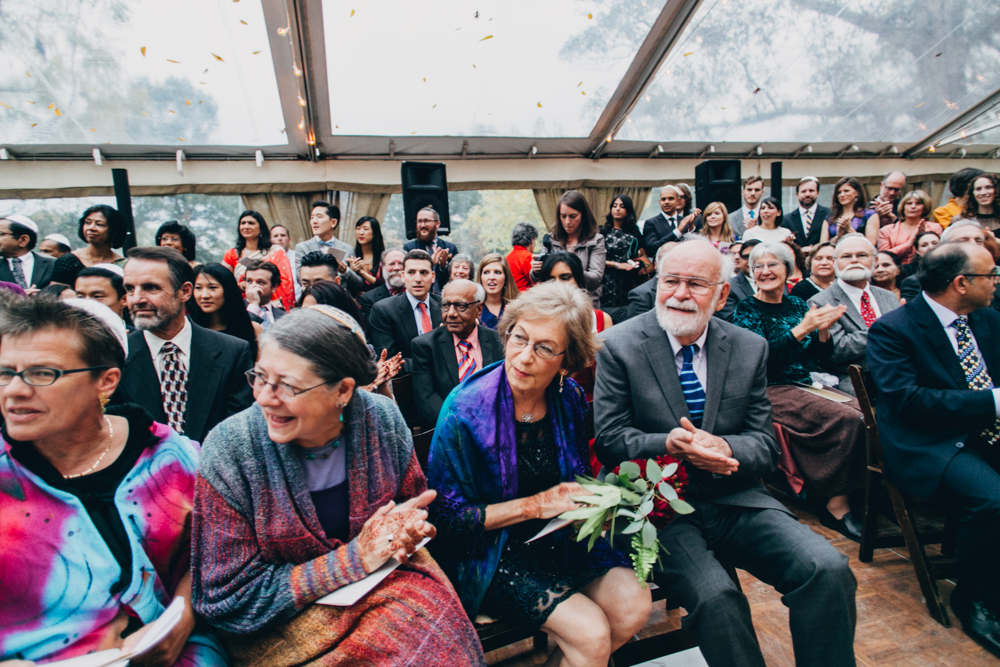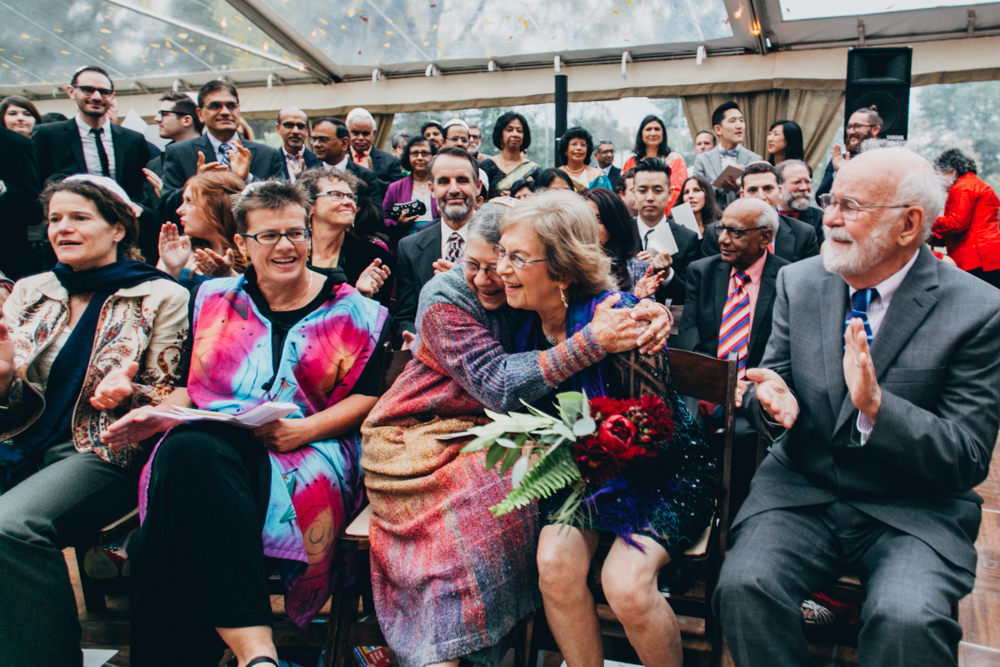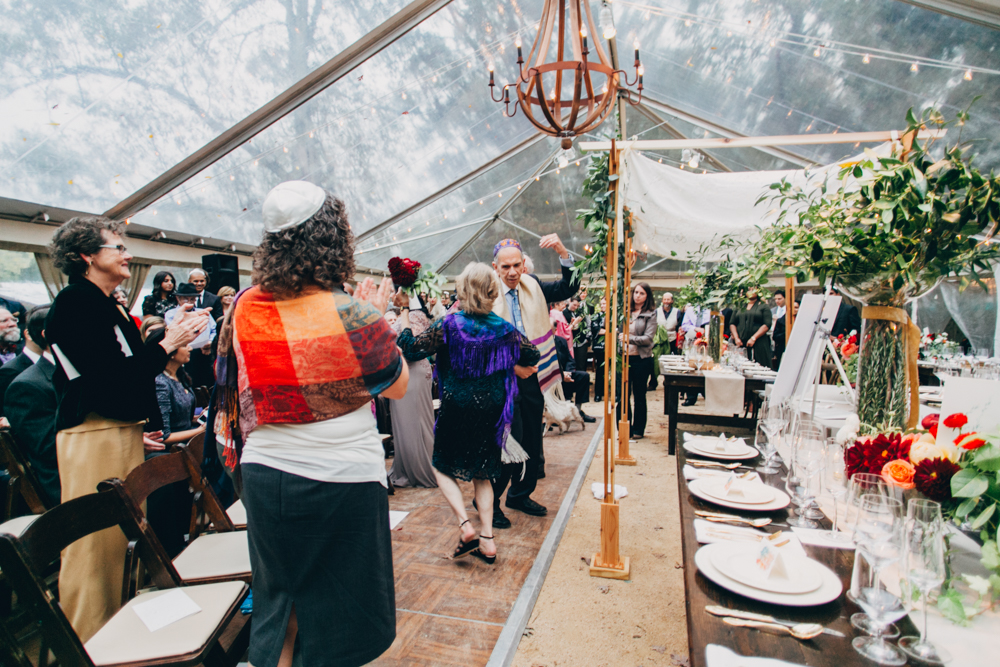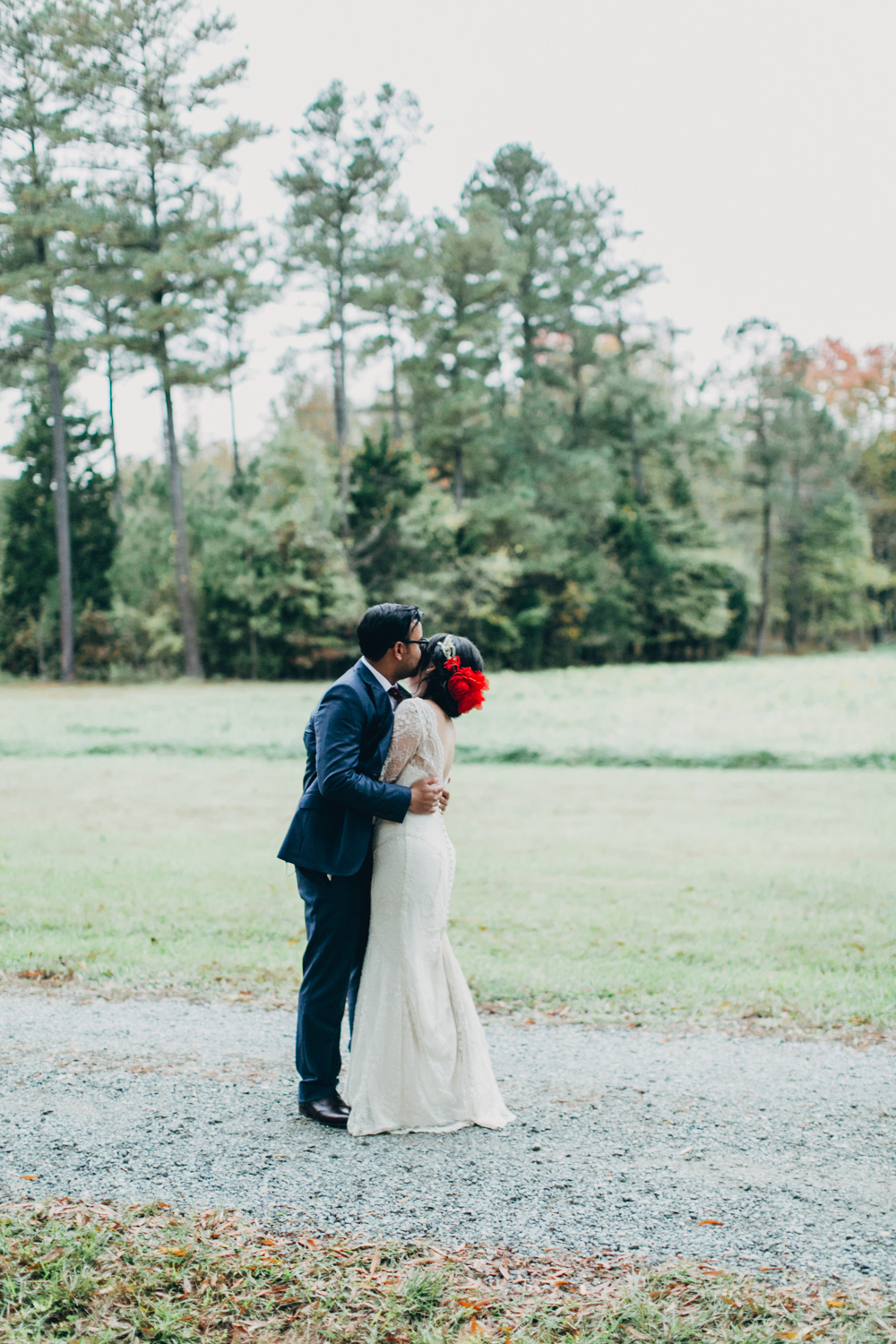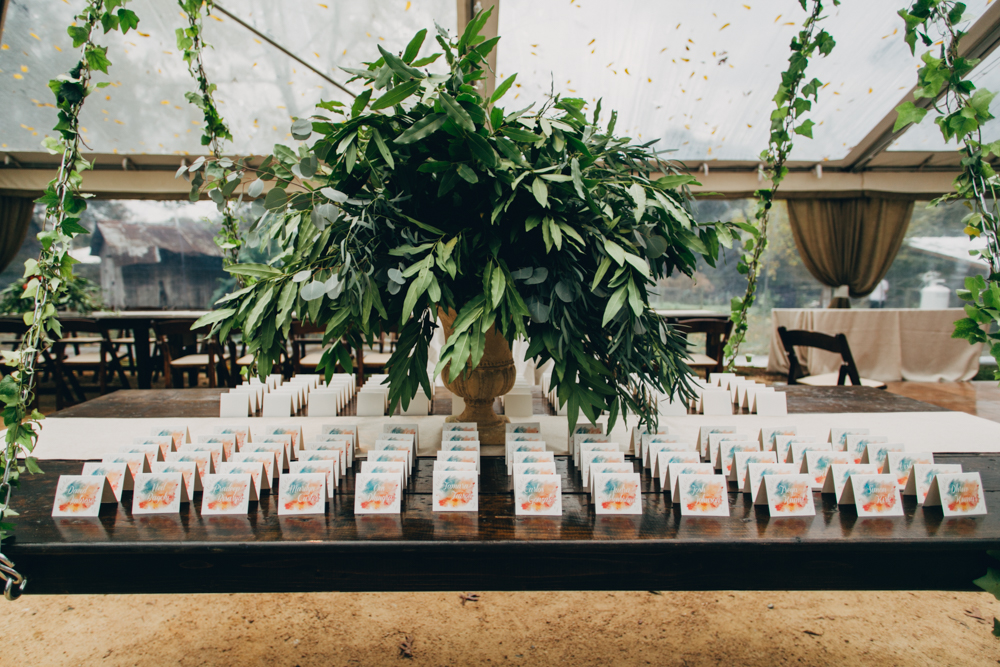 Hand water colored escort cards by yours truly! And stunning lush foliage by Lindsay Rae Design.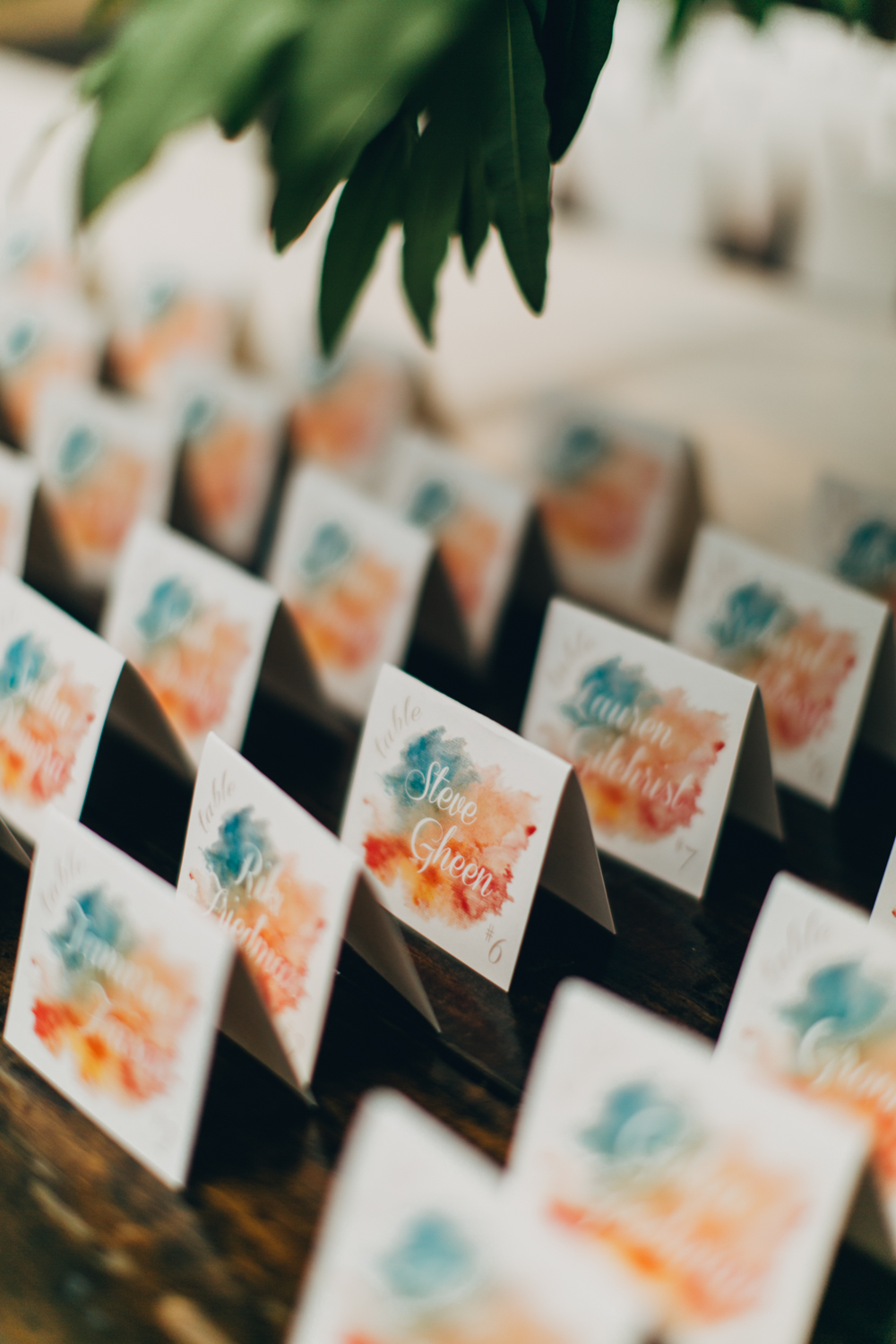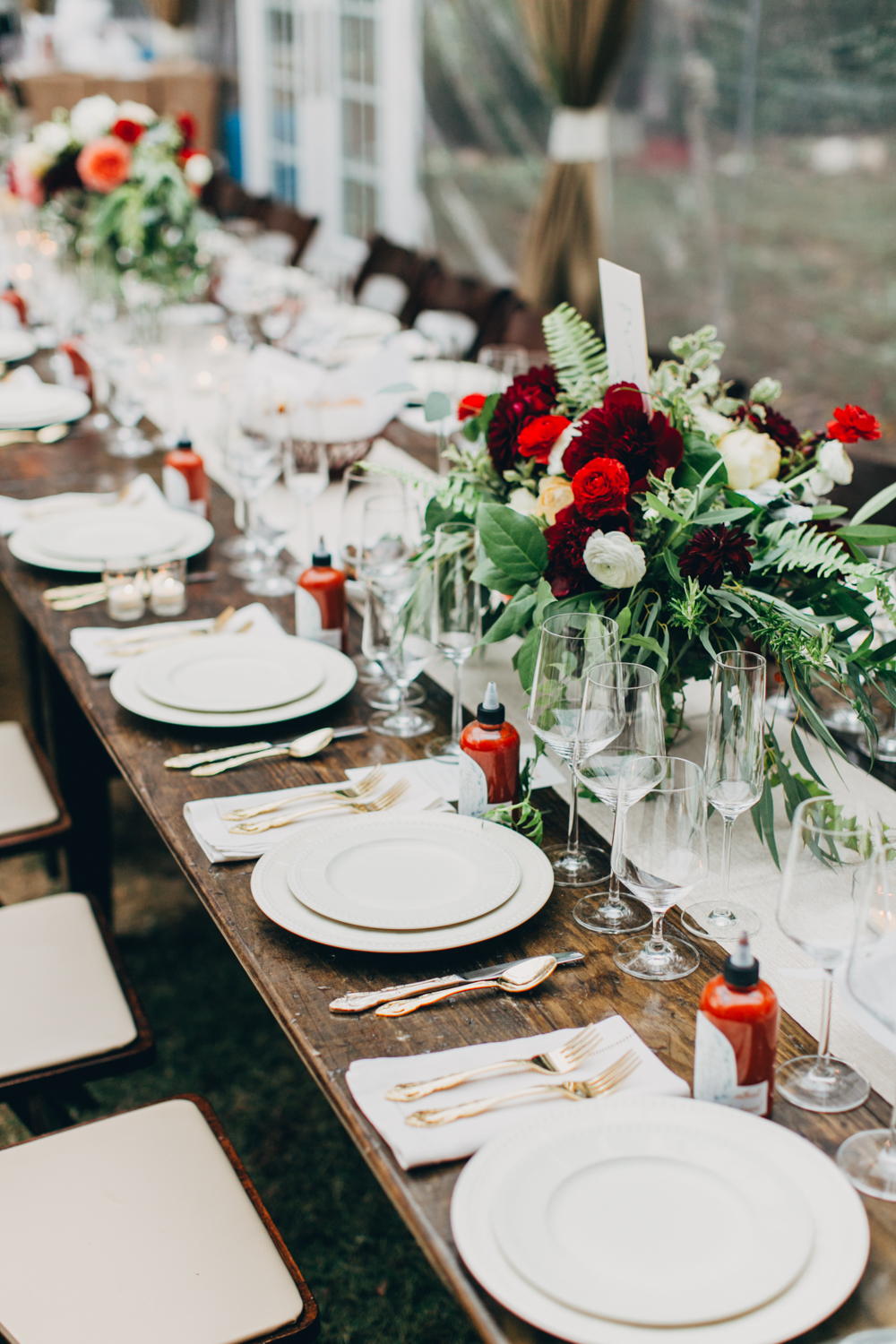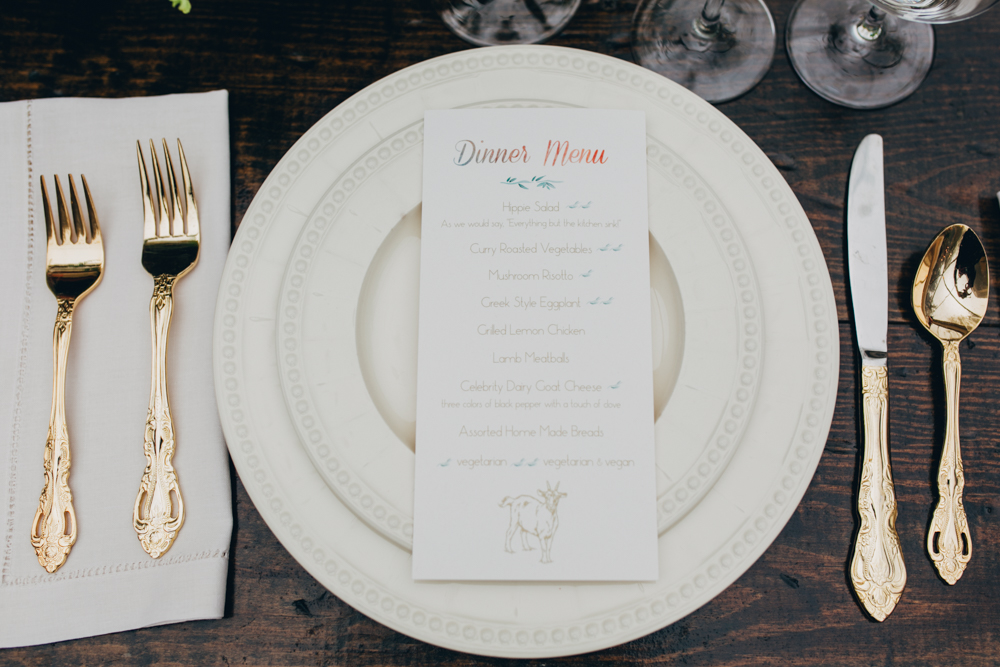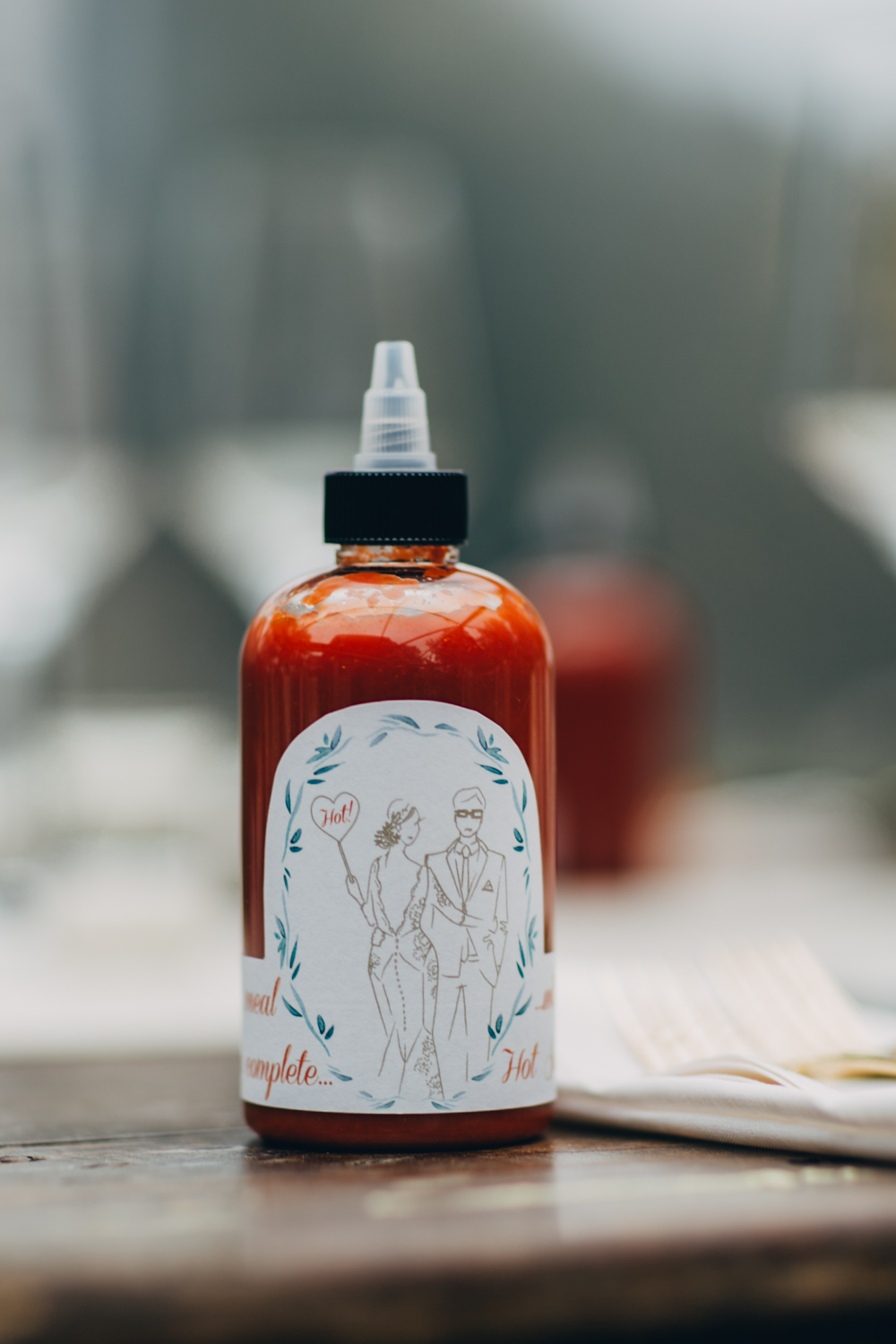 Rachit and I LOVE hot sauce, especially Sriracha, so I made it my mission to have it at the wedding! I drew labels for us, had them printed and then worked with my mom and friends the week before the wedding to fill these hot sauce bottles and label them. They also doubled as wedding favors!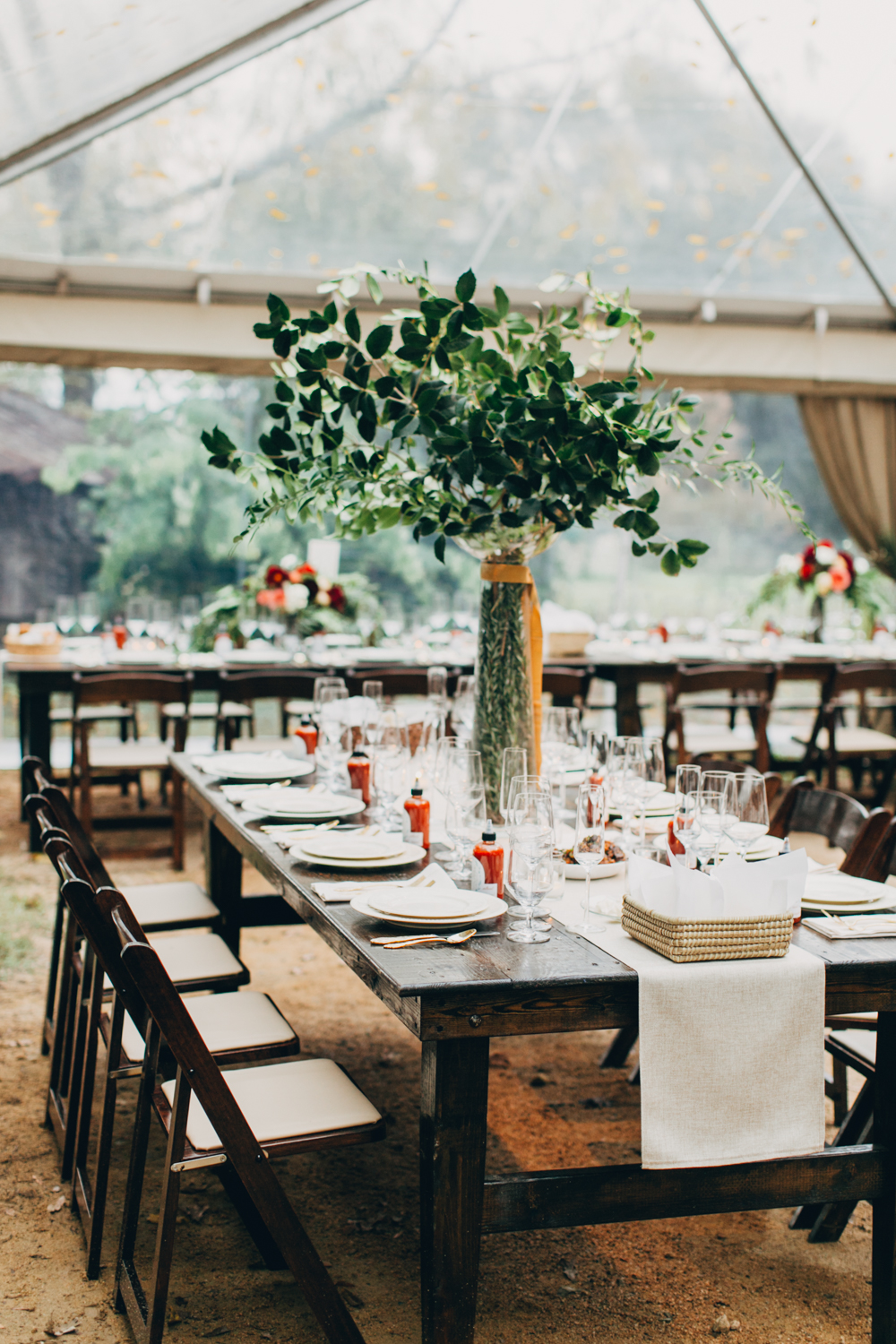 My incredible planner Chelsey, of Gather Toogether events made these hanging farm tables a reality! She had the incredible idea and then worked with our tent designer and rental company to figure out the logistics - so worth it! Thank you Chelsey!!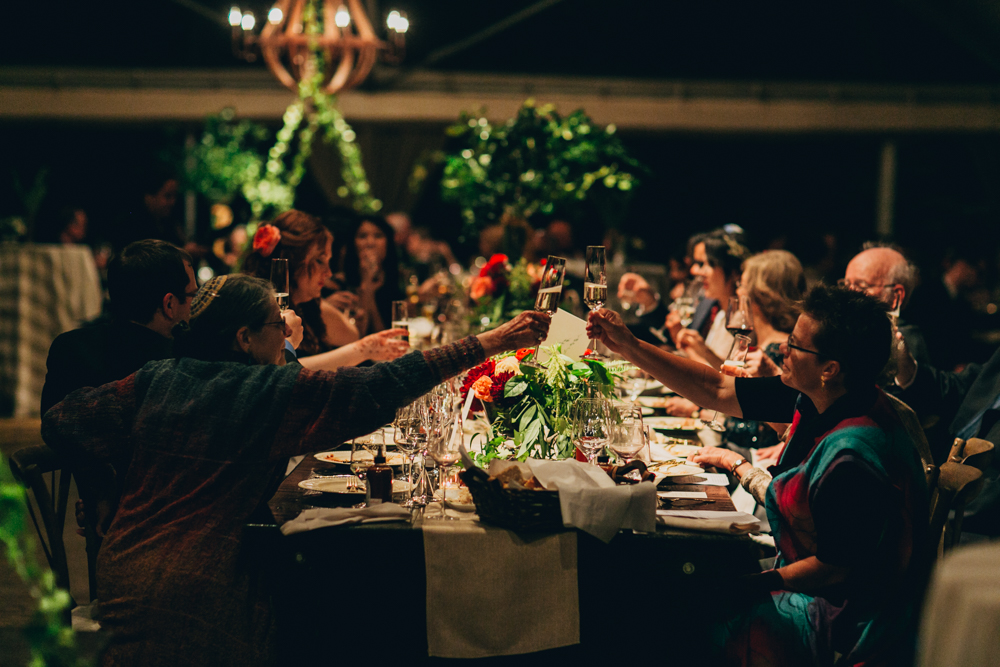 Locally farmed food and lots of goat cheese! Our entire day was catered beautifully by The Inn at Celebrity Dairy.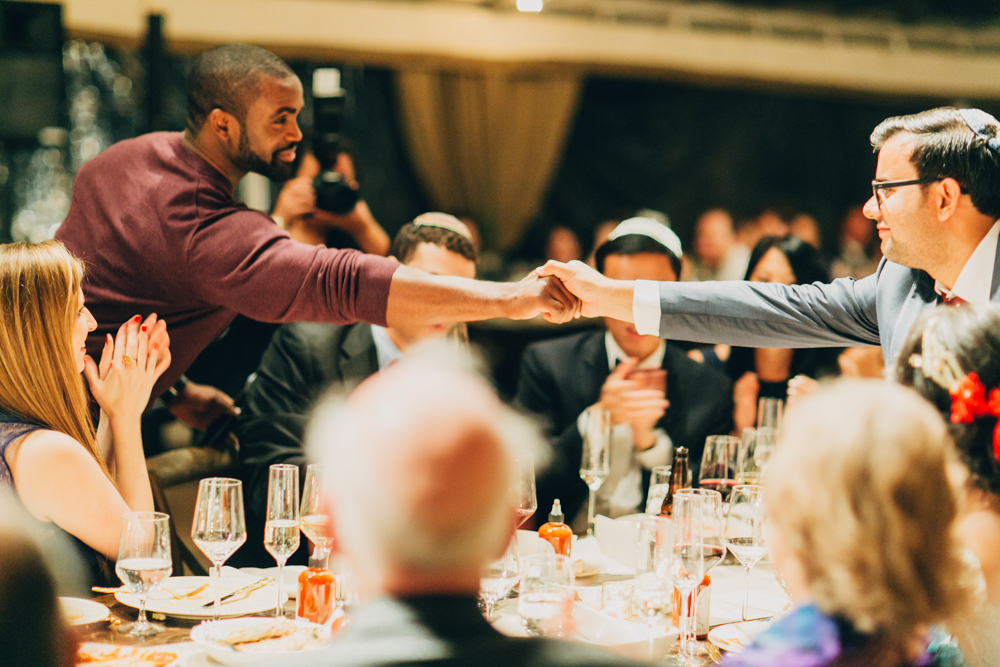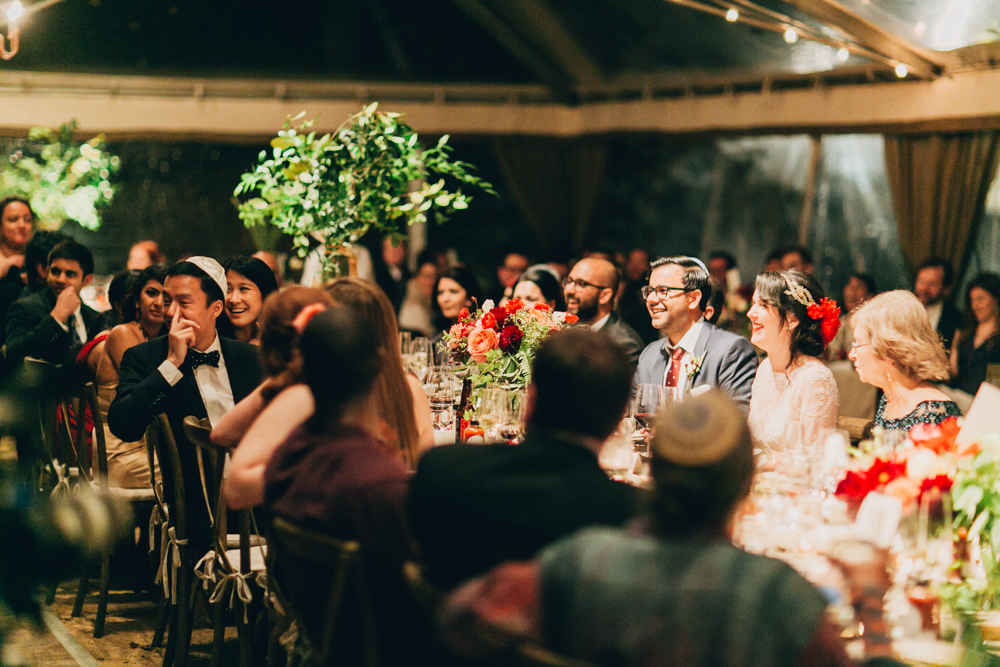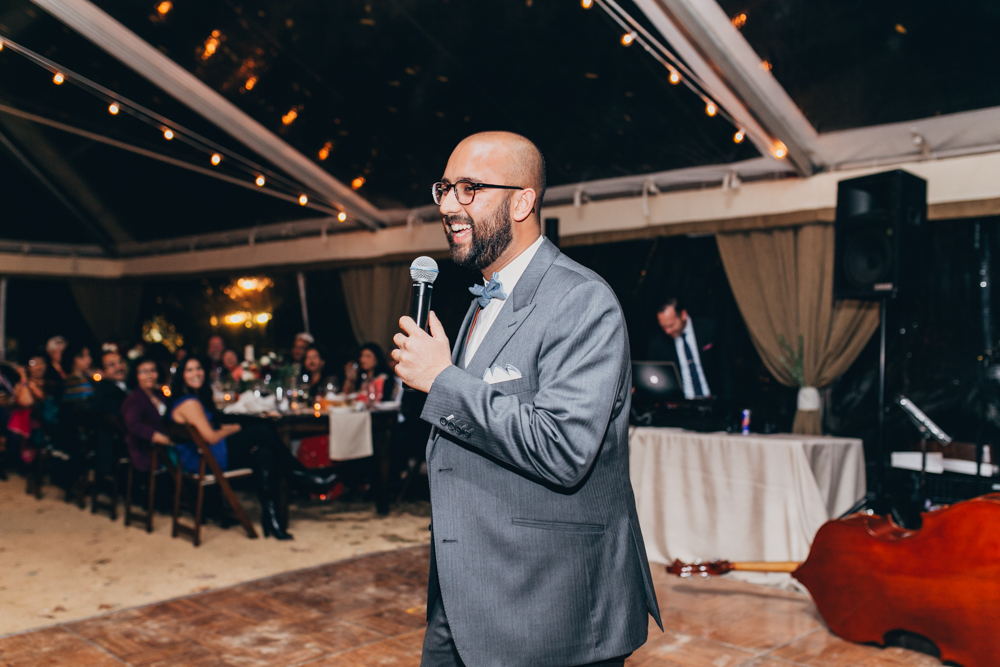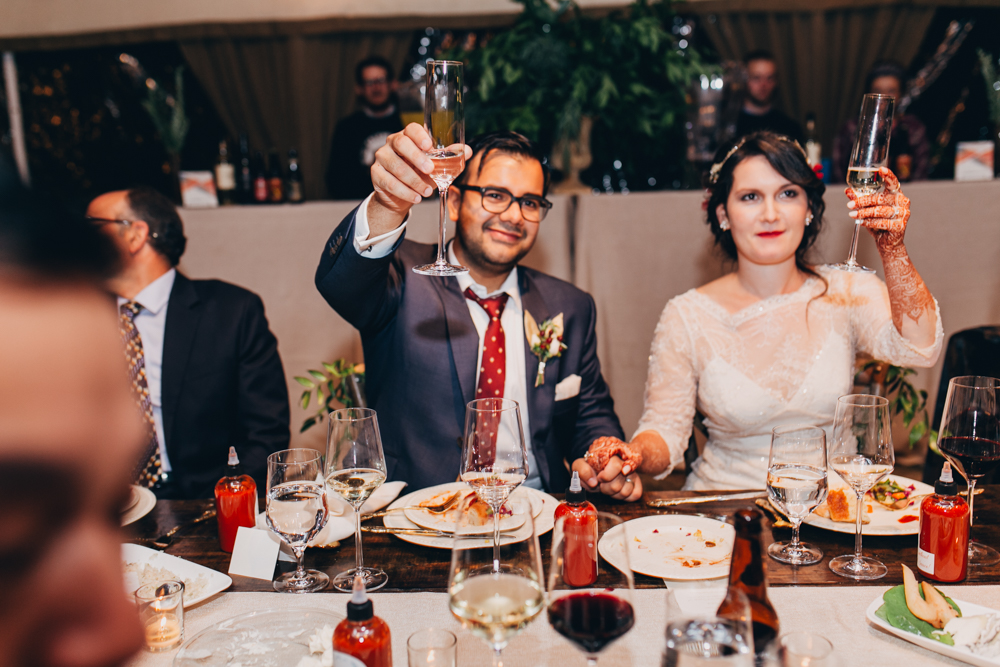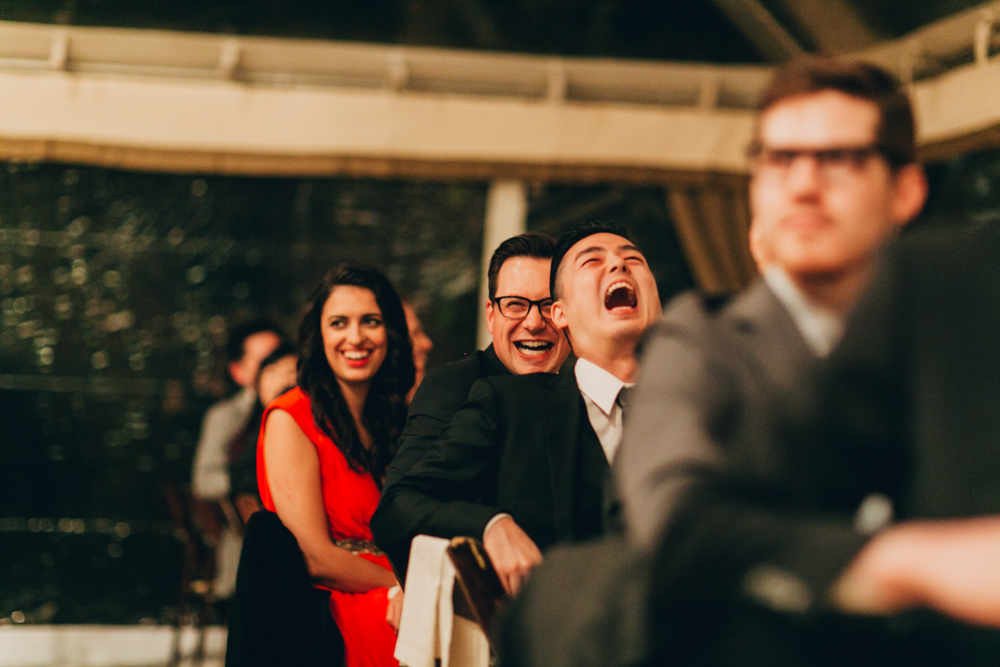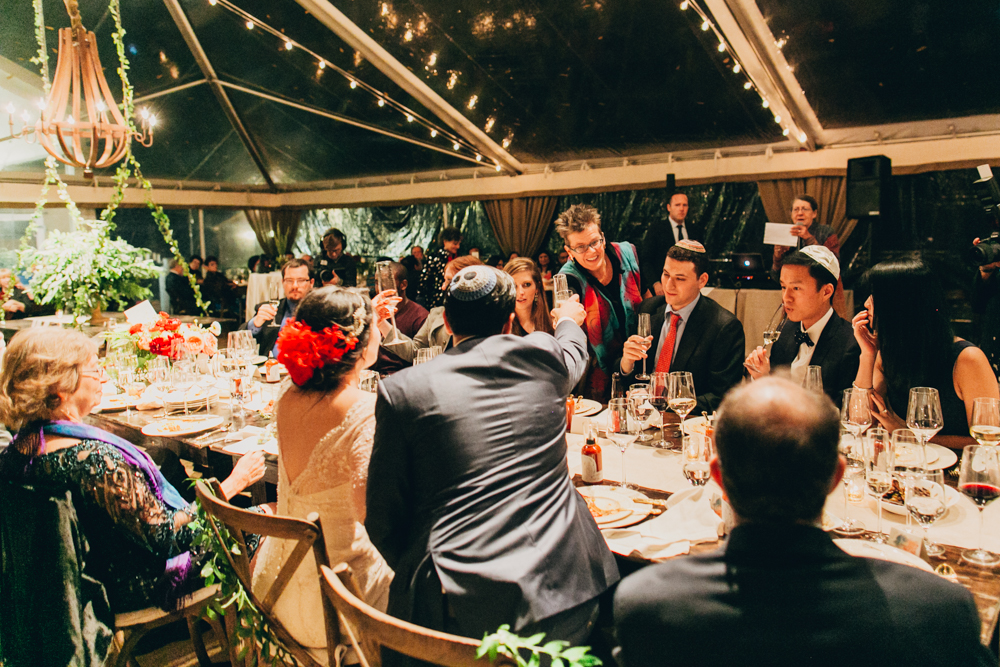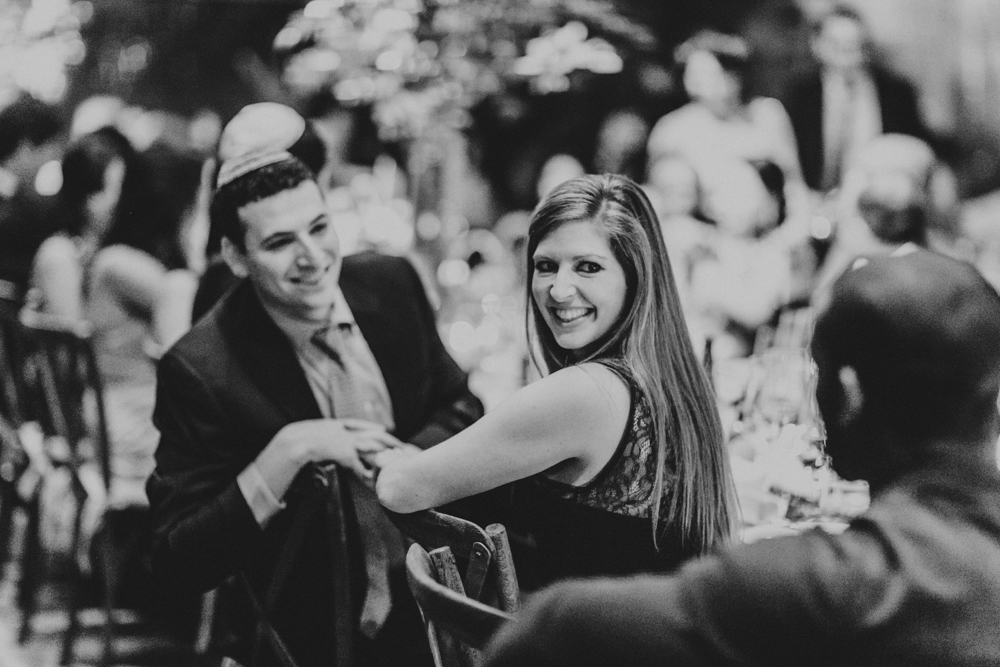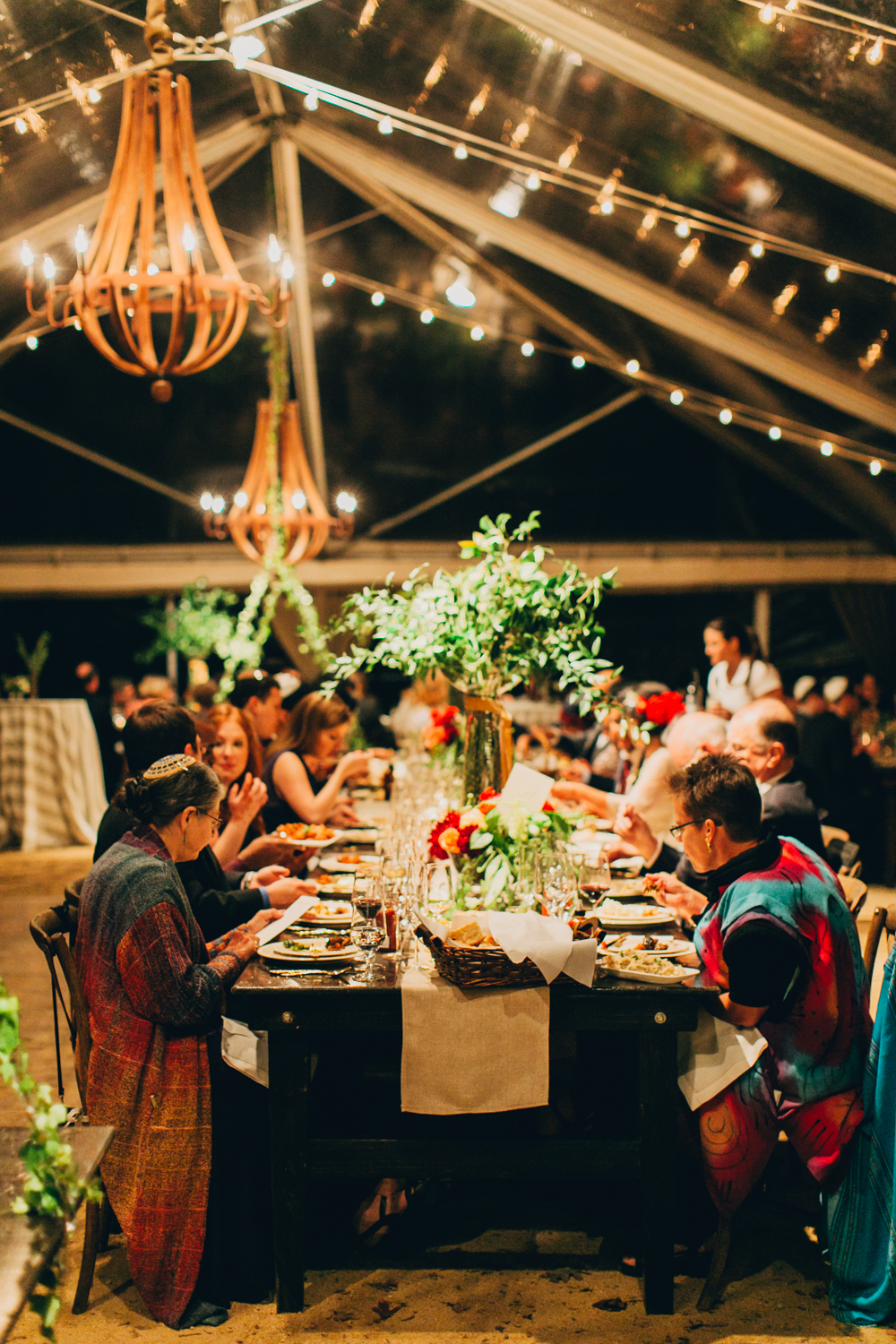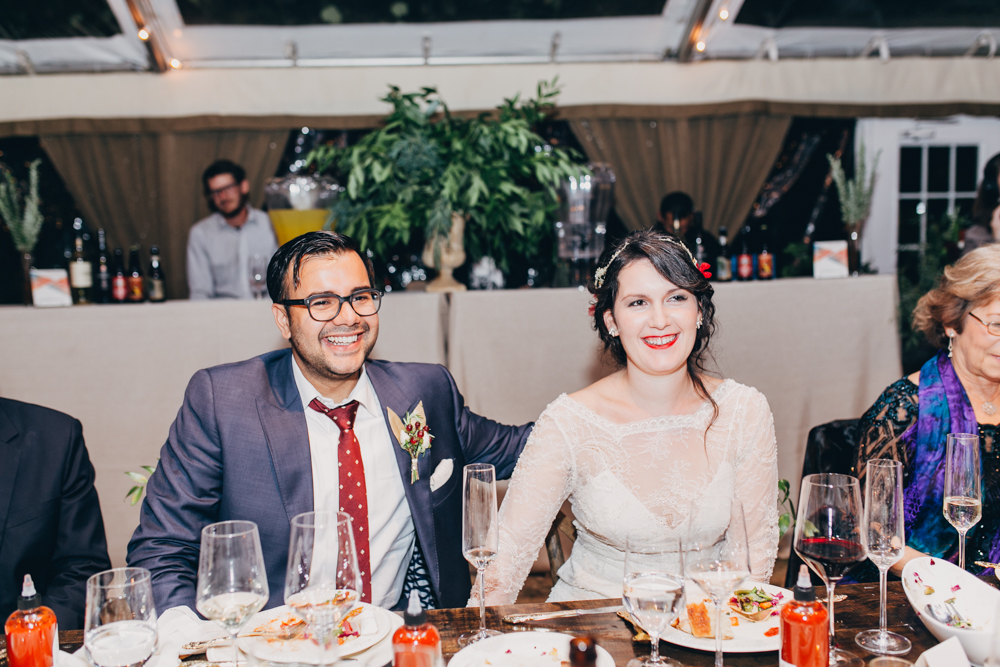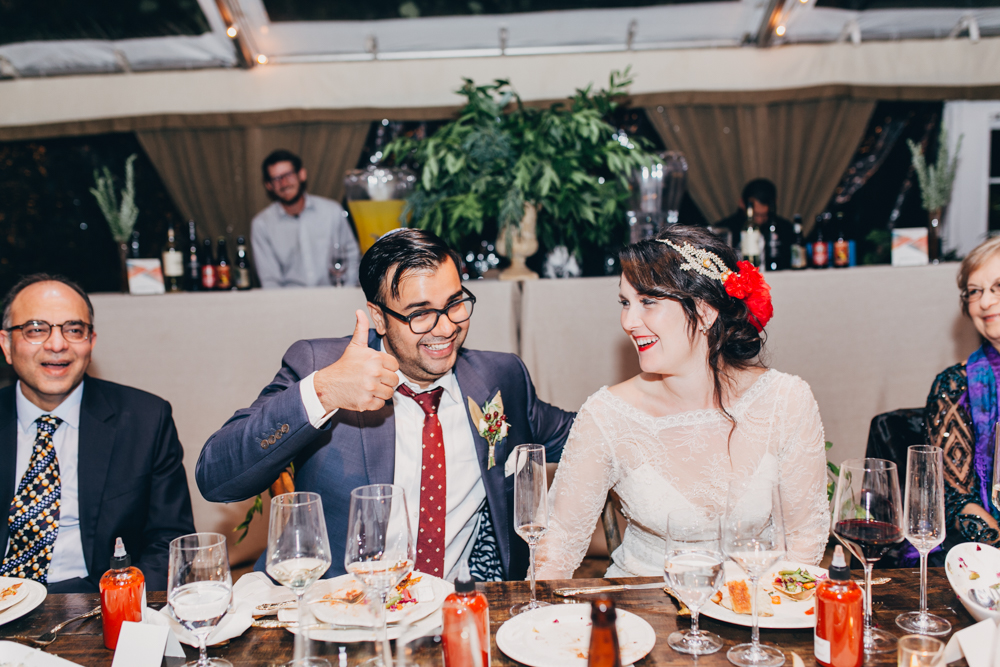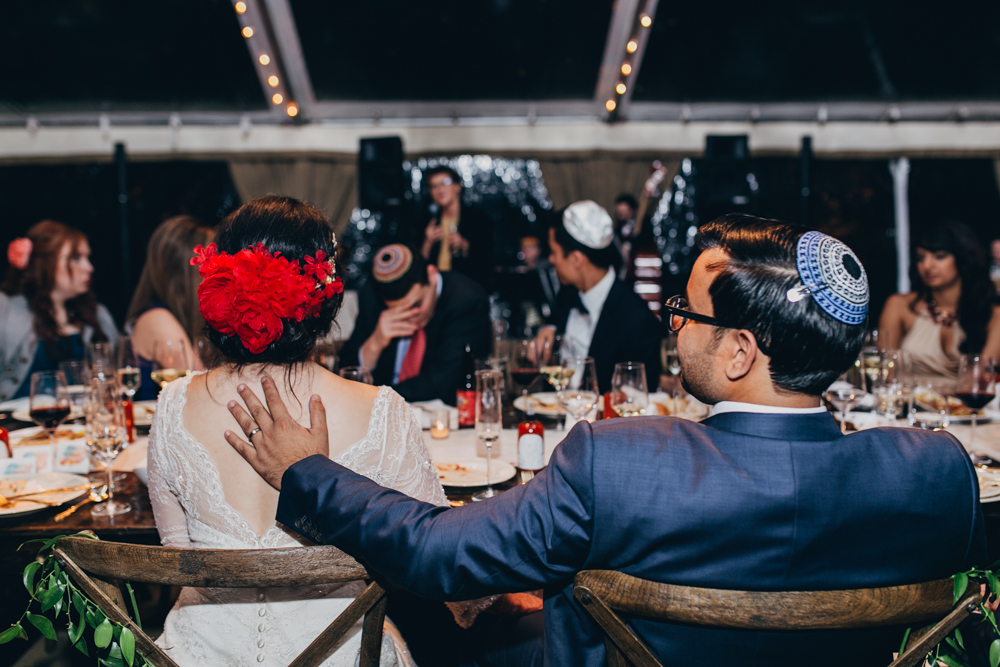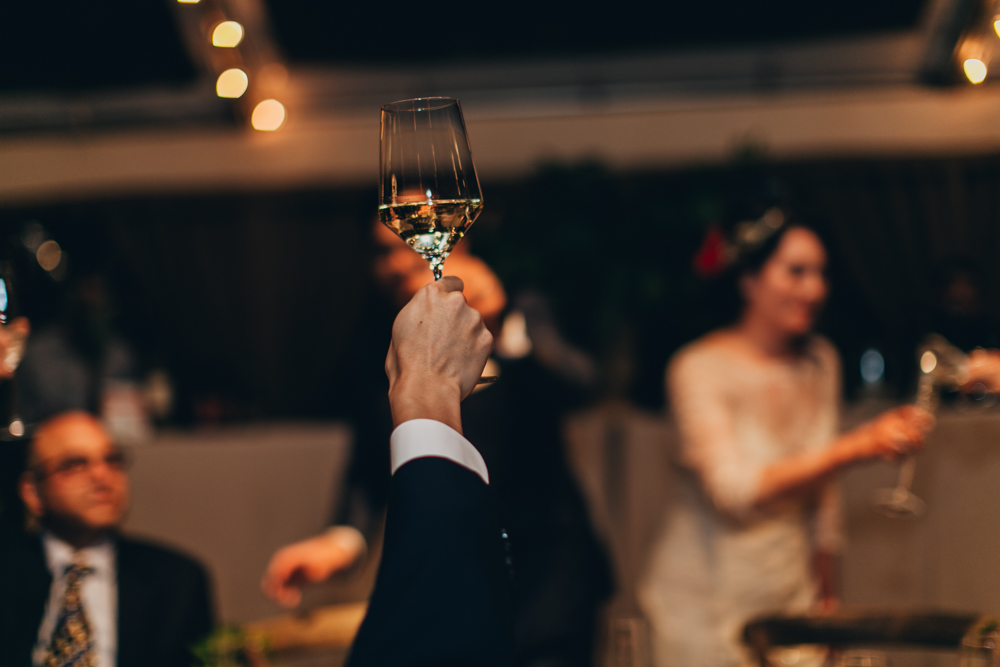 Photography: Amber Gress Photography
Location: The Inn at Celebrity Dairy, http://www.celebritydairy.com
Event planning: Chelsey of Gather Together Event Planning + Design, http://www.gathertogetherevents.com 
Catering: Celebrity Dairy Inn
Flowers: Lindsay Rae Design, http://www.lindsayraedesign.com 
Cake Topper: Anthony Lamberty, anthonylamberty.com 
Videography/Cinematography: Filmed by Birdhouse Productions (http://www.birdhouseweddings.com/)  and Edited by Love + Brain Films (http://lovebrainfilms.com/#wedding) 
Officiant: Saturday - Rabbi Andrew Ettin
Stationery: Designed by the Thea, printed by Rolling Press in Brooklyn, http://www.rollingpress.com 
Custom Wedding Dress: Rebecca Schoneveld, www.rebeccaschoneveld.com 
Wedding accessories: Hushed Commotion, The Bride!
Grooms ring: Jewelsmith
Hair: Stacy at StylesOnB, www.stylesonb.com
Makeup: Fiquet at Luxe Apothecary, https://www.facebook.com/luxebeautyboutique
Ketubbah: Galia Goodman, http://galiagoodman.com/home.html 
Cake: Details Cake Design, http://www.detailscakedesign.com
Music: Joe Bunn of Bunn DJ Company, http://bunndjcompany.com
Live Klezmer band: Freylach Time, www.freylachtime.com
Tent and Rentals: Party Reflections, http://partyreflections.com
Linens and Draping: Party Tables, http://www.partytables.com
Decor Furniture: Paisley & Jade, http://paisleyandjade.com
Lighting: Get Lit Special Event Lighting
Transportation: Carolina Livery, http://www.carolinalivery.net/