It's that time of year for summer soirees! This June, Patricia and I hosted our Entwined event on the rooftop space of Hotel Chantelle, and we couldn't have asked for a more lovely evening! The rain held off (except for a 2 minute drizzle - but the space has a retractable glass roof!), talented wedding vendors came out in grande numbers, and the cocktails were delightful! 
Thank you to everyone who came and made this little meet up such a wonderful success again! We love seeing your smiling faces and catching up on all the inspiring work you are a part of.
A specially thank you to CJ of Charlie Juliet Photography for joining us and graciously taking pictures of the evening for us, you are amazing! 
Cheers! 
 The lovely out door space at Hotel Chantelle.
Patricia and I are excited for the event and this chic space!
Loren and Jocelyn of Naturally Delicious!
Lovely ladies Karen Wise and Sharon Becker!
Look at that lovely side swept hair on Roey Mizrahi!
Cheers! Jaine of Brklyn View Photography and Laura of Lyndsey Hamilton Events.
Bobby of RWagner Photo looking summer chic in white!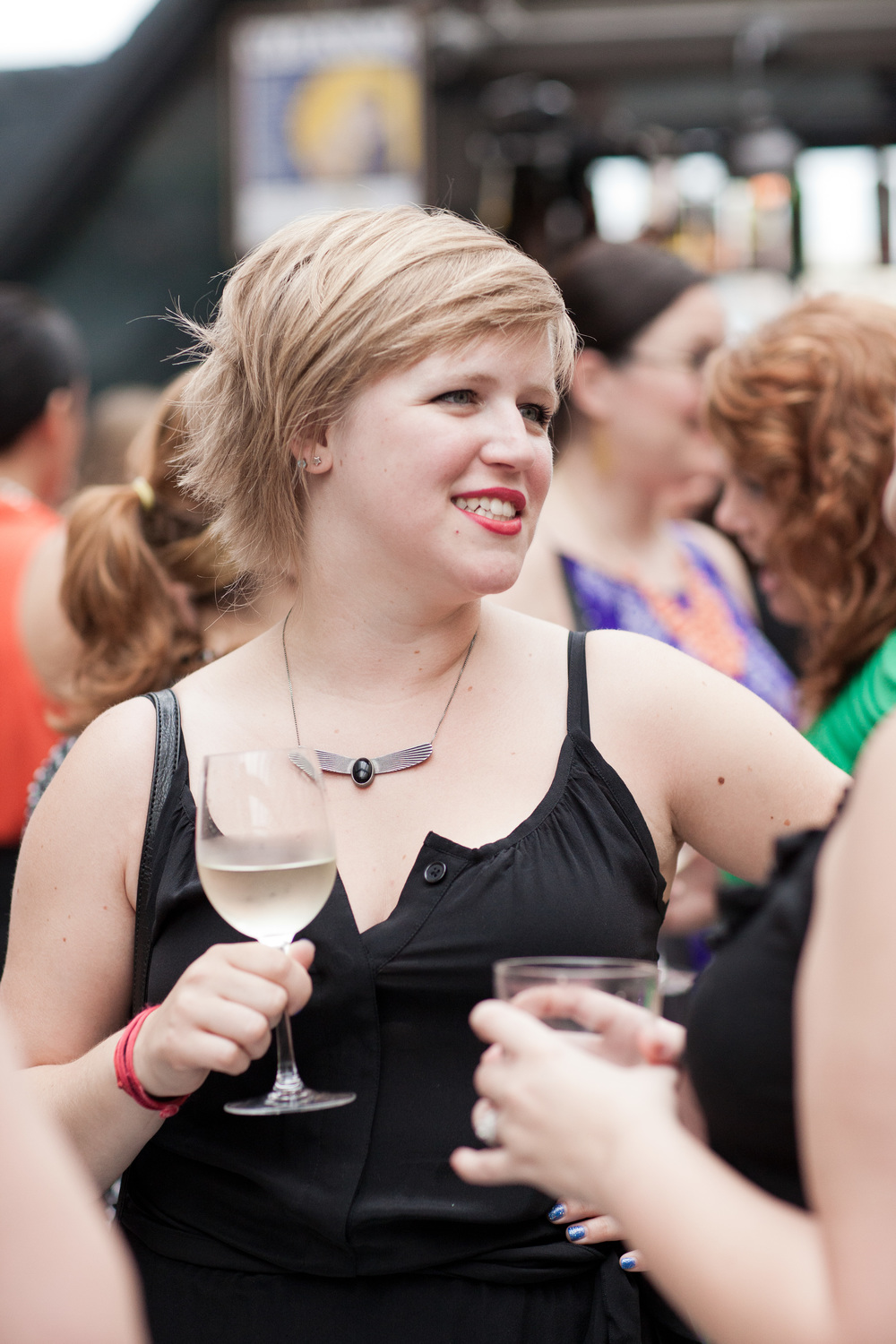 Melanie MixTape Coverband! 
The talented Leigh Anna and her assistant!
Such a good crowd!
Loved the light fixtures....
Jove Meyer, Melanie and Sharon looking radiant!
With the lovely Amber Gress! Aren't you just in lust  with her shoes?!
Love that hat Chellise!
Courtney of Love + Brain films and Alana.
Ashley is all smiles!
Fromt left: moi, Ashley, Erica, Jennifer.
Meghan of And Here We Are!
 Meena and Rebecca looking so radiant!
What a fab trio! Sara, Katie, and Roey!
 Wedding vendor pow-wow!