Coming up next week, I am headed to Mexico for vacation! So, not only am I beach bound, but summer is upon us, which means skirt season...and bare legs. After all those months of winter, my skin needs some serious nourishment!
 I love body scrubs, but I feel like I never find the scent I am looking for - if it's too pepperminty then I feel like I smell like a man, or if it is floral then it comes across as too chemically ... not to mention that body scrubs can cost a pretty penny!
So, this year, I decided to embark on making my own body scrub!
Hope this DIY inspires you too! 
What you will need: 
1 cup coarse salt
1/2 cup pure sunflower seed oil
The zest of one lemon
2 teaspoons fresh rosemary, leaves stripped from the stems **
** you can create whatever scent you want, just go to WholeFoods or a scent shop and pick up a little bottle of essential oil.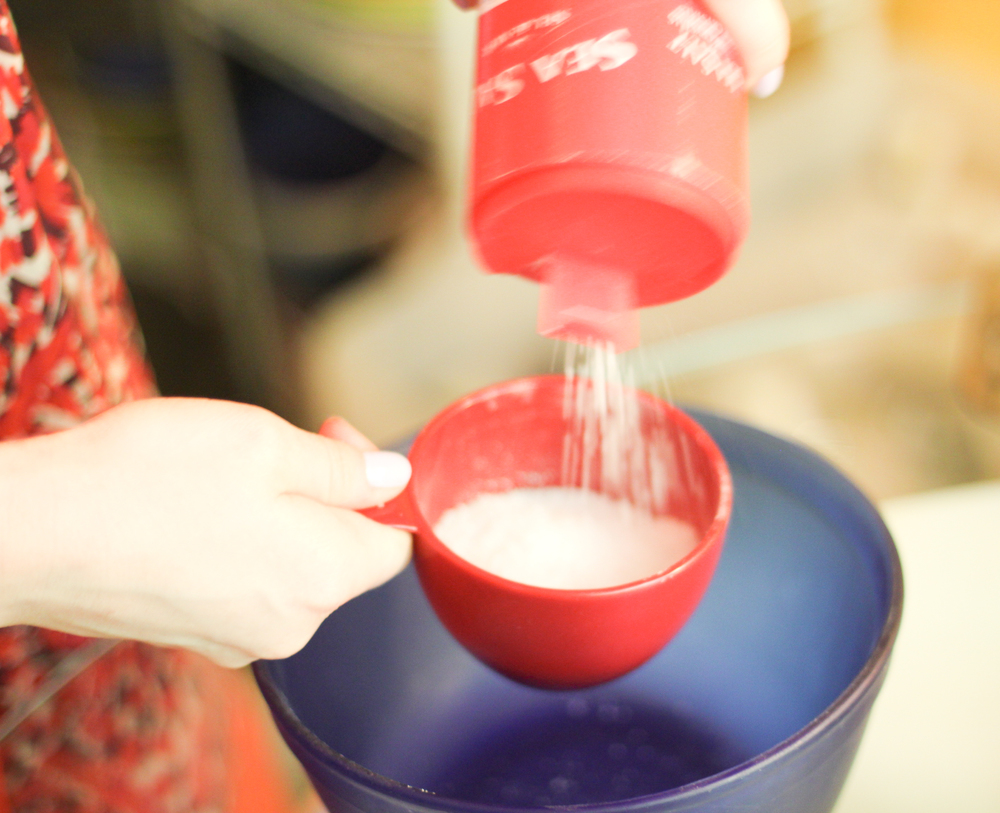 I chopped up the Rosemary into small pieces so it would blend in nicely.
Grate the lemon zest in.
I added a bit more oil at the end cause it felt to dry, go with your gut when you make yours.
Time for the label! Any card stock paper will do. 
Some twine to tie the labe on, a hole punch and a cute glass jar (Sur La Table has some good ones)!
.... Enjoy! 
Thank you to Adit from TwoToasters for being my camera man!