This spring, my drear friend Amber and I hatched the idea to create a Tropical/Minimalist themed shoot that would feel and look like an actual wedding, not an over the top themed event... Once the ball started rolling we pulled in Jove from Jove Meyer Events to help with the planning and design. The next two months of planning was such a joy, so creative, and so rewarding in the end. We hope you love it as much as we do!!
- Thea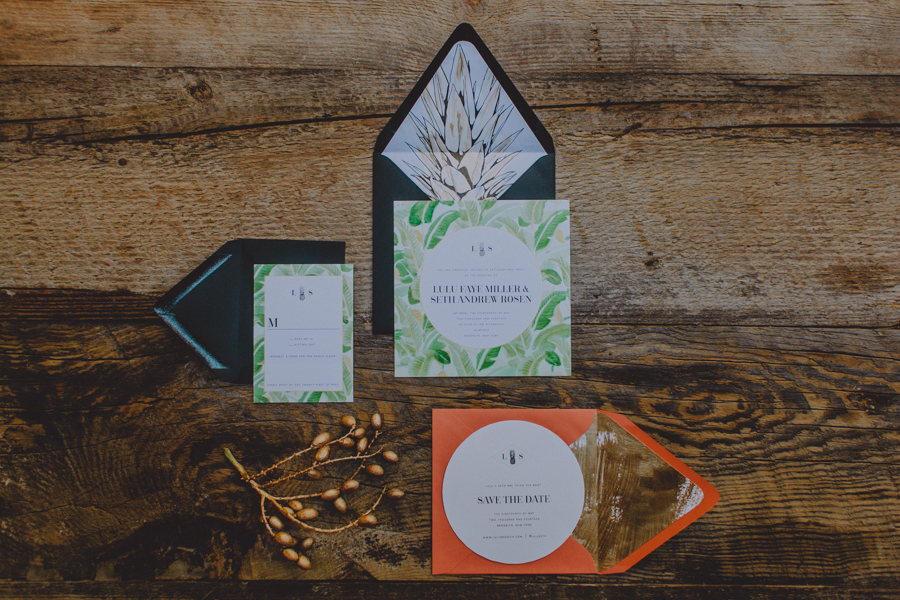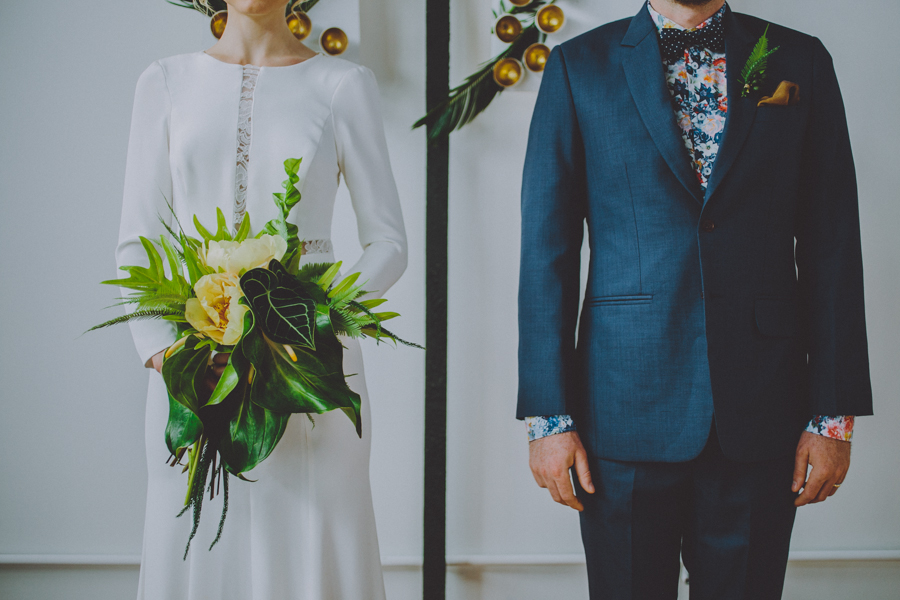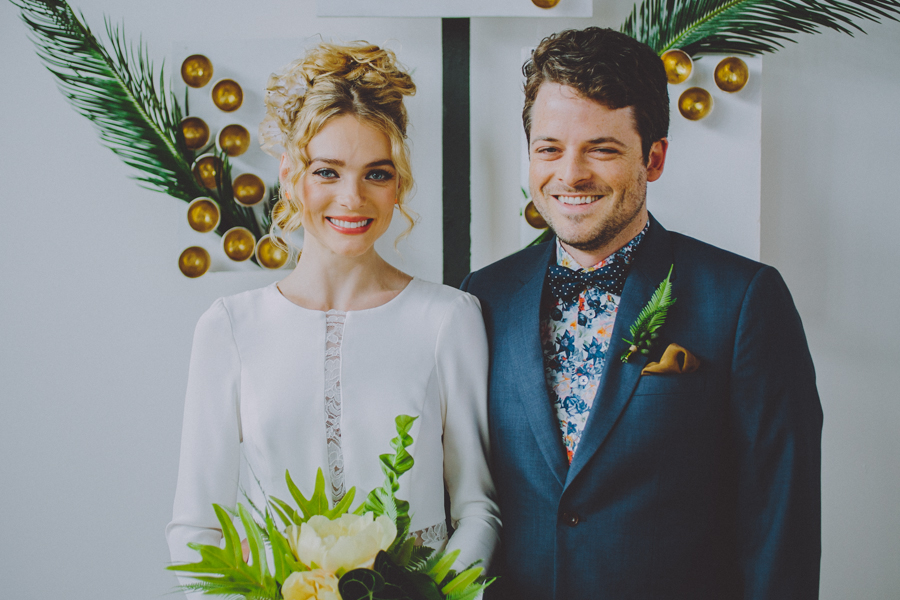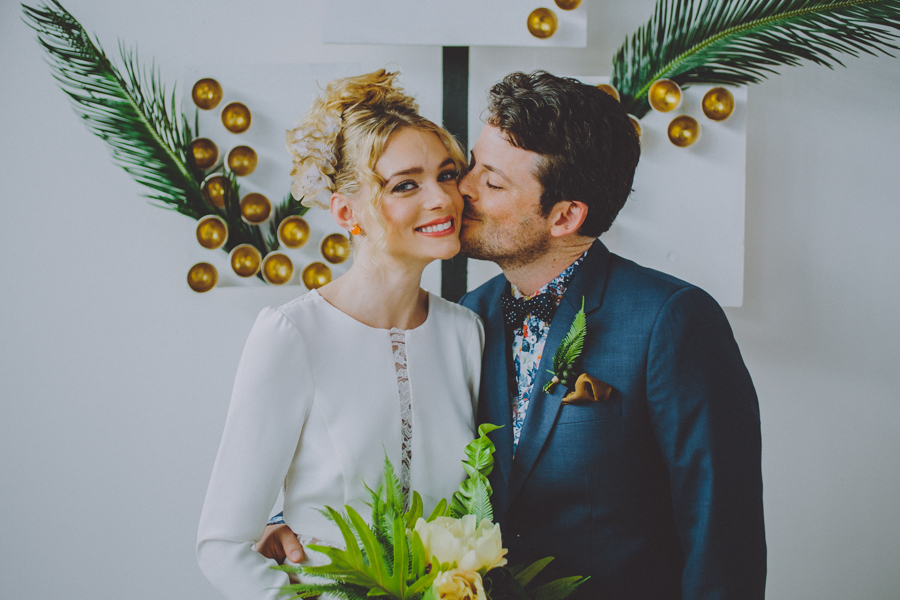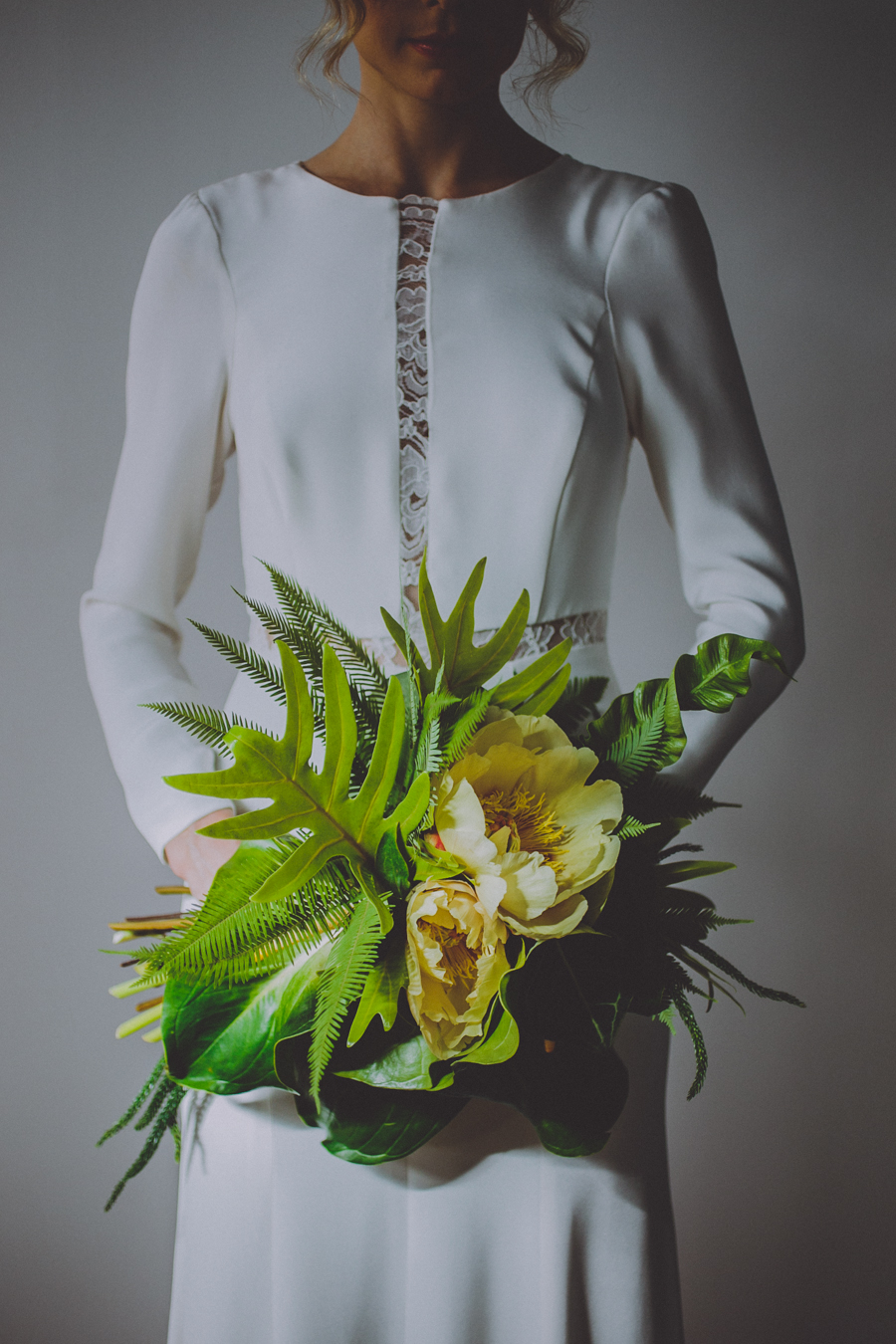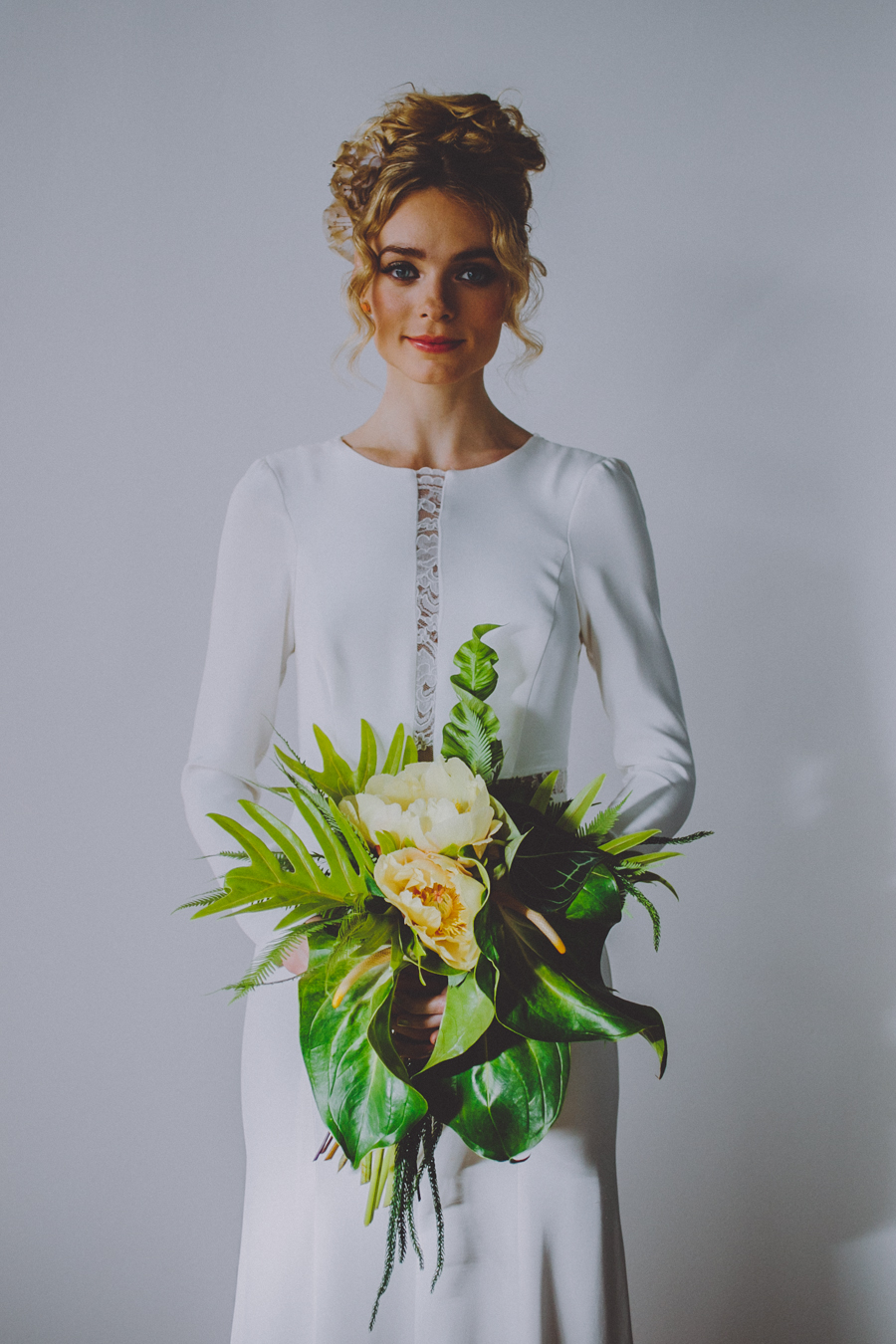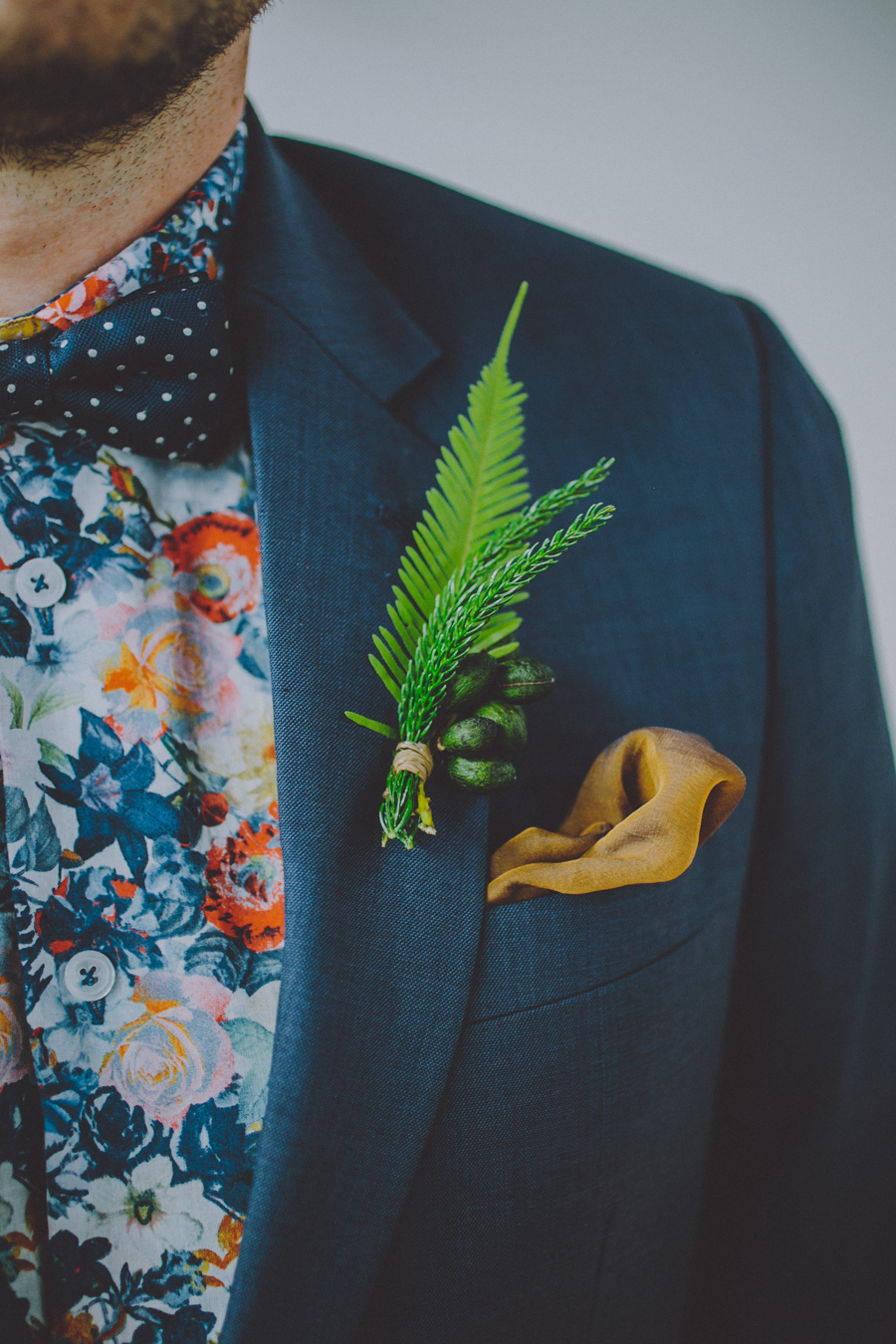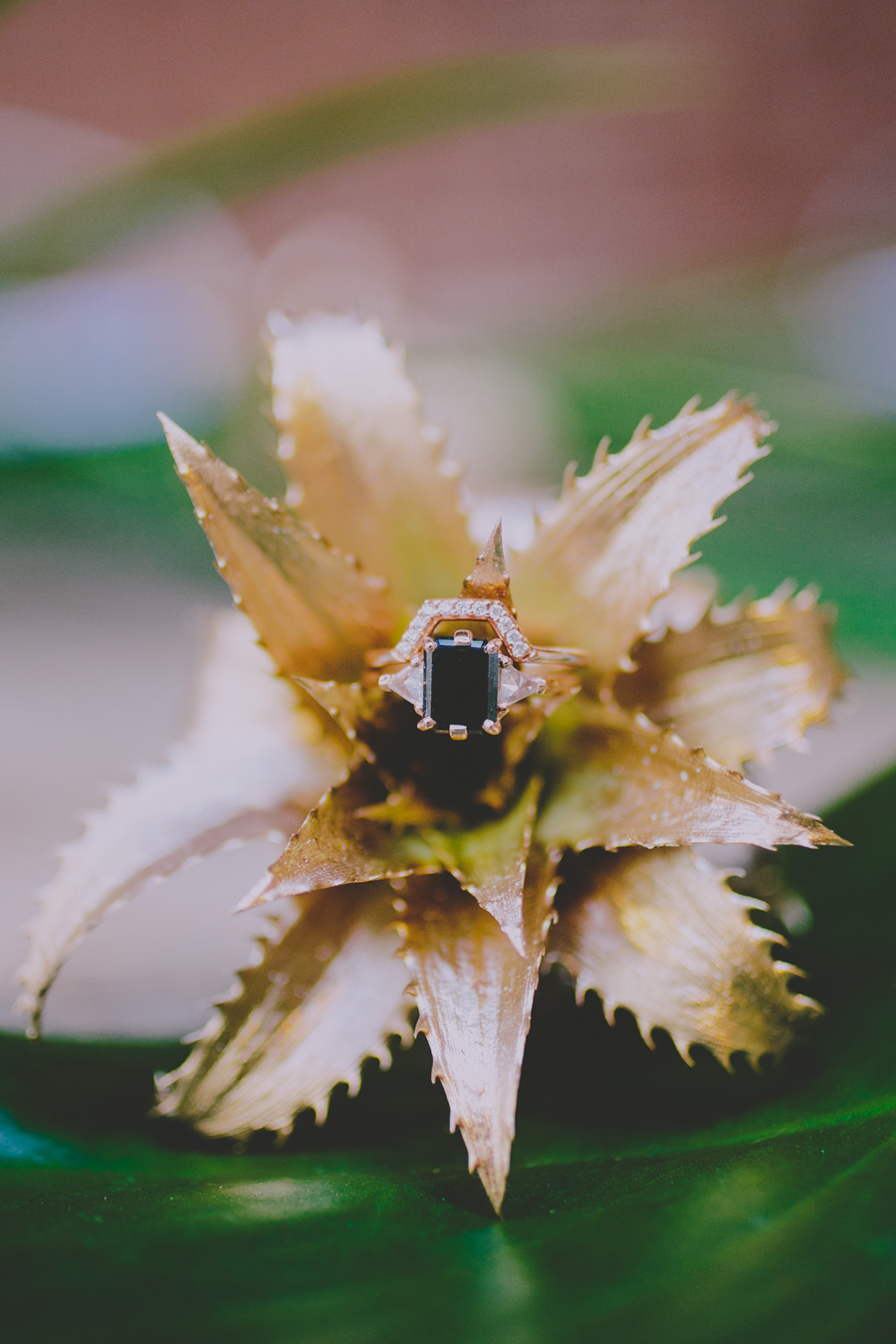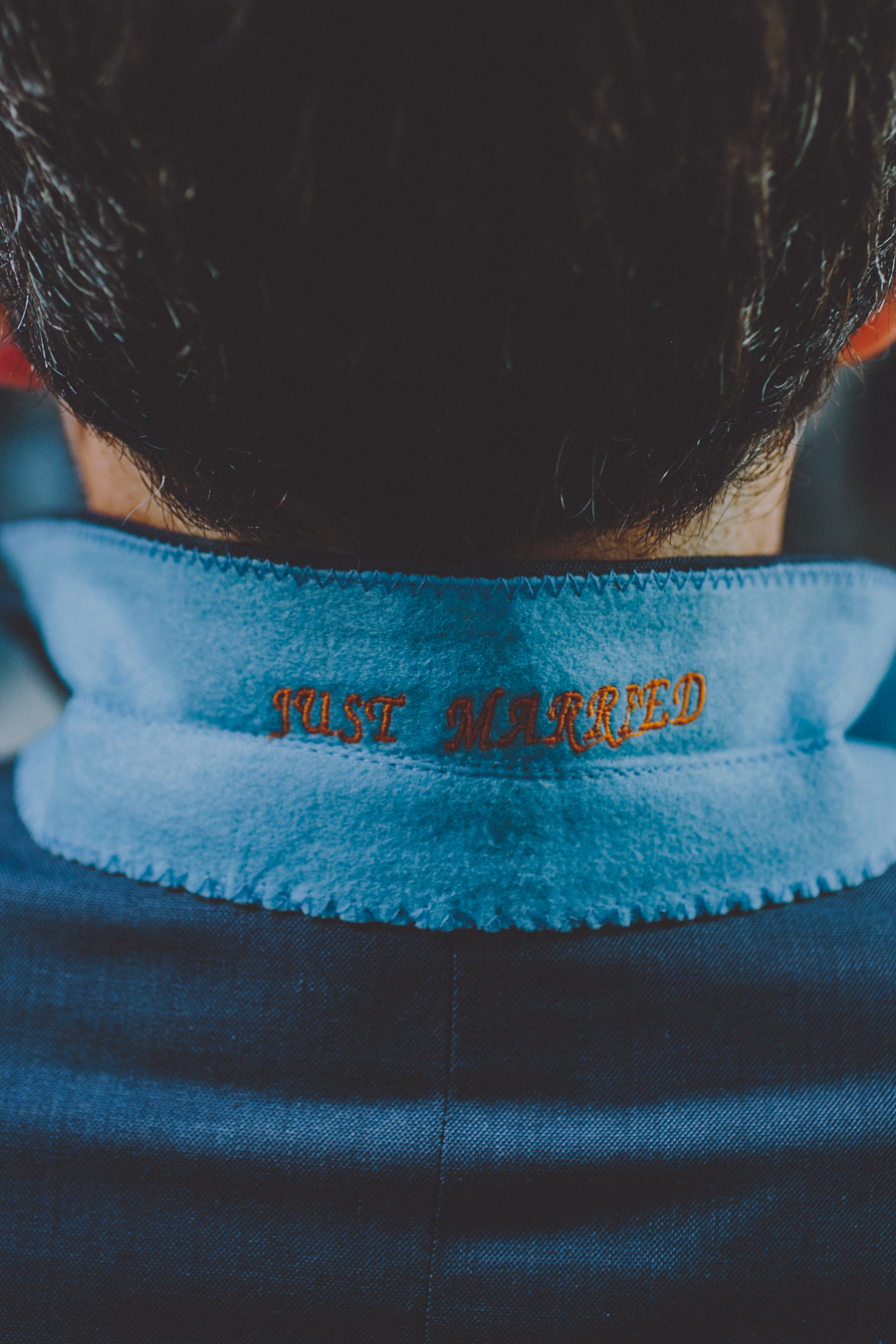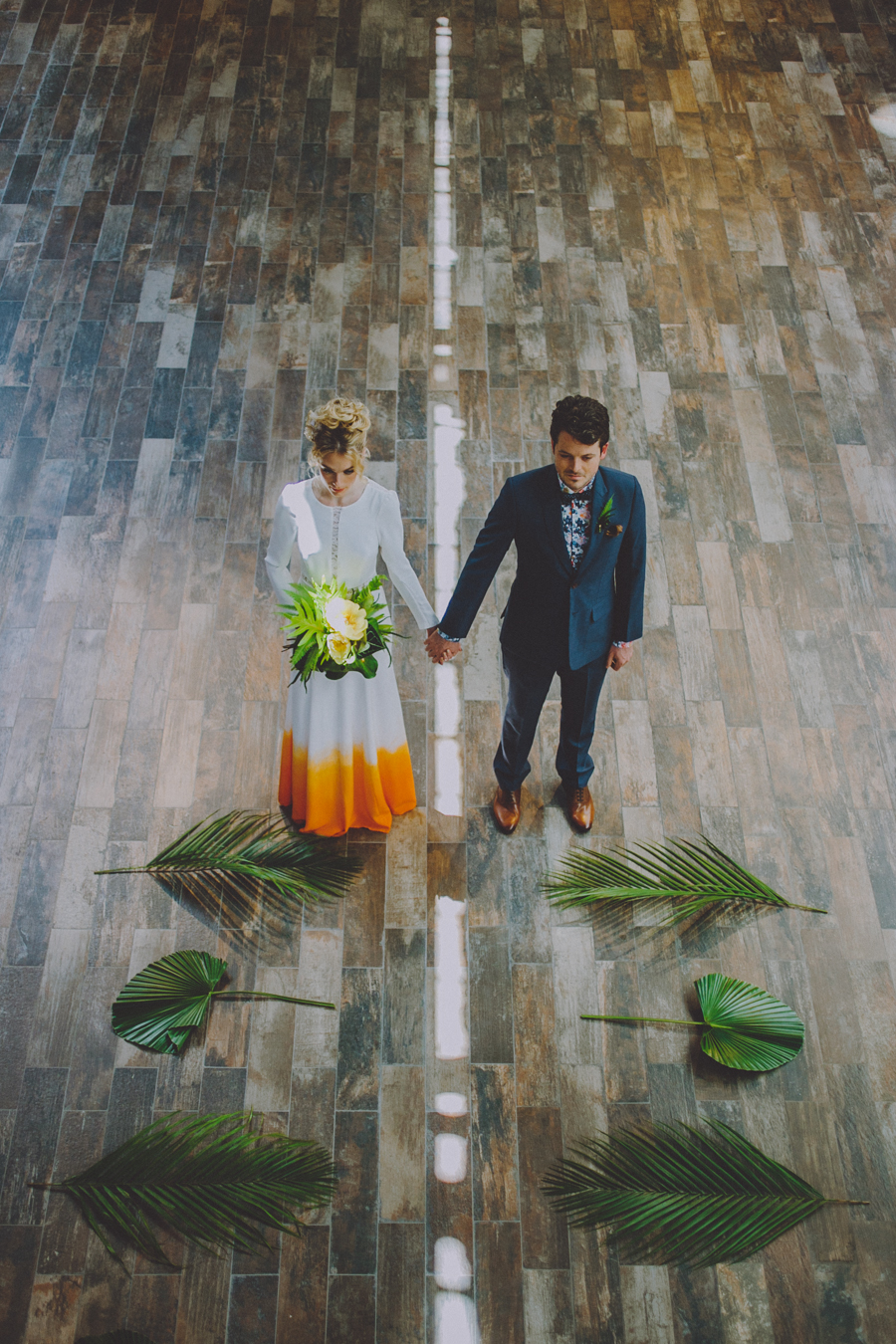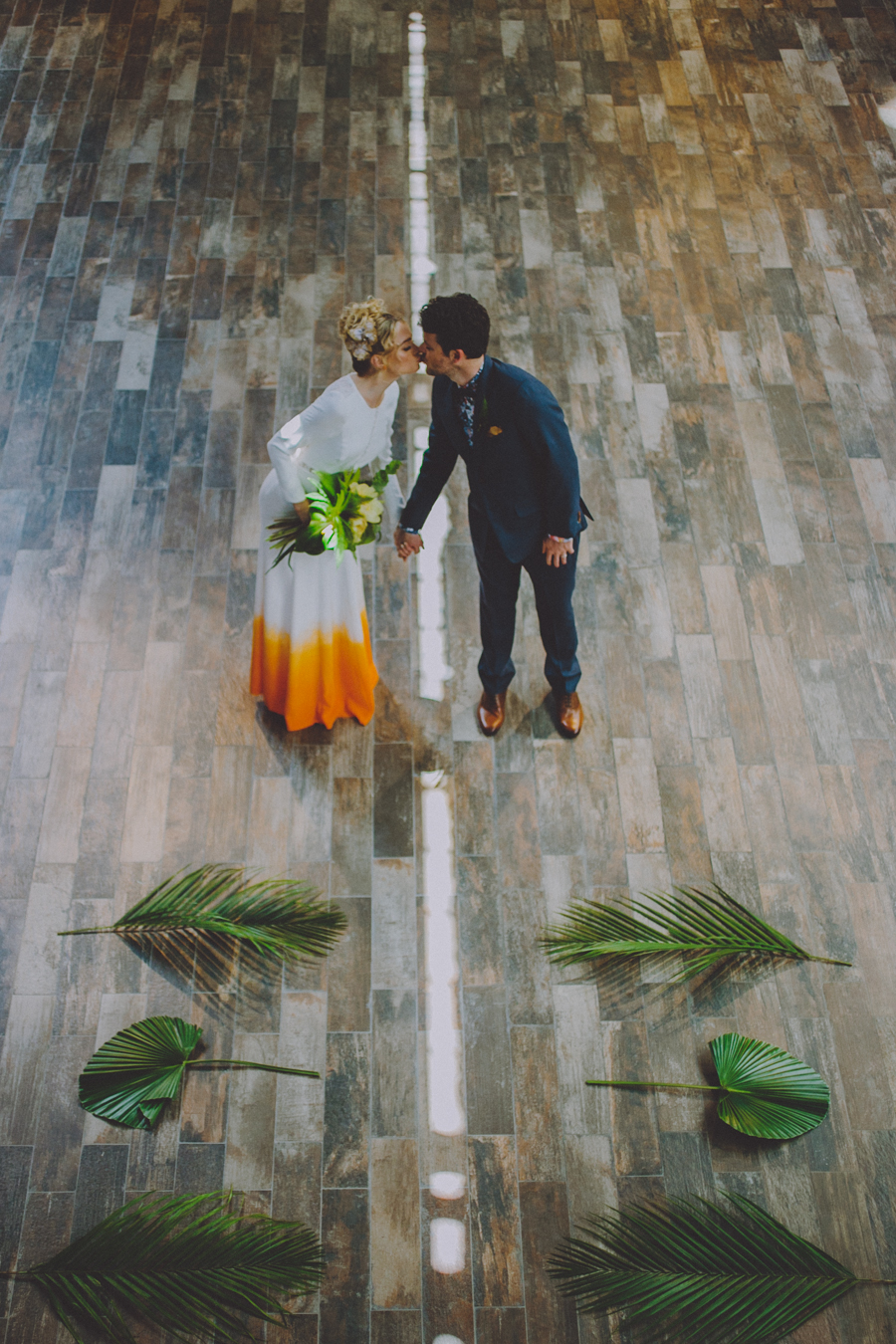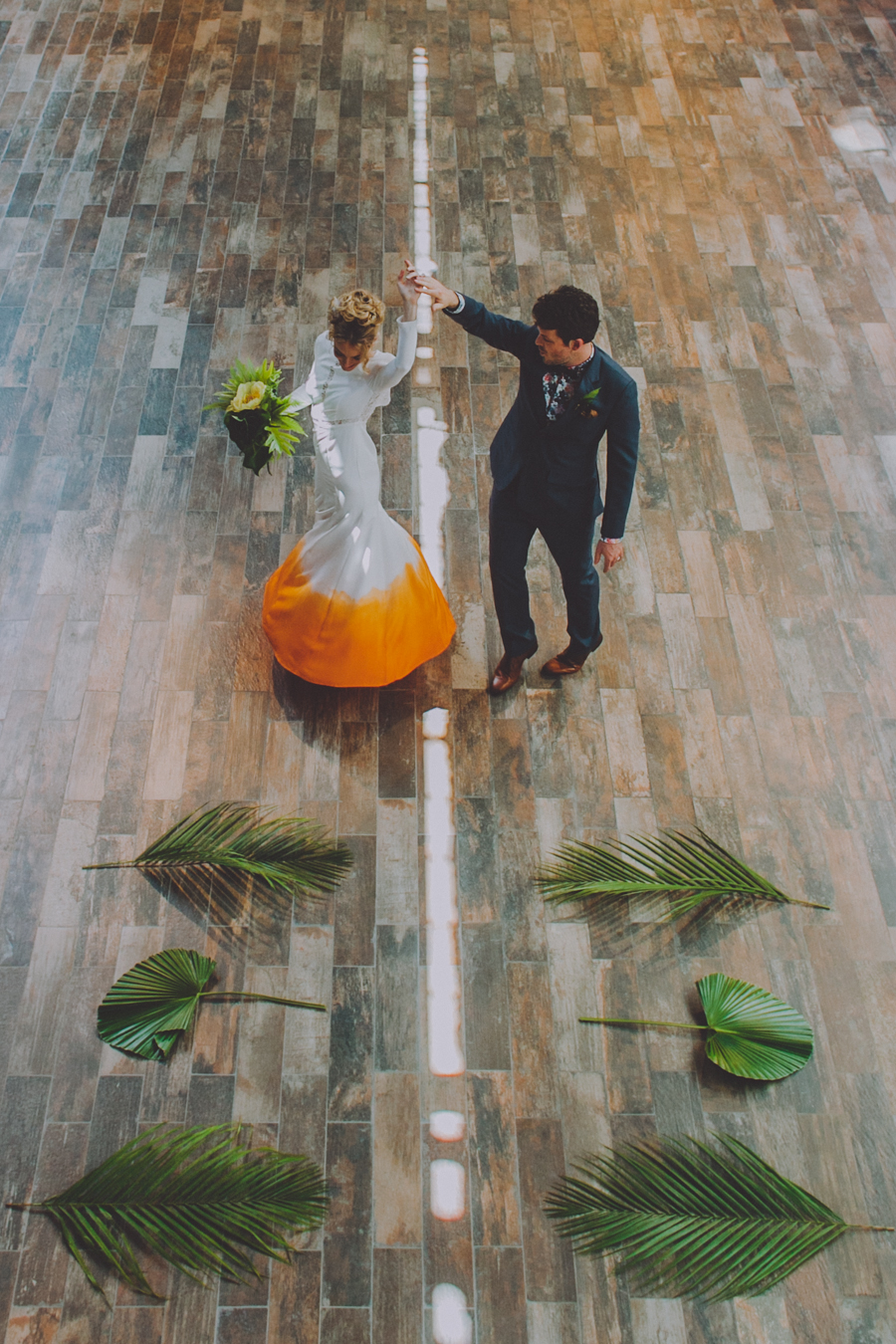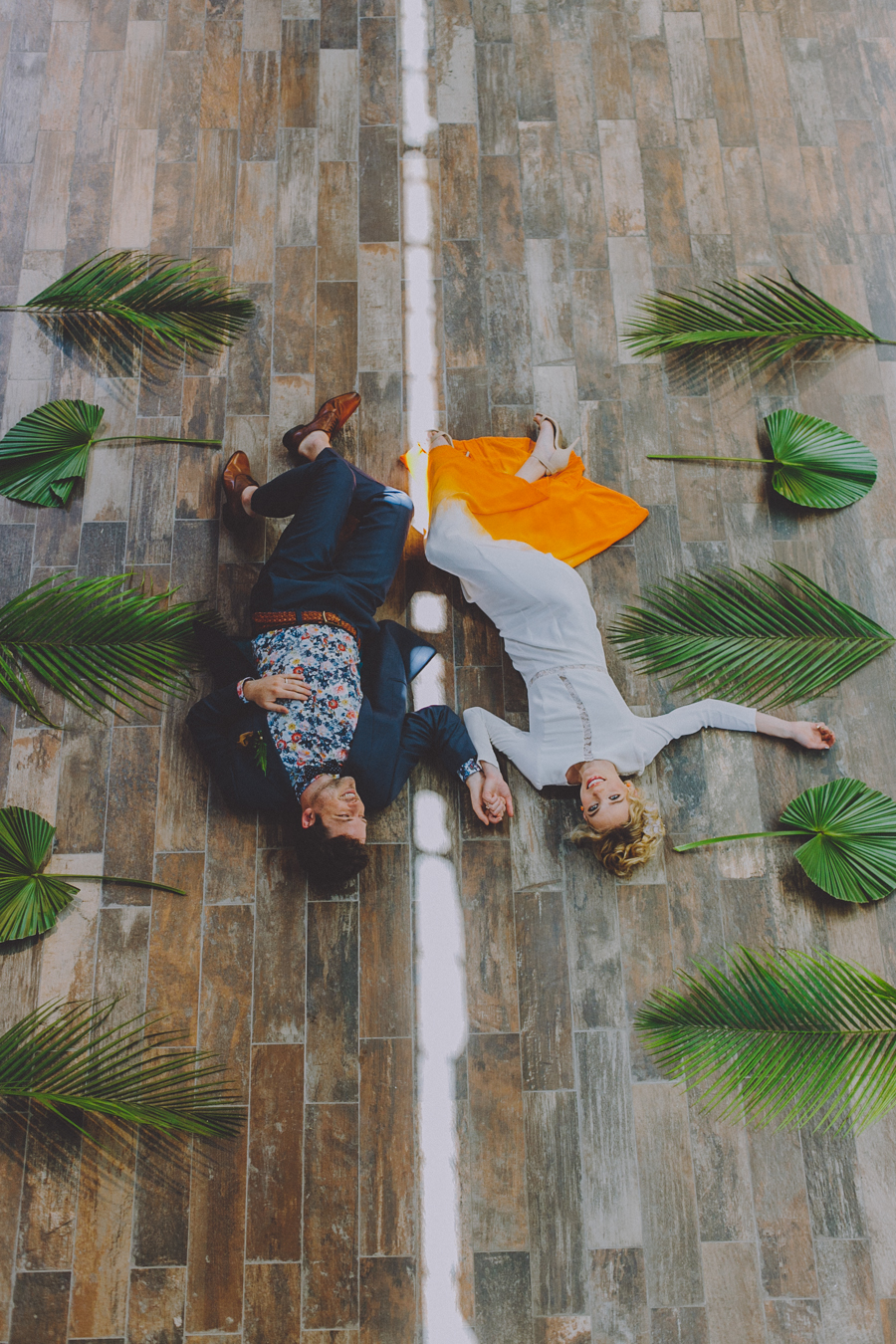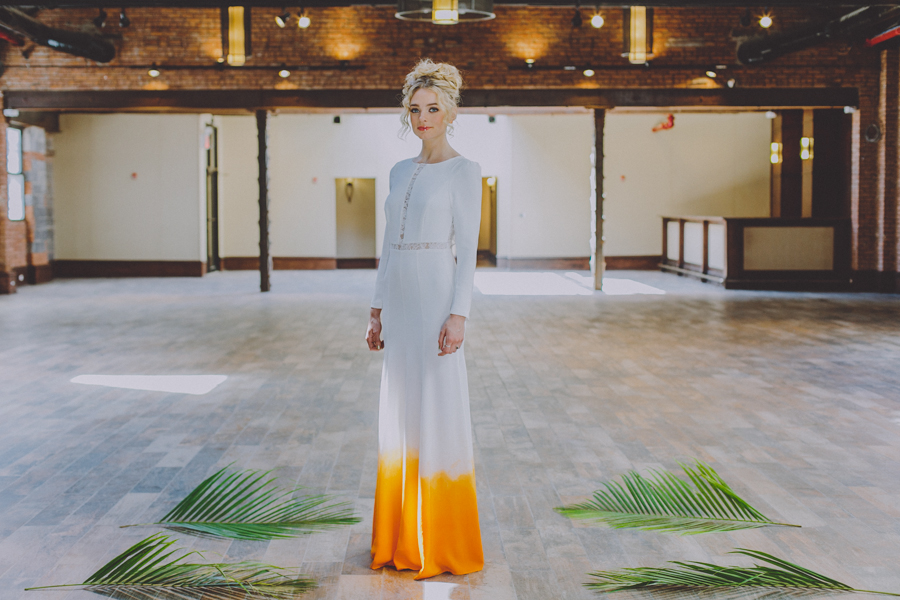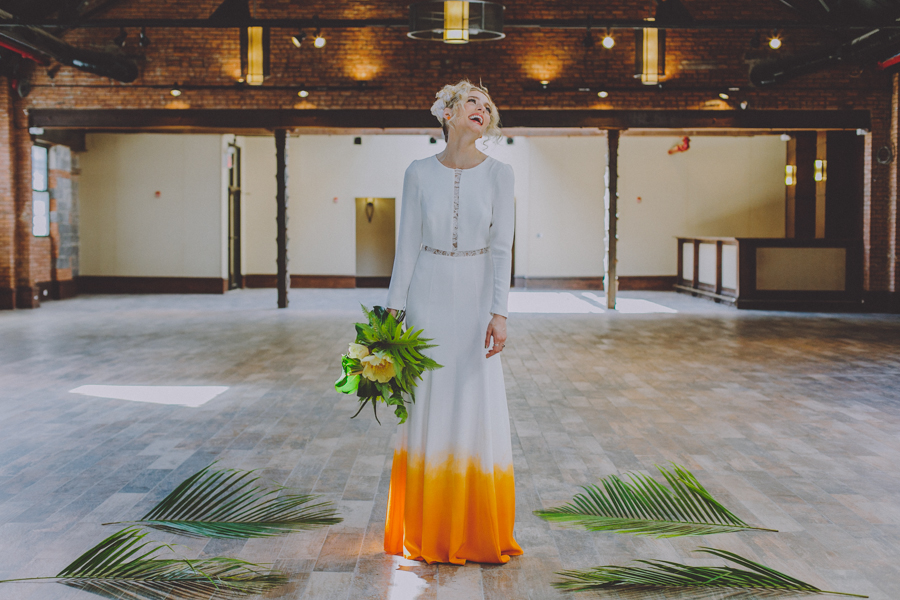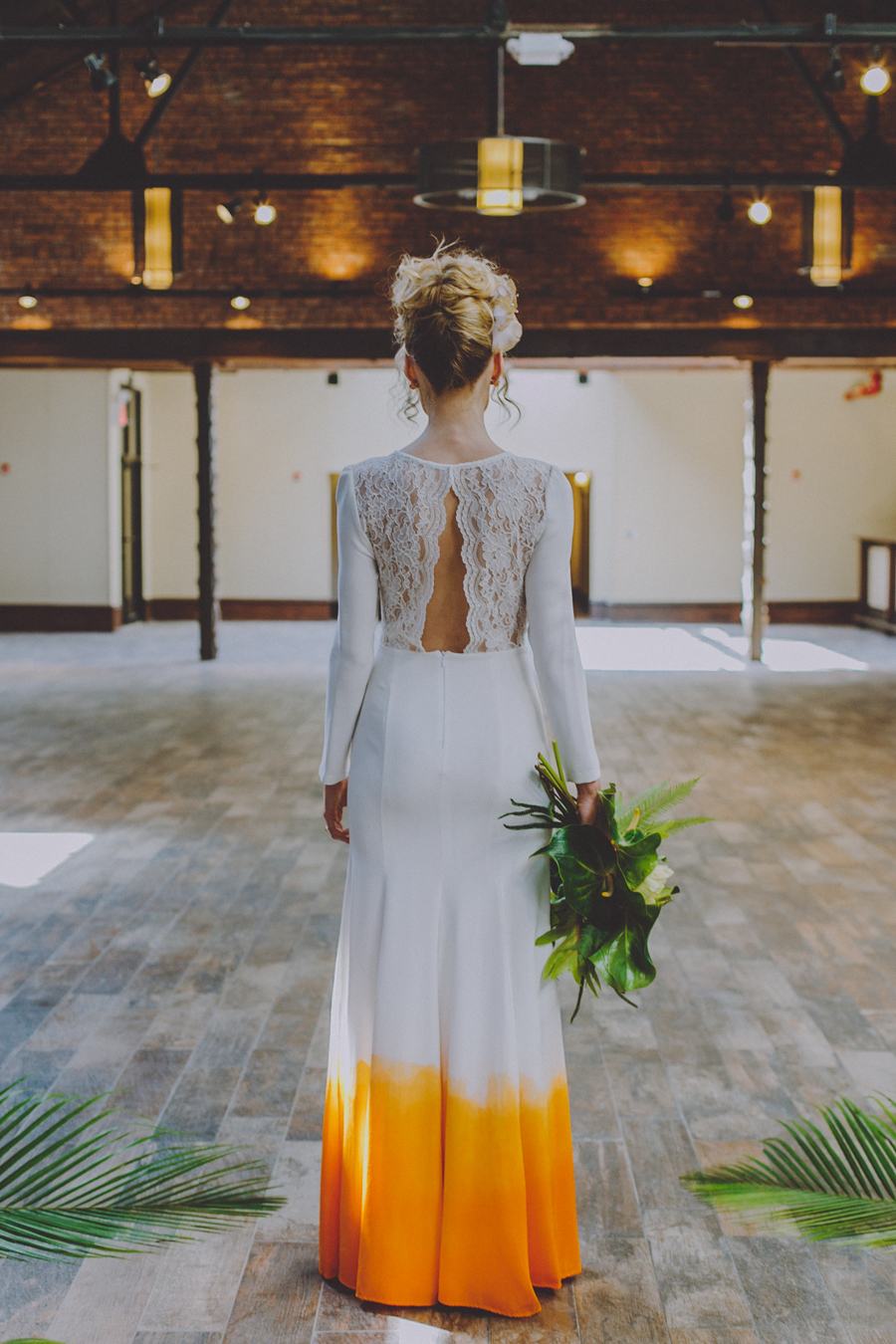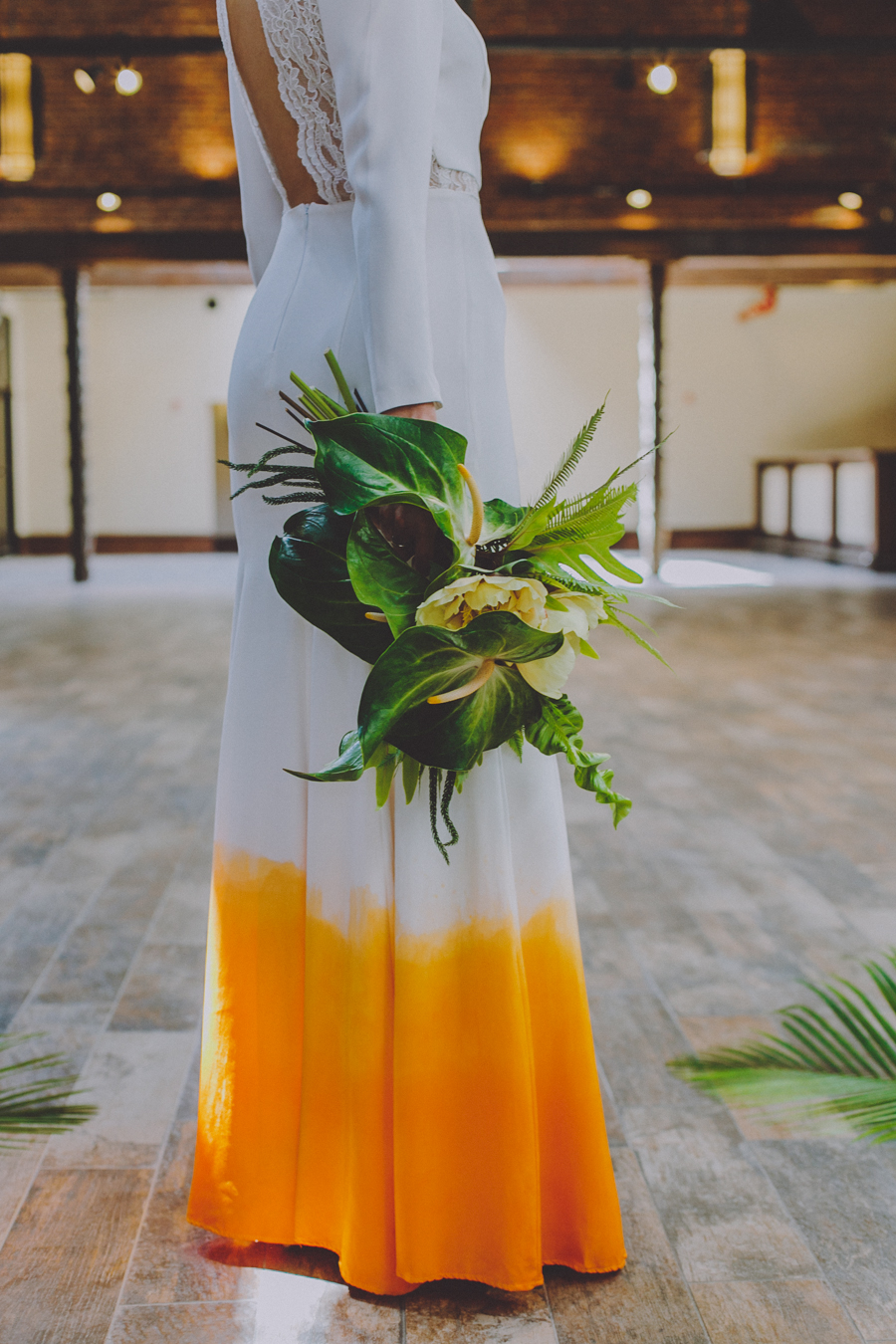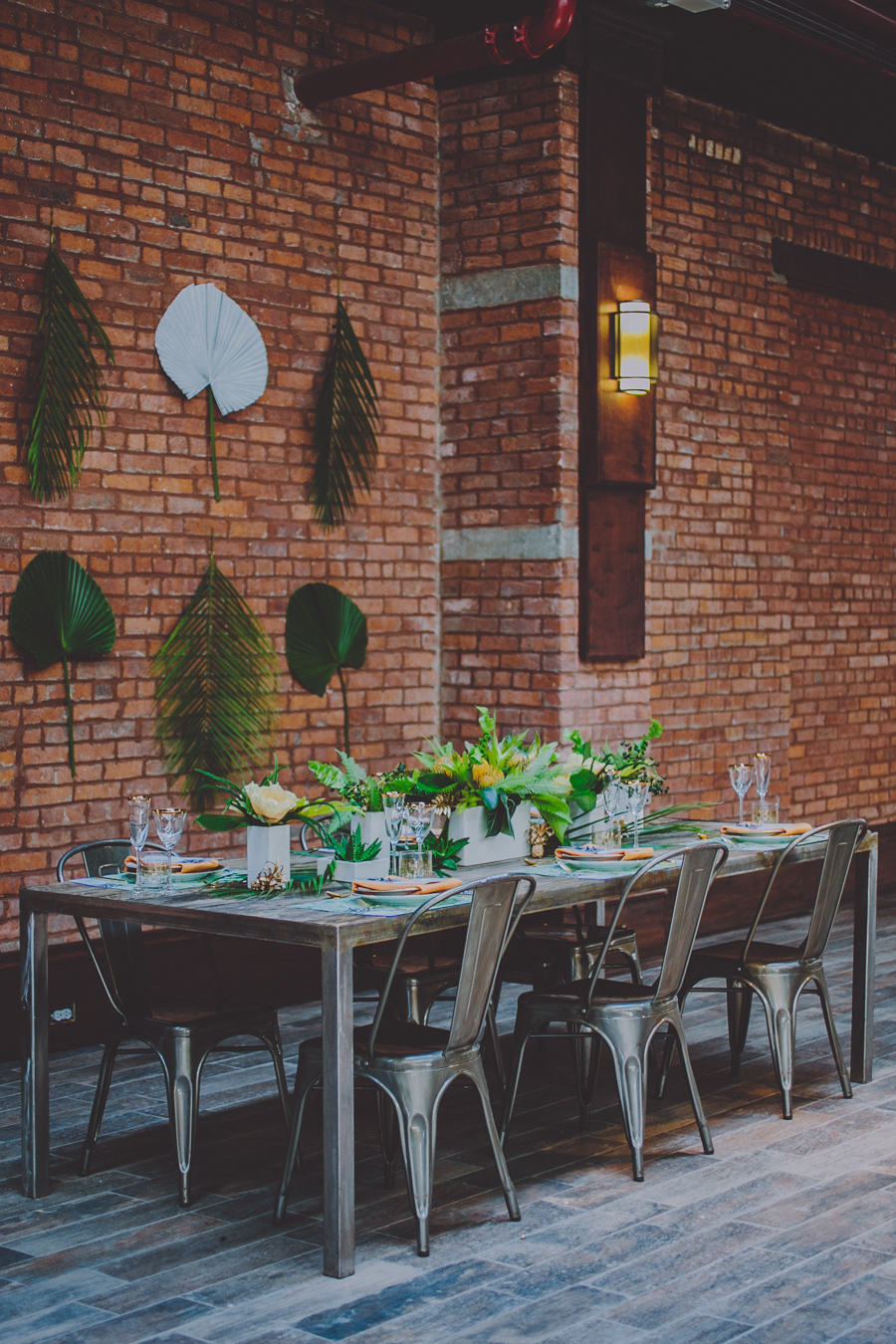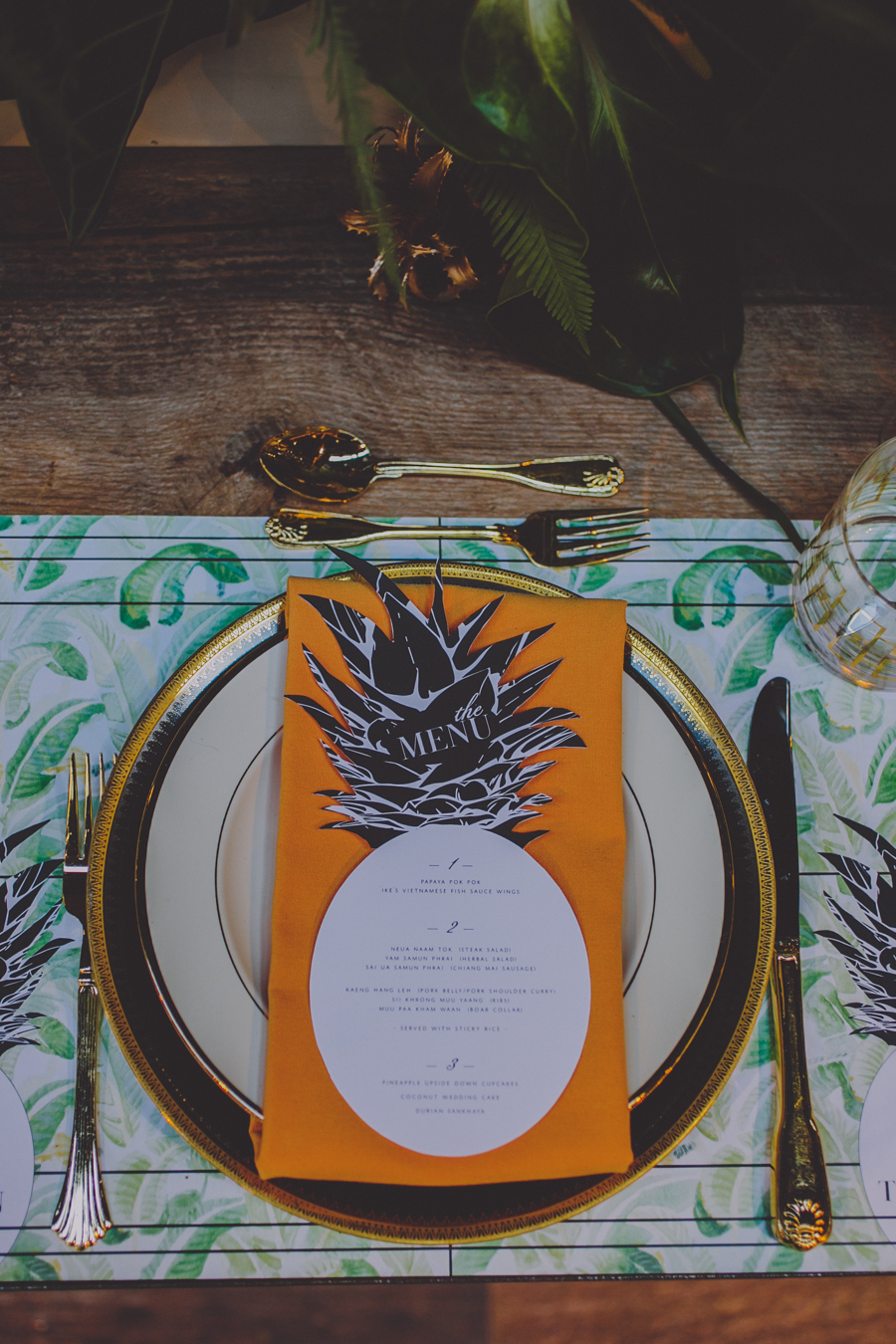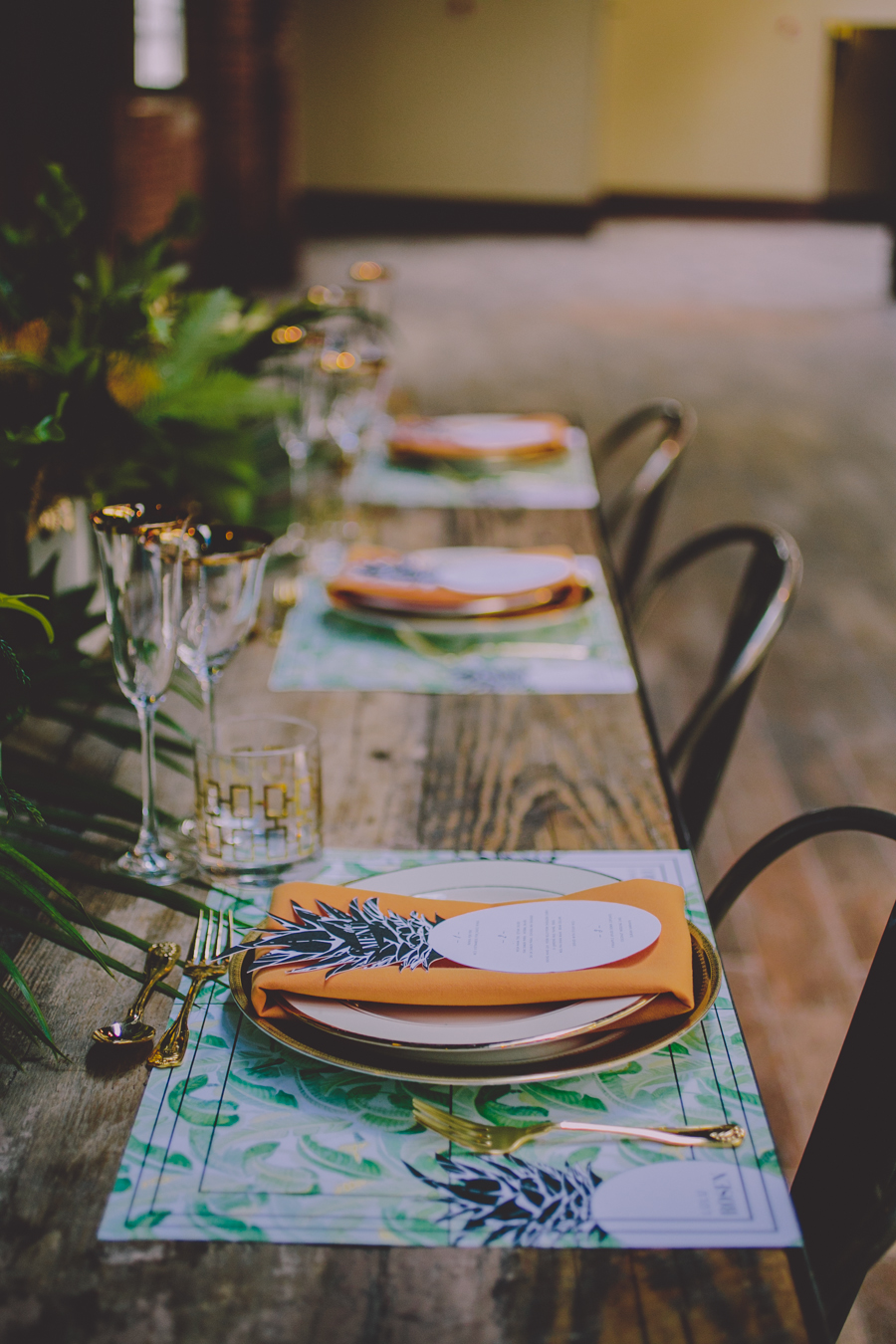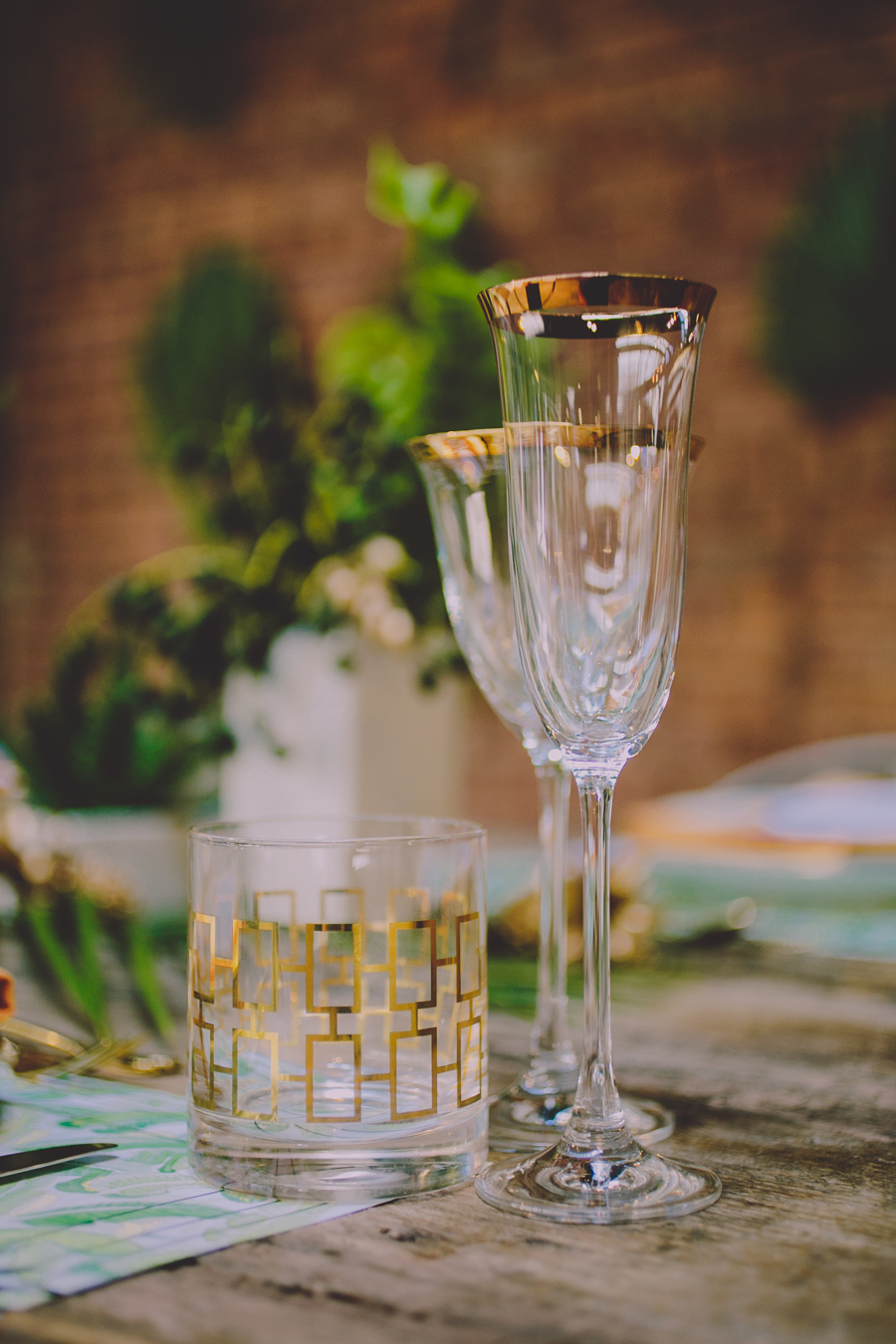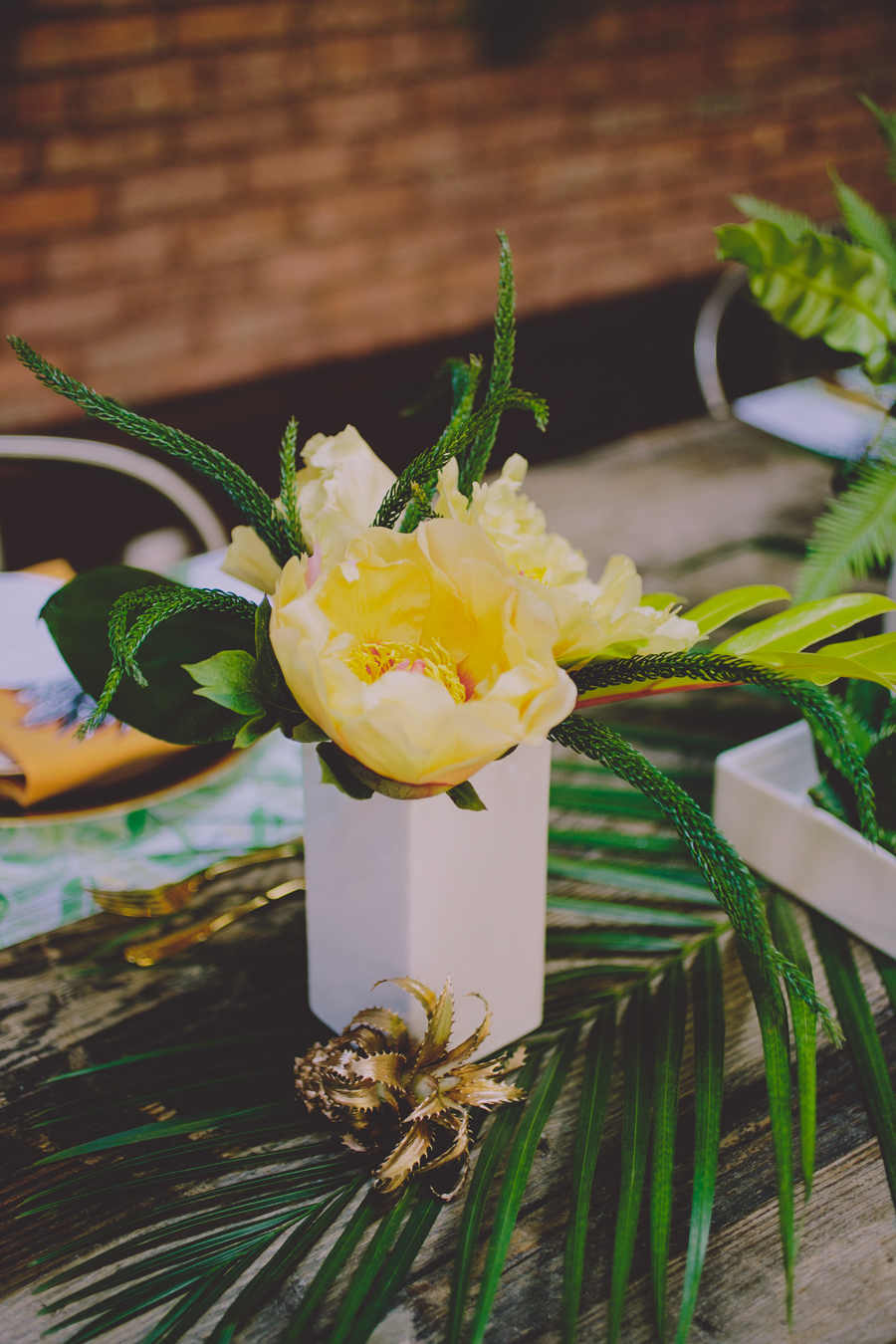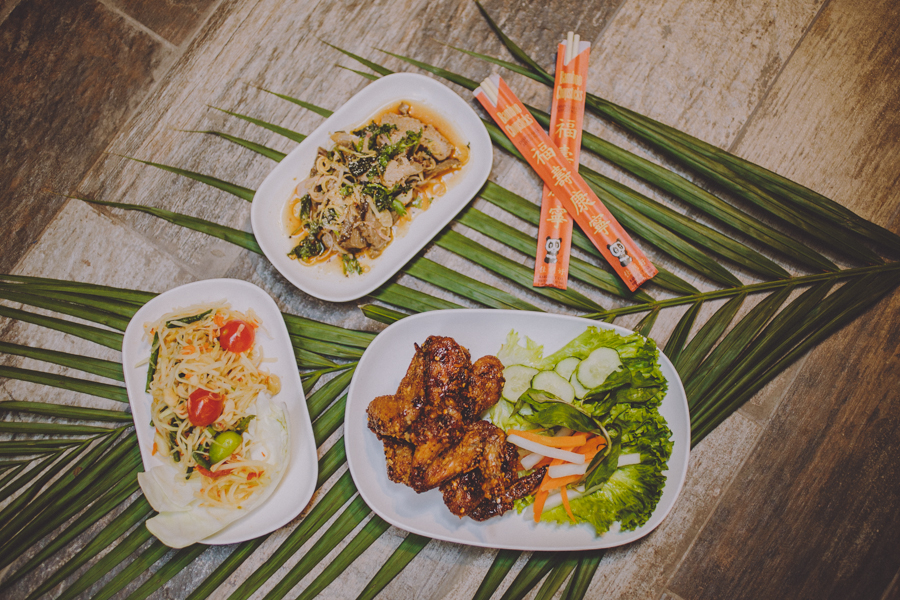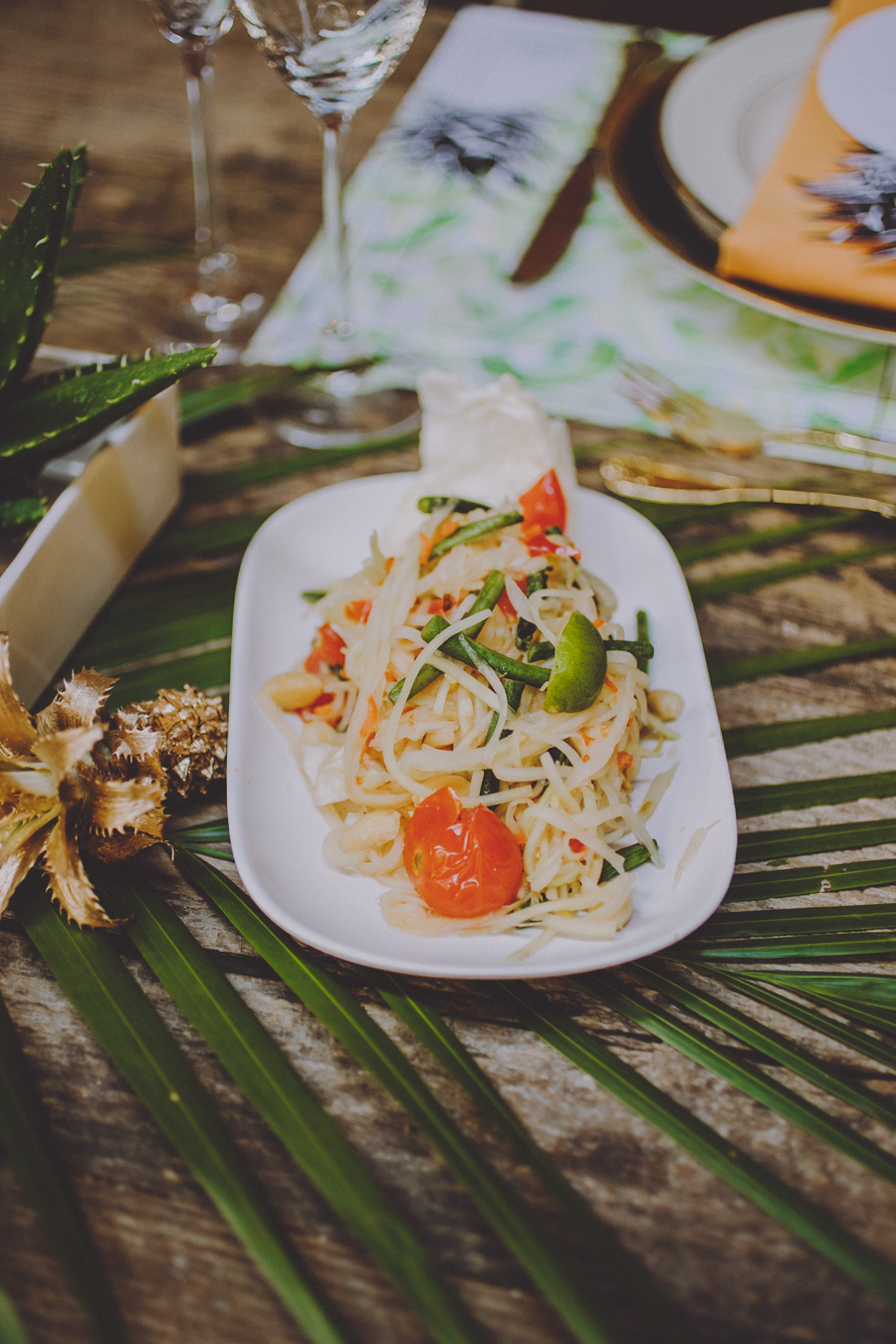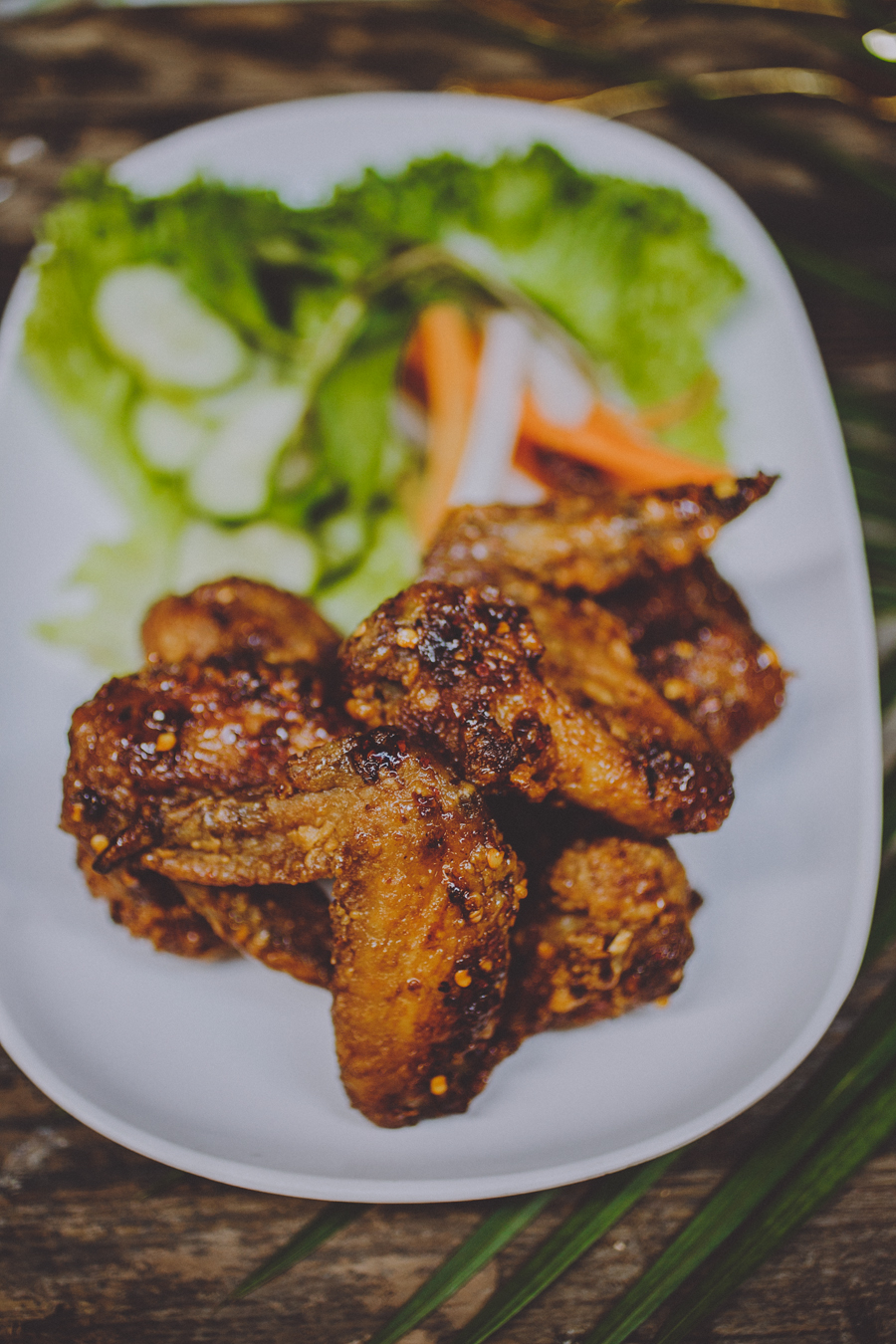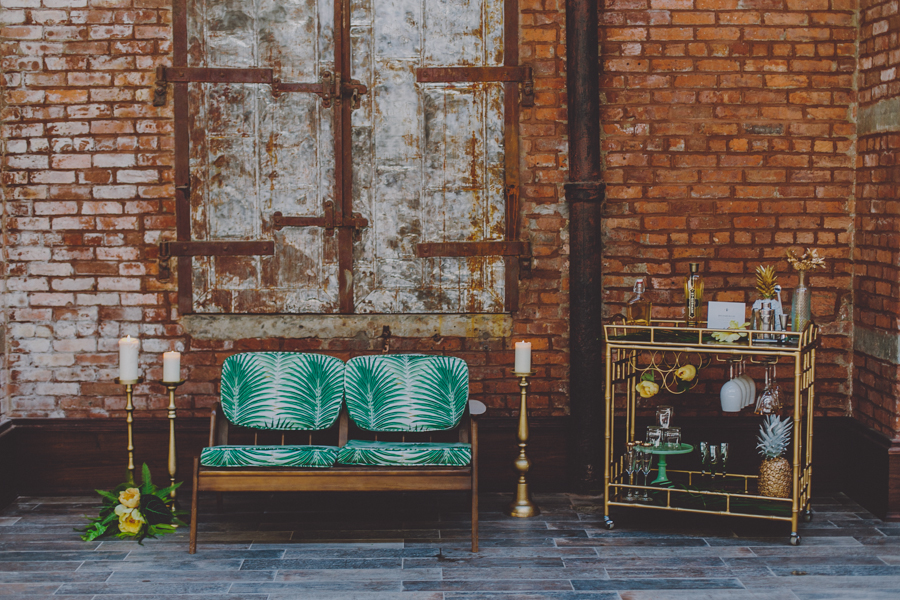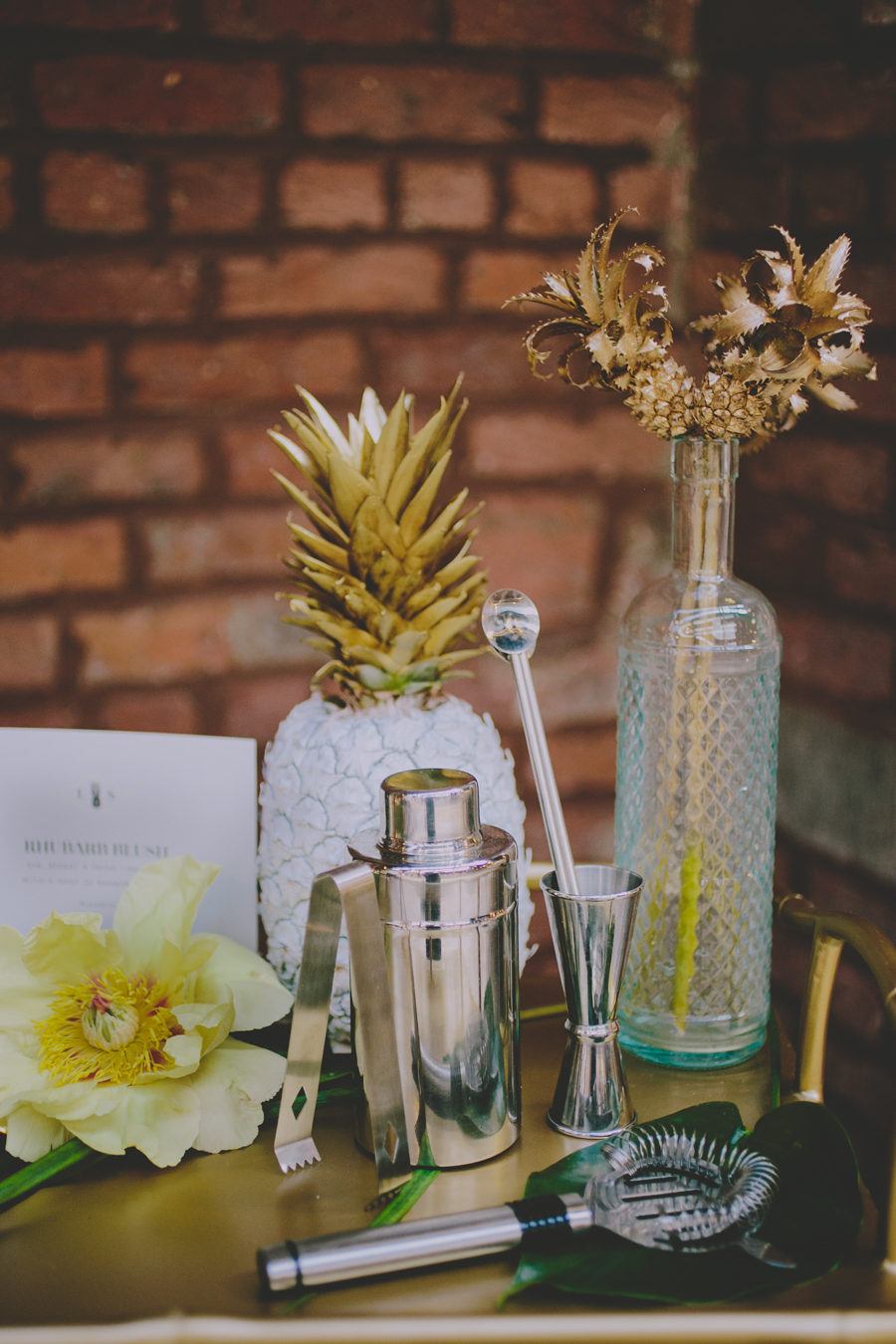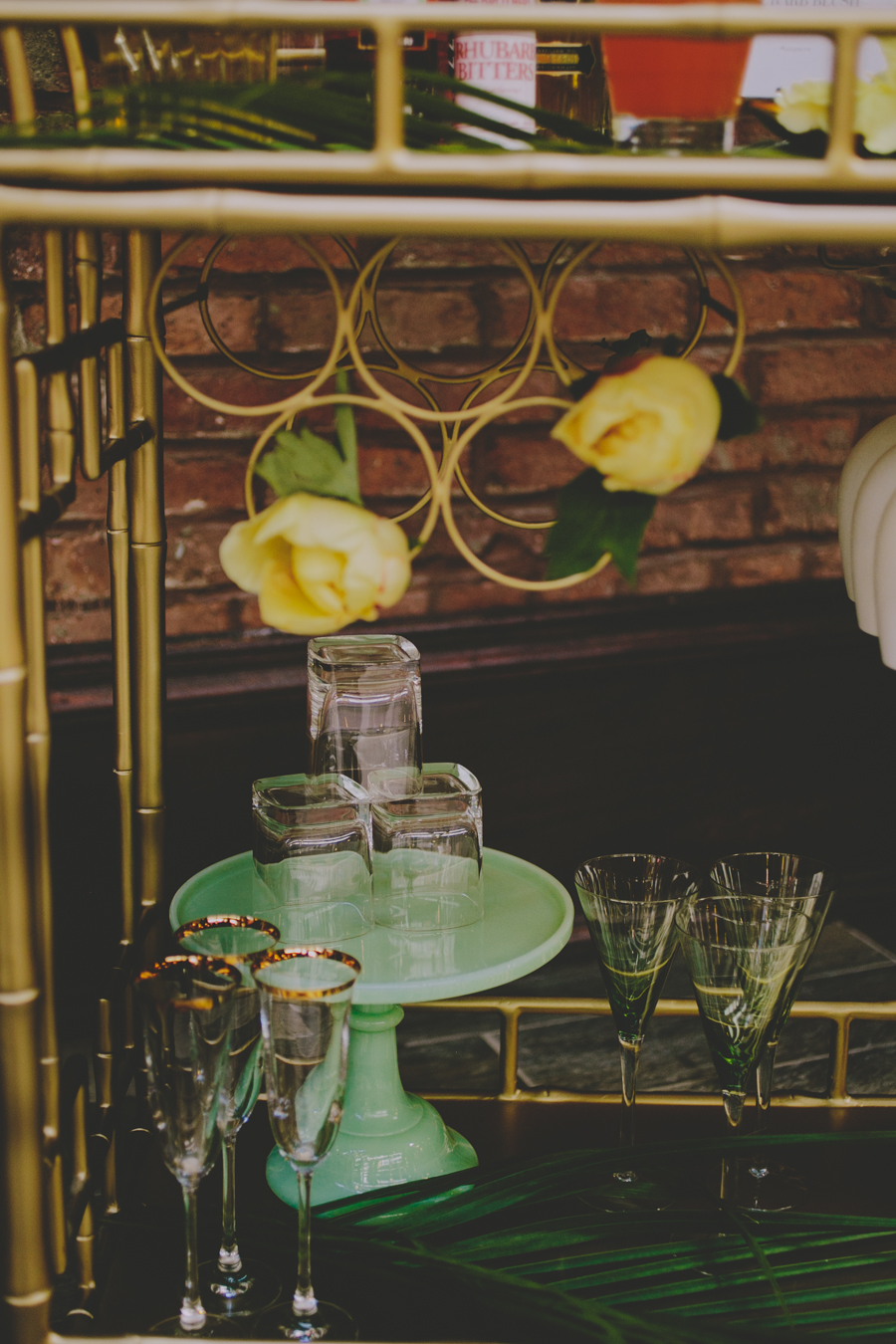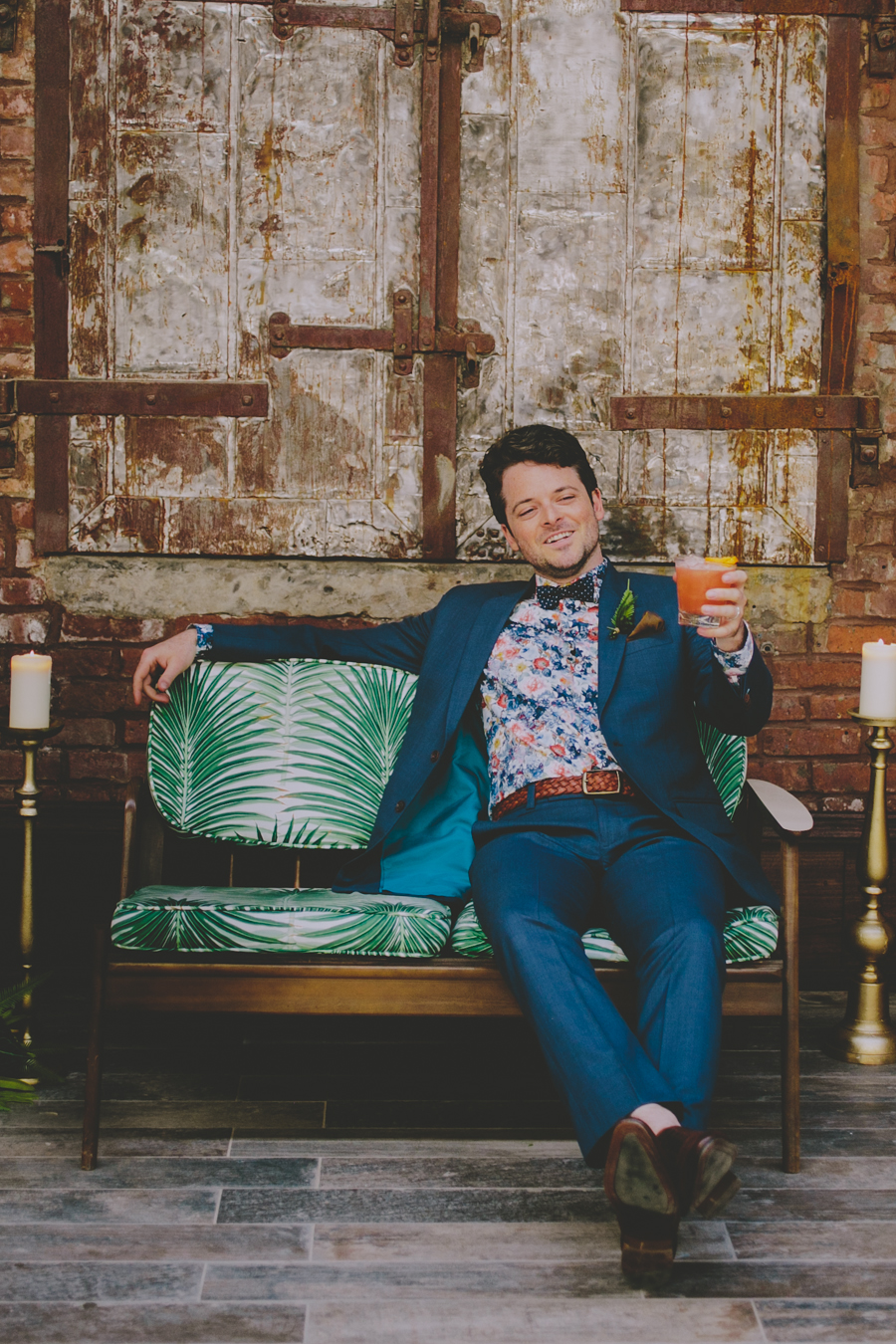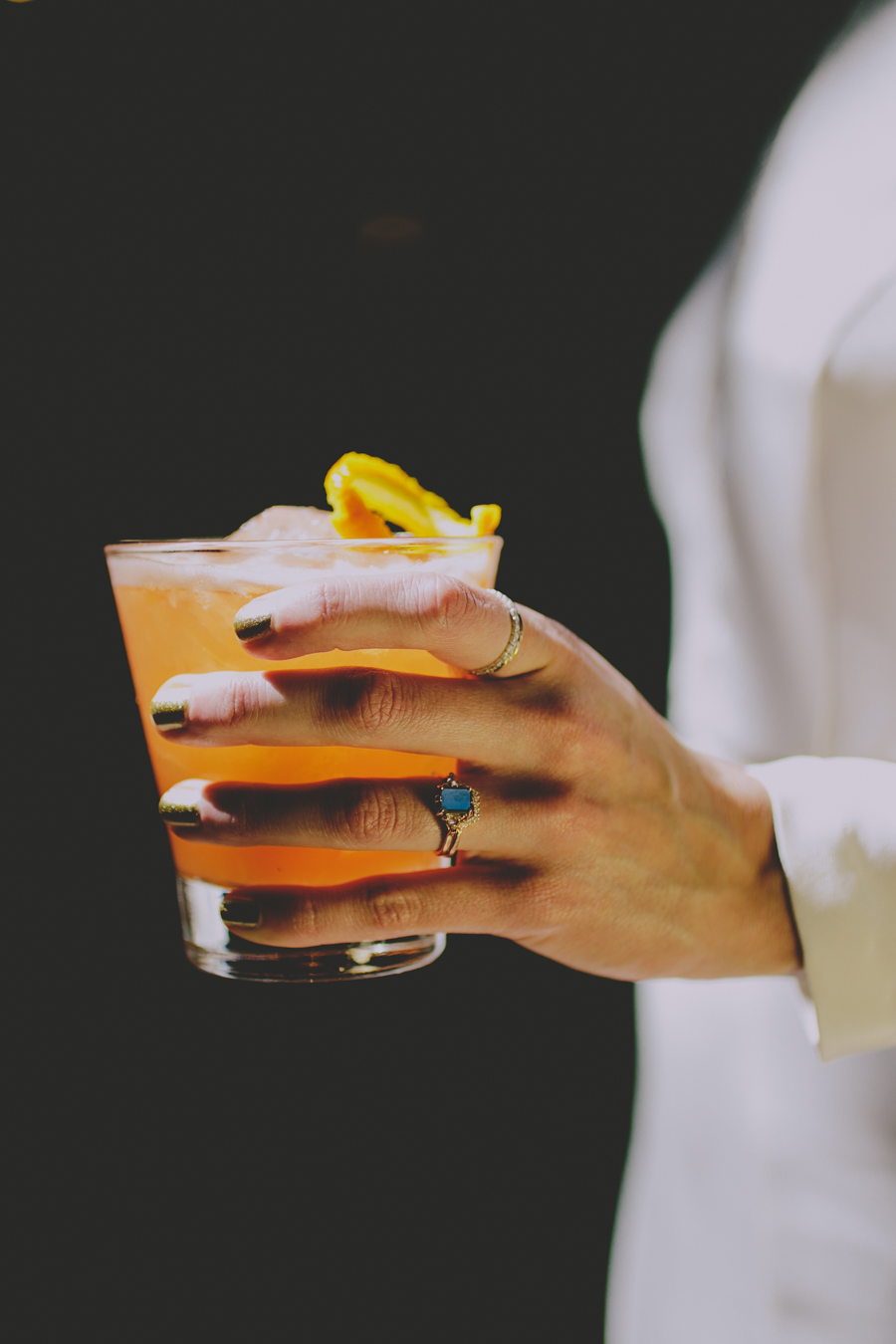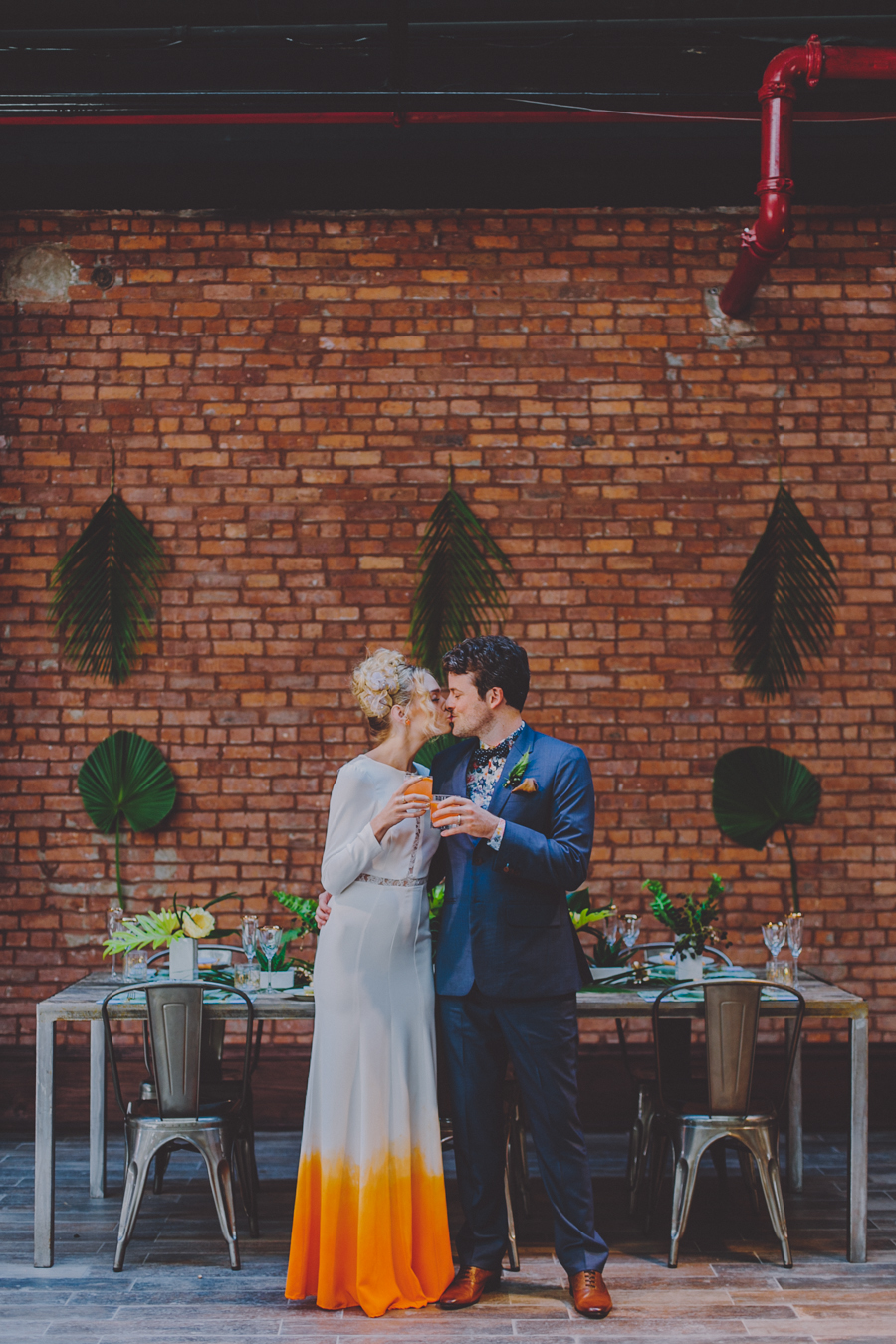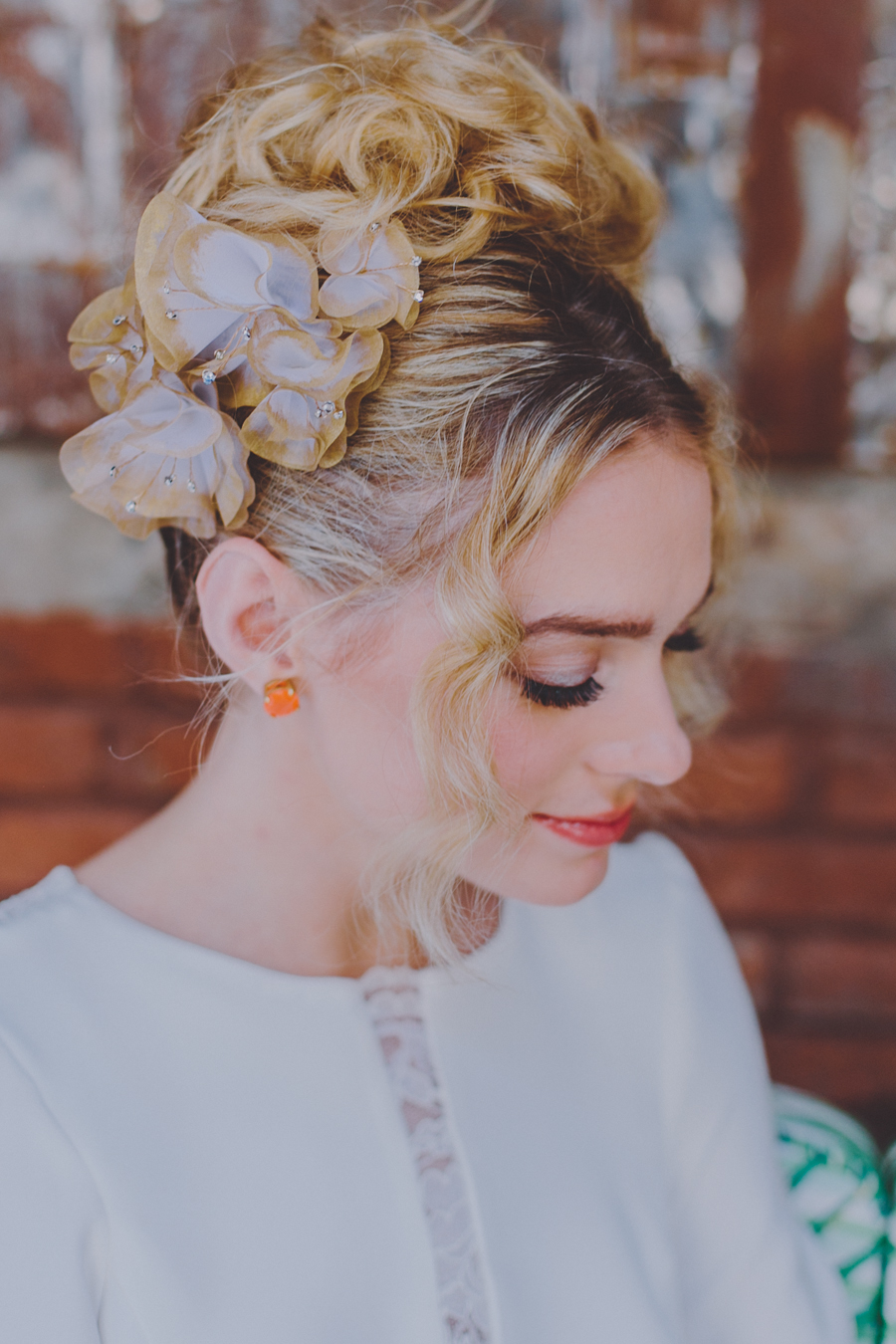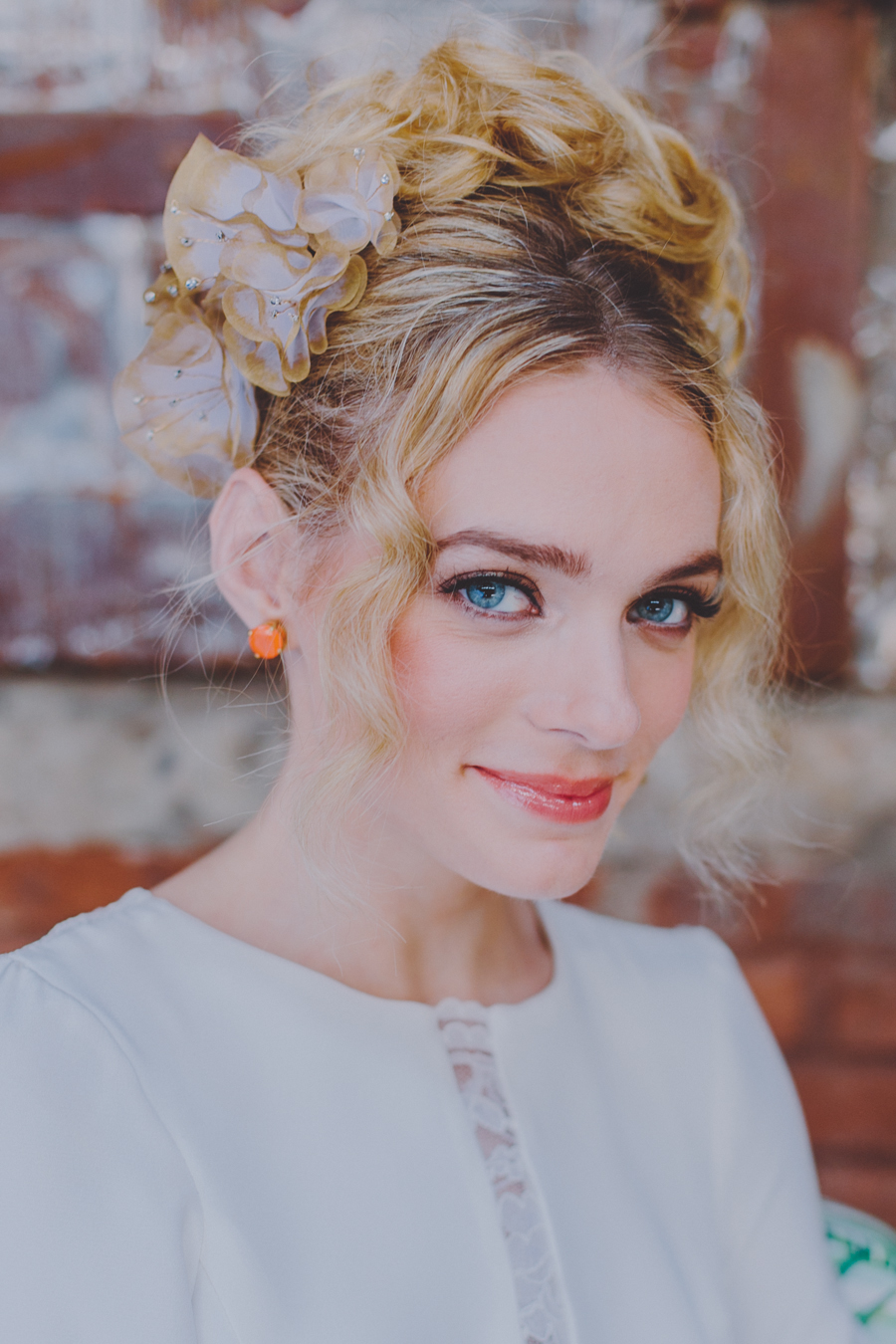 New hand-painted hair flowers! See here.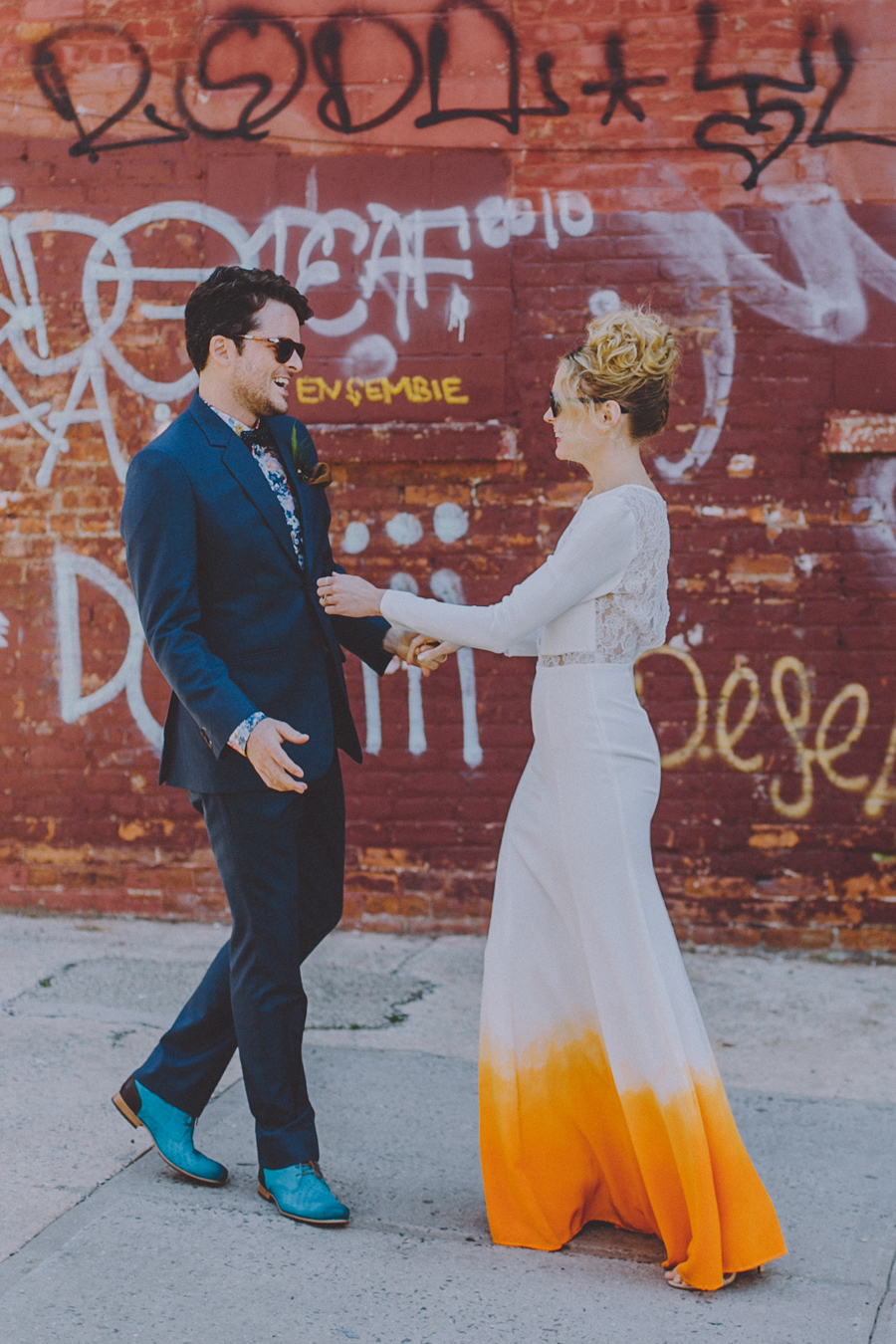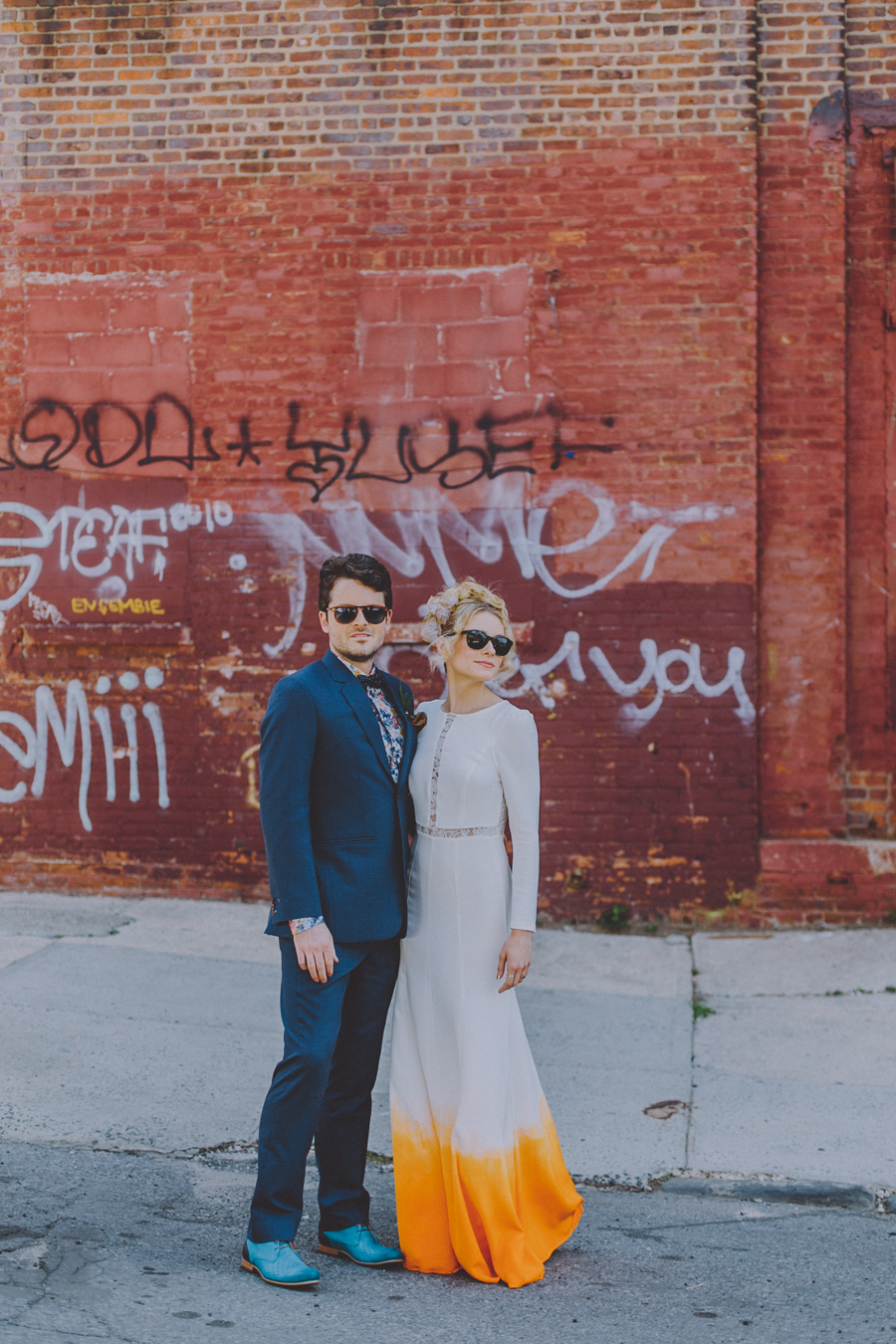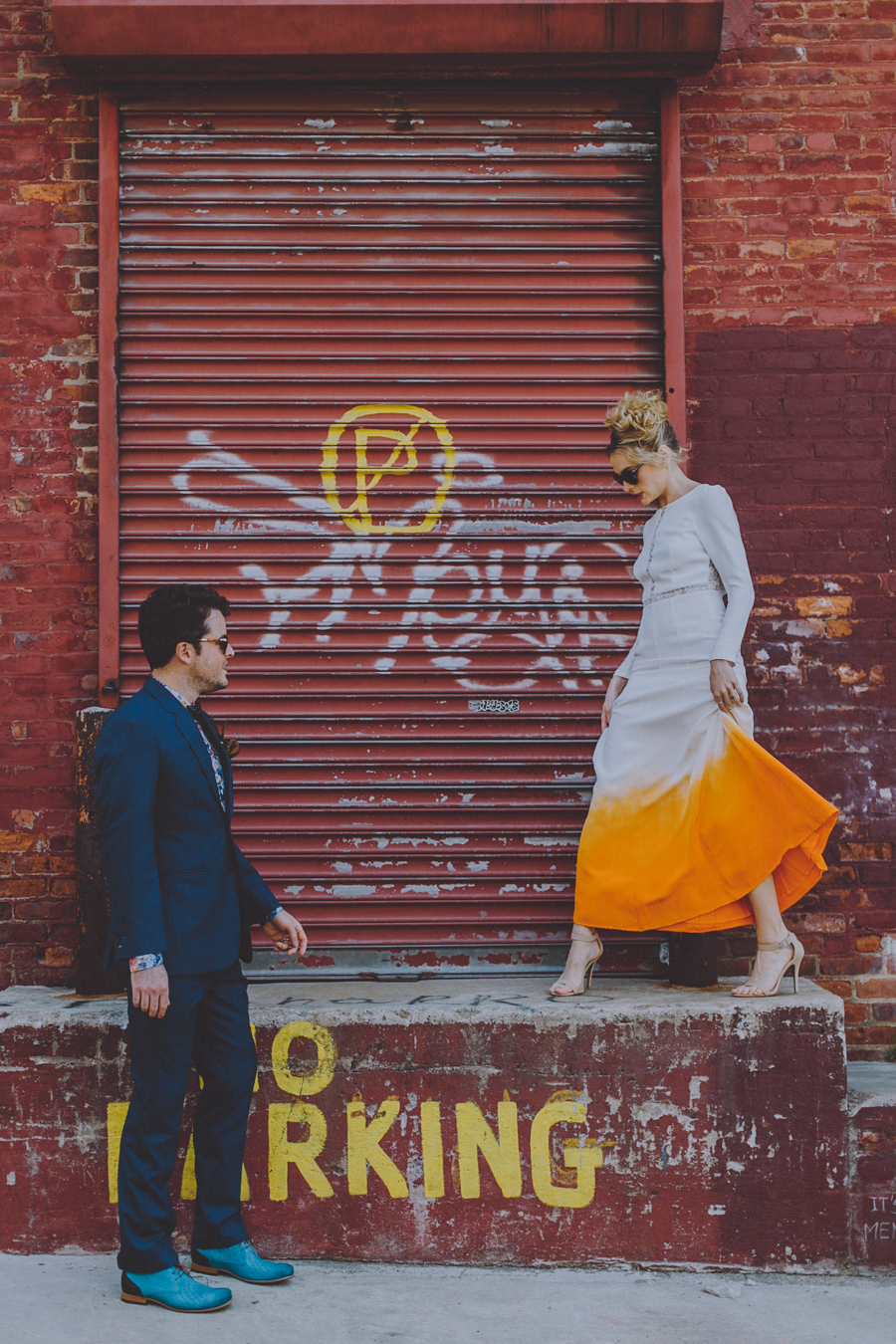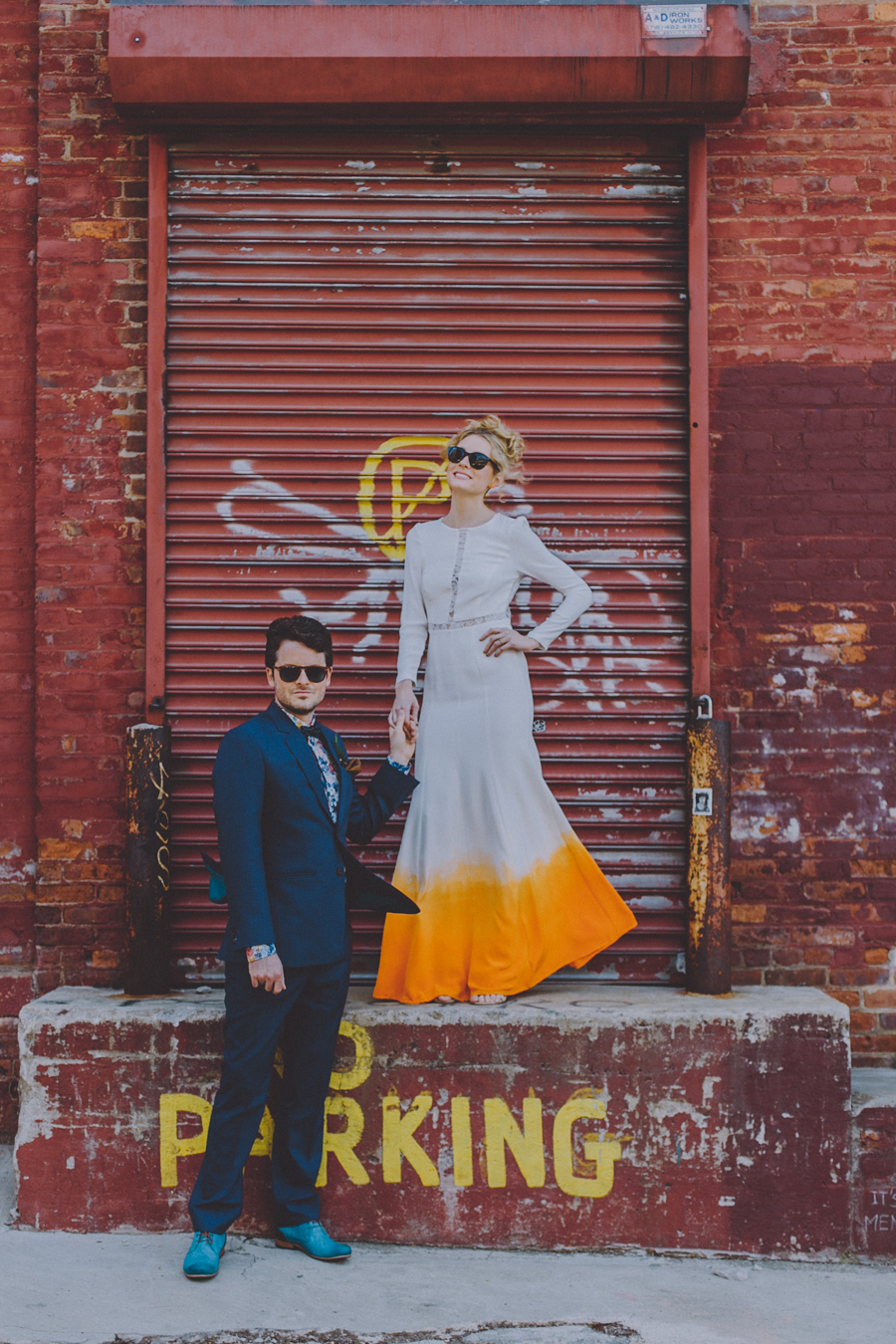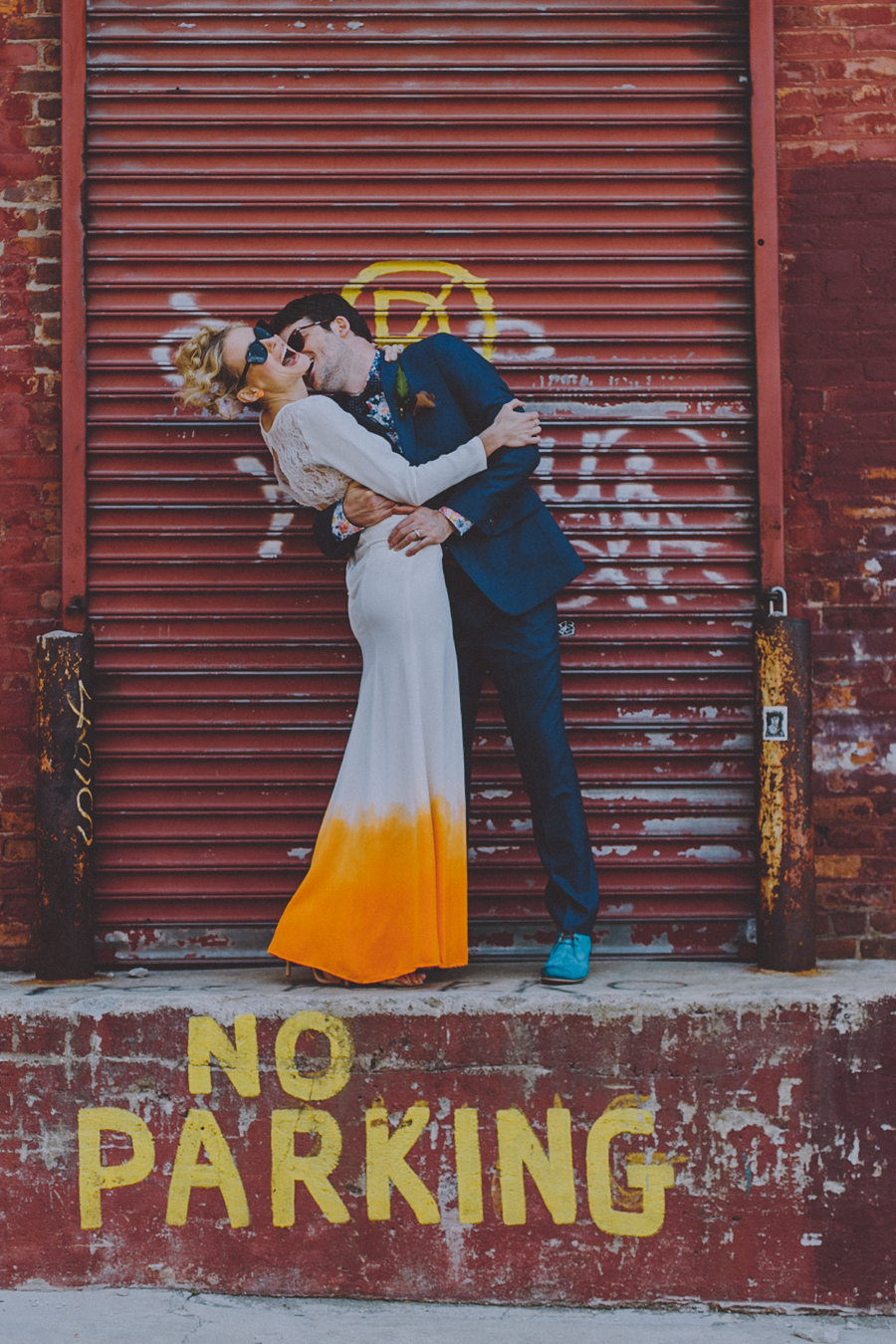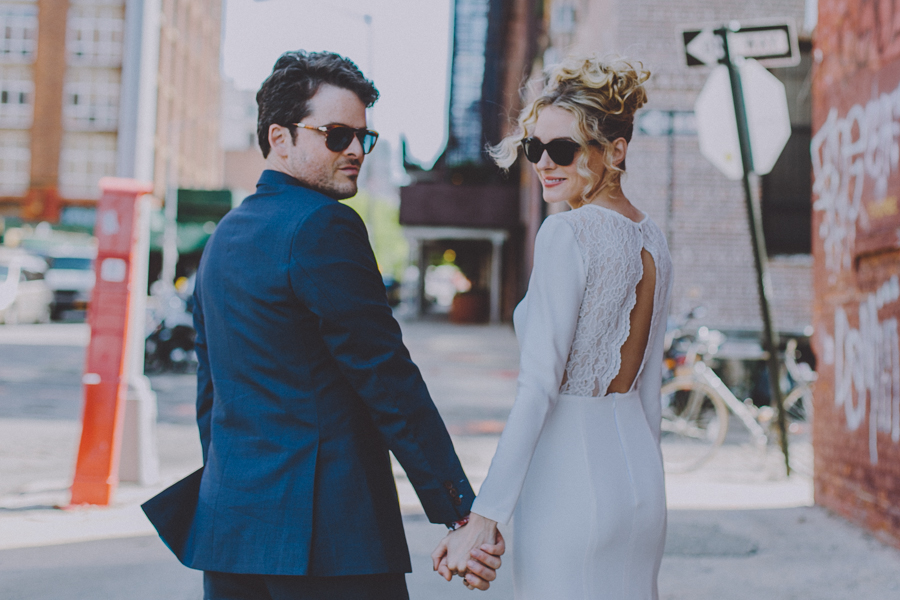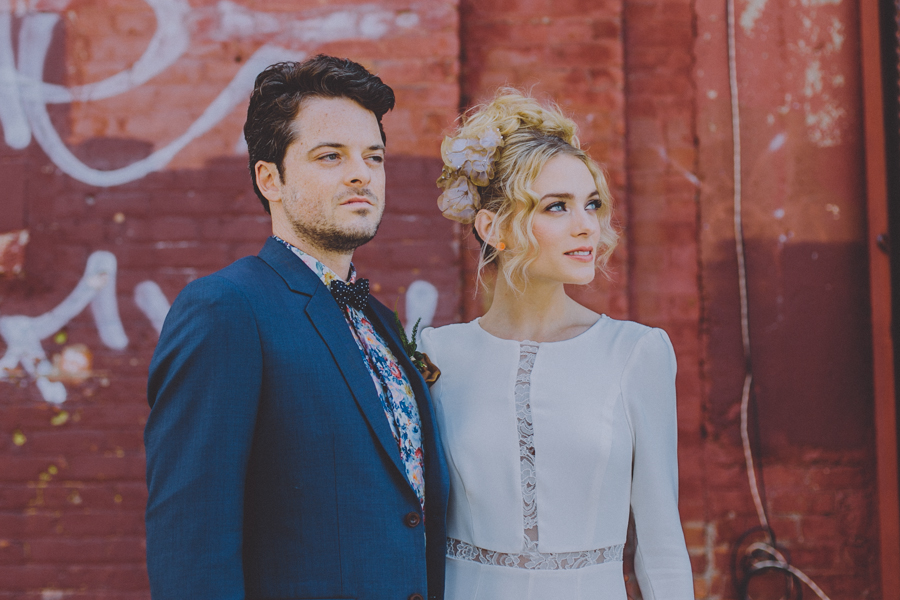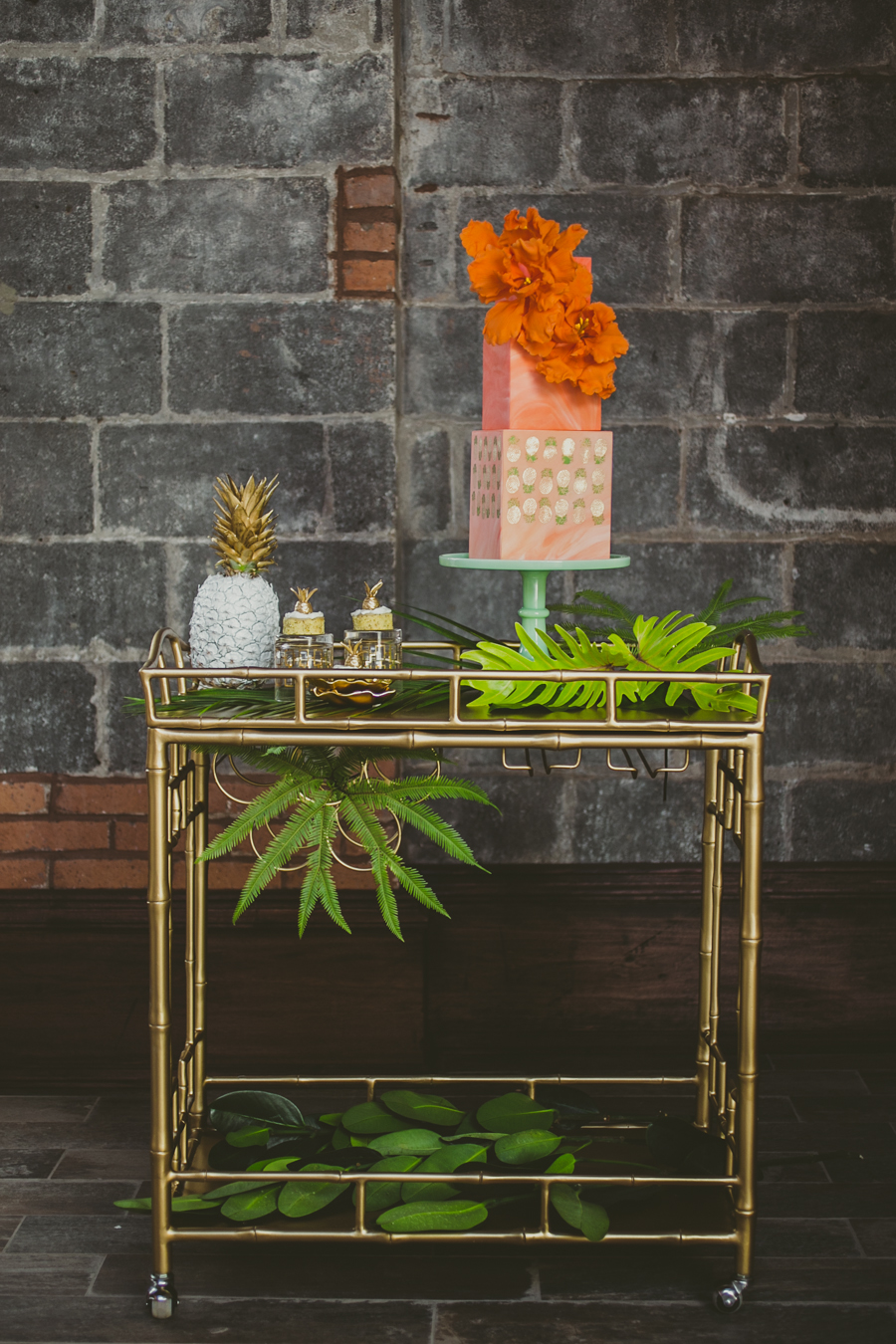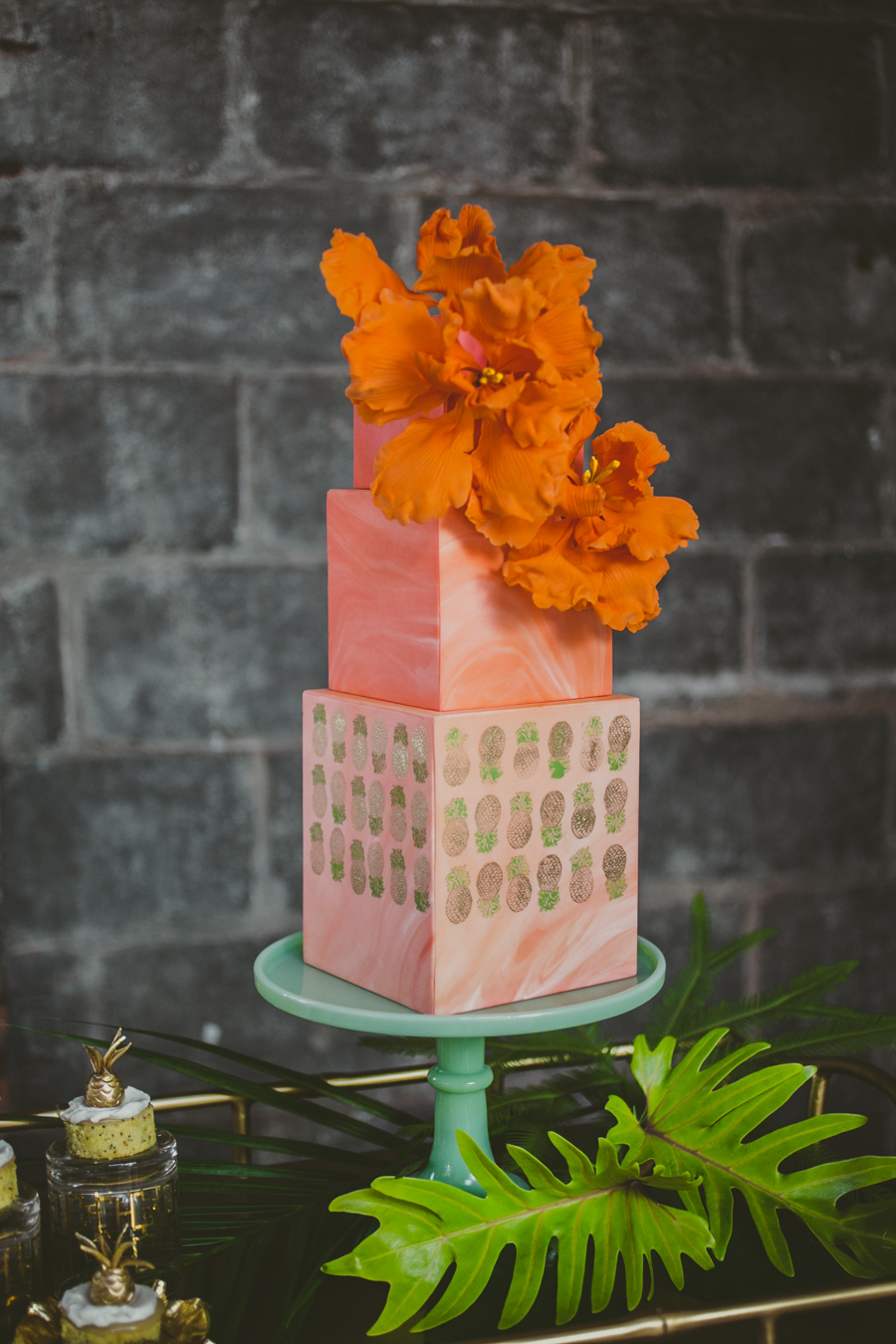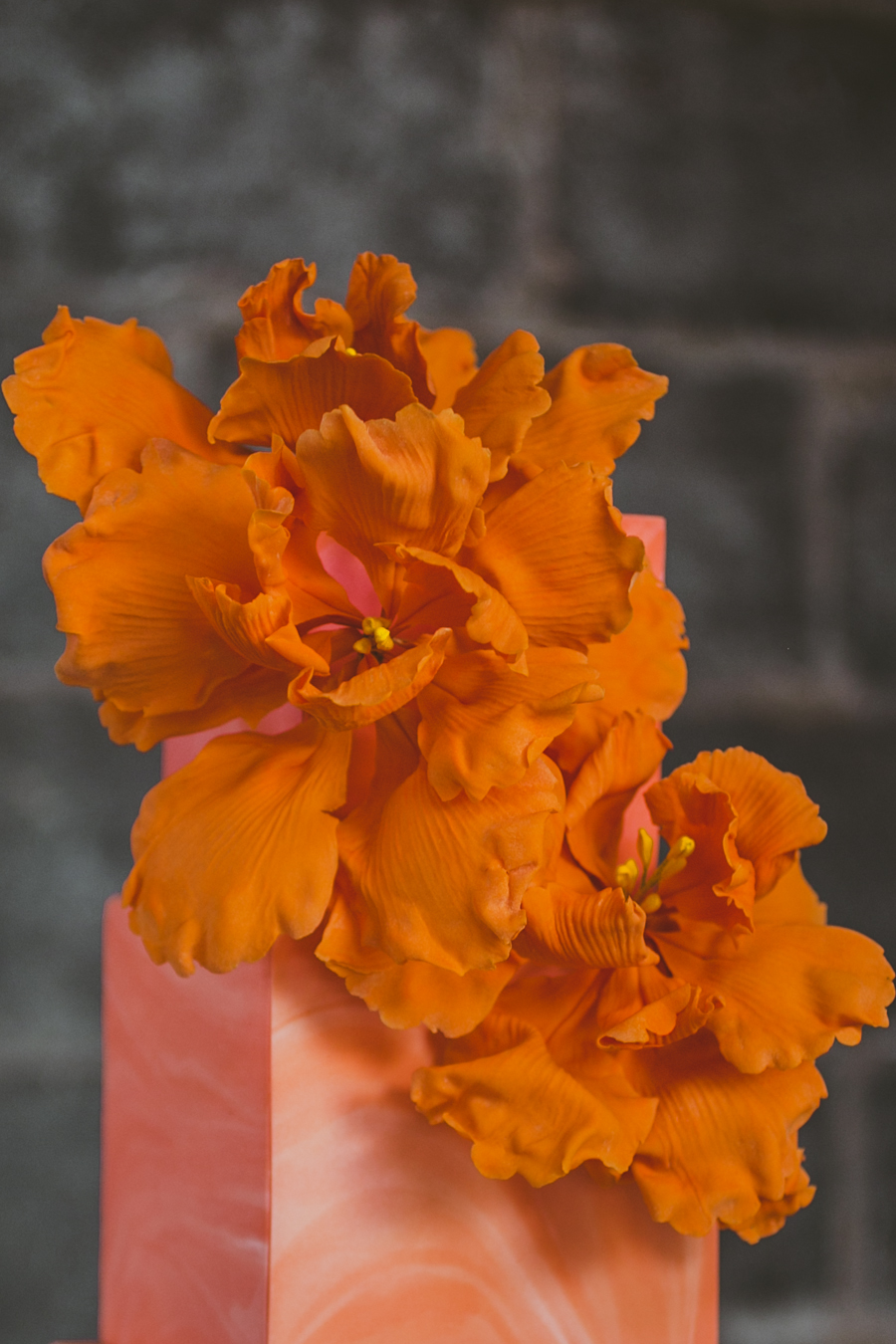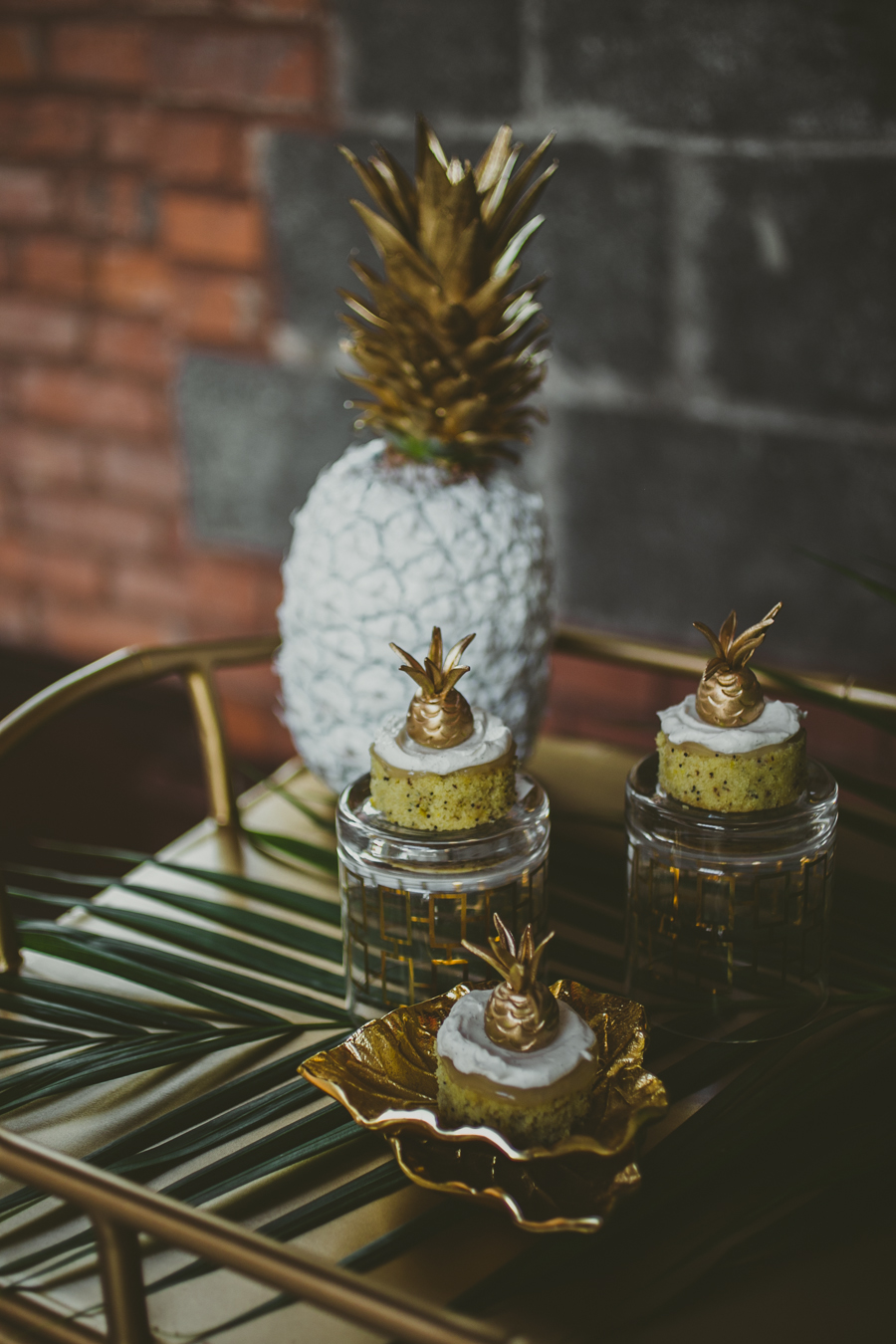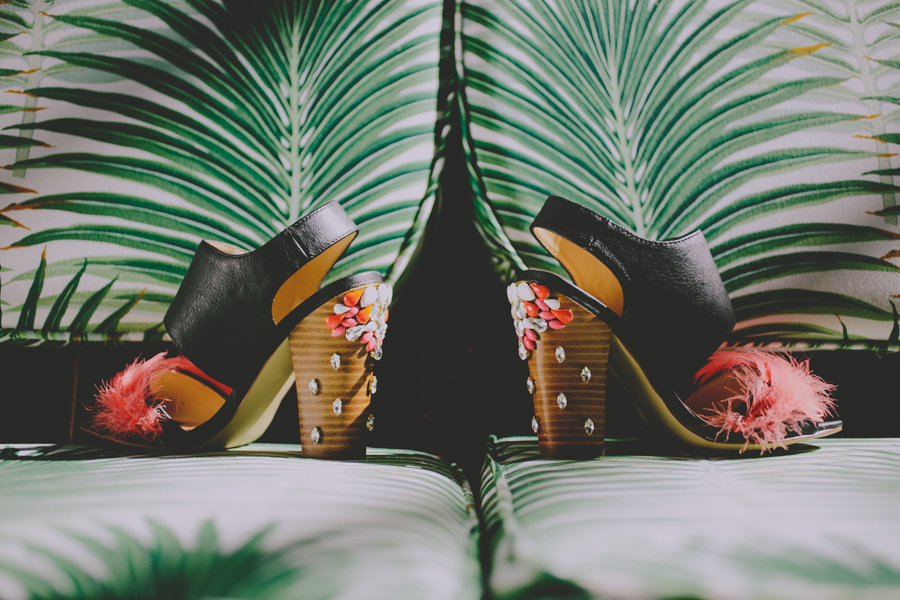 I hand beaded these shoes to create the look we wanted...and I am now offering a customize your wedding shoes service! See here for more details.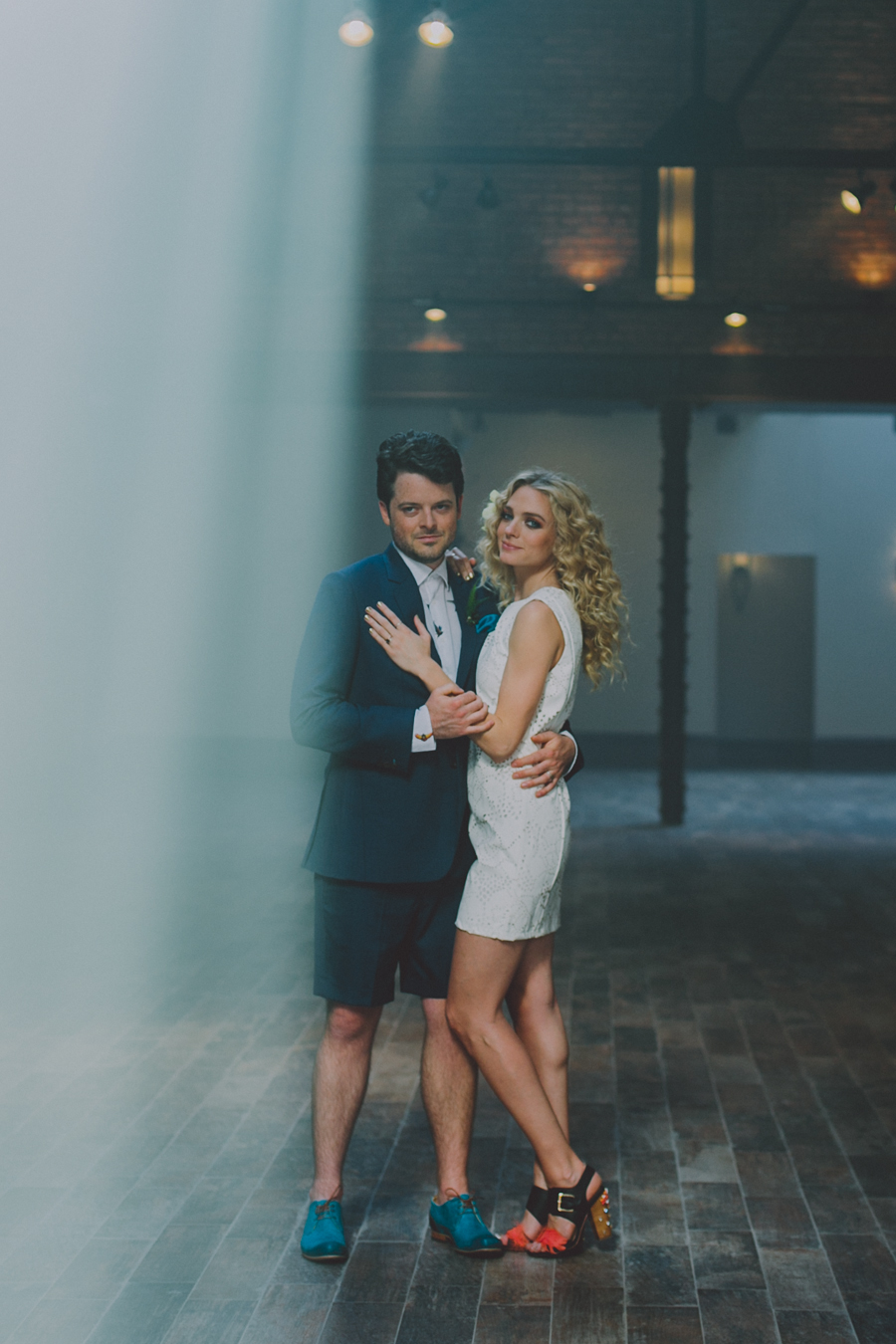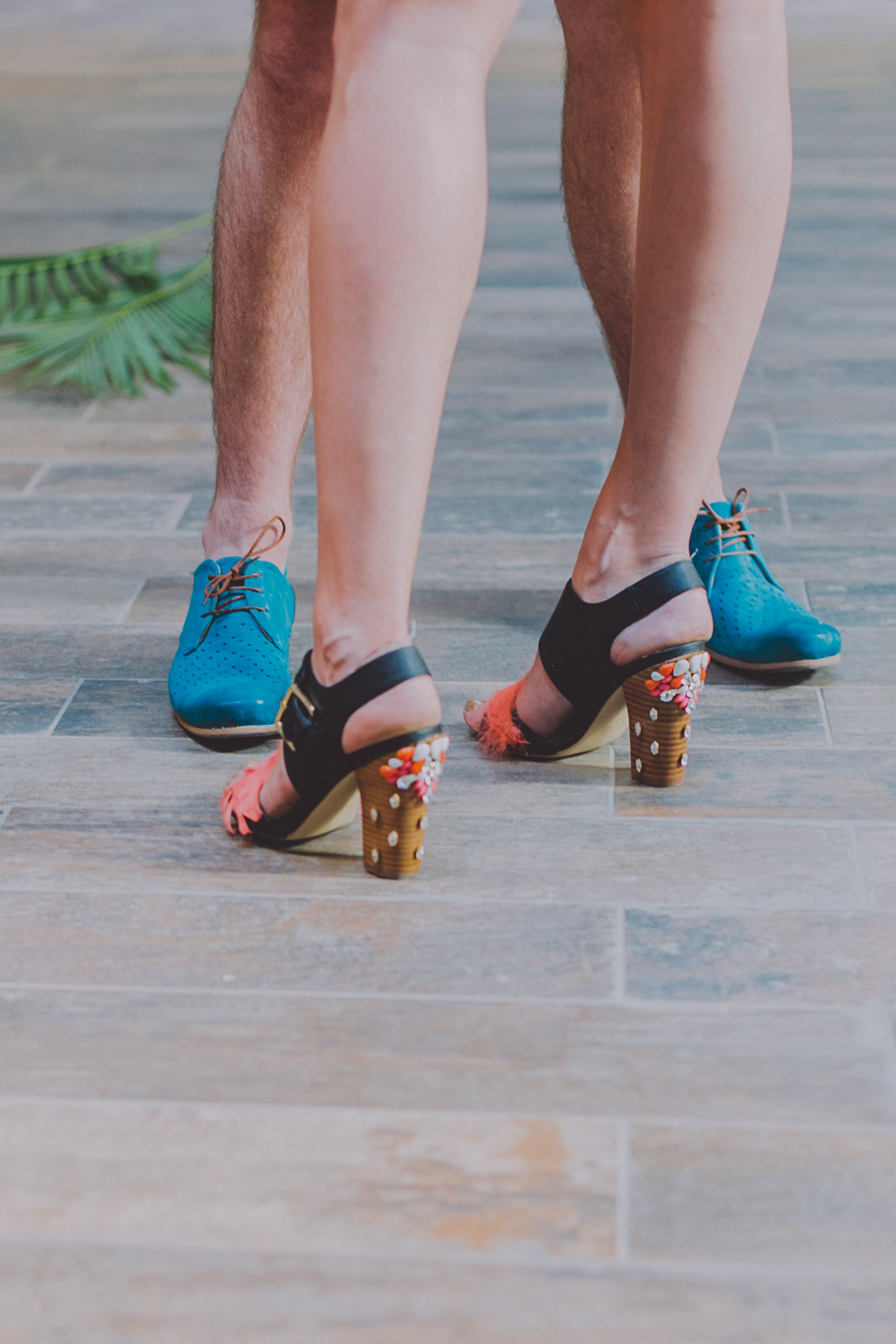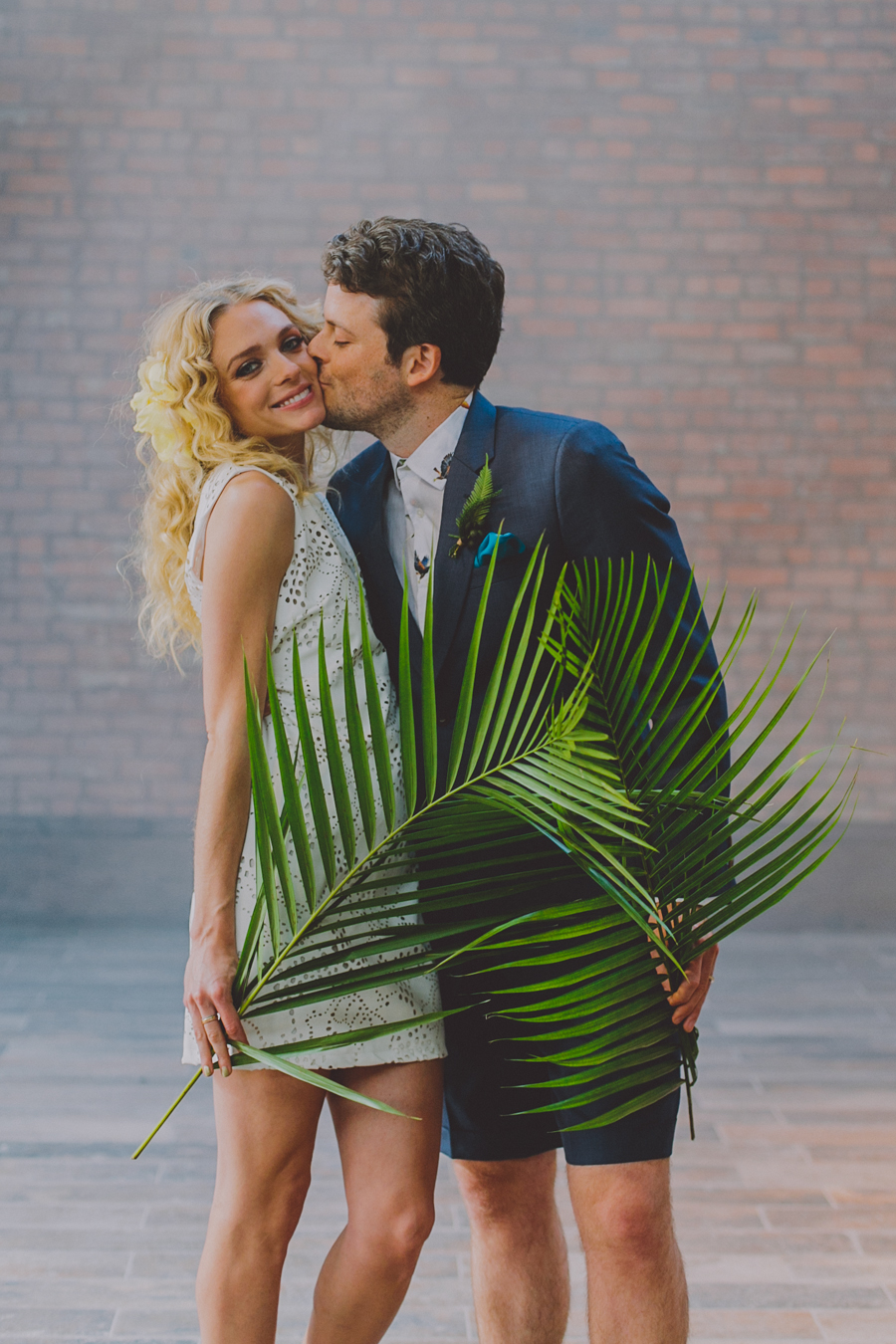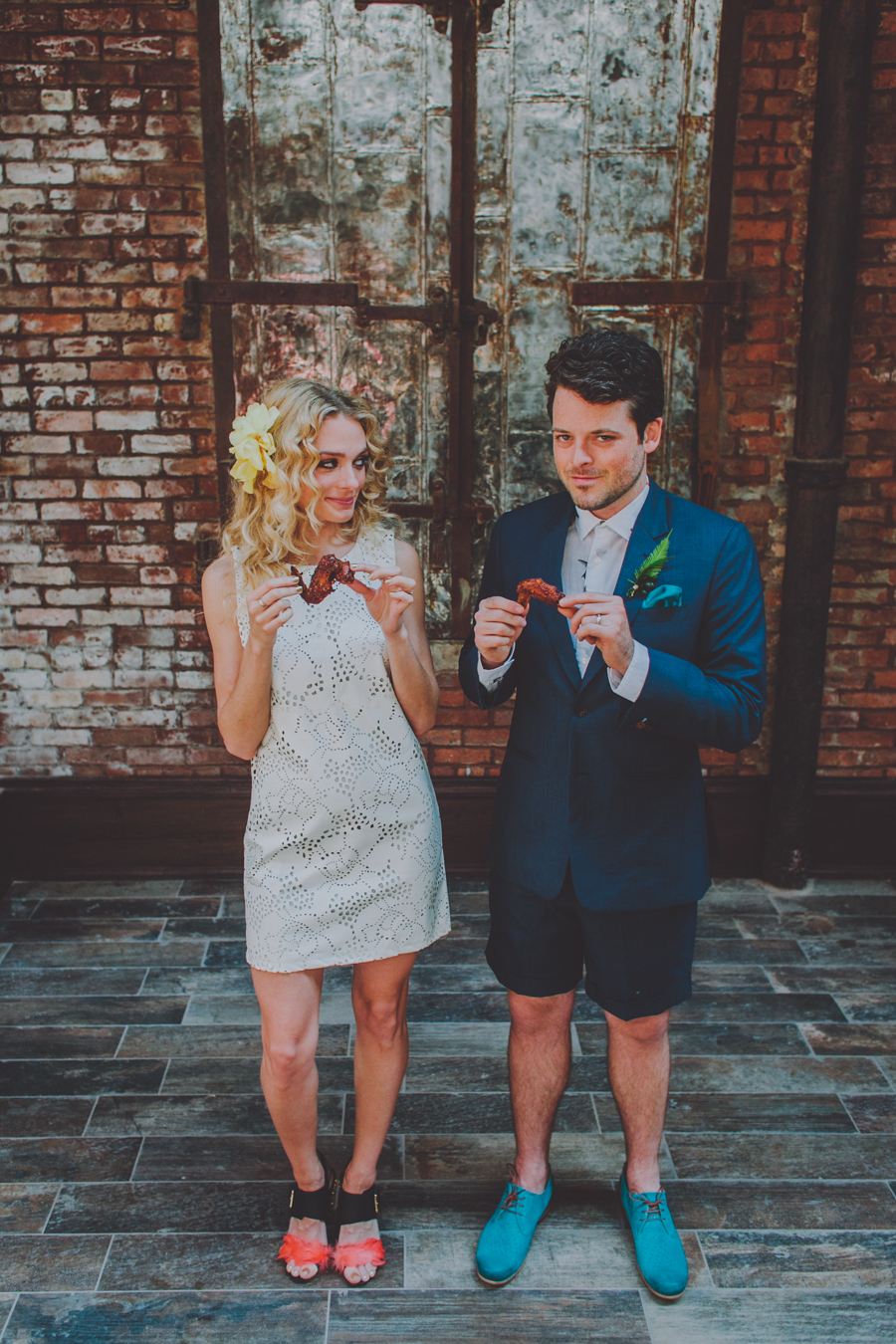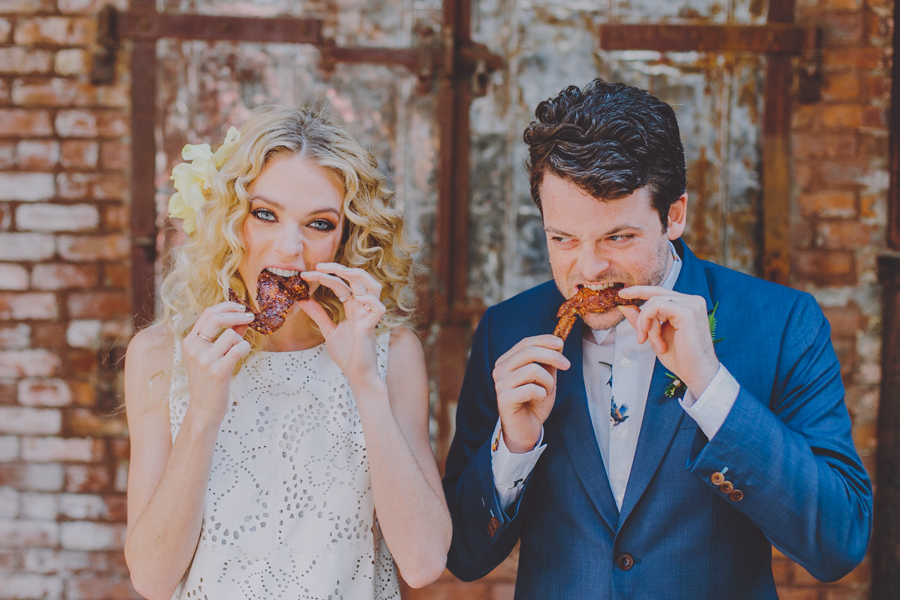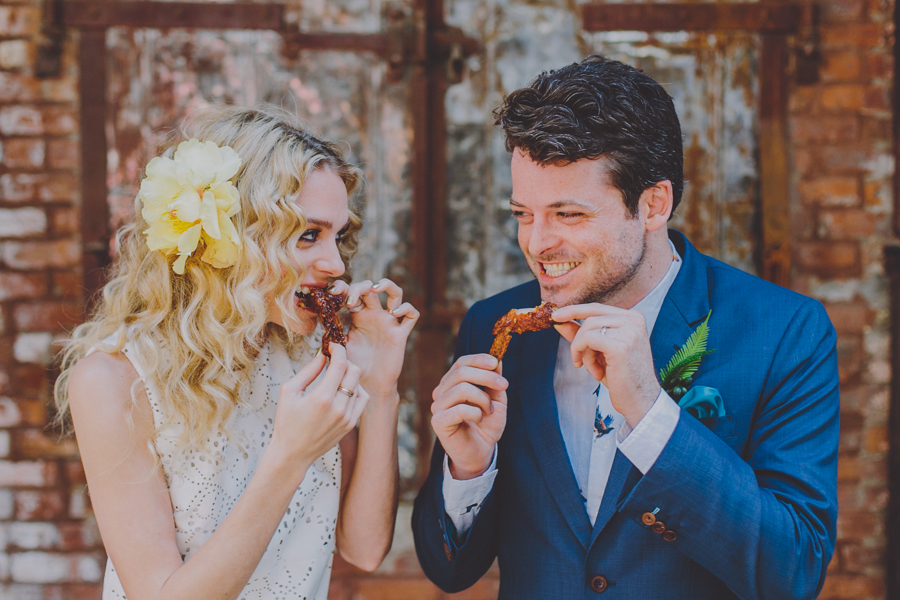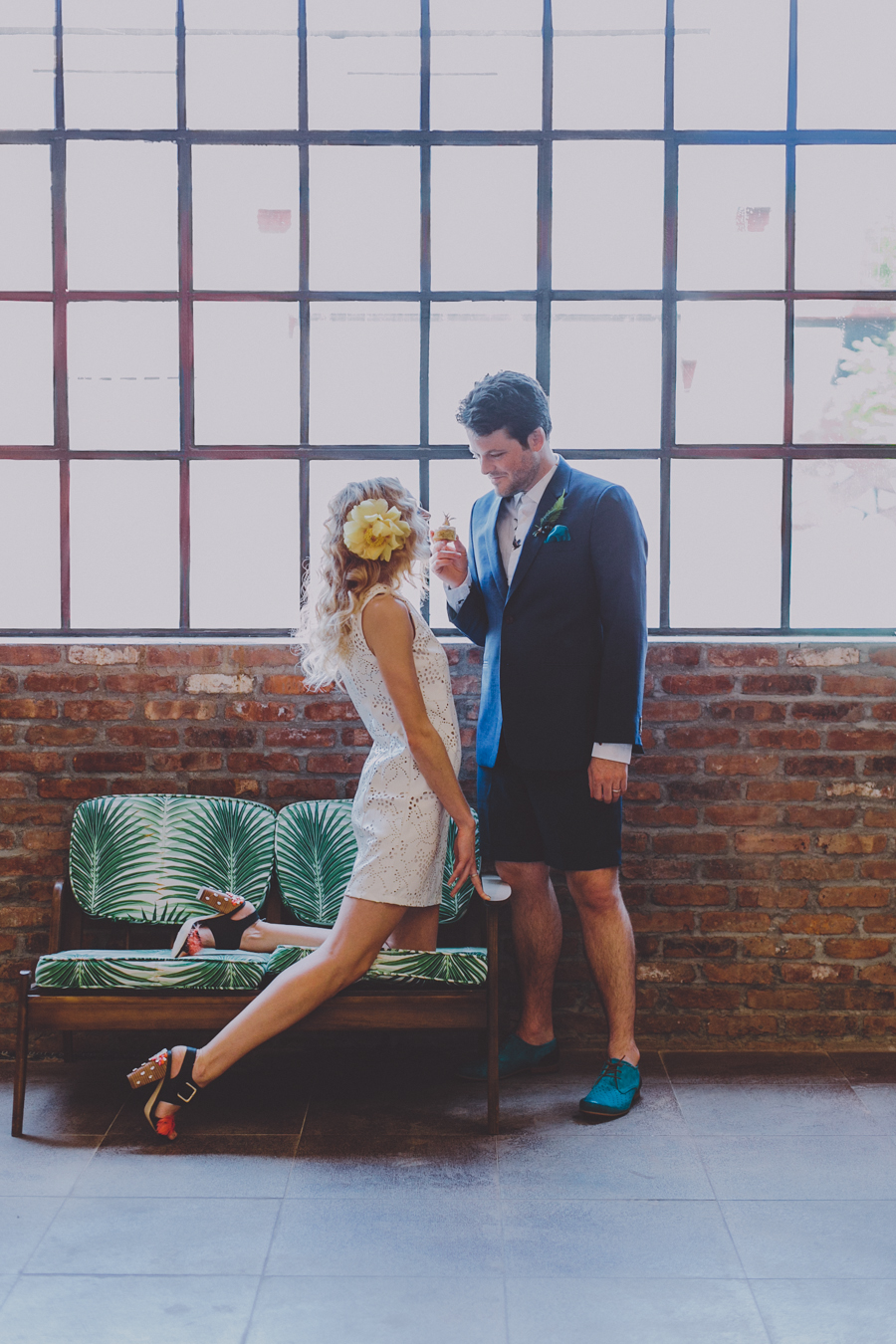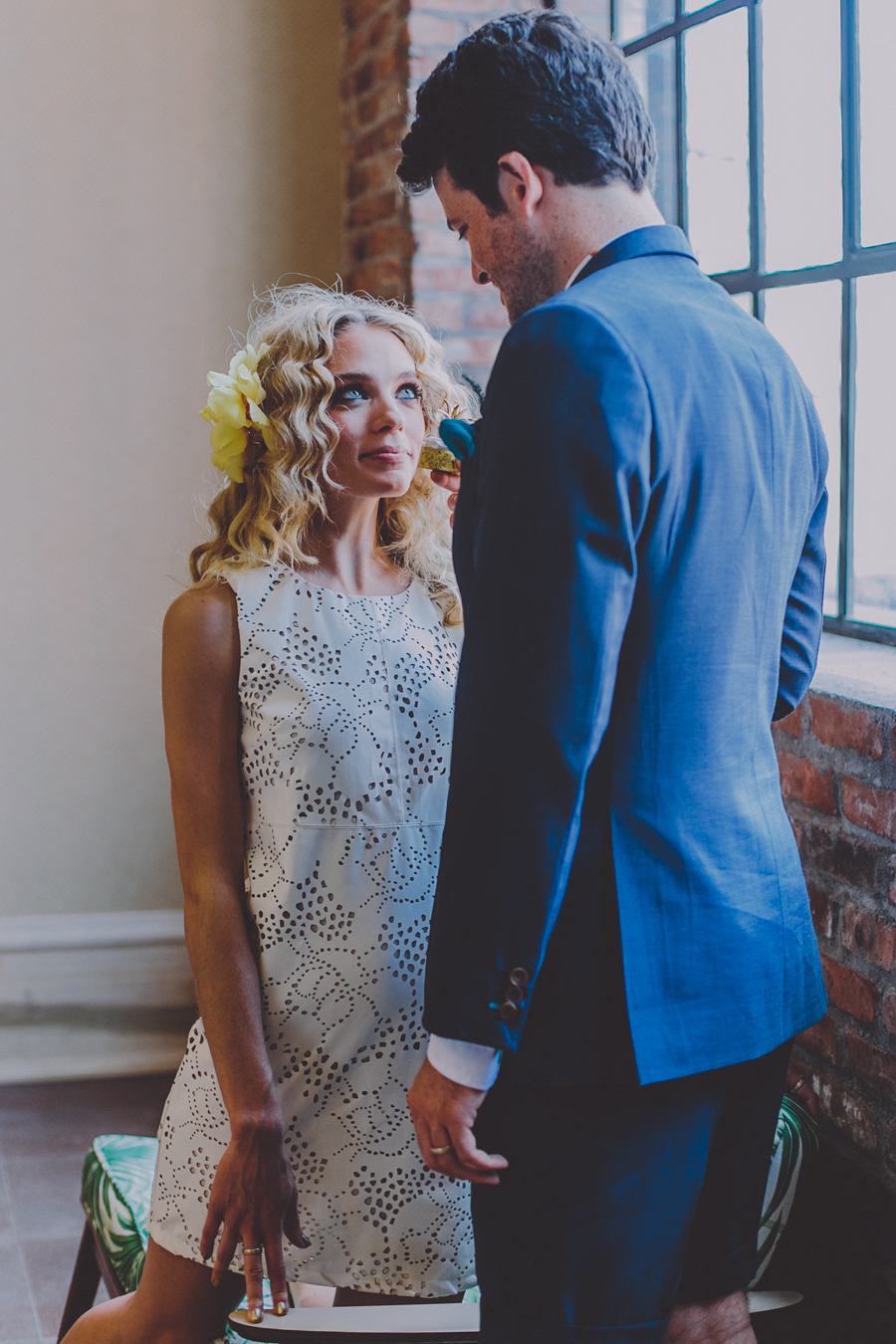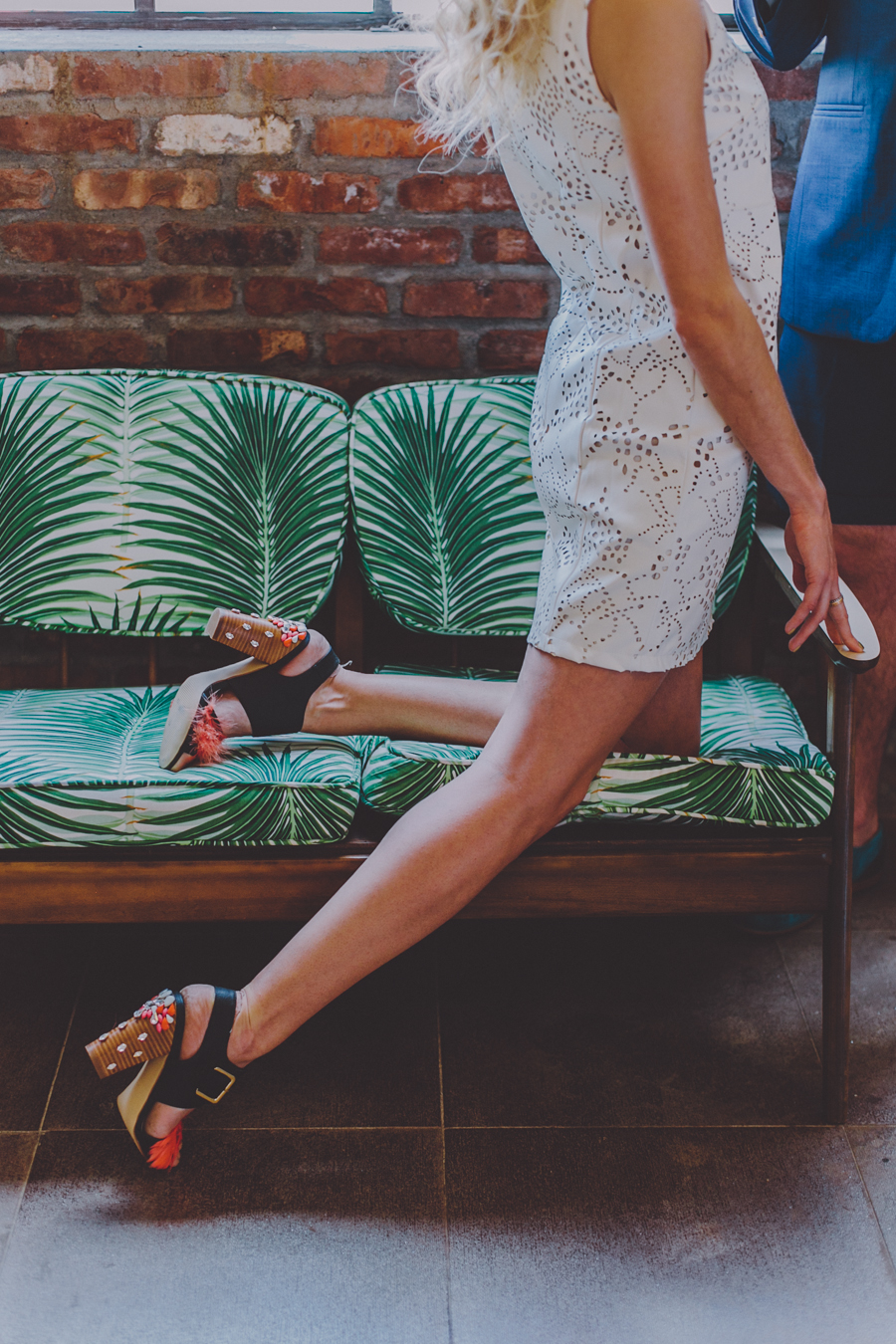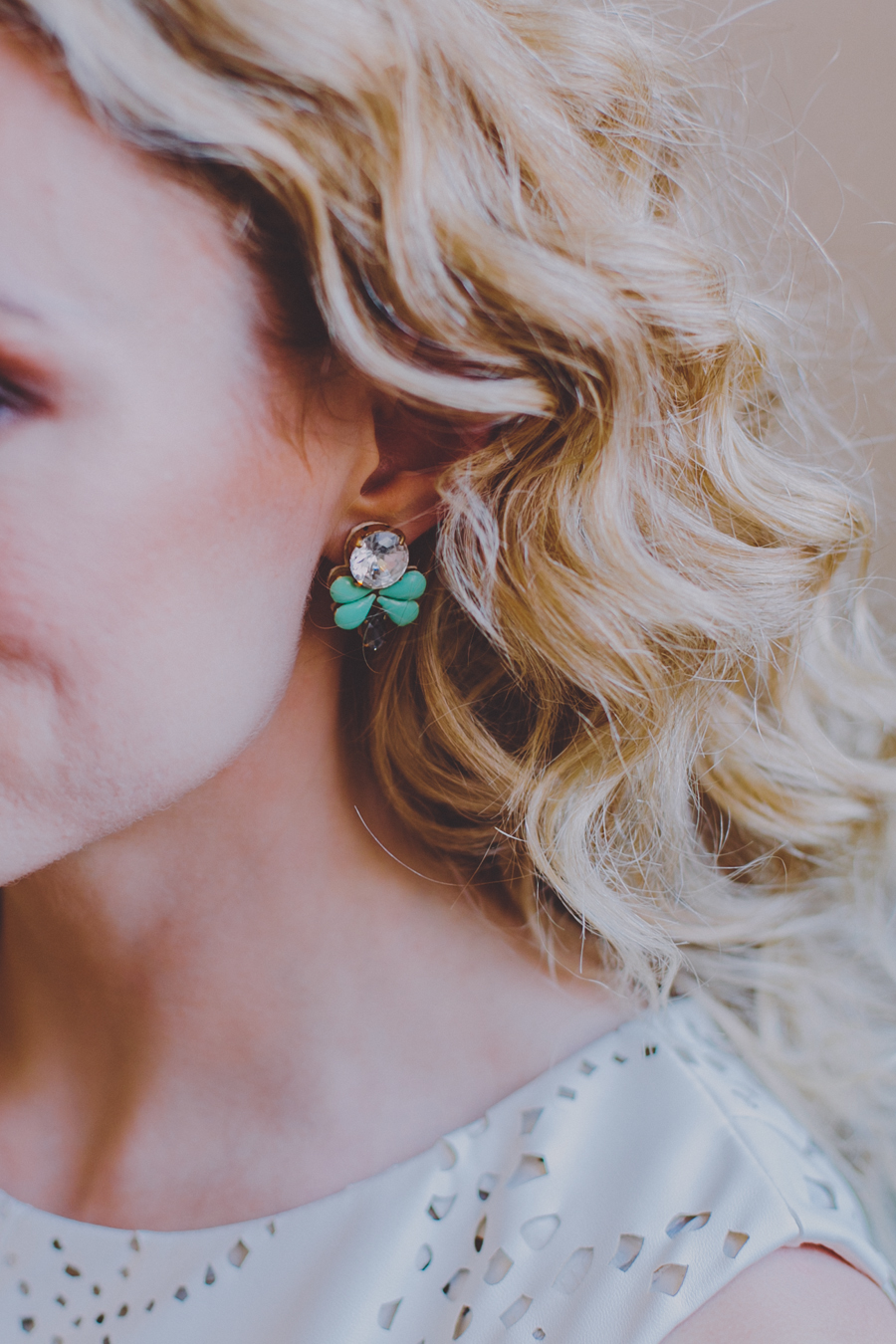 Custom earrings for the bride...and now you can have them too! See here.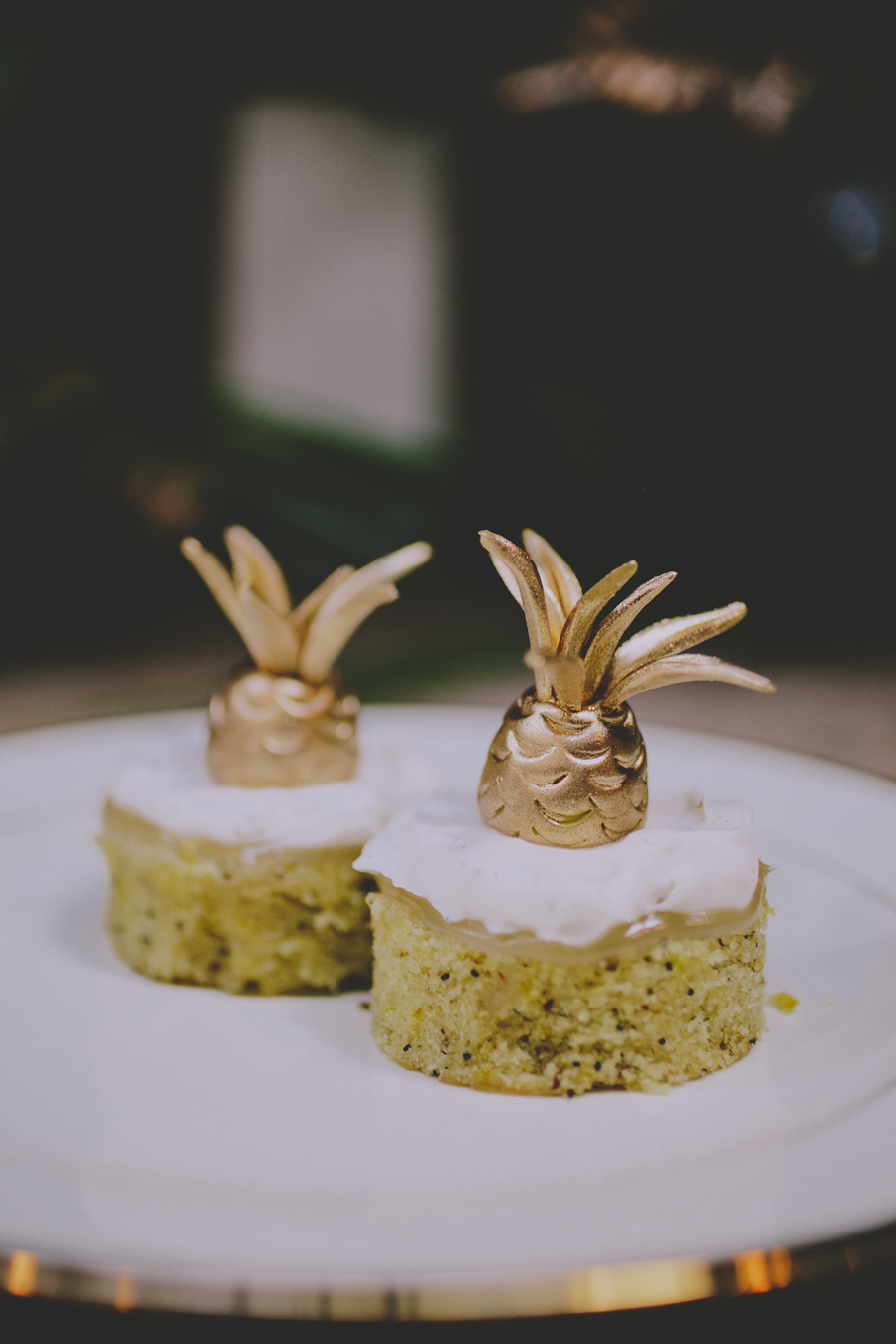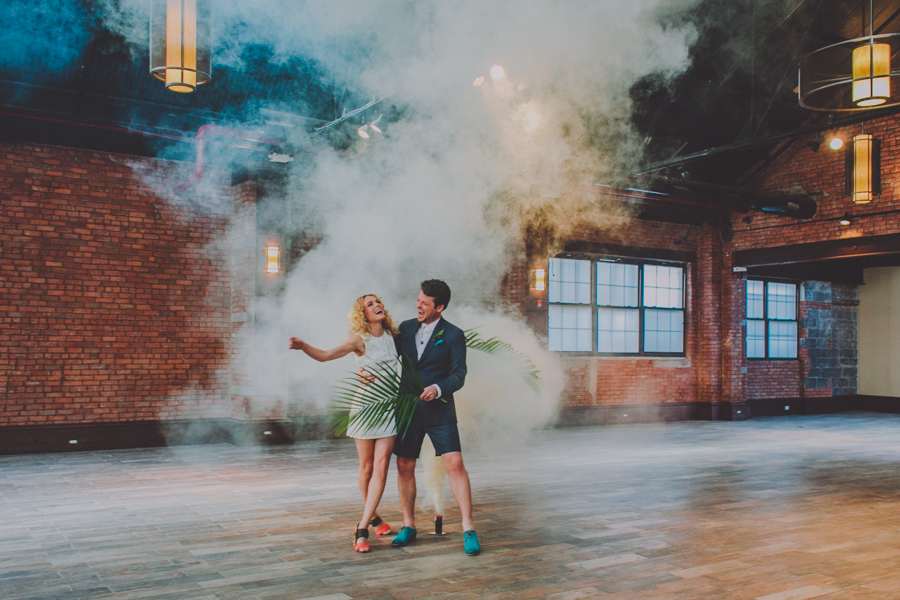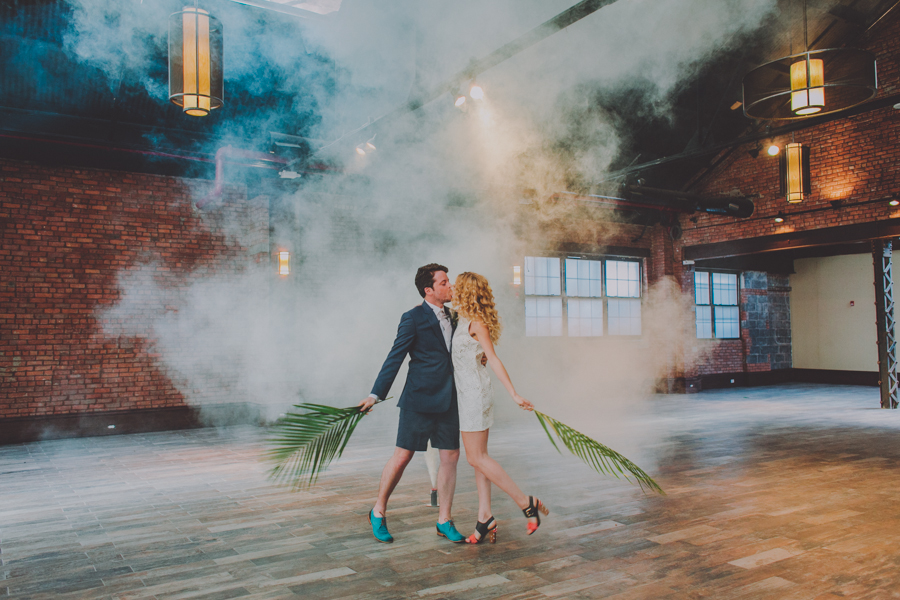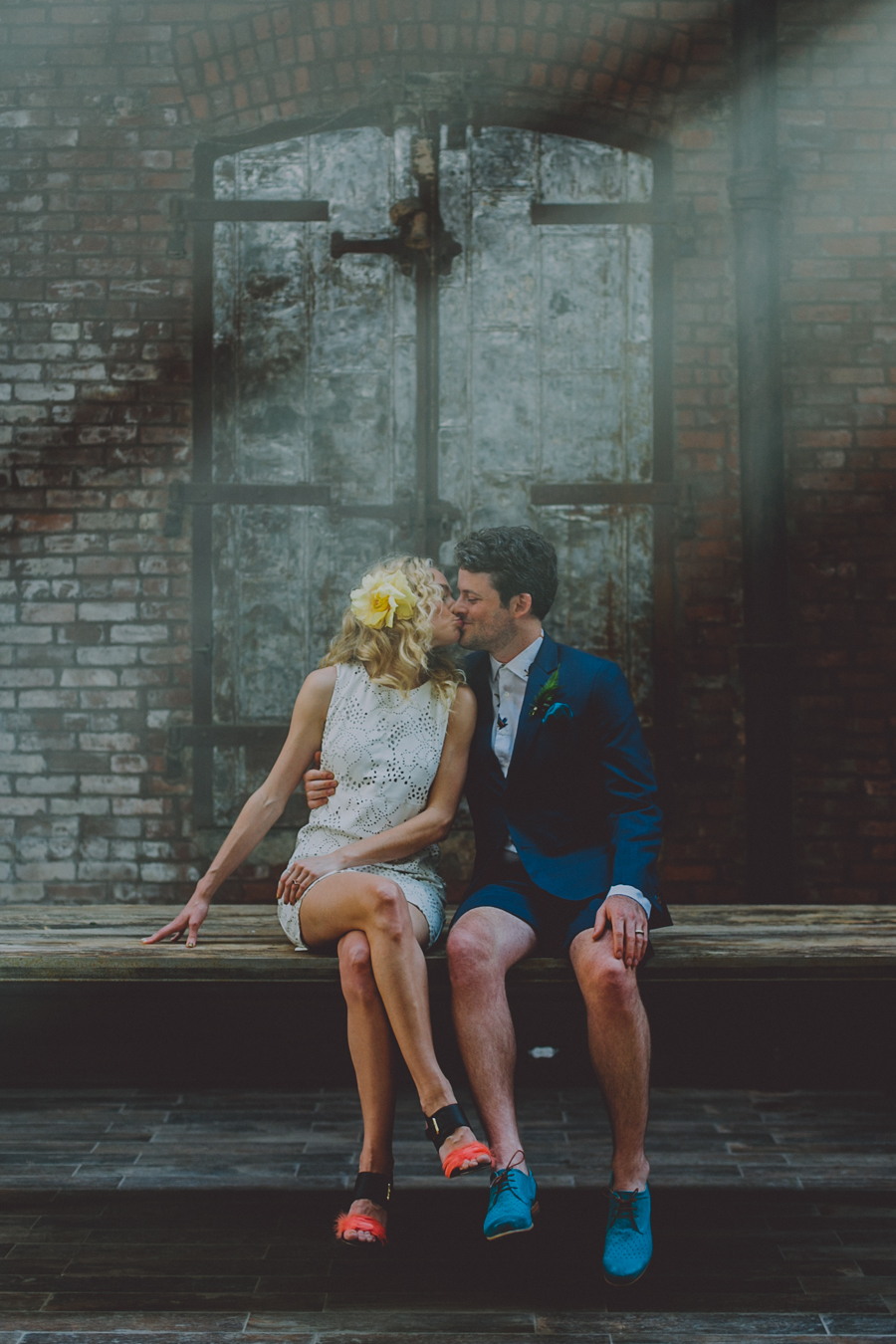 Venue // 26 Bridge, Planner // Jove Meyer Events, Photographer // Amber Gress, Accessories + Shoes // Hushed Commotion, Ceremony Dress // Synderella Story, Reception Dress // Shop Lovely, Suit // A suit that fits, Flowers // Blade, Paper Products // Katie Fischer Design, Rentals // Broadway Party Rental, Cake + Cupcakes // Lael Cakes, Makeup // Morgan Gates, Videographer // Valerie Barnes, Catering // Pok Pok, Jewelry // Anna Sheffield, Bar Cart // Society Social, Vintage Palm Couch // Patina Vintage Rentals