Real Wedding: Danya + Andrew
Todays wedding is one that is near and dear to my heart! My friend Danya got married right here in Brooklyn, at the always stunning Green Building. Working with Danya on a custom back chain for her dress was one of the best projects I've tackled in a while! Danya came to me with a necklace that her dad had gifted her mom, it featured a beautiful chain tassel motif that she had decided would be the focal point of this design. Over a few weeks we had meetings, I did drawings, and the design slowly came together. It was a unique, meaningful, and beautiful way to add some detail to her dress and also use something from the family. Congratulations Danya and Andrew, it was a joy being a part of your beautiful wedding!
- Thea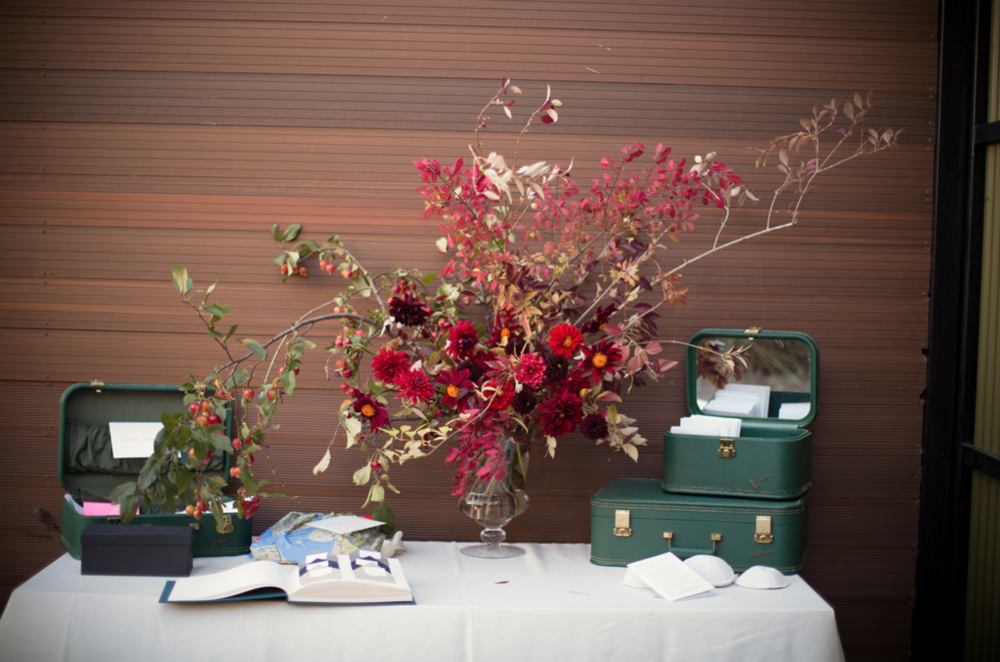 That's me! So excited to finally attend a wedding at the Green Building - it was everything I had imagined! 
Photography: Weddings by Two / Dress: Johanna Johnson / Back Chain: Me! / Suit: Martin Greenfield / Hair: The Drawing Room / Makeup: Danielle Hartnett / Venue: The Green Building / Flowers: Fox Fodder Farm / Planner: Ashley Chamblin / Catering: The Farm on Adderley