Hushed Commotion + Tintin Studios Ceramic Collaboration
---
We are so thrilled to announce our special spring collaboration with Tin tin Studio Ceramics by Kristin Gaudio Endsley! At first sight with Kristin's work we fell in love and knew instantly we wanted to collaborate! Tintin and HC worked together to come up with these ceramic disks to use in two different earring designs launching with our Spring 2019 collection!
---
To celebrate the launch and this special collaboration - we wanted to introduce you to Kristin Gaudio Endsley of Tintin studios and take a peak behind the scenes of your beautiful work!
---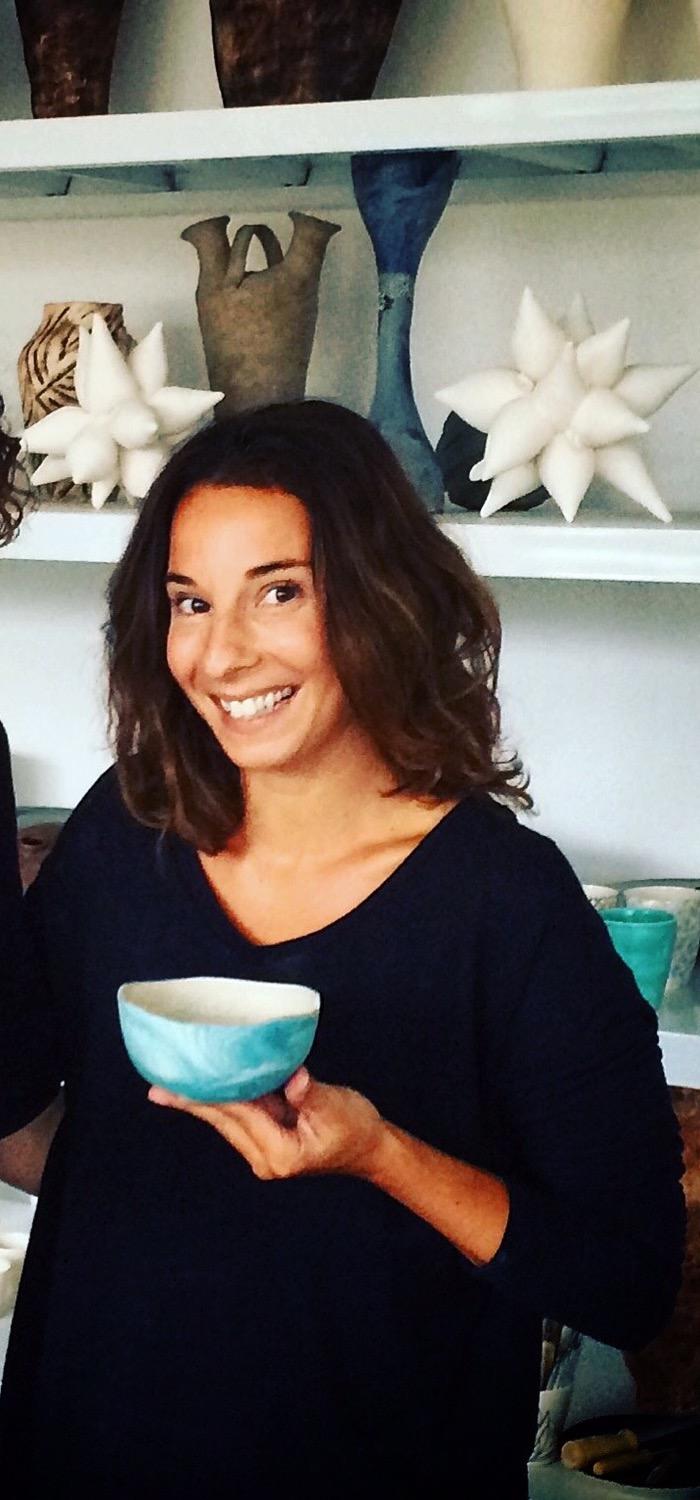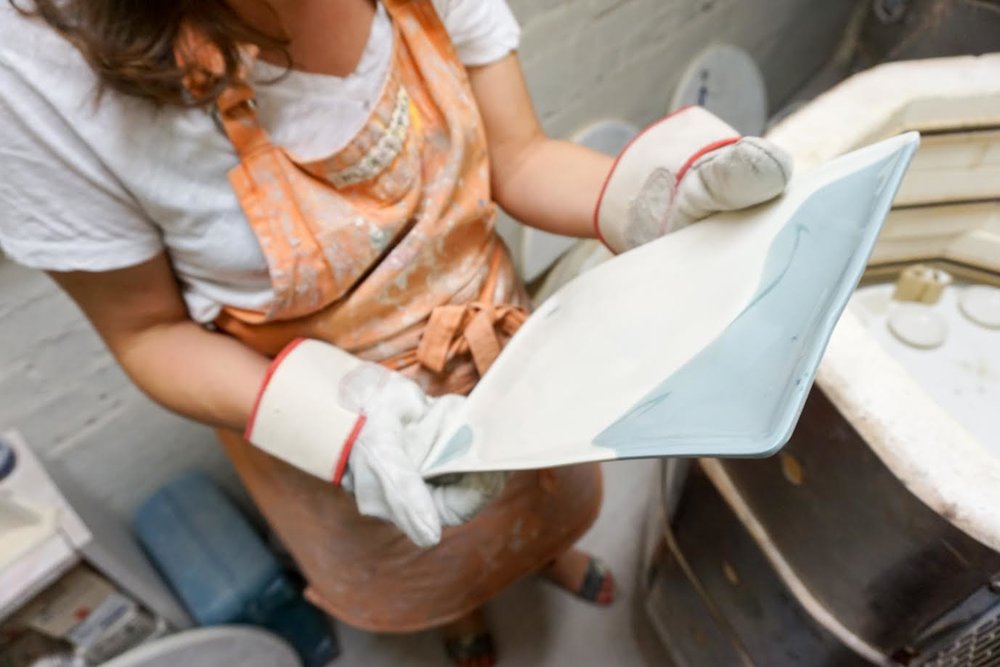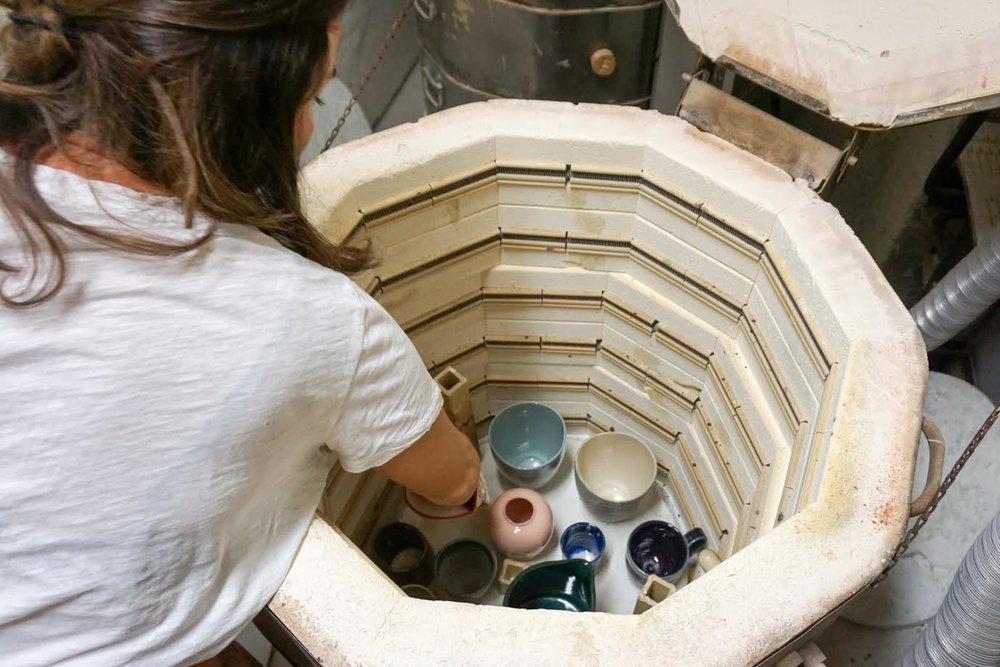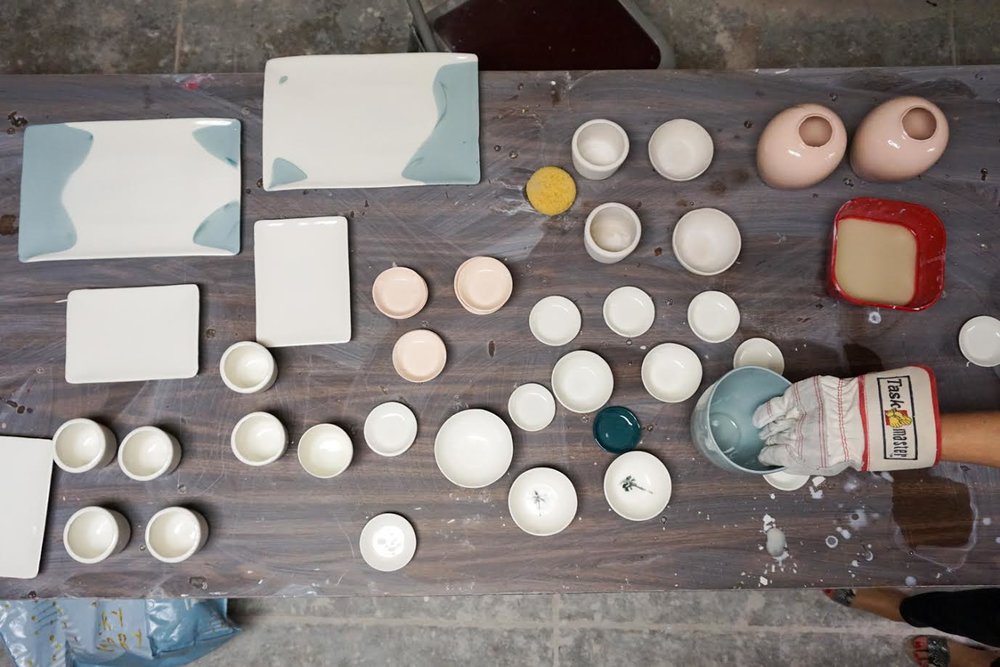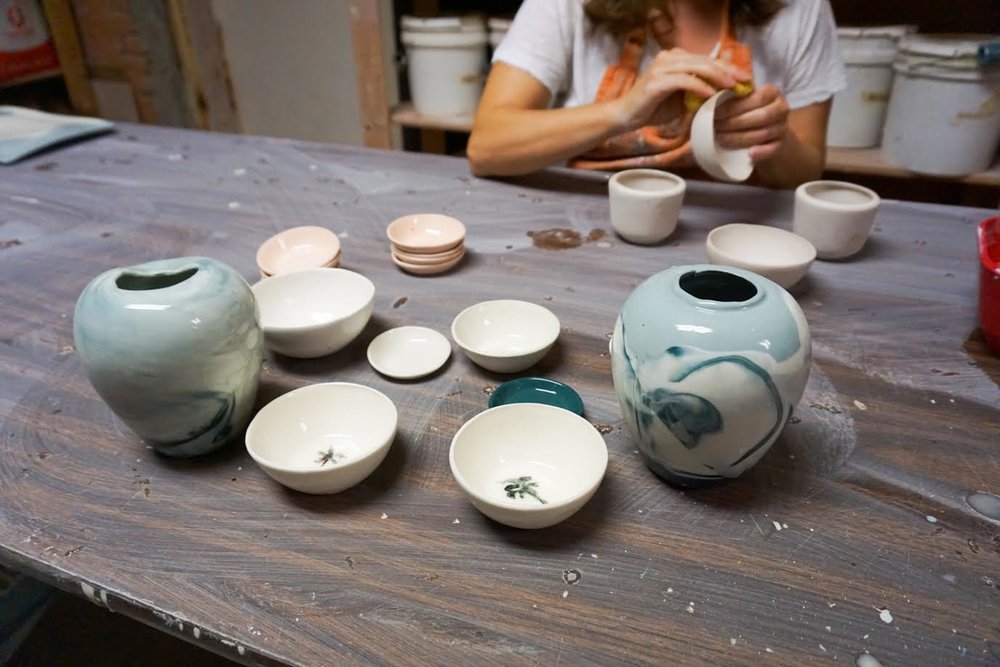 We LOVE little dishes like this for jewelry!! Your Hushed Commotion earrings need a place to live after your big day! Want one for yourself? Shop the jewelry dish she made for us!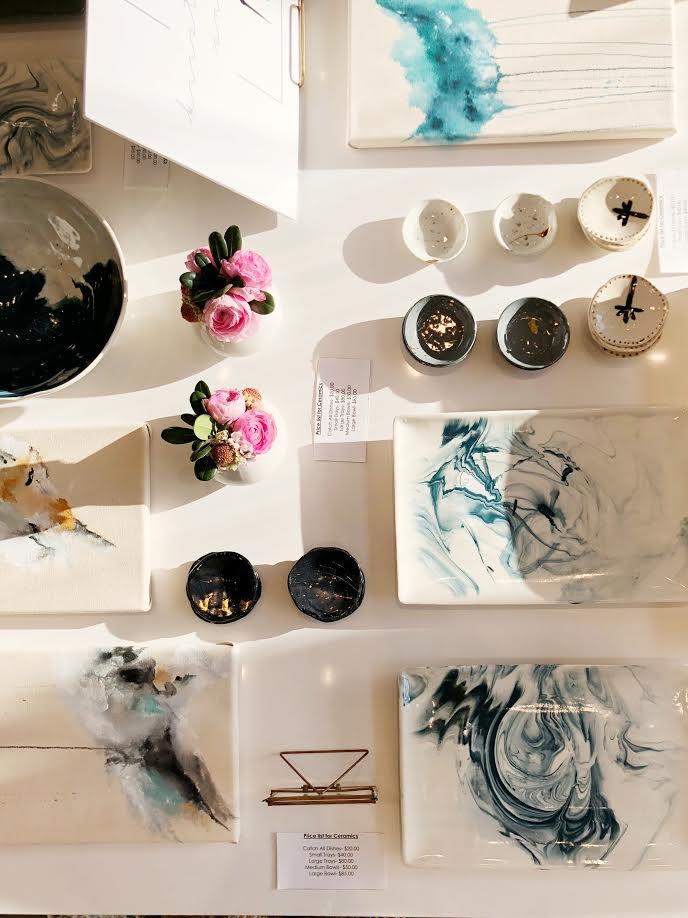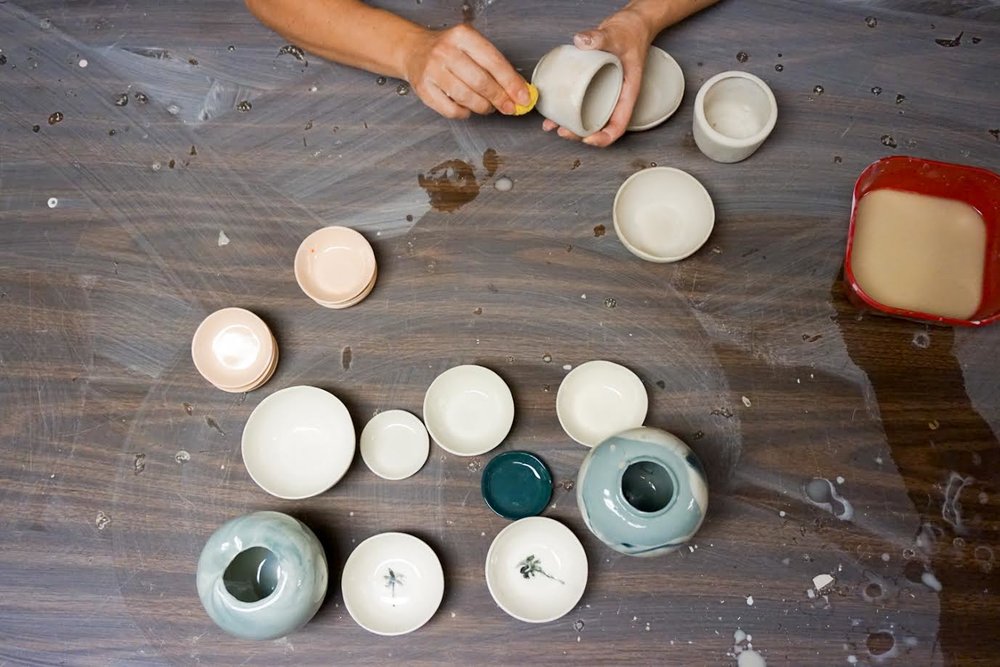 ---
And now to share with you what we created together! Meet Claudia and Jill! We are excited to have these apart of the collection. You probably already know how we feel about an ivory and gold combination around here so we are literally drooling! These are perfect for a wedding day look - for a bride that is looking for something a bit more unique. And they are also perfect to wear with your favorite little black dress or even a t-shirt and jeans. Get yours on the site here. Continue scrolling to see the earrings in action in our Spring 2019 shoot in Tel Aviv and check out more of Kristin Endsley here. Cheers!
---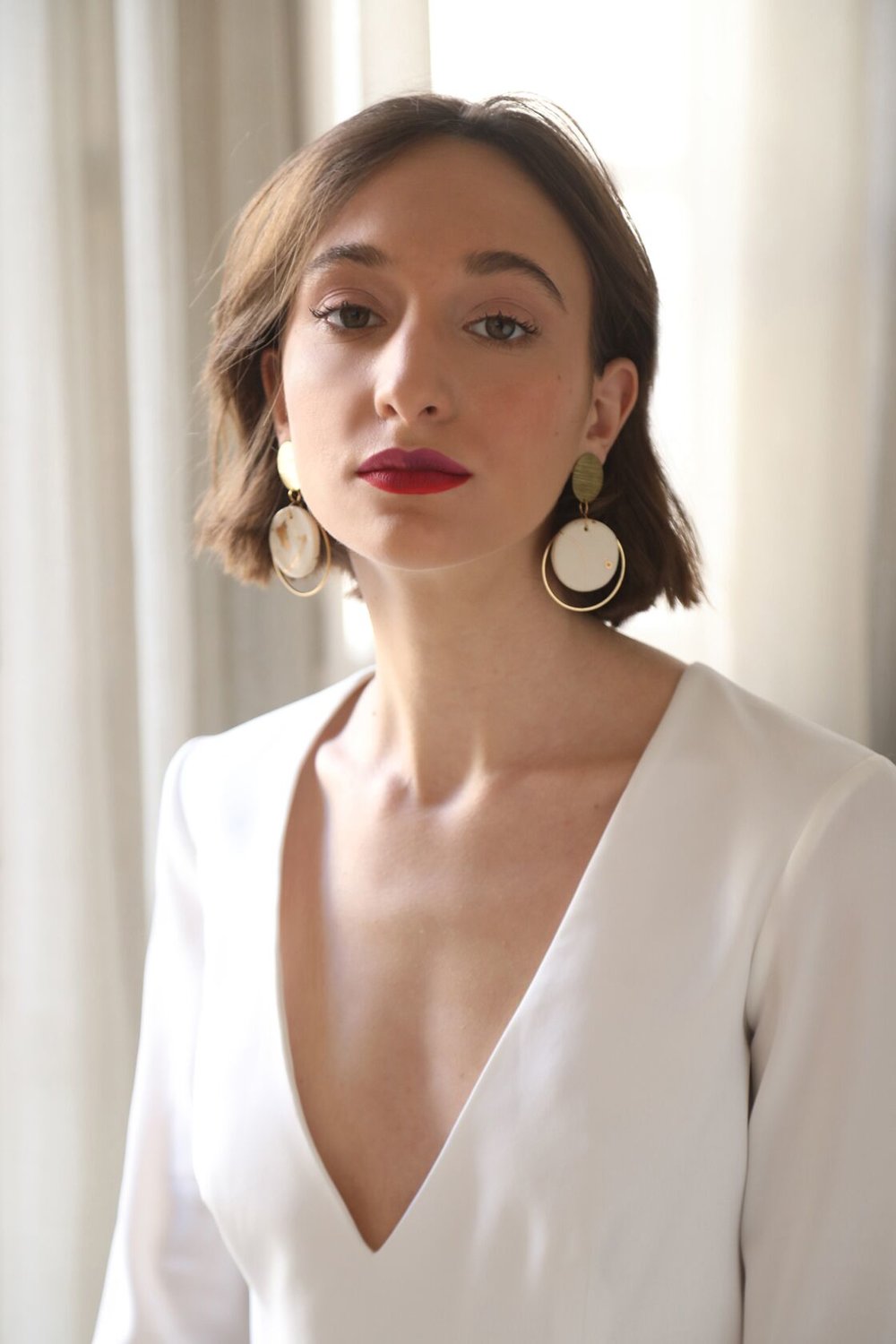 Jill
from
130.00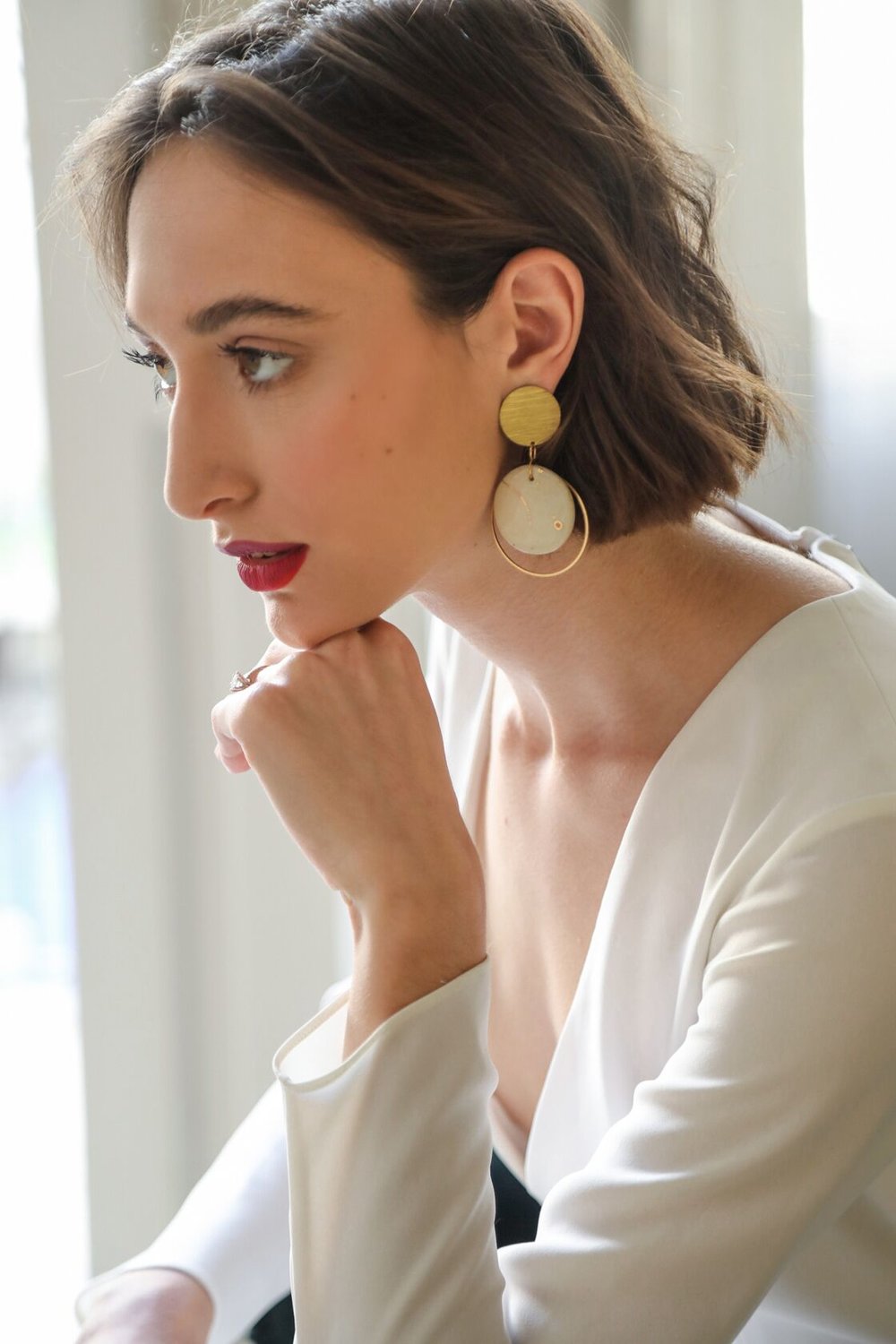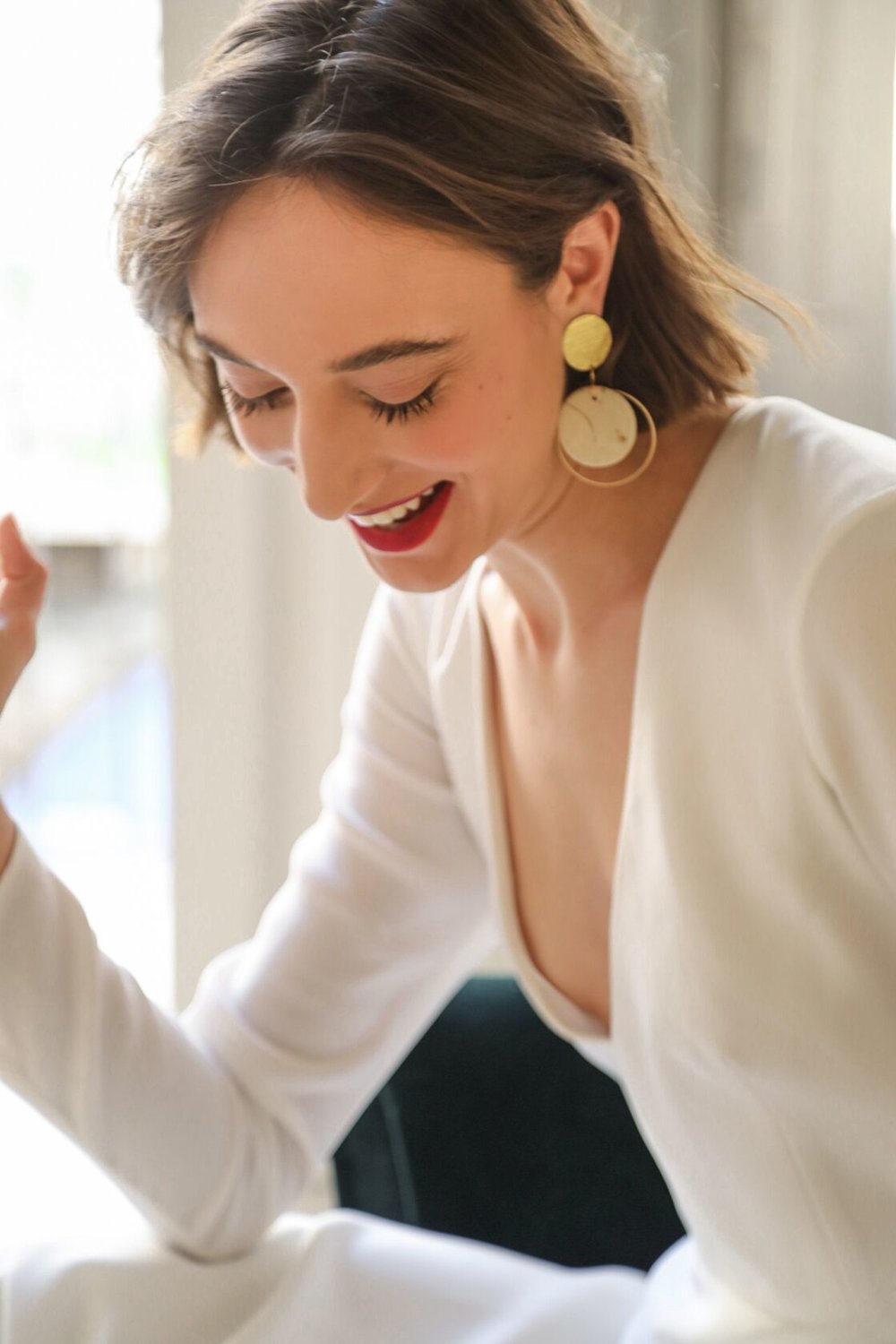 Shop Jill Earrings here.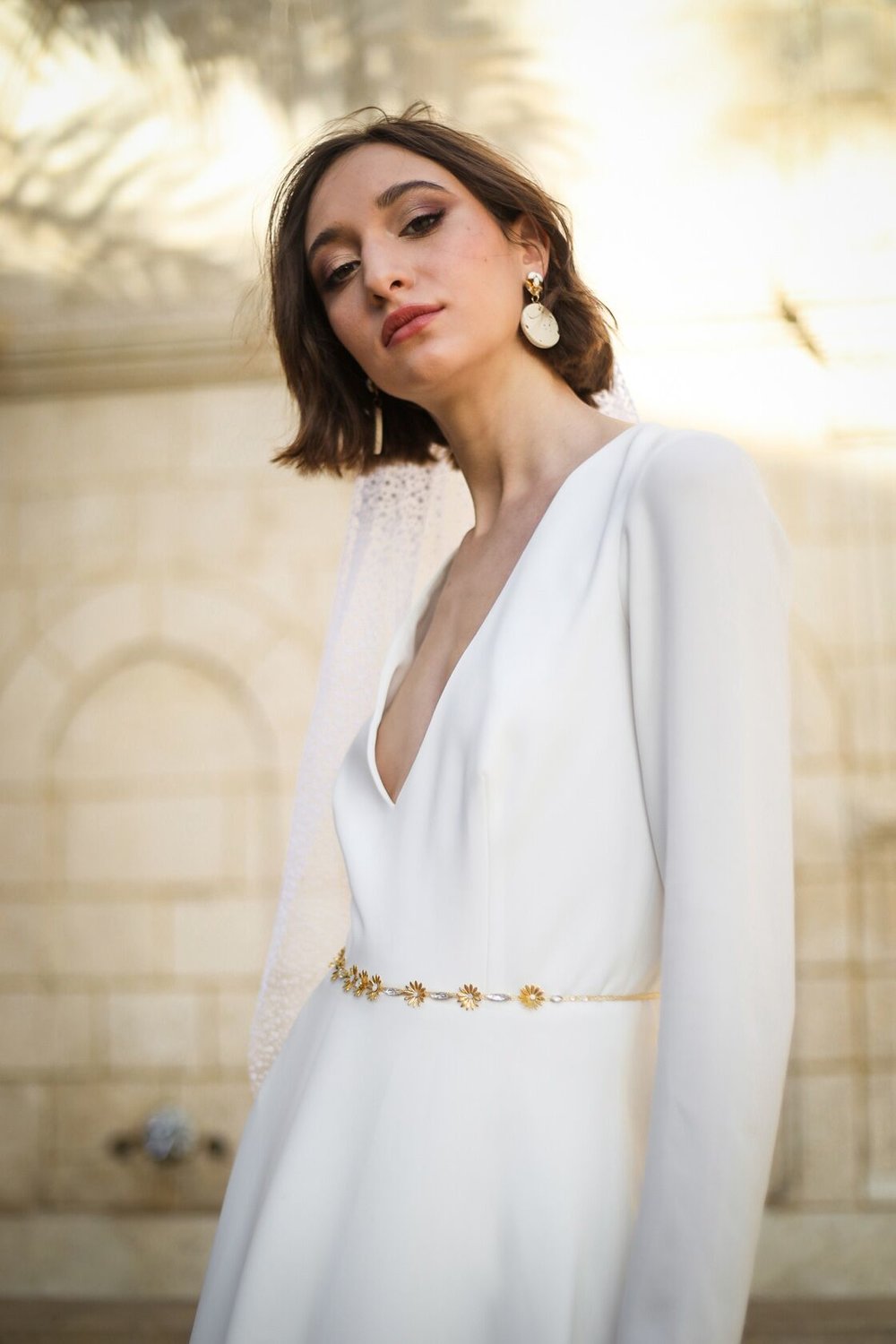 Shop Claudia Earrings here.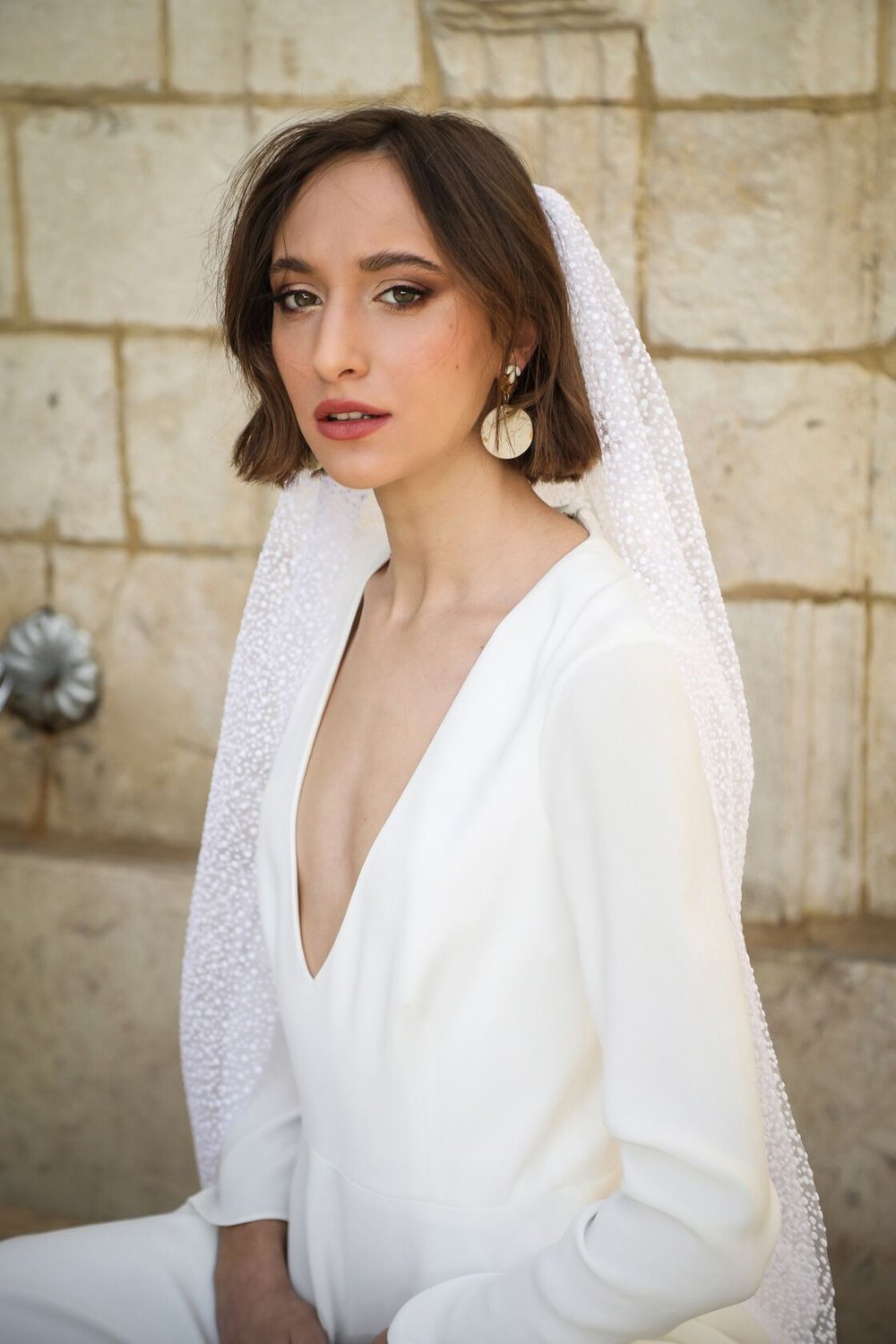 Claudia
from
130.00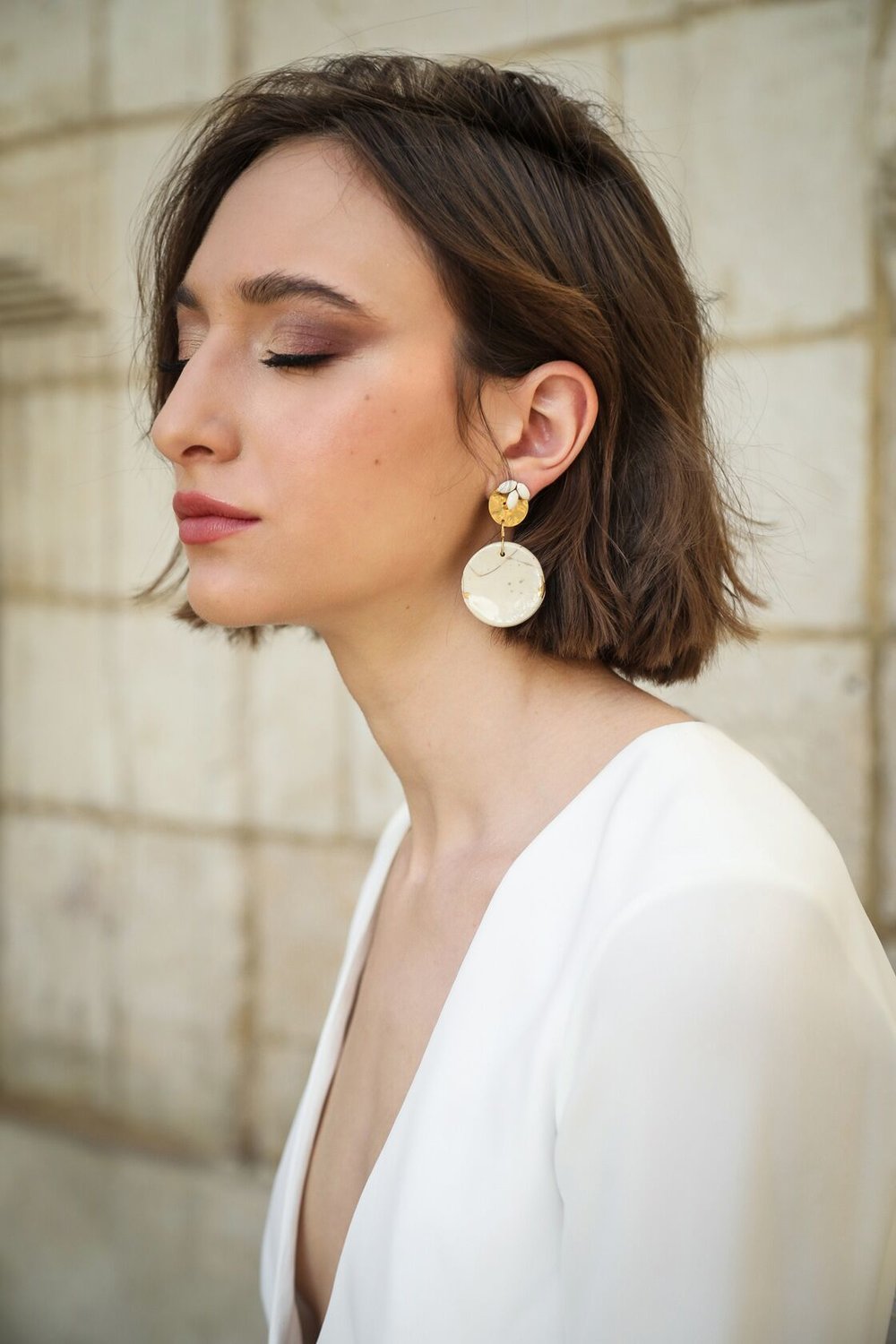 Jewelry Dish: TinTinPieces x Hushed Commotion
20.00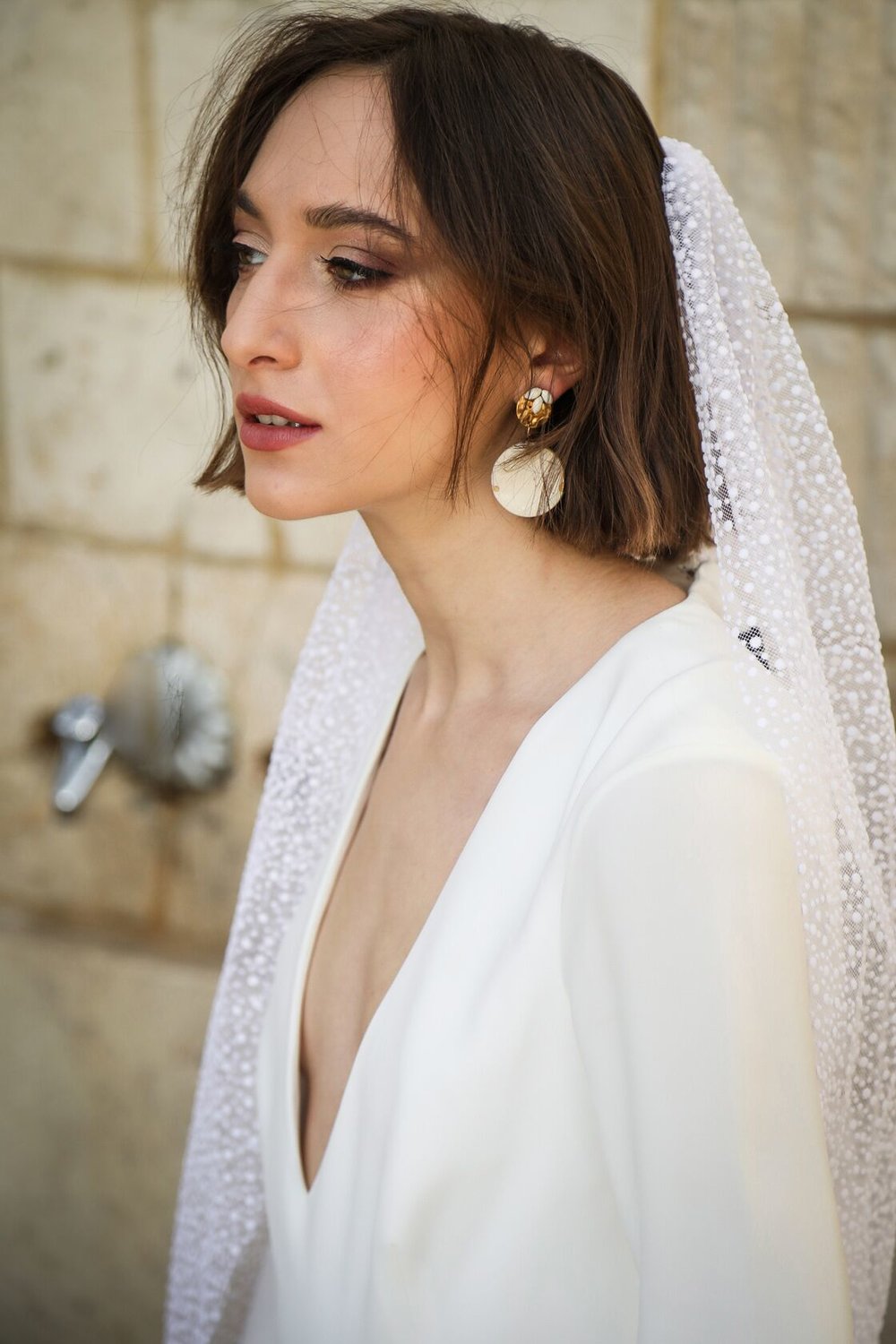 Photography: Hadas Peretz  // Hair & Makeup: Ana Makeup // Gowns: Chana Marelus & Rebecca Schoneveld