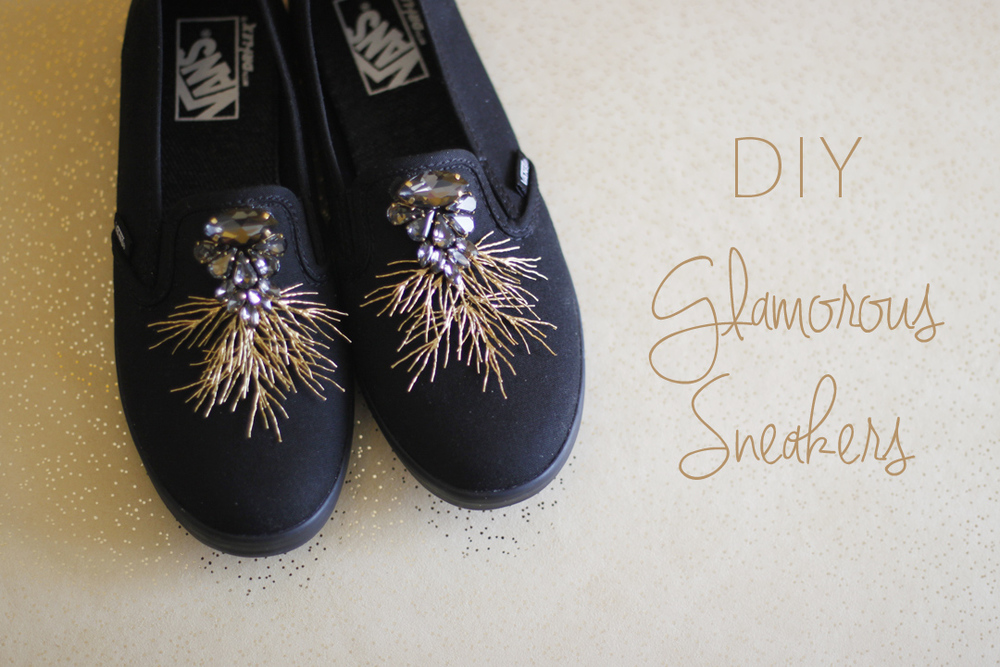 With the new season of Game Of Thrones around the corner, and summer following close behind, I thought it was time for a fun DIY to bedazzle your shoes!
I've seen a lot of "bedazzled" slip-on sneakers in the fashion magazines for spring, but a lot of them are really expensive! So today, I am going to show you how to make a pair at a fraction of the price, and in a totally unique design!
(All images by Adit Shukla)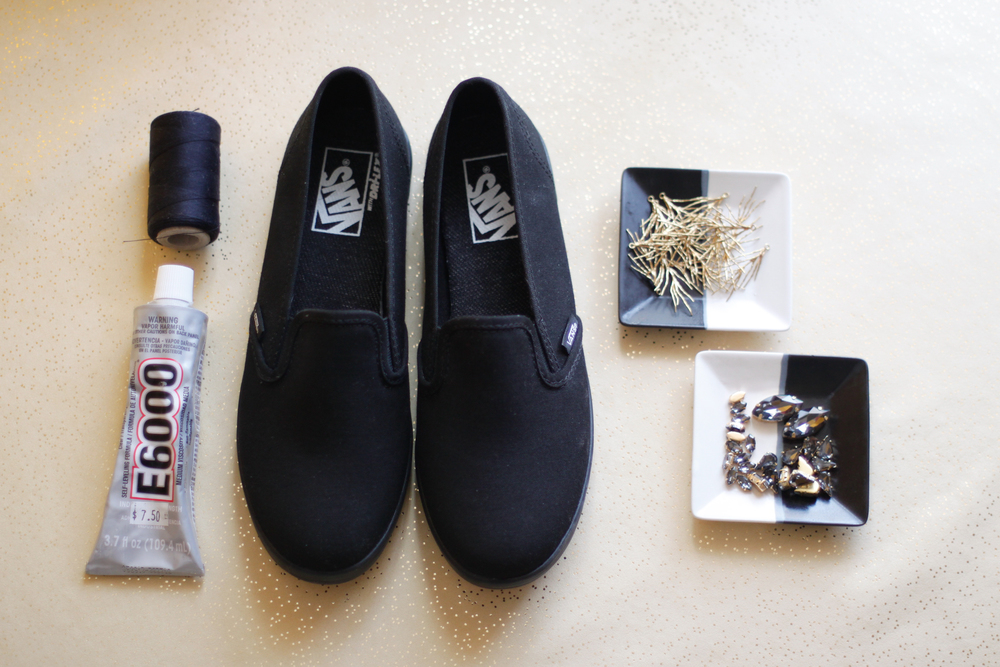 You will need:
One pair of Vans in any color you choose
One tube E6000 Glue
A spool of thread to match your shoe color
A needle
The detailing you wish to add to your shoe (Your local bead store should have lots of great options! Just try to be realistic with the pieces, being concise will make the design come out better in the end)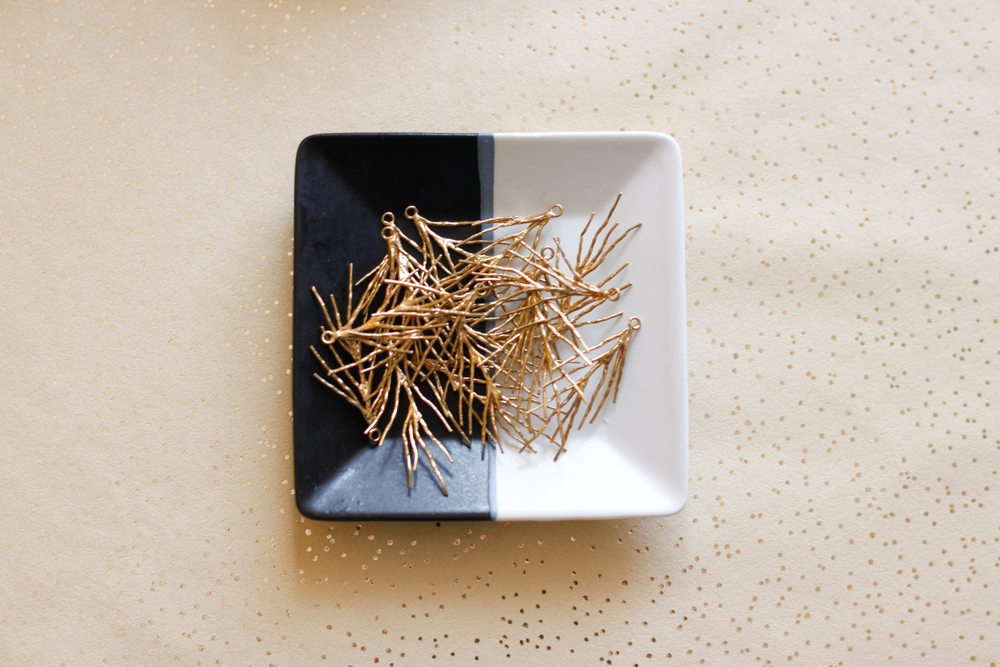 I am using gold spindly branch pieces, the Game of Thrones ladies would be proud!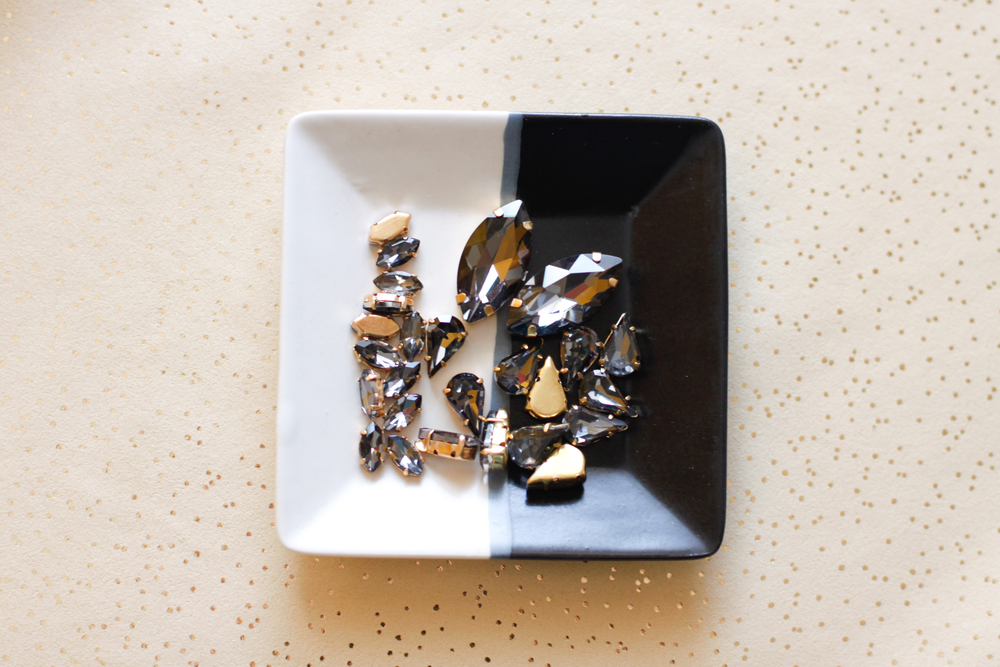 I also opted for a grey toned crystal, it is a bit unexpected and goes nicely with my shoe color.
Let's get started!
Start laying out your design detail in different motifs until you find the right balance and shape.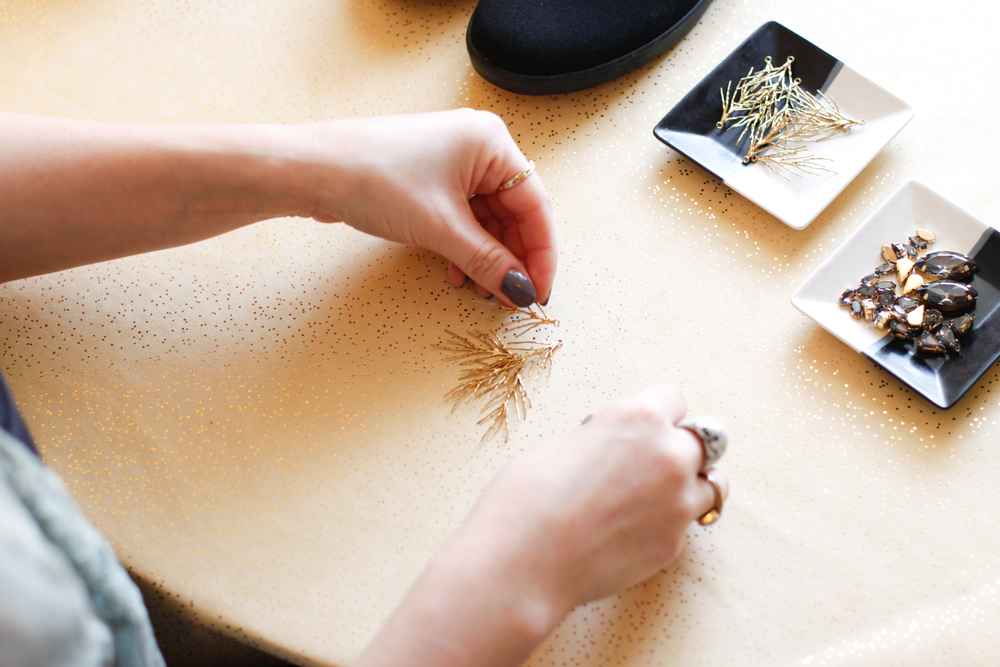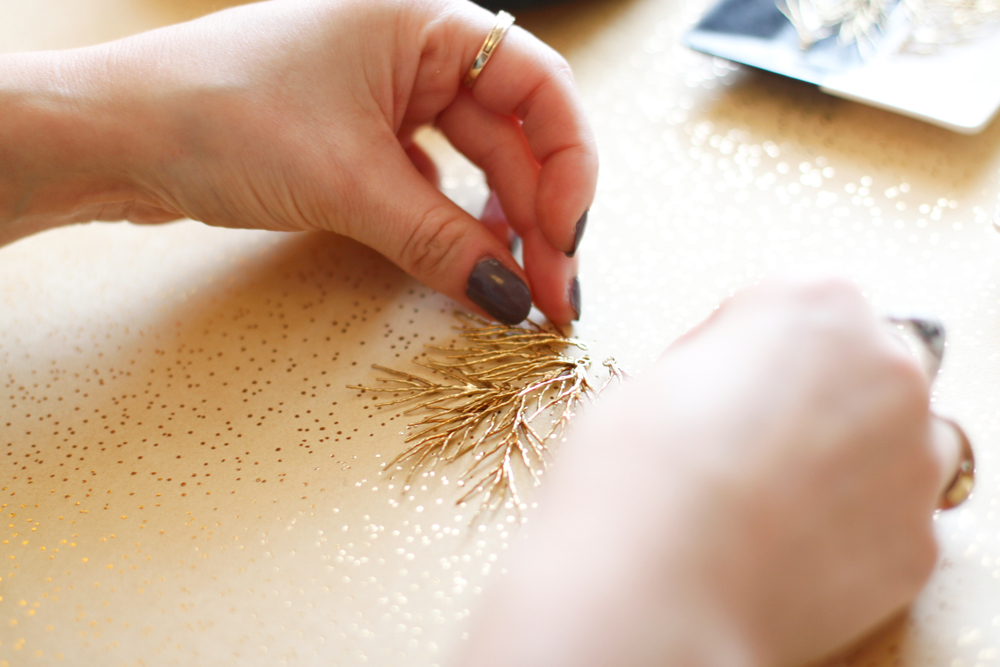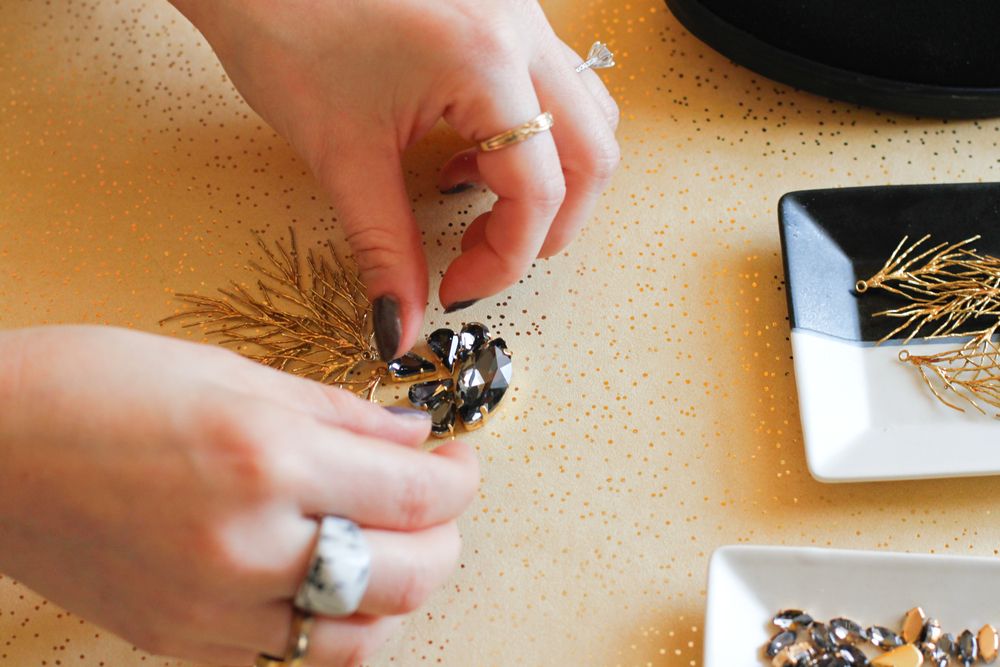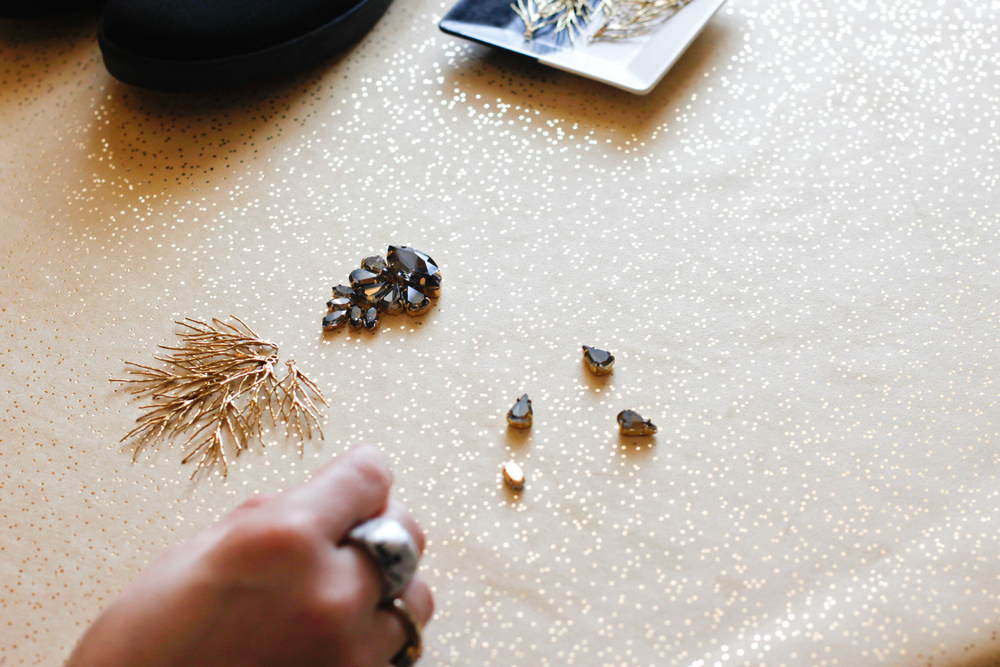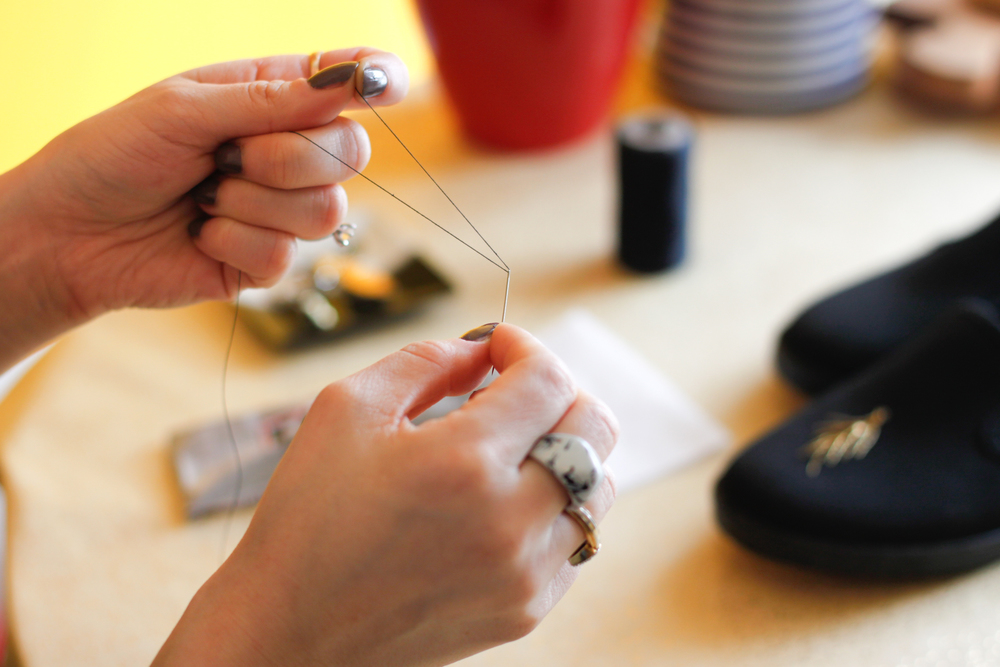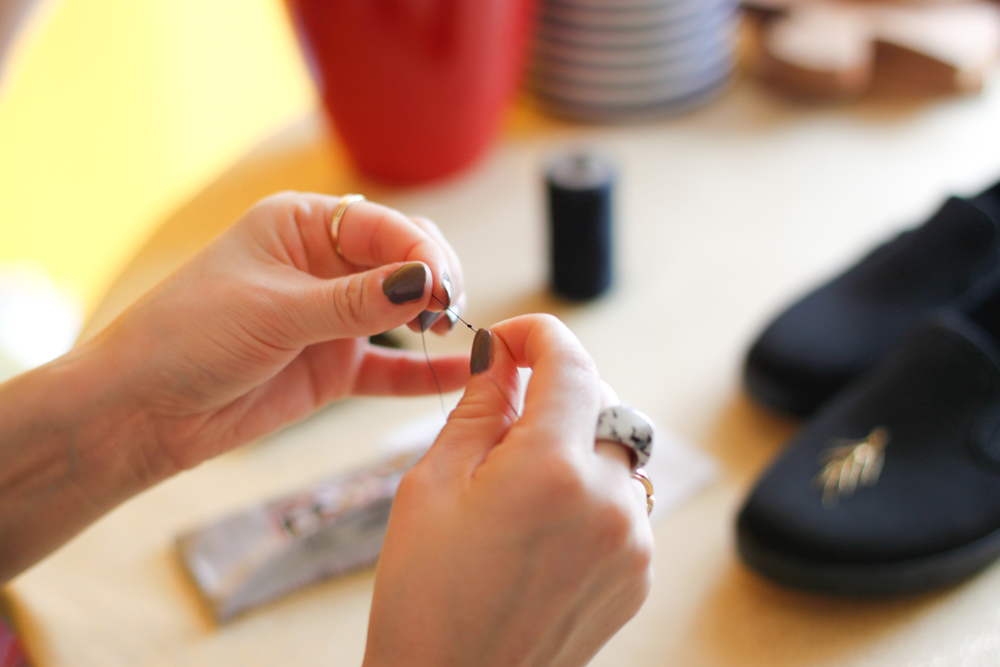 Since the branch pieces are so delicate, gluing them on will not last in the long run, so I am sewing the pieces on. The Vans fabric is nice and sturdy, but also easy to get a needle through.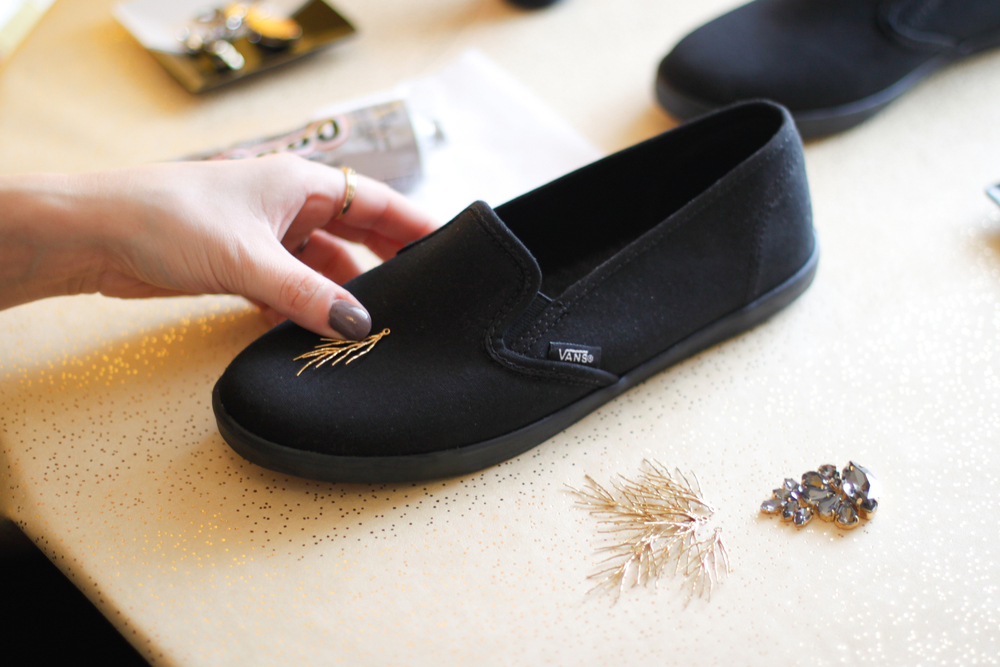 Start with the detail that will be at the bottom of the "layering" process when creating the design, for me, that was the branch piece that was furthest out on the shoe.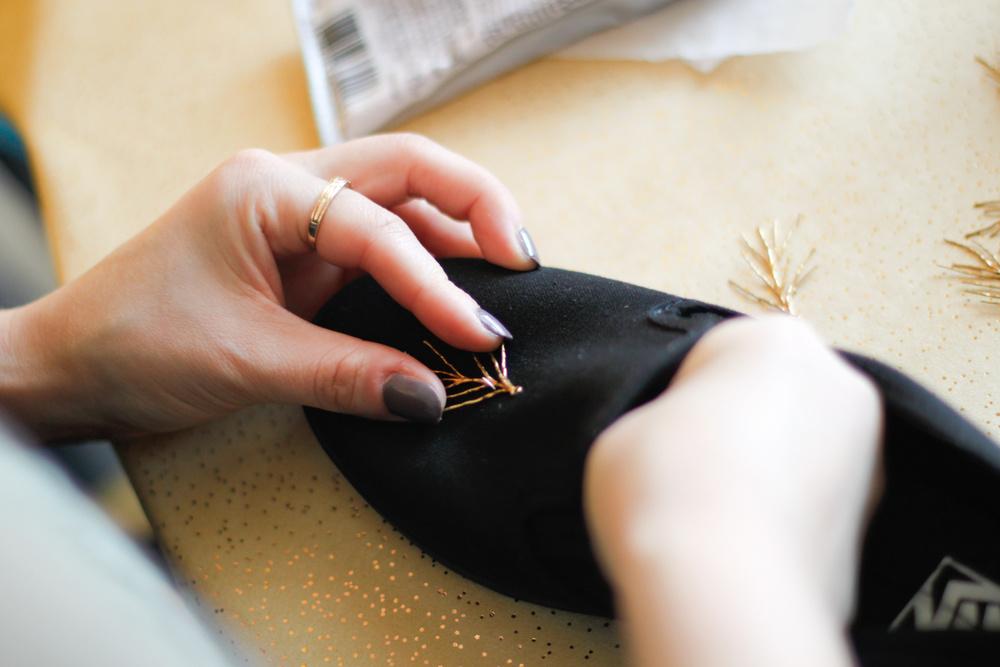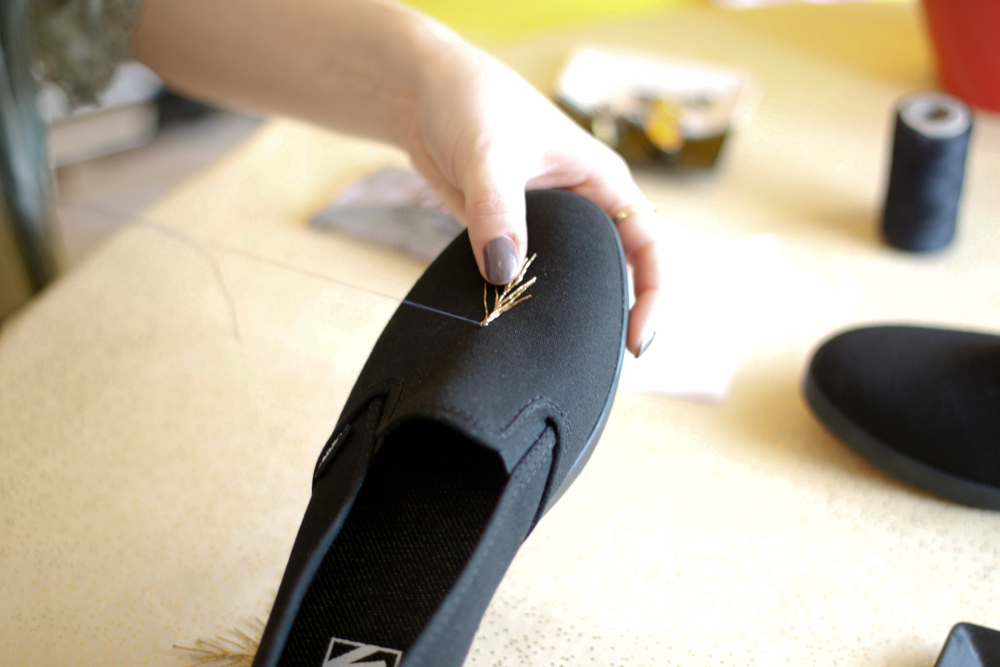 I am anchoring the pieces with thread at the top, and then on about two branch arms so that they wouldn't slide about on the shoe when I walk.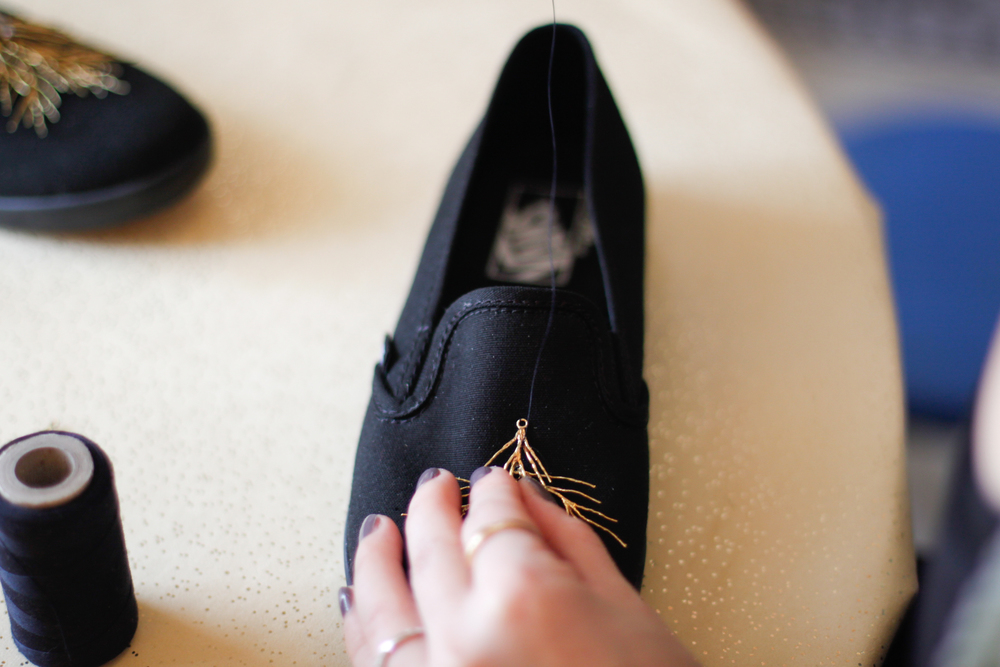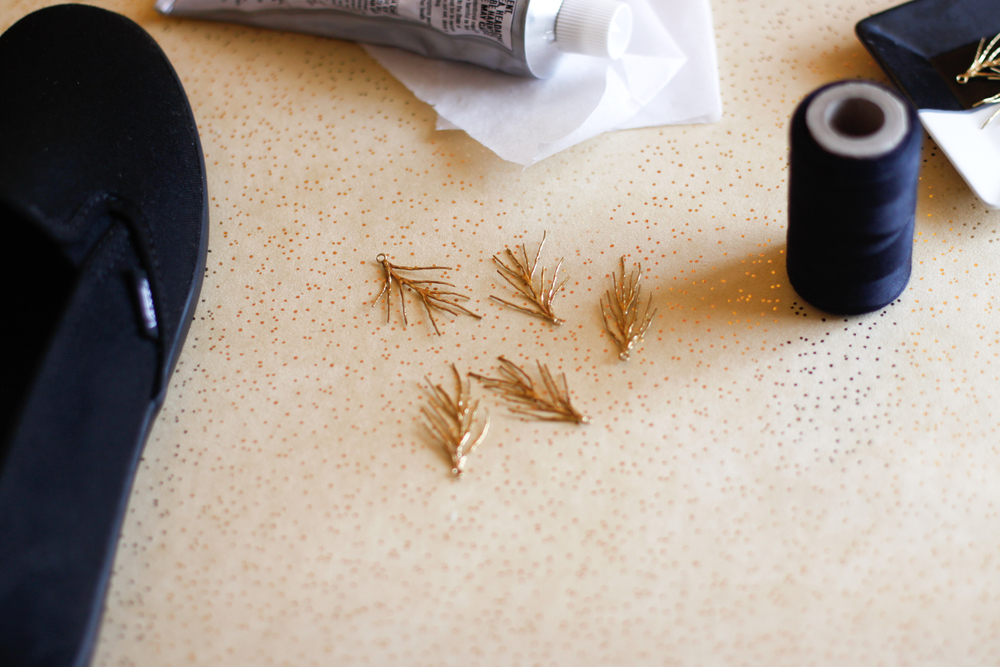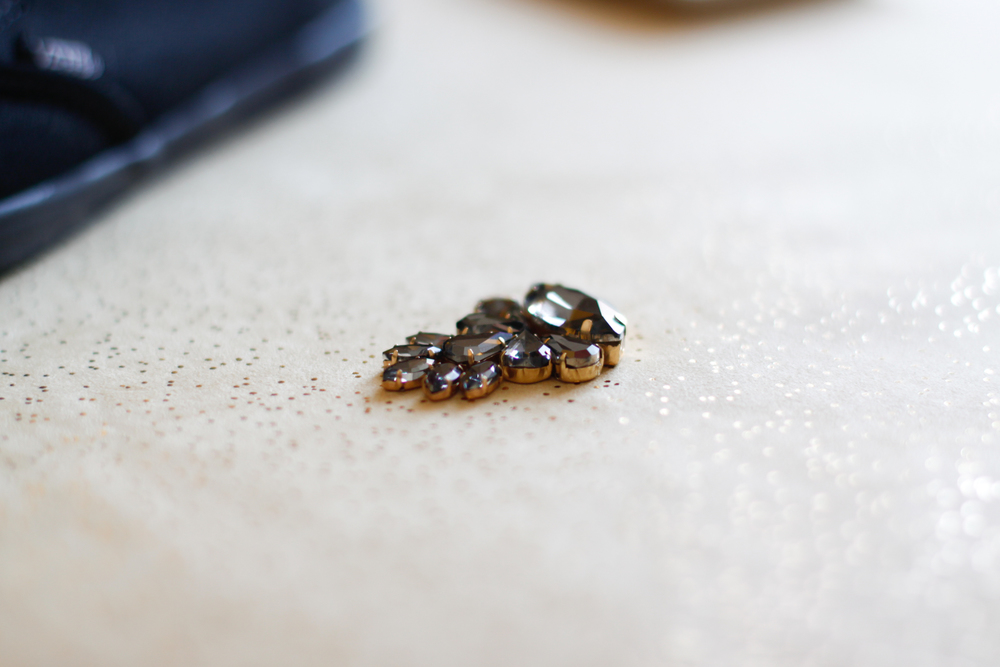 Time for the beads!
Spread a layer of E6000 glue to the under side of the bead (I used a kebob wooden skewer from my kitchen to apply the glue), you don't need to apply too much glue, just enough to cover the crystal. 
You'll need to hold down this top bead for about a minute since it is on an incline and will want to slide down.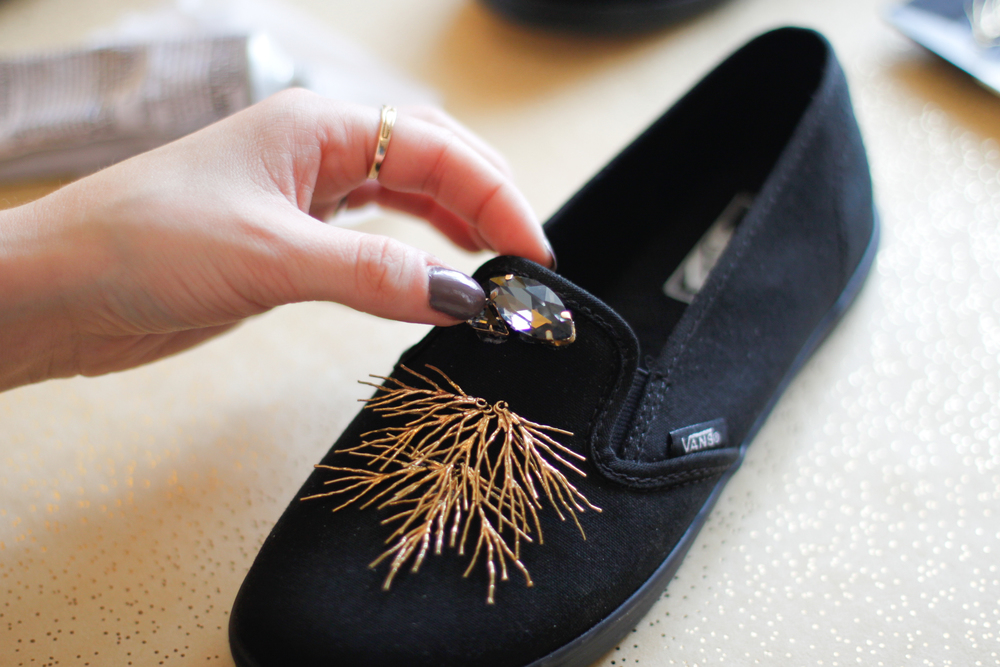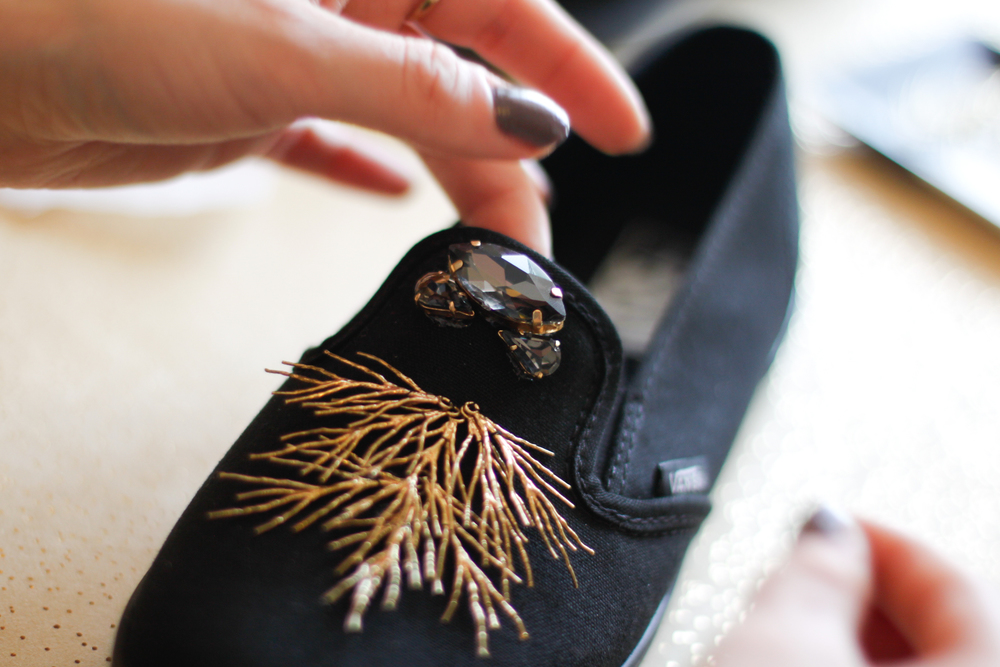 Repeat this process with the other beads.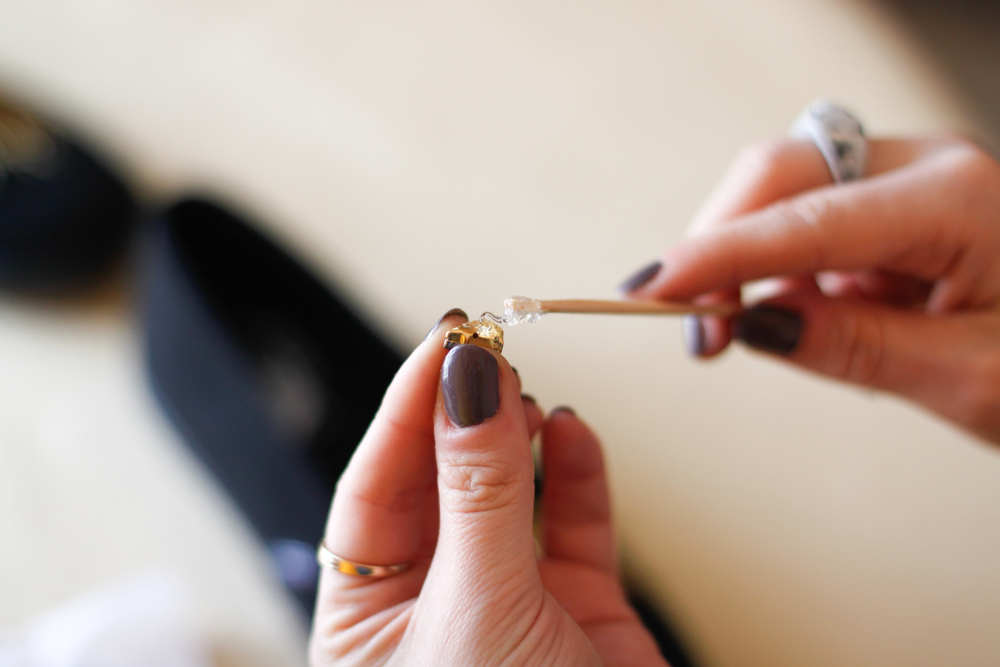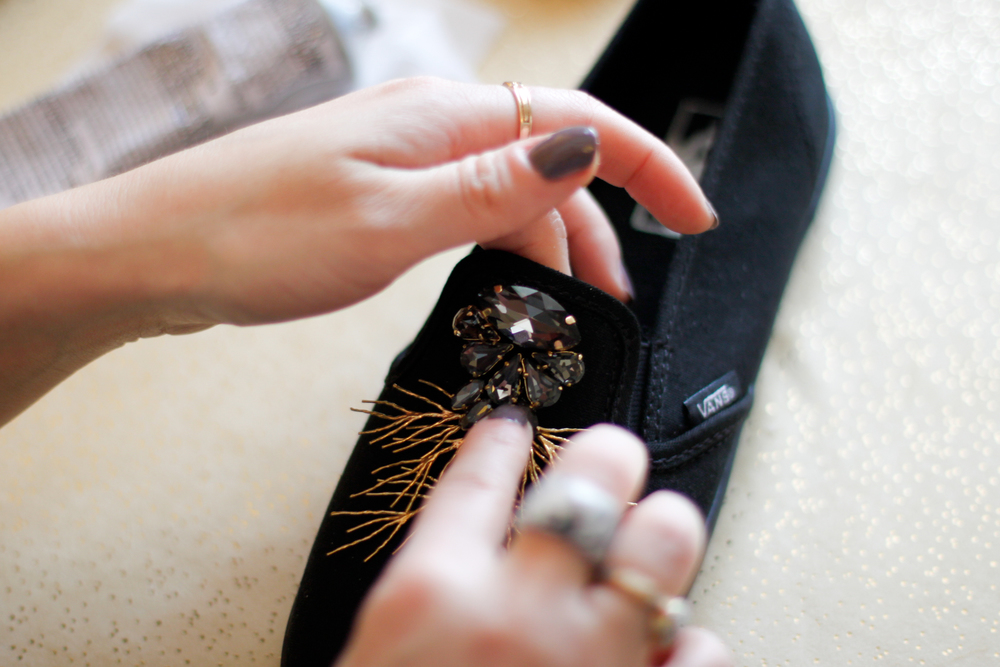 Almost done...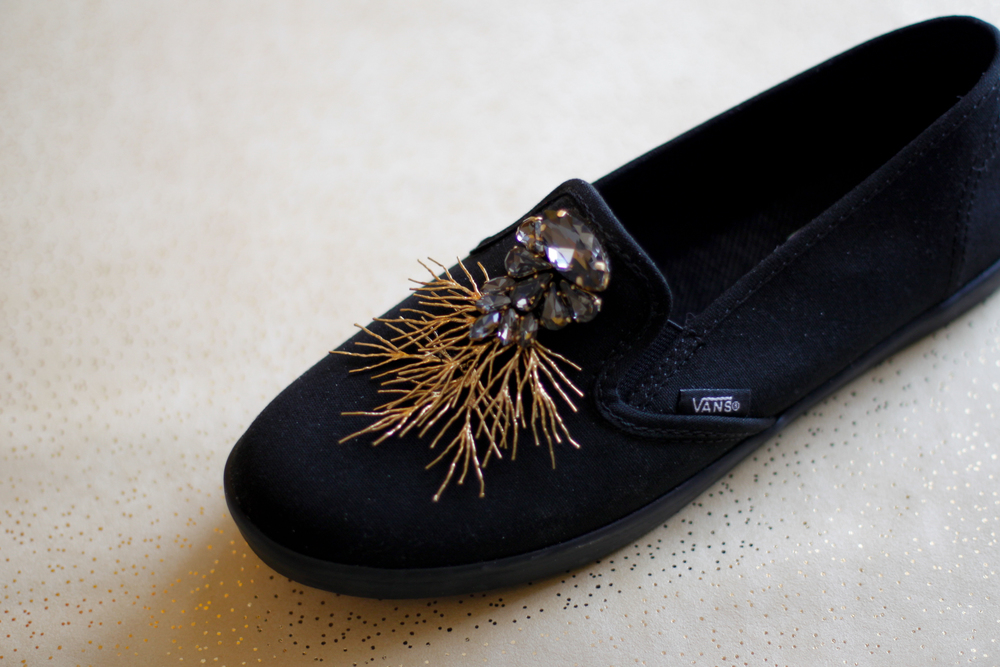 Repeat the branch sewing and beaded detail on the other shoe ... then you are all set to get struttin'!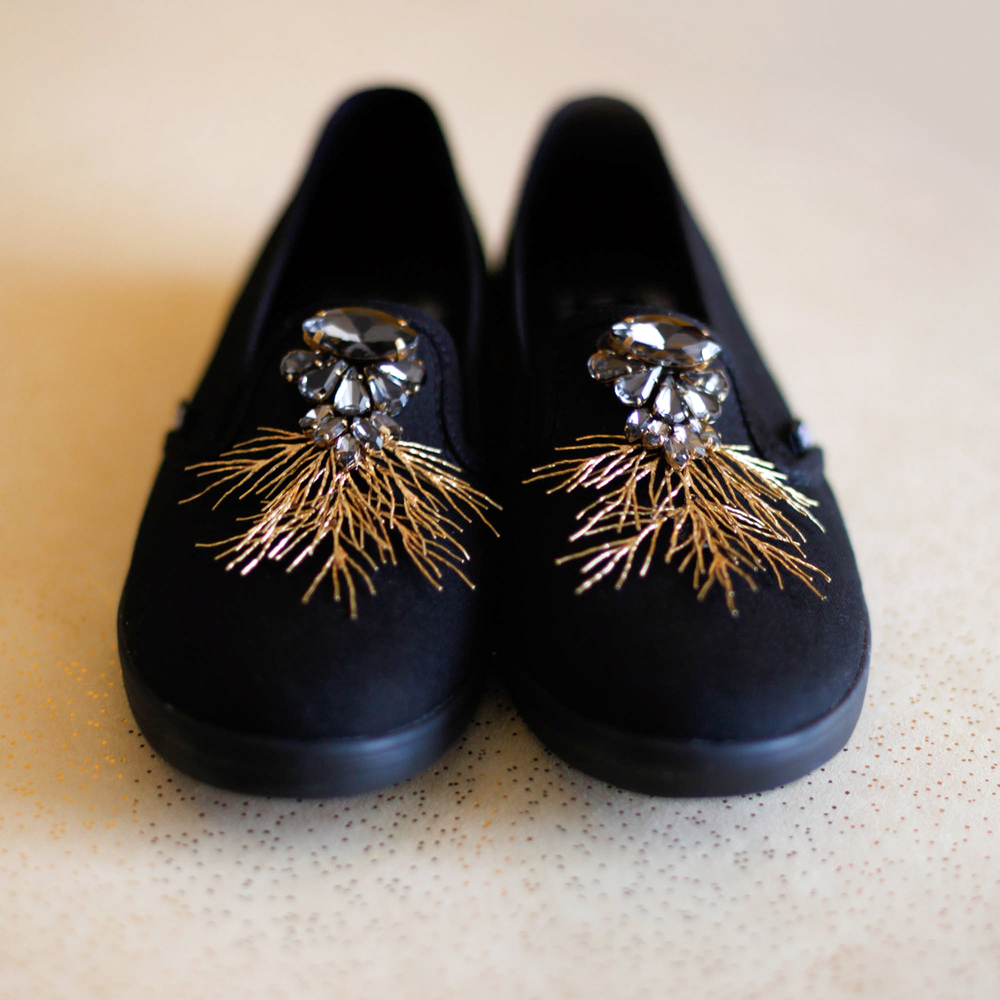 Love these shoes and want your own pair like mine?
Don't fret! Click here for more details on how you can purchase a pair!