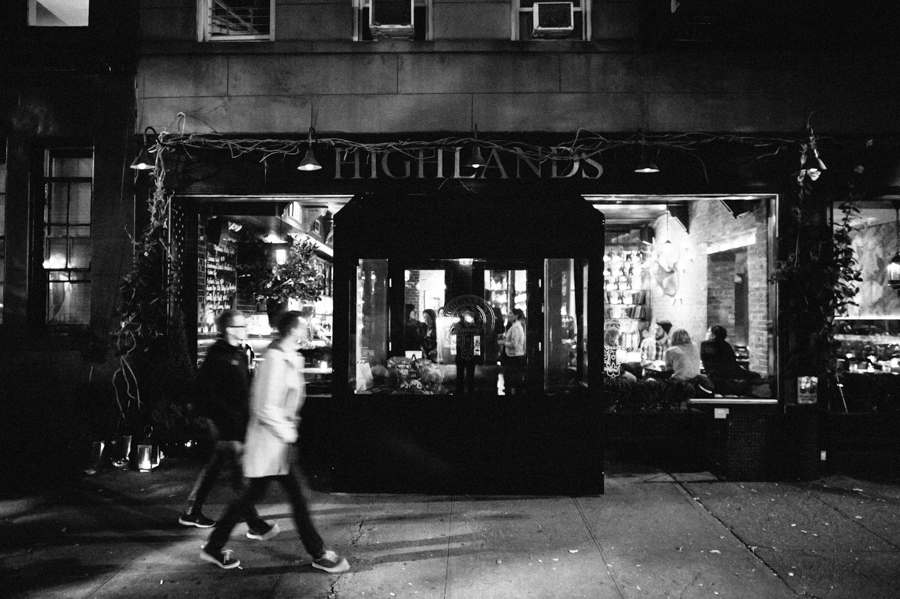 For our last event of 2013, Patricia and I sought to find an intimate venue that people might not have been to before (but now will frequent!) and delicious cocktails. As many of you know, Patricia lives in the West Village, so when she found this gem of a place (Highlands), the search was over! 
Thank you to all of the new and returning friends and vendors who came out to celebrate with us! It has been an incredible year and l am in awe looking back at how Entwined as grown and all the incredible people I have connected with this year. Although Entwined is "one more thing on my plate", I have absolutely never resented the time I spend on it, the joy it brings me is beyond measure. It is truly an honor that you all see value in what we have created and the friendships we have forged. 
As a special treat for the night, Emily of Lael Cakes was so gracious and offered up sweet treats made especially for Entwined! They were a huge hit, who doesn't love Almond Rose Water Gluten-Free Macarons?! Thank you Emily! 
A heart felt thank you to Jake of JBM Wedding Photography for shooting our event at The Highlands, you out did your self and perfectly captured the warmth and fun of the night! 
I look forward to continuing to get to know new wedding industry professionals, bond with the ones I am already close with, and see us all flourish in 2014! 
Cheers!
 - Thea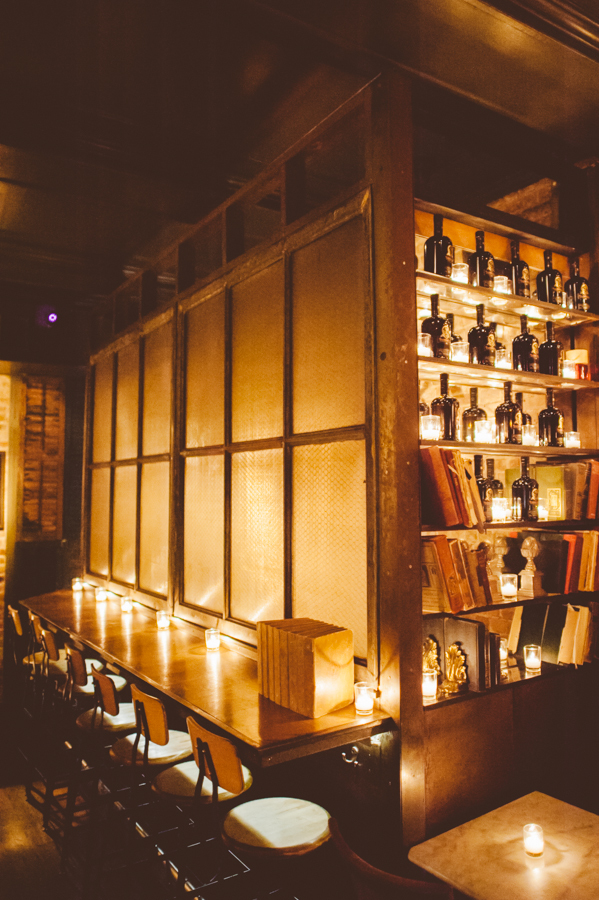 (Michelle Bablo of Rent Patina / Amber Gress / Patricia)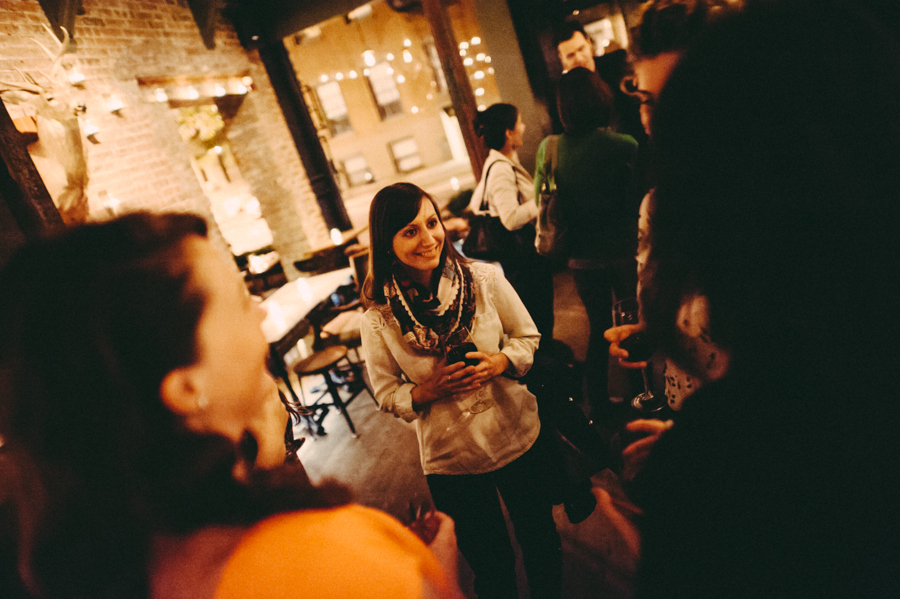 (Bridget of Violet and Verde) 
(Ashley / Courtney of Love + Brain Films)
 ... a break from all the lovely faces, how much do you love this wallpaper at the Highlands?!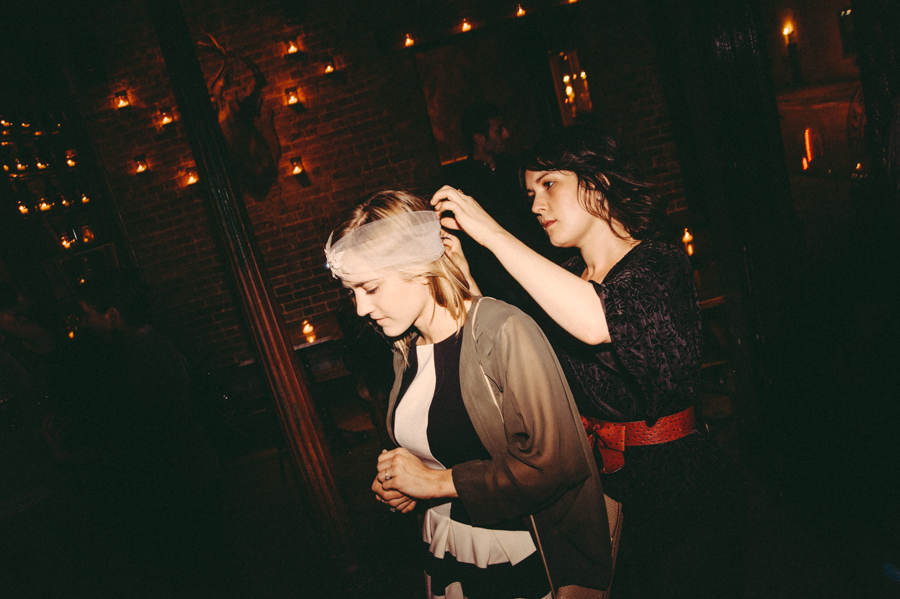 Me adorning Emily of Lael cakes!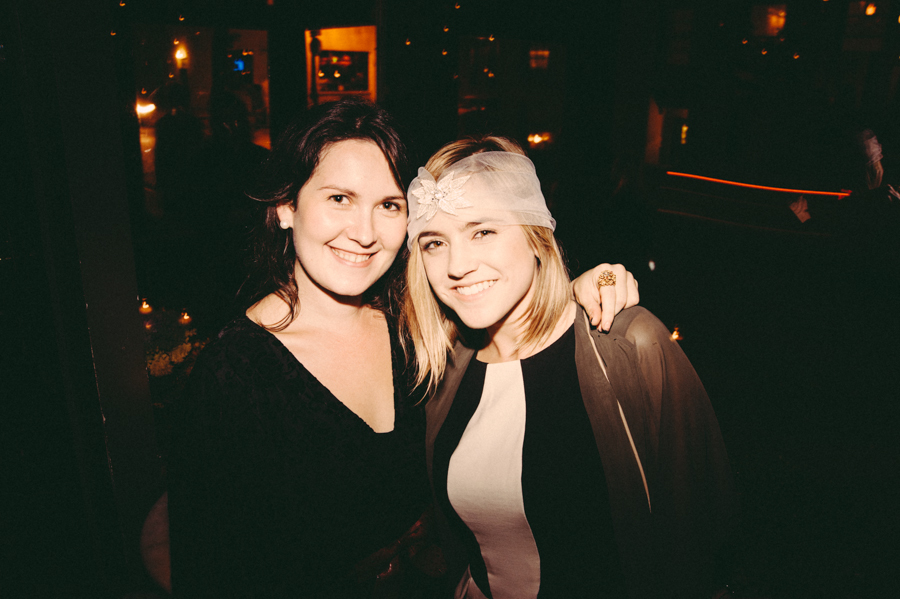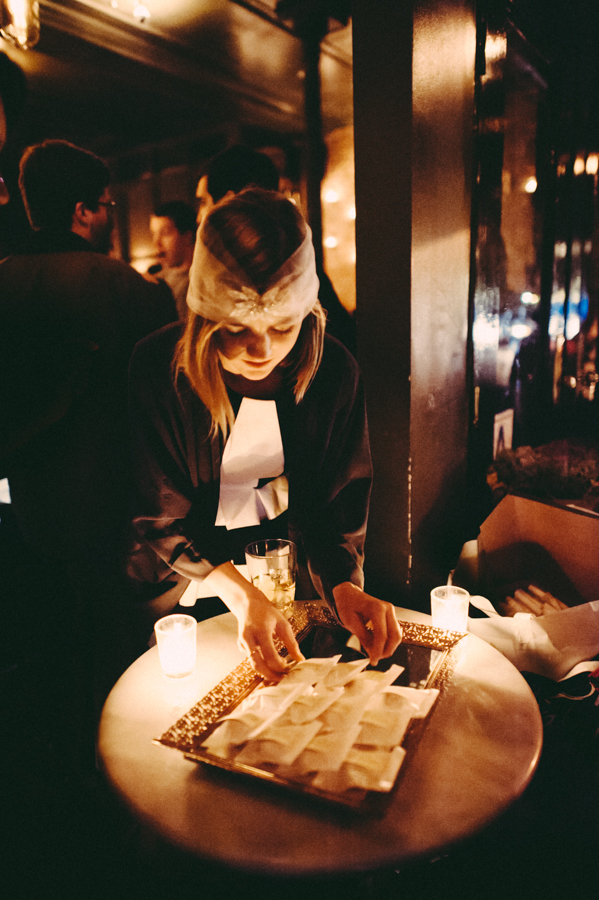 Treats from Lael Cakes!
(Almond Rose Water Gluten-Free Macarons)
How lovely are these macarons? And they tasted event better! (yes, in my last life, I was a hand model)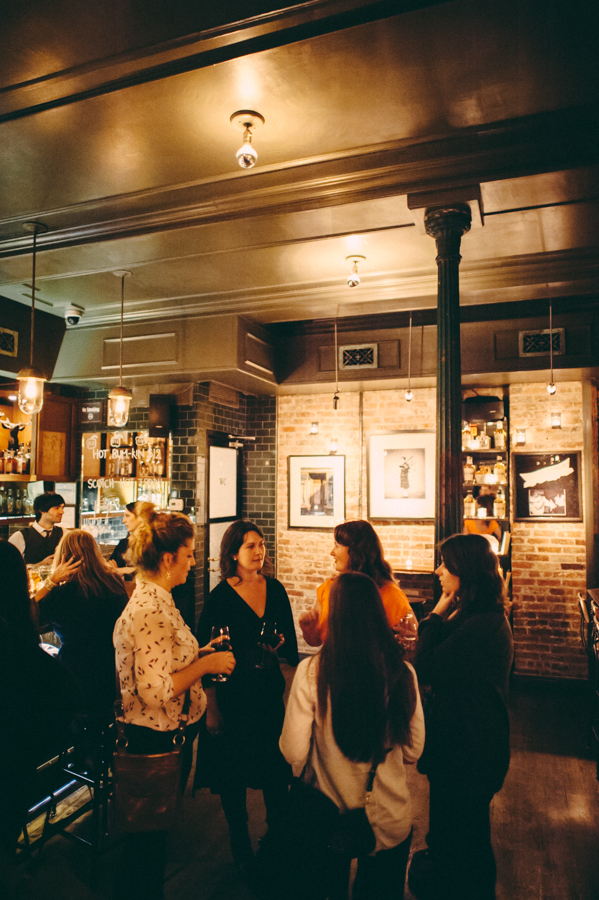 (Megan of HelloSuperEight)
 (Robert Wagner / Samm Blake / Allan Zepeda)
 (Sharon Becker of SB Beauty ... Sharon, sapphire is totally your color!)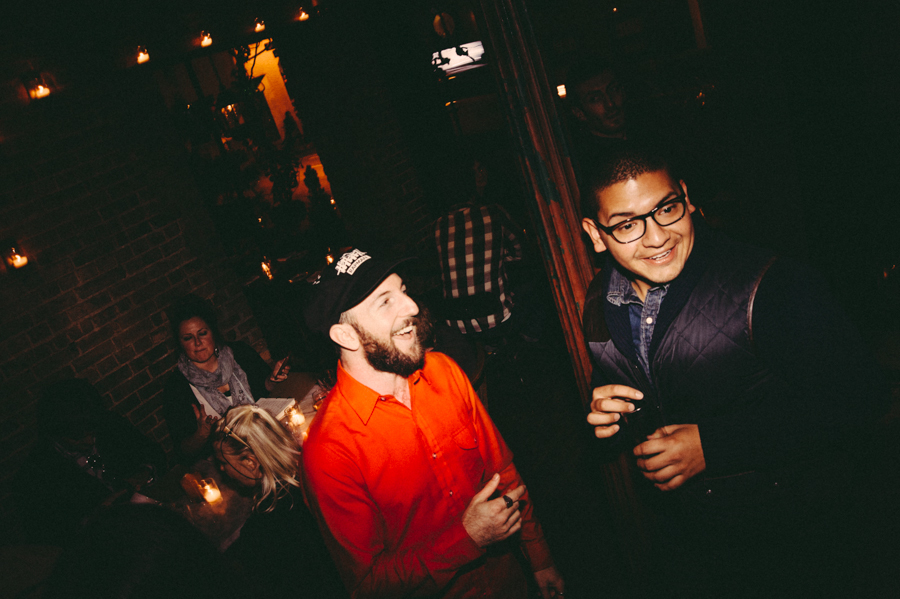 (Michael Busse and Allan Zepeda)
 (Harry of Dutton and James / Courtney of Love + Brain Films) 
 (Having a laugh with Hannah of Little Boo Boo Bakery)
 (Emily and her super sweet husband, Scott)
Well, this looks like a fun circle! (Megan of HelloSuper8 / Tory Williams / Kristy May)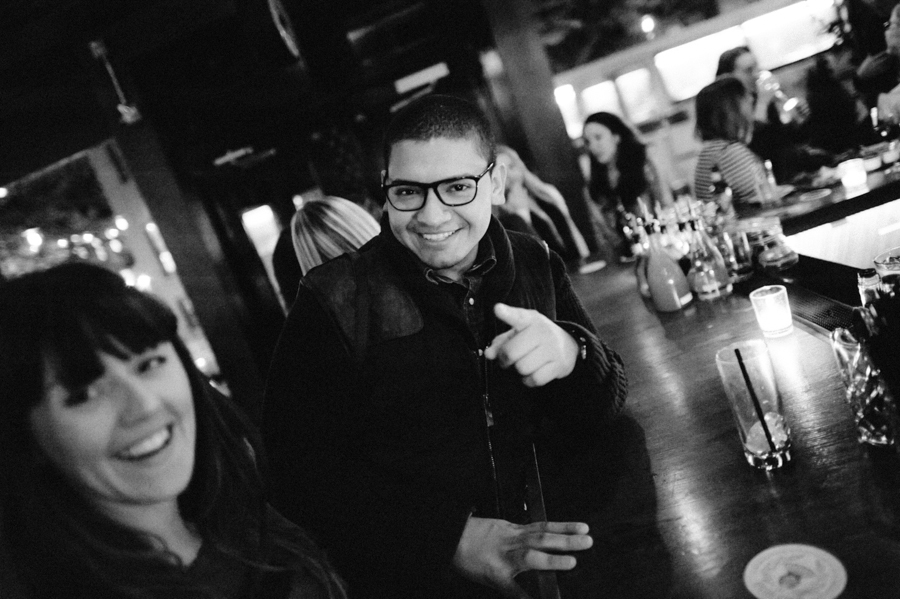 So, I think I through Entwined, we have sussed out Allan's signature move! (see image to the right from our event at the Wythe Hotel) Love it!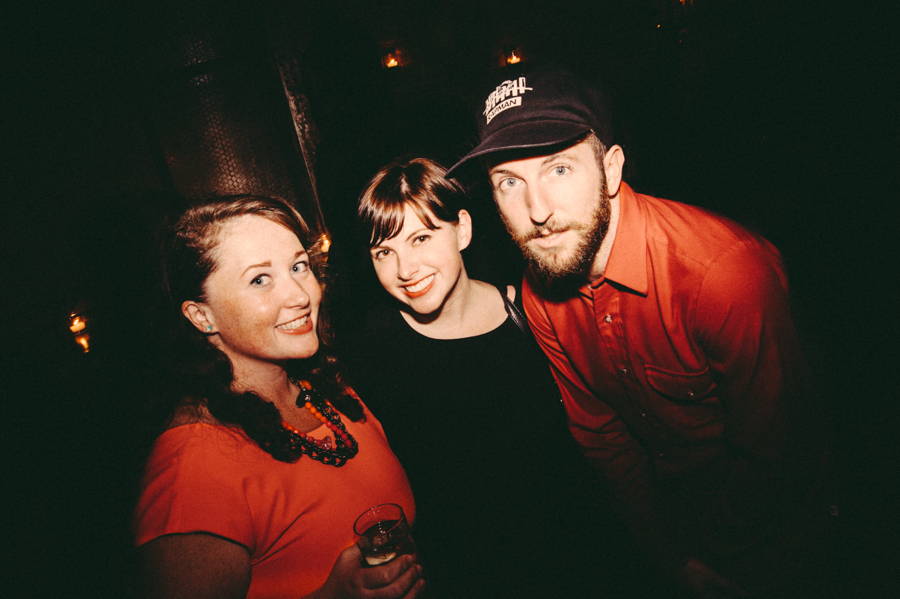 (Michelle of Rent Patina / Kate Neal / Michael Busse)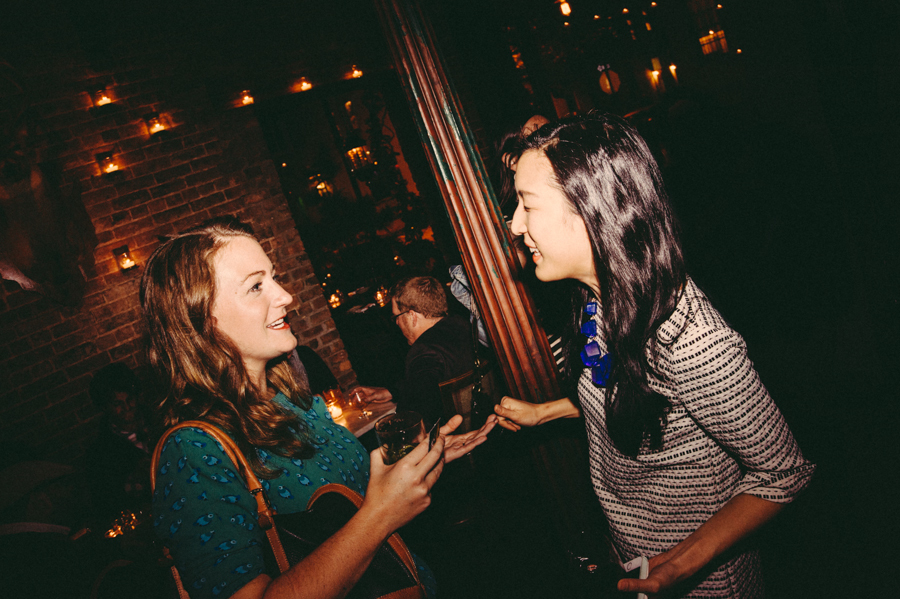 (Molly of Glitter + Rye / Patricia)
Eye spy Chellise Michael!
 (Samm Blake / Jose Rolon / Meg of HelloSuper8)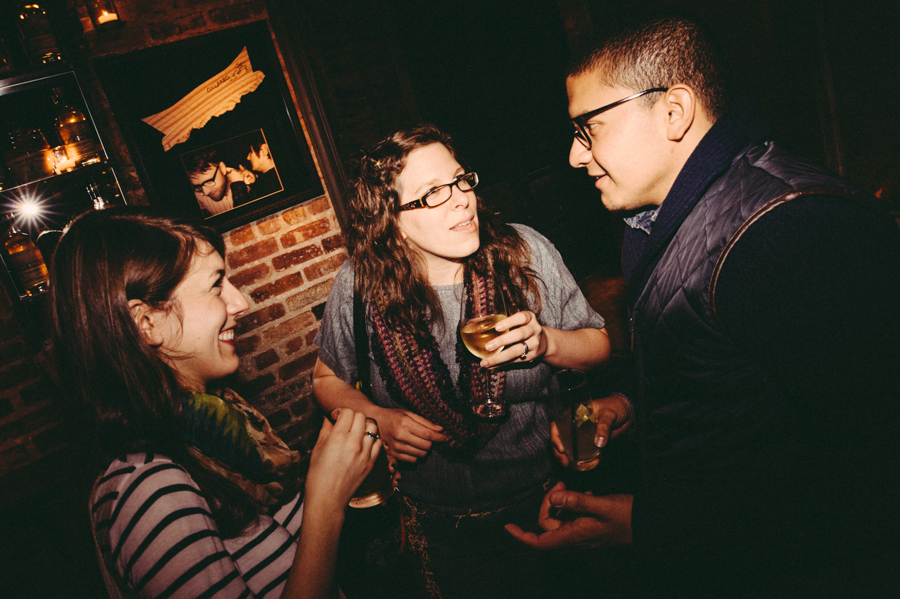 Hey there Viva Max!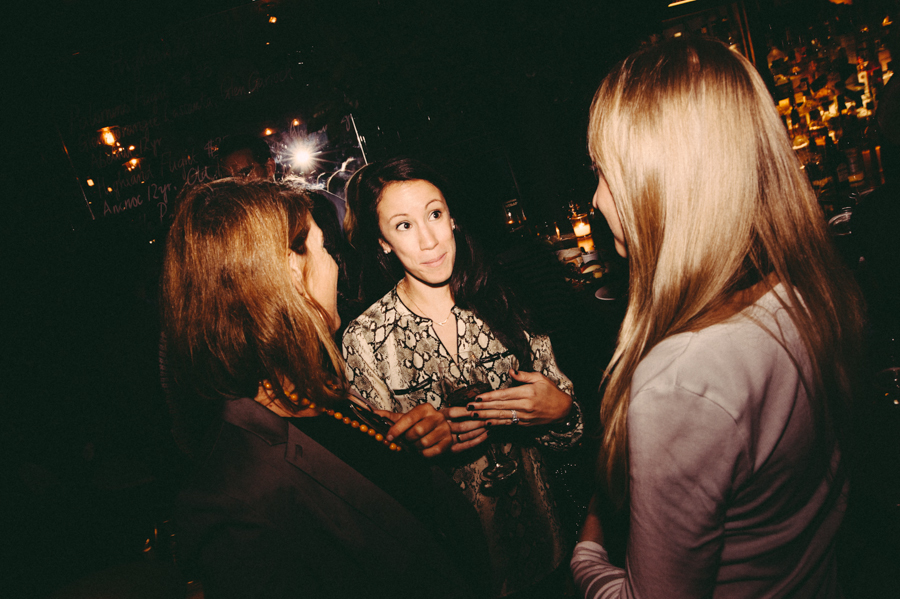 (Tamra of EverSwoon)
Amber Gress and her man!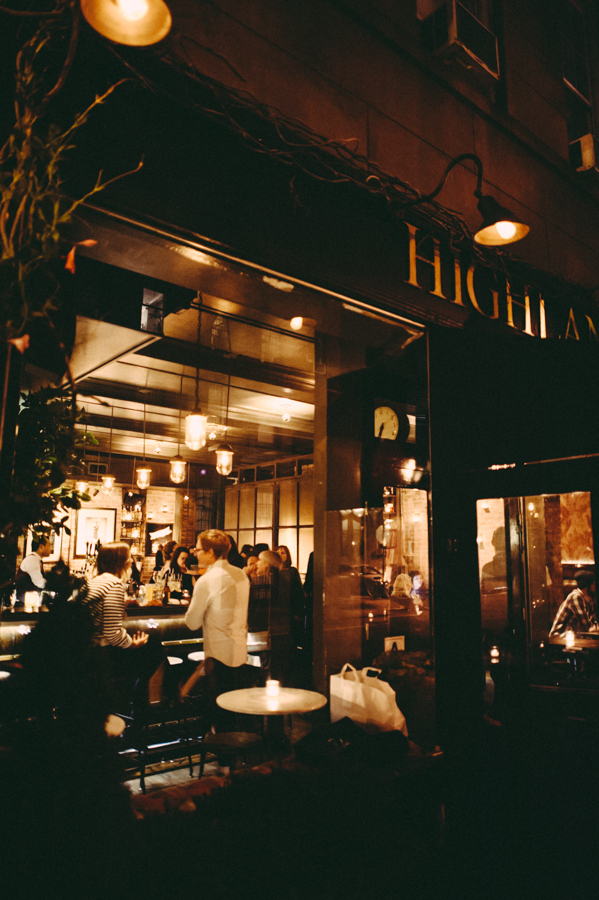 Did you hear?!
Me, Patricia and Entwined are coming to LA in January! Want to come to the event? Or know someone in LA who you think would be a great fit for our Meet Up! 
Email me! thea@hushedcommmotion.com