For our most recent Entwined event, Patricia and I were so pleased to collaborate with the jewelry company Reinstein Ross! They have a lovely studio and store on 5th avenue, so chic! Not only is their jewelry gorgeous, it is also all   locally made! The weather cooperated with us so that we could also take advantage of their adorable backyard patio.
As you can see, we all have a lovely time mingling, drinking bubbly and checking out the baubles! 
All images courtesy, Tory Williams Photography, thank you Tory!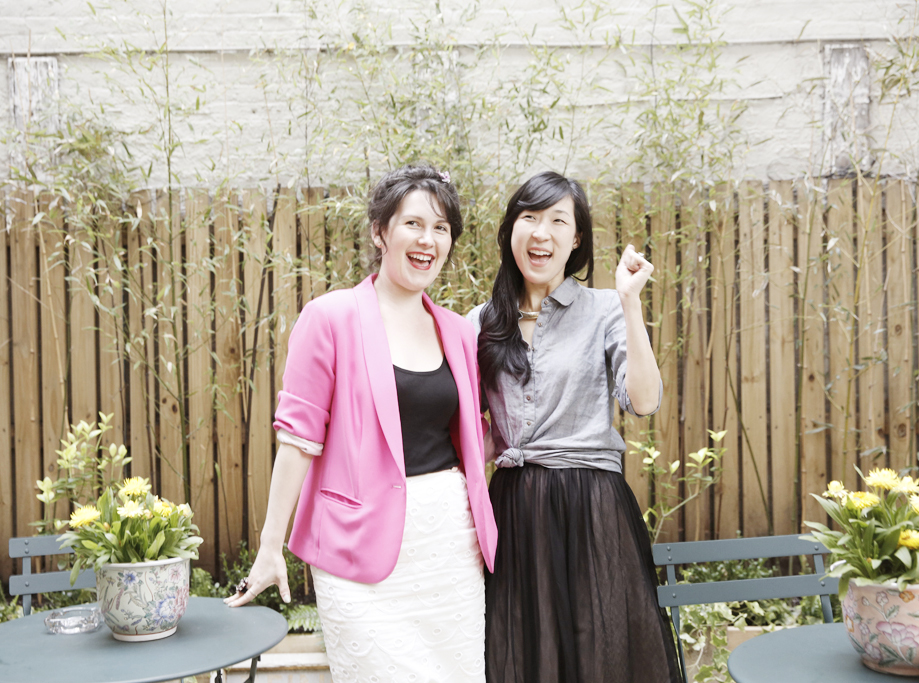 Patricia and I goofing around in the back yard...
Courtney (left) of Love + Brain Films, all smiles!
Roey and I were so happy to get a bit of catch-up time!
Daniel Orren and his lovely lady!
Artisans hard at work!
Colleen of Lovely Day, me, Amber of Amber Gress Photo, Patricia.
Hi Jove (Jove Meyer Events)! So nice to have you here!
Sabrina of Sabrina Gilbert Makeup and Laura of Symphonic Digital.

Enjoying the patio....
Nichole of Coral Pheasant, Jennifer of Cyrience Photo, Colleen of LovelyDay.
Black, white and orange! (Jove Meyer, Leah of Reinstein Ross, Jaine of BrklynView, Amber Gress)
Brandi of AlexisJuneCreative and Rebecca of Schone Design catching up!
Love your bright colors Ellen (FaceTheDayNY)!
Jove Meyer, Brandi of AlexisJuneCreative, Rebecca of Schone Design, Ashley of DulceDreamEvents, Jennifer of Cyrience Photo, Ilivia of Better Ever After.
With the talented Rebecca Schone and Ashley Espinal!
LeighAnna of Moss & Isaac looking radiant!
Andrew, co-owner of Reinstein Ross showing Rebecca some lovely pieces!
Tamra of EverSwoon and Gabrielle of G!Designs.
The crew at Reinstein Ross!