This month's Entwined event I think I can say was a  "bucket list market-off" for many of us... we all got to wear gorgeous flowers crowns at a bar! I can't thank The Wild Ivy  enough for being a part of our event and graciously creating lovely crowns for all of us women...and men!  We were so fortunate to have SquareSpace  as a sponsor this month, they made the flower crowns and wall decoration possible! All of this wouldn't have been complete without the hospitality of 61 Local  and their private event space. I hope you enjoy the images as much as we loved posing for them!
As always, Patricia and I are so amazed and thankful that you all continue to join us at Entwined events, we love hosting them, seeing all your smiling faces and catching up. Cheers to a wonderful Entwined community!  
A huge thanks to Jaine of Brklyn View Photography for lending her talents to our event and shooting these gorgeous pictures!  
 Patricia and I with our wreaths on!
 All the beers, wines and food are sourced locally at 61 Local! Love this menu sign...
The Wild Ivy working hard!
Anni Bruno of NYC Faces deep in conversation!
Ivy making magic!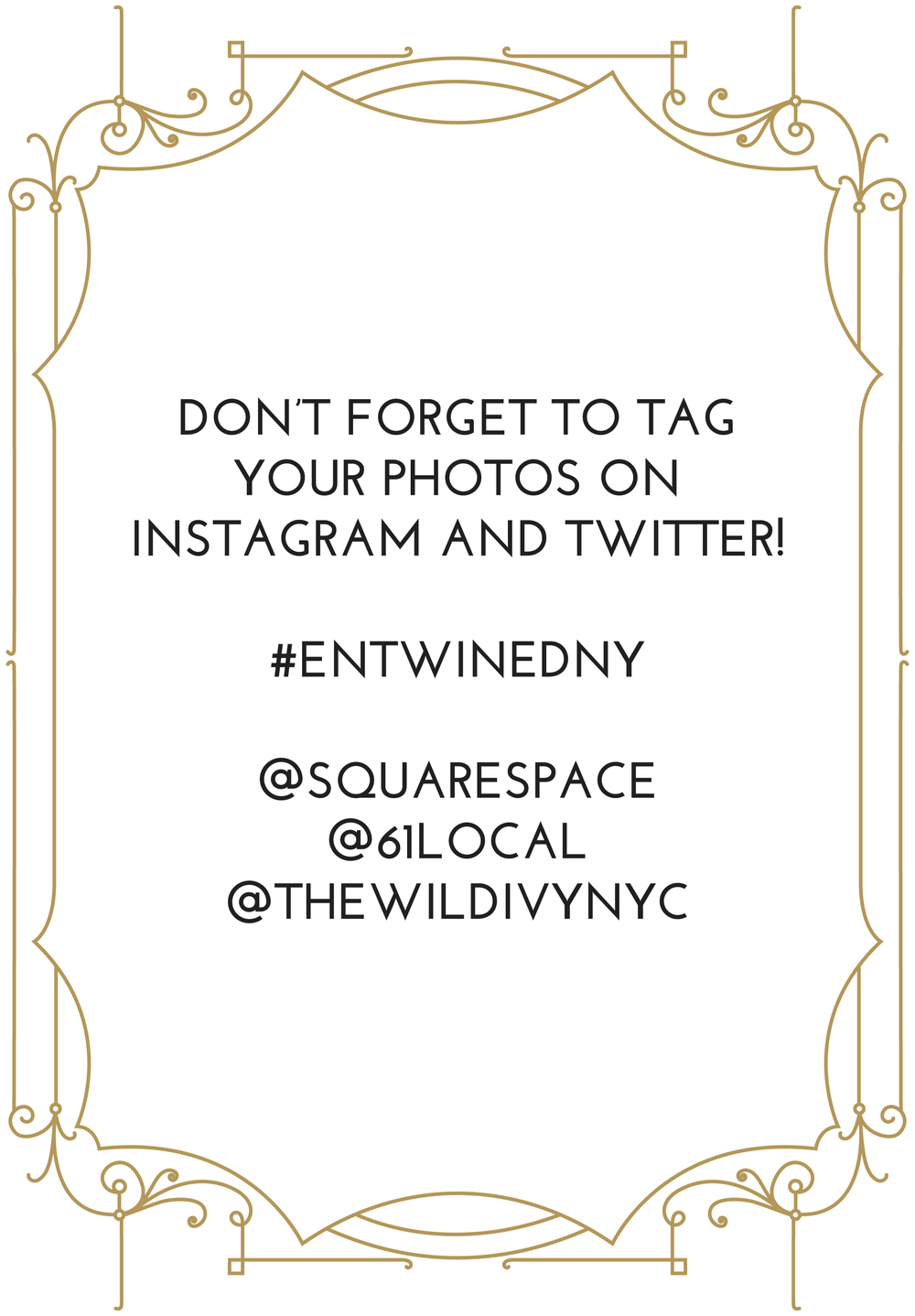 Amber of Amber Gress Photography 
and Courtney of Love + Brain Films looking lovely!
What a crew! Katie Fischer Design, Patricia my co-host and Michelle Edgemont! 
Roey and José glamming it up for the camera! 
Men in flower crowns! Jove and José looking dashing! 
Kate of Kate Neal Photography.
Mikkel Paige, McKenzie Milller, Jessica Bishop of Budget Savvy Bride.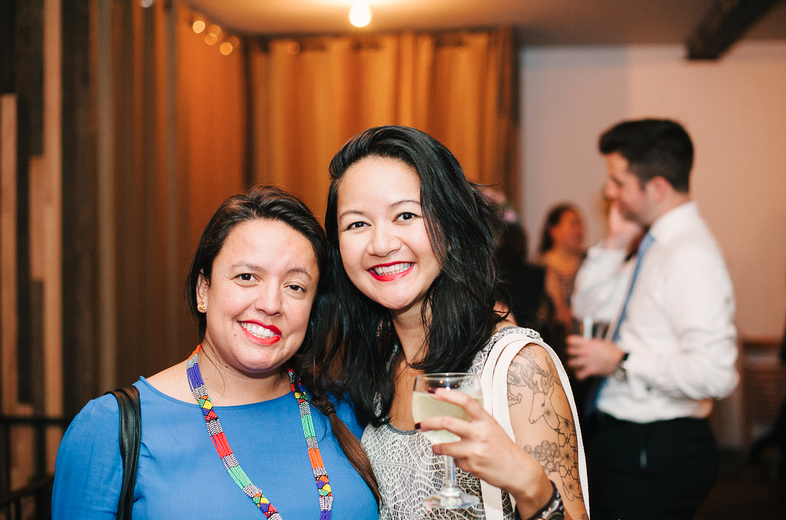 Amber (Amber Gress Photo) and Liz (TinselTwine) looking radiant! 
Flowers, flowers, flowers!! 
One of the hosts of the evening, Cristina (left) who runs event planning at 61 Local! On her right is Loren, of NaturallyDelicious, her company often caters events and rehearsal dinners at this space!  
I adore Courtney and this picture of her! 
Laura of Lyndsey Hamilton Events having a laugh with the team!  JBM
Two of my favorite people! Stacy of StylesOnB 

and Lyndsay Rae Design! 
Patricia with Bethany, one of the talented event planners of Naturally Delicious!
Roey and Allan Zepeda! 
Me and Chris of Chromatic Gallerie goofing around... 
Such love! Jose, Erika of TinselTwine and Jove!  
Ashley and Courtney wearing those flower crowns so well! 
 Ellen joined the party! 
Awwww! Sweet pic of Patricia and her husband.
Photographers on the other side of the camera! (Allan and CJ) 
Michelle Edgemont
Me and Patricia with the ladies of The Wild Ivy! Thank you for a wonderful night!