Just in time for July 4th, I did a fun DIY project ... Drink Stirrers! Inspired by the hushedCOMMOTION flowers! 
You will need:
- Three colors of silk organza (one should be printed). 1/2yrd each. 
- Wooden skewer sticks (like for kebabs) 
- Twine
- Glue gun
- Scissors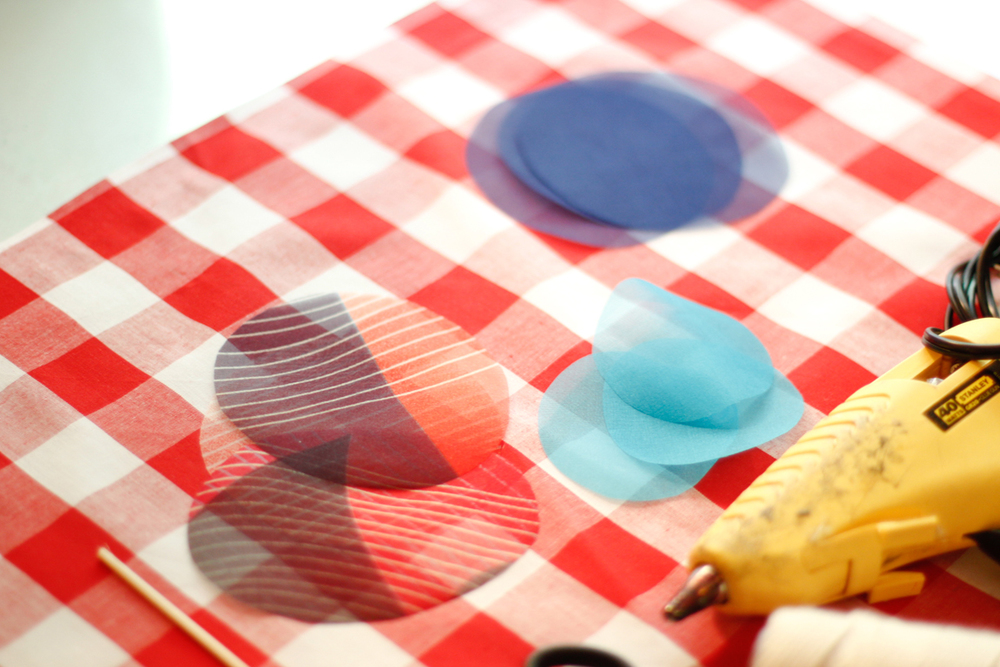 You can create your own stencils for the circles by using a thick card stock paper and using circular items from around your house to trace with. Cups, bowls, rolls of tape...  
The diameters I used were: 3 3/4", 3", 2 1/2".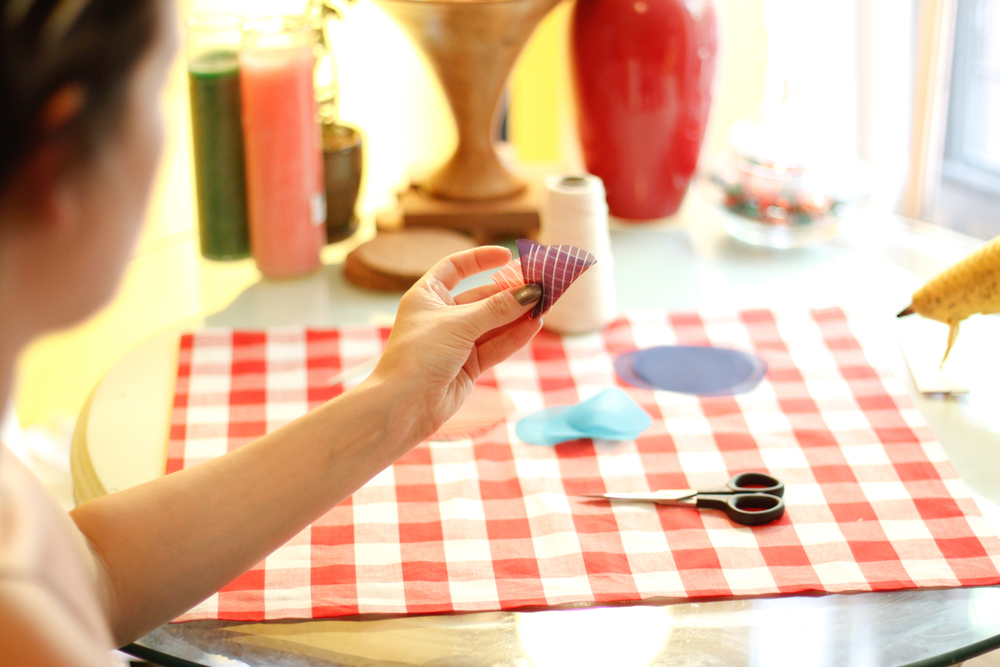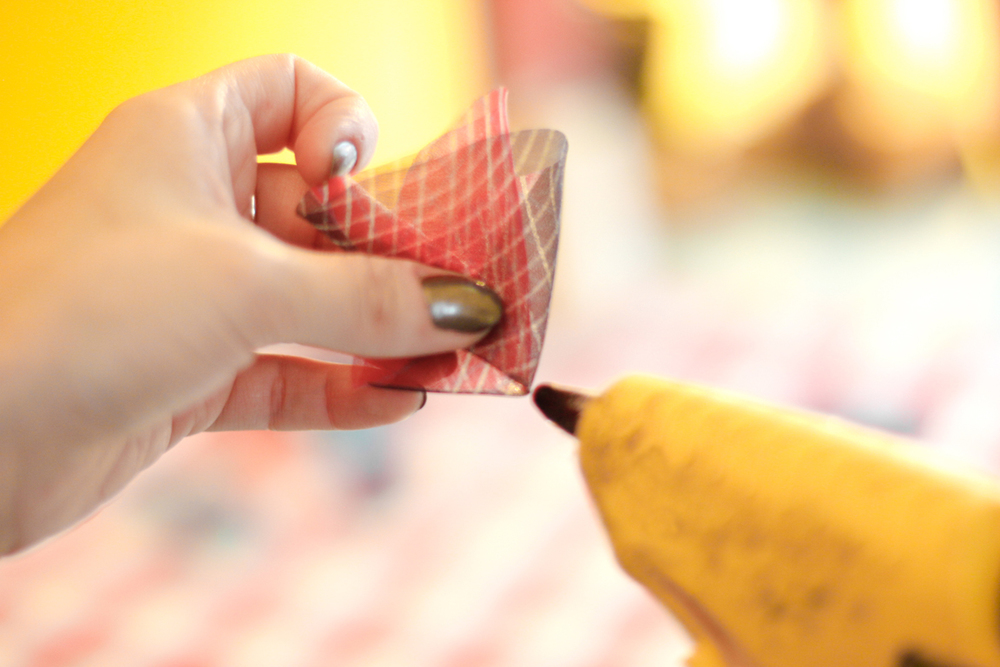 To create the ruffles, use the two step folding process pictured above, then hot glue the end so that they don't unfold.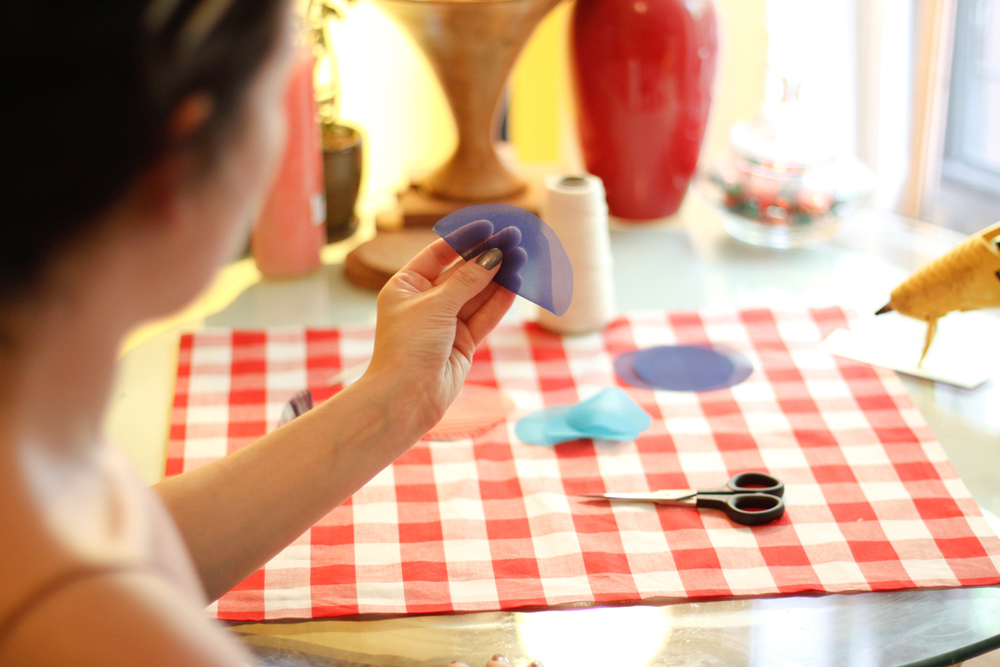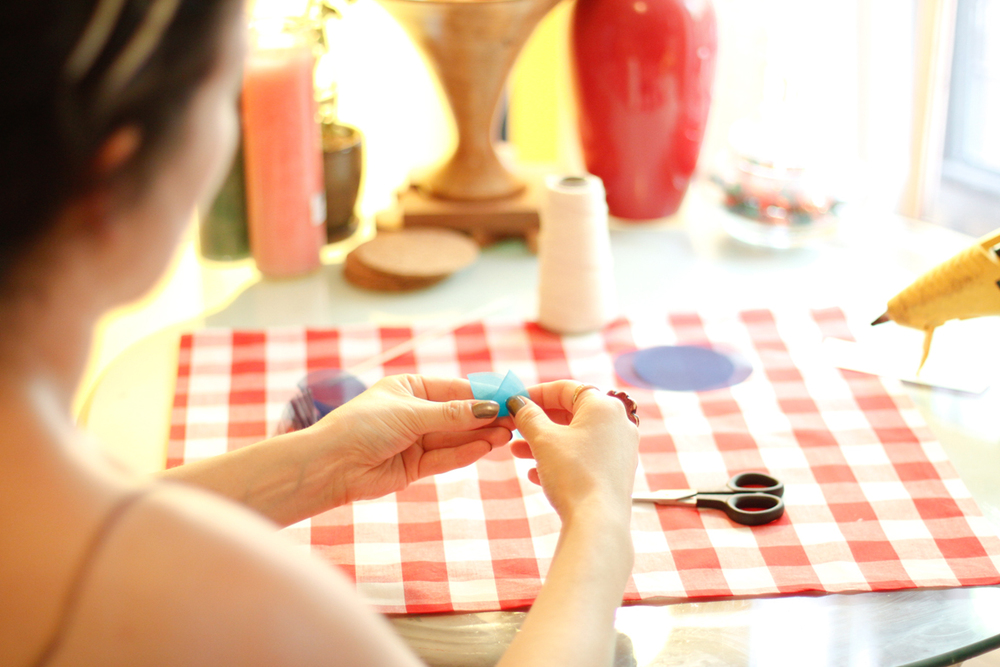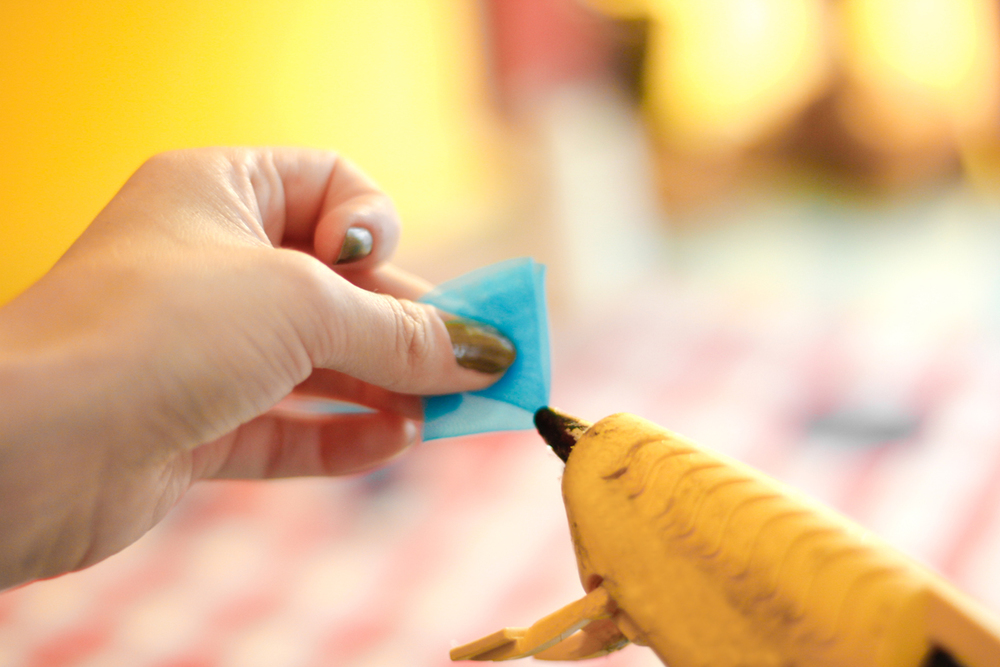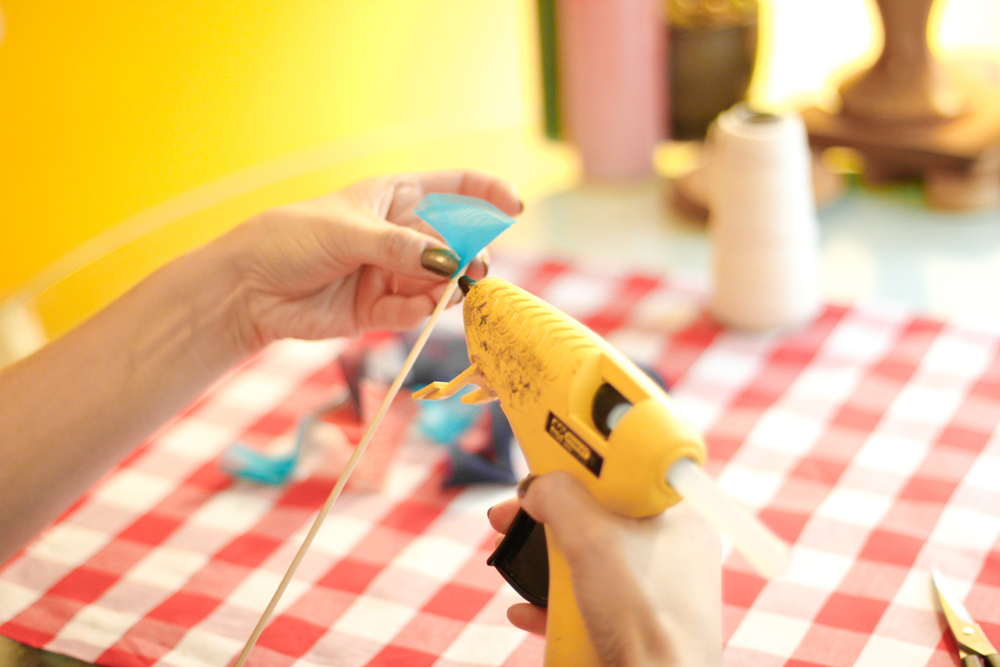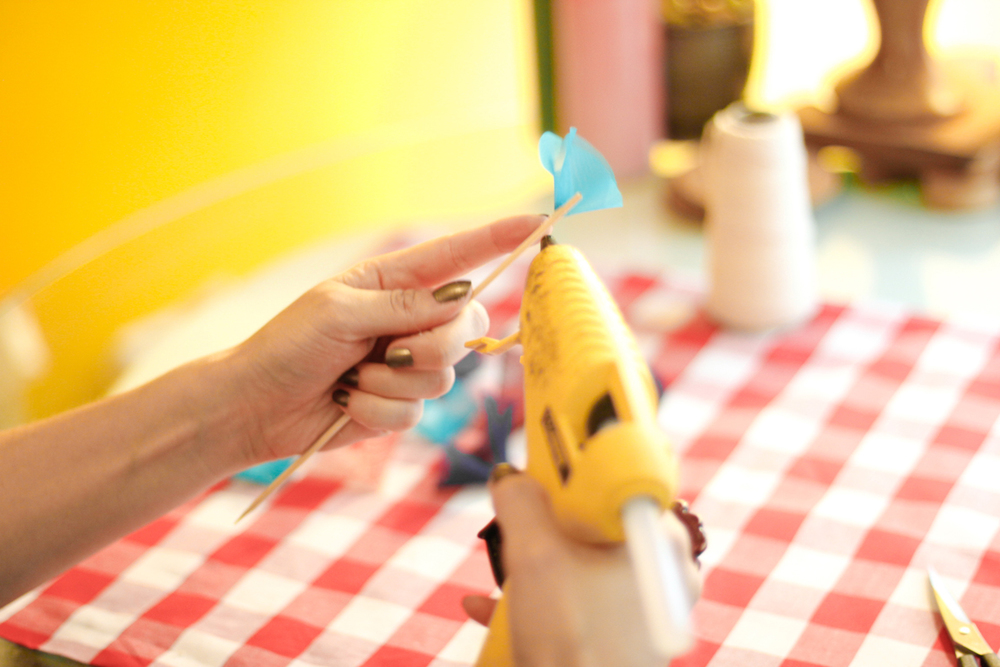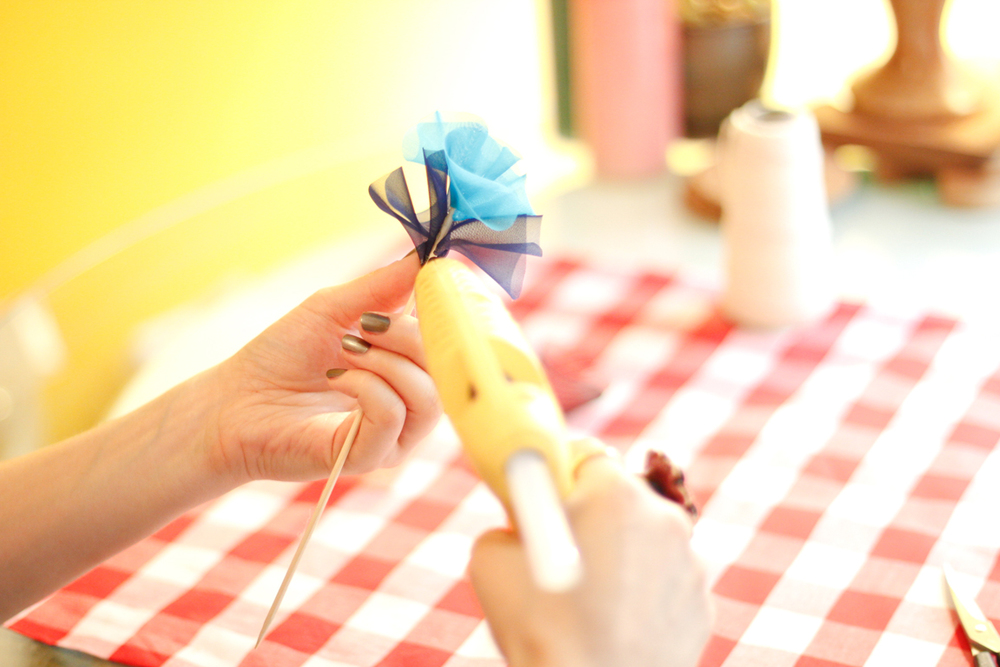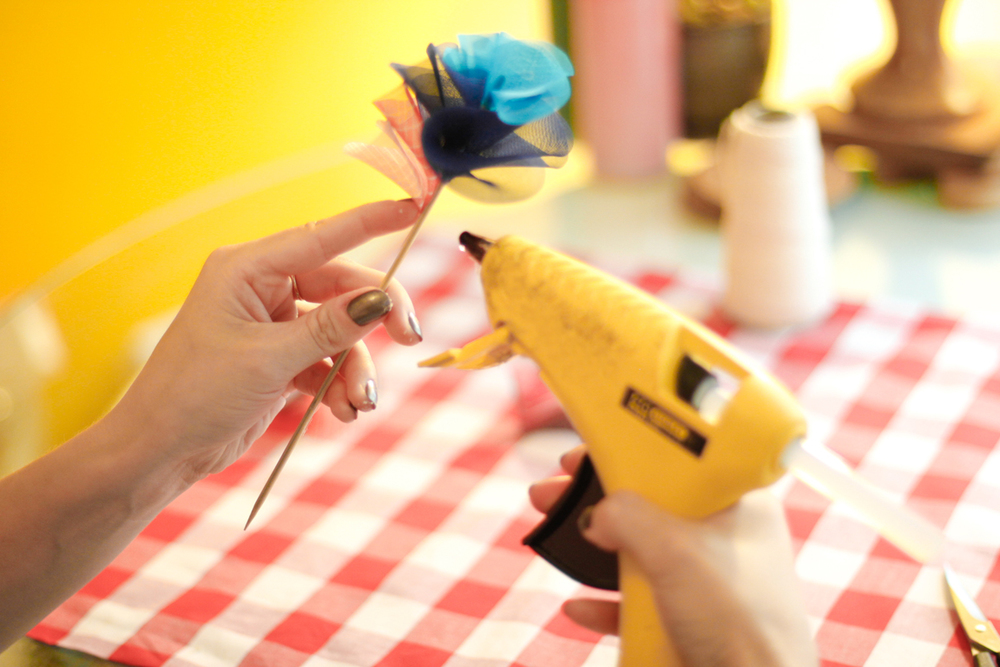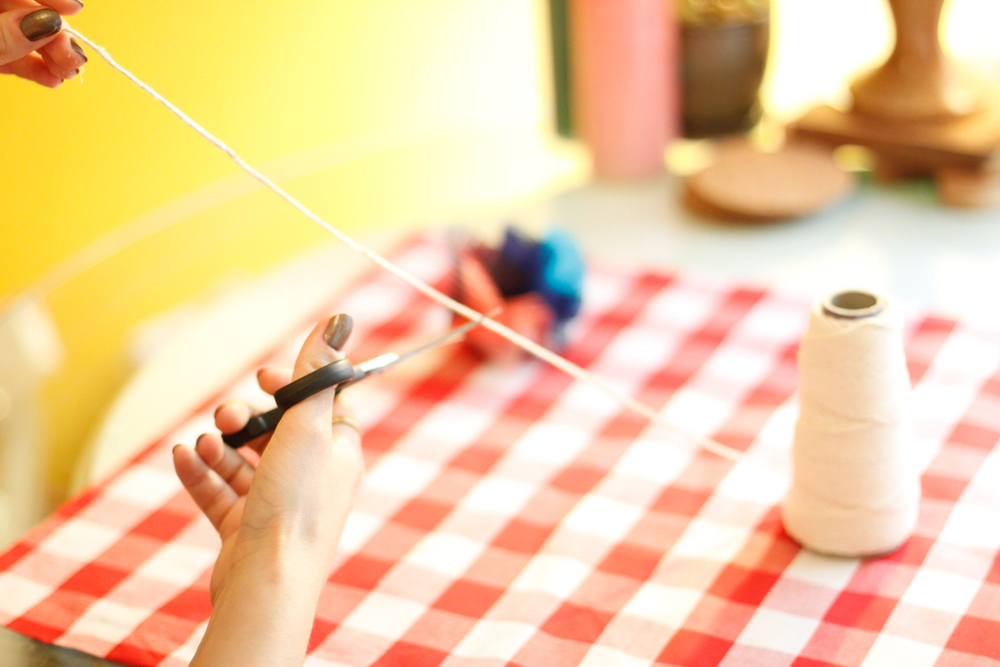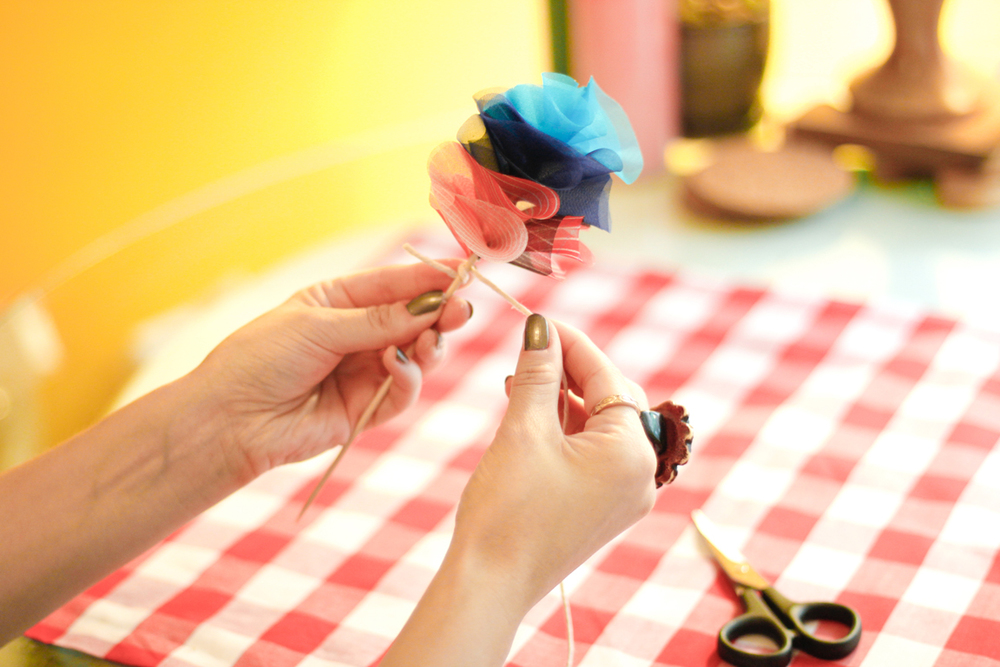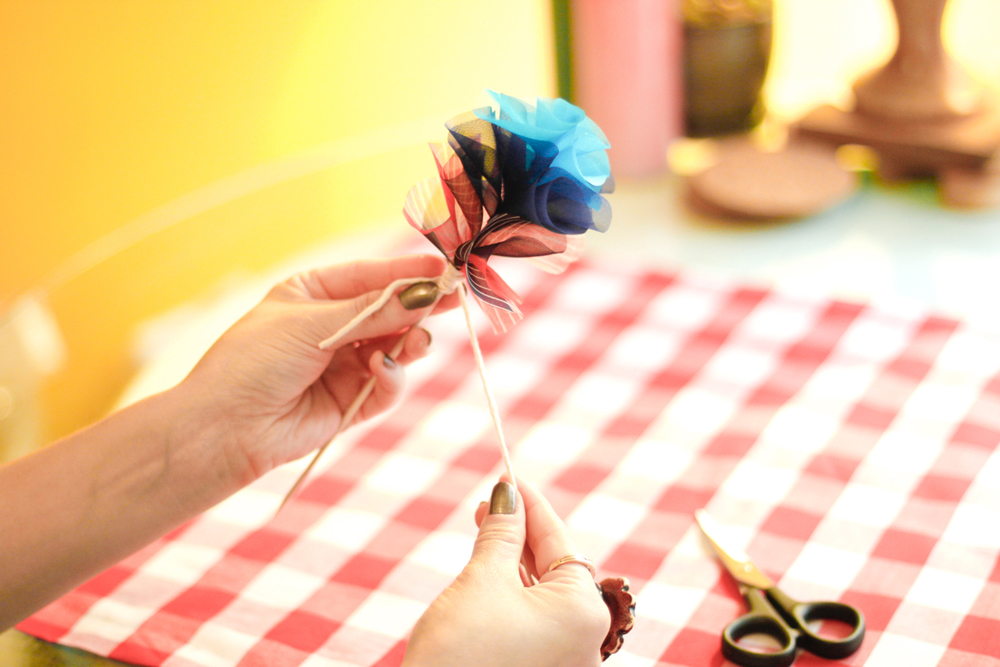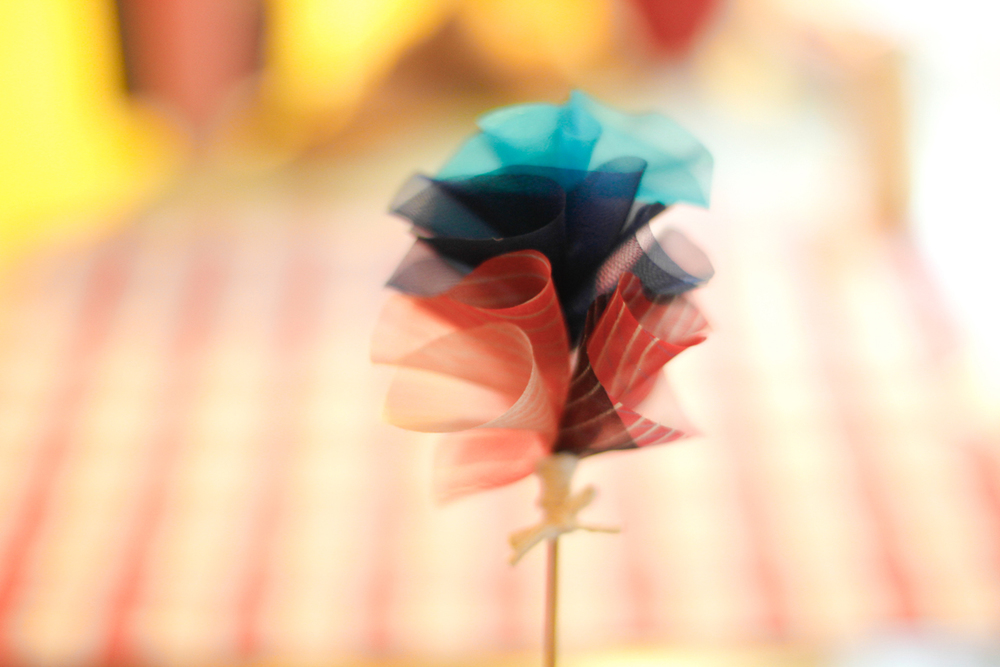 Fill a glass, and enjoy! 
You can also use your festive stirrers as a skewer for lemon and lime slices!