Call me a bit biased, but choosing your bridal hair accessory is an important decision!  Spring brides have tons of options for hair (up or down or half or twist, oh my!) -- and wedding hair accessories link the dress, the hair, the veil like a ribbon that ties a bouquet!  We want your entire look to be effortlessly styled so you can look back on this moment for many years to come. To help start you on this path, we've paired 5 of our accessories to some of the dresses we love with them.  Whether it be a hair pin, hair comb, wedding tiara or flower headband, we want to make sure our customizable wedding hair pieces tie your wedding look together perfectly. 
---
1. The Sedona comb has gorgeous rounded flower petals with a pearl pistil, modern yet romantic.  This pairs perfectly with the scallop v-neck bodice and the petal sleeves of the Calendonia dress.  Just imagine! Your hair in a half updo while the gold and pearls shine in that Spring sunshine. 
Sedona
235.00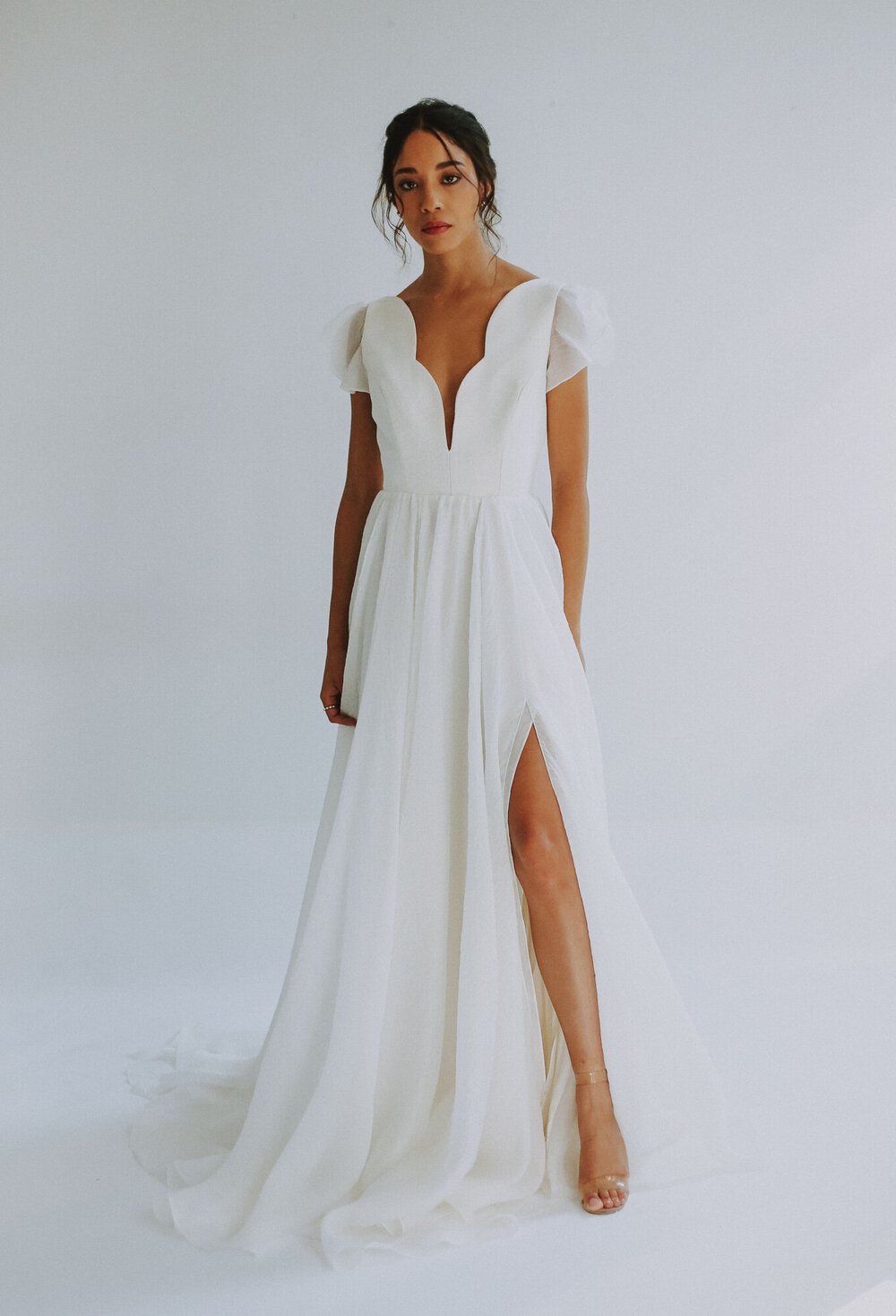 ---
2. The thing we love about our Fallon hair comb is the versatility of style--whether you're more of an old hollywood glam, art deco, modern, or bling bride, the Fallon elevates the look.  To highlight this versatility, I'm presenting two very different options - there's a structured old hollywood glam look with this Sarah Seven fitted bodice and a gorgeous multicolored skirt that ties back to the melange of crystals.
Fallon
265.00
---
3. Our Willow piece is an understated wedding headband that can be customized to your needs.  I paired this structured piece with a ruffle dress. Yes, you read that right, a ruffled dress.  However, this is not your mother's ruffled dress from the 80's. This Astor dress (from Leanne Marshall) with a ruffle V-line is classic, romantic, and understated.  Just like our Willow hair piece.
Willow
225.00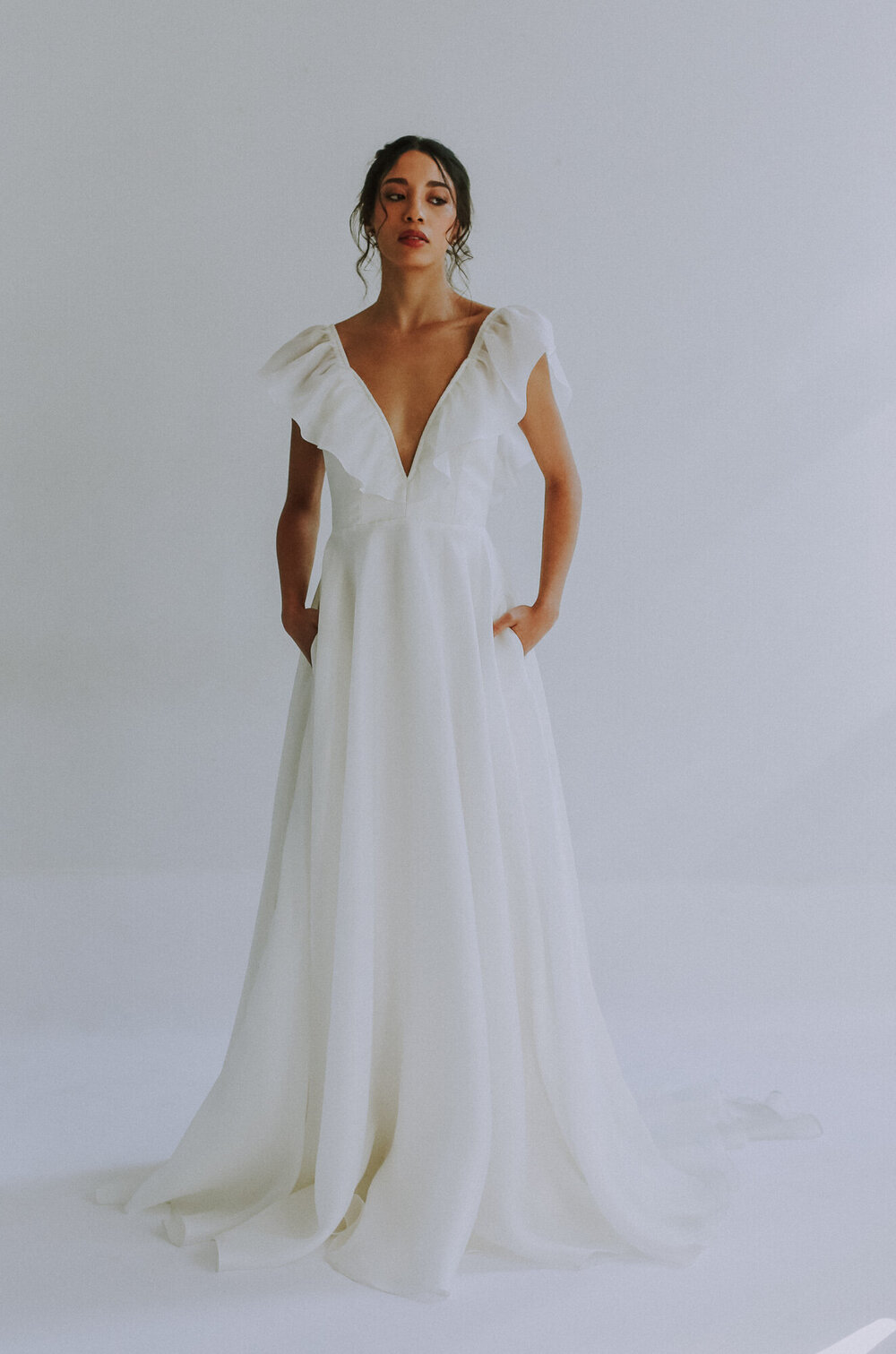 ---
4. For the art-deco bride, we've got you covered!  The customizable Cambria hair pins shine like a miniature sun in your hair.  This geometric design fits perfectly with this structured Ines gown (from Alexandra Grecco) and the hair options are endless.  The glimmering pins will elevate your look all the way to the sun and stars. 
Cambria
115.00
---
5. Our final look is a showstopper.  We've paired the Audra head piece (which can be used as a hair vine on the back or front of your head) with this high neck floral applique dress from Alexandra Grecco. The white and gold floral tones in the wedding hair piece connect with the dress on another level.  From the back or the front, no one will be able to take their eyes off of you!
Audra
305.00